Admiral_Awesome
Tree Puncher
Location:

Los Angeles

Join Date:

8/2/2012

Posts:

34

Location:

California is best girl

Minecraft:

Admiral_Awesome1

Xbox:

insul1

PSN:

insul1

Member Details
[b]Intro:[/b] This RP is based off of a manga and anime series called Shingeki no Kyojin (Attack on Titan). This RP will have no ties to what happens with Eren, Mikasa, or Armin (Main Characters). You do not need to have watched the anime or read the manga to know whats going on.
[b]Story: [/b]About a hundred years ago giant humanoid creatures called Titans began appearing with their only intention being to slaughter humans. This situation caused mankind to build a system of walls around their settlements in order to provide protection. The walls stand about 50 meters tall and consist of two walls within the outermost wall. The walls names are: Wall Maria, Wall Rose, and Wall Sina. There are four towns on the edges of each wall, since Titans are drawn to large concentrations of people this is where humanity's defenses can be focused.
Just five years ago, the outermost wall was breached by a Titan different than any other Titan seen before. This Titan was an armored Titan. It charged at the wall creating a hole letting in all other Titans. After it breached the wall it just disappeared. All residents that lived within Wall Maria were moved to Wall Rose, although most may have been killed.
You have just signed up to the Military camp to start your training. You may join whatever squad you want after training, except for the Military Police unless you were placed in the top ten after graduating. A poll will be held after to see who will be in the top ten.
Military[/b]'][b]The Military:[/b] The Military is humanity's defense against the Titans. The Military is divided into three squads: Scouting Legion, Stationary Guard, and Military Police. Each squad has a very important responsibility. People wishing to become any of these must be trained in a Military camp. In these camps they train you to be able to: work a 3D Maneuver Gear, fight Titans outside the walls, and fight other soldiers if need be the case. The top ten in the graduated class are qualified to be able to join the Military Police, but do not have to if they have interests in another squad.
Scouting Legion:
This military squad is in charge of exploring the outside walls and reclaiming land from the Titans in hopes of recovering what has been lost. Their success rate is very low though.
Military Police:
The Military Police serve as the police within the walls and also serve as the kings guards. Another duty of theirs is to monitor tax collection and land distribution. This squad also uses guns instead of swords unlike other squads. They use guns since they don't fight Titans like the other squads. Only the top ten alumni from the trainee squads can apply for Military Police.
Stationary Guard:
This squad mainly focuses on protecting the wall. Anything from repairs to patrols. They spend most of their time preparing for attacks on the wall. They also prepare evacuation plans for if the wall is breached.
[b]3D Maneuver Gear: [/b]This is a set of gear that was created by humans to allow great mobility when facing Titans. It takes on the form of a harness and has two grappling hooks at each hip. It requires gas to move the user forward in the air. If you wish to go faster you must use more gas. Be careful though, most soldiers don't carry a lot of gas tanks with them.
[b]Titans:[/b] Titans look very much like giant humans without sexual organs and it is not known how they reproduce.Not much is known about Titans except that their only intent is to kill humans. Their height ranges from 3-15 meters high and there have been cases of Titans standing 60 meters tall. A Titans only known weak spot is the back of its neck, if it is sliced there it falls to the ground and disintegrates at a rather fast rate.
The Walls and Districts (extra info if you're curious)[/b]']
Wall Maria:
This is the outermost wall of the kingdom. It stands 50 feet tall, and was breached about five years ago. The only district that was known within it was the Shiganshina District.
Wall Rose:
This is the second outermost wall and is the current wall that most humans take residence in. Known districts within it are the: Chlorba District, Karanese District, Trost District, and Nedlay District.
Wall Sina:
This is the innermost wall that protects the kingdom where the king and other citizens reside. The known districts here are the: Hermiha District, Stohess District, and Yalkell District.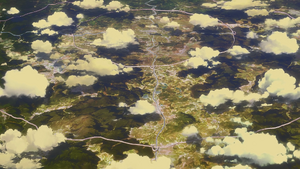 [b]Rules:[/b]
The rules are simple:
-No Metagaming, Powerplaying, or Godmodding
-That's pretty much it =)
[b]Applications go here: [/b]
http://www.minecraft...-ooc-accepting/