Solawind
Iron Miner
Join Date:

7/4/2011

Posts:

265

Minecraft:

Solawind

Member Details
Welcome to Allure Town, a town filled with pokemon and mysteries.
Before i introduce you to the town I should first introduce you to the world, this is a world solely inhabited by pokemon whom talk and interact just as humans do, Pokemon live together and thrive in this community.
Lately odd and wonderous places called "Mystery Dungeons" have appeared, these dungeons layout changes each time an individual enters it, just as our world does; the Pokemon world also has bad individuals, from petty theives to corrupt criminals these bad pokemon have lately been hiding out in these mysterios places.
Allure Town:
Cofagrigus' Storage.

What is seemingly a small stall with a coffin in the back is actually a multi-dimentional storage facility. Well, that is what Cofagrigus calls it anyways, here you can store all those items you collected on your journeys that you don't have space for in your packs!
Zweilous' Stall

This stall is the buzz of the marketplace, these two competative salesmen will try with all their power to sway you to purchase their goods.
The left head sells handy necessities from Oran berries

to Reviver Seeds.

The Right head sells Special items such as Orbs

TMs

And rarely he will stock a HM

Chandelure's bank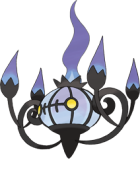 Chandelure will guard any PokeDollars

you encounter on your journeys and you want to be kept safe. PokeDollars are the main currency used in this town.
Bank:
((Everyone starts with 1000

and a small bag (6 slots) until they join the guild))
-
-
Blip:
1000

Angel:
1000

Tenzu:
1000

Skull
1000

Caster:
1000

Tiger:
1000

Spruce:
1000

Crag:
1000

Blaze:
0

Glass:
1000

Erion:
0

Sparkz:
0

Zorua:
1000

The Pokemon Guild: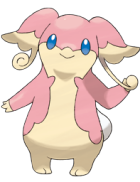 The guild residing in the town is run by guildmaster Audino along with his assistant Archen, this guild takes on all requests from fellow pokemon, helping them out and capturing wanted criminals, pokemon can for teams and join the guild, gaining fame and fortune via taking on these missions.
Areas:
Birchwood Forests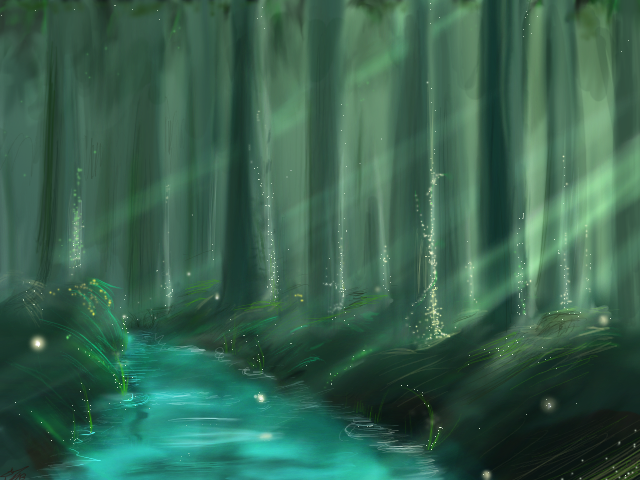 These Mysterious forests have a cool breeze blowing gently through with the soft light that flickers between the treetops, It is a favoured dwelling of grass types and bug types.
Pokemon Levels: 2-5
Restrictions: None
Location: Walk Left and exit Allure Town. you are now in the Birchwood Forest
Pokemon found here:
Common: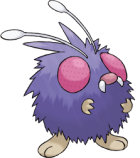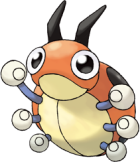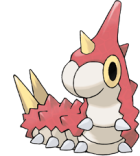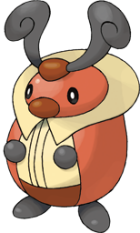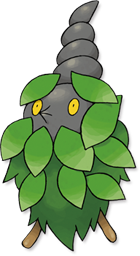 Rare: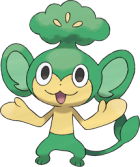 Droughtgrass Plains.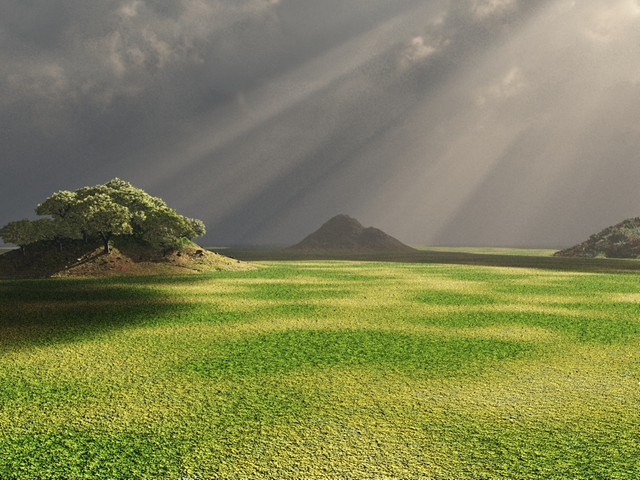 These Lush Grasslands make a suited home for many normal type pokemon. Due to the shape of the land the Day seems to last longer in the plains.
Pokemon Levels: 3-6
Restrictions: None
Location: North of Allure Town.
Pokemon found here:
Common: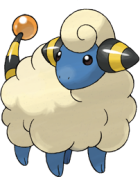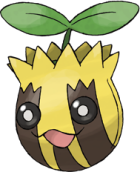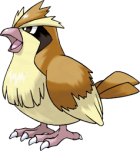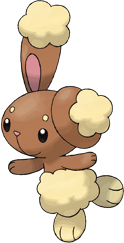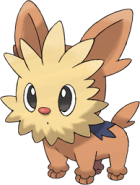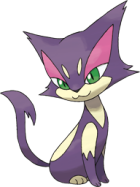 Rare:

Very Rare: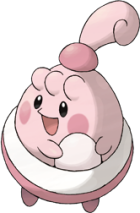 Crystal Chasm.
These Eerie caves have a calming glow, Rock pokemon tend to like this place.
Pokemon Levels: 6-8
Restrictions: None
Location: At the Edge of Droughtgrass Plains.
Pokemon found here:
Common: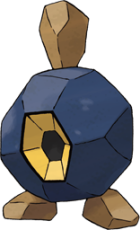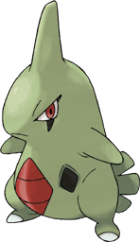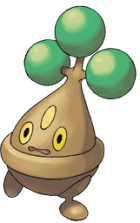 Ultra Rare:

FoggyShores
This Beach has always got a cool breeze blowing through it. Many wailord can be seen and there are rumoured ruins under the water. Water pokemon like this place best.
Pokemon Levels: 9-11
Restrictions: Rock Types are weakened here.
Location: Not too far Right of Allure Town.
Pokemon found here:
Common: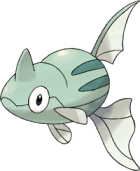 Uncommon:



Rare: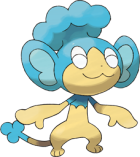 Very Rare: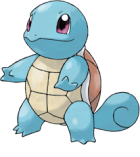 Ultra Rare:

Deep Ocean:
The Underwater parts of the ocean is crawling with water type pokemon.
Pokemon Levels: 10-12
Restrictions: Pokemon with HM dive, a way to breathe underwater. Rock and ground Types are weakened here.
Location: beyond FoggyShores
Pokemon found here:
Common: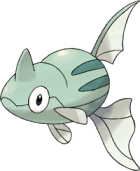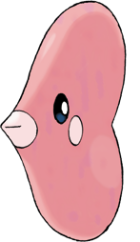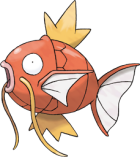 uncommon:





Ultra Rare:

Legendary:
FoggyPlains
Distant plains, the fog is said to weaken electricity type moves.
Pokemon Levels: 10-12
Restrictions: you must have completed Droughtgrass Plains.
Location: On the far side of Droughtgrass Plains.
Pokemon found here:
Common: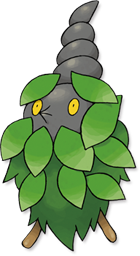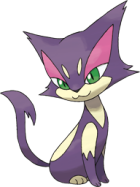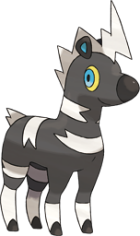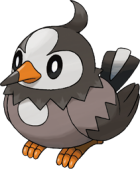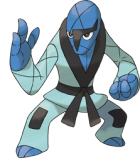 Distant deserts
A vast desert, most pokemon who live here can survive without water for days.
Pokemon Levels: 10-12
Restrictions: none
Location: On the far side of FoggyPlains
Pokemon found here:
Common: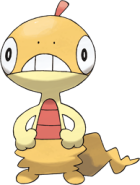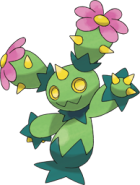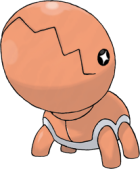 Rare: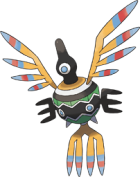 Mt.DragonCoil
A large odd, mountain formation, dragon, Ground and rock pokemon mainly dwell here.
Pokemon Levels: 15-17
Restrictions: Droughtgrass Plains. --> FoggyPlains --> Distant deserts --> Mt.DragonCoil
Location: Beyond the Distant deserts
Pokemon found here:
Common: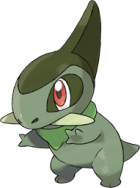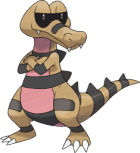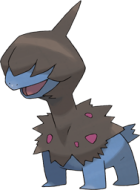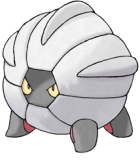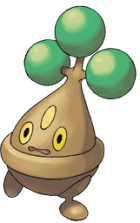 Rare:

DragonCoil Summit.
The Summit of Mt.DragonCoil, It is said a legendary beast dwells here.
Restrictions: Lv40+
Pokemon:

Lv 50
-Ancient Power
-Thunder
-Dragon Pulse
-Fly
Cure Plains
A small area beyond Droughtgrass Plains, It is covered in soft pink grass and is only home to Chansey and all of it's stages. All pokemon here are neutral, it is more like a town than a dungeon, no pokemon will attack.
Pokemon Levels: 20
Restrictions: Droughtgrass Plains.
Location: Beyond Droughtgrass Plains.
Pokemon found here:
Common: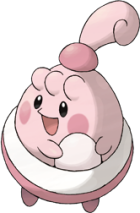 Event:
[there is 1 Blissey living at the ends of the plains]

Rarety-Type:

[In order]
Common: you can meet Infinity of these per dungeon entry.
Uncommon: you can meet infinity of these per dungeon entry.
Rare: You can meet 1 of these per dungeon entry.
Very Rare: These only appear when a Mod states they appear.
Ultra Rare: These are basically Used for Events, Mod statement required.
Ultra super Rare: These only appear if you activate specific events.
Legendary: There is only 1 of these, Mod Statement required.
Ultra Legendary: Like Roaming pokemon, there is only 1 but dungeon varies.

Mission Board:
Will add missions soon
Outlaw Board: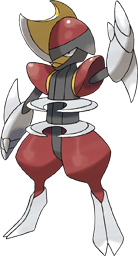 Outlawed pokemon will end up on the wanted board, catching these criminals will result in hefty rewards and great prizes, though it will not be easy.
Wanted:
WANTED: Beedrill

Location: FoggyPlains
Level: 14
WANTED: Slaking

Location: Crystal Chasm.
Level: 36
WANTED: Sheildon

Location: Distant deserts
Level: 12
[Caught!]
Zoroark the move tutor.

Here you can learn a variety of moves including a couple of TM moves, though be warned, zorark's service is quite pricey.
Minccino's Friendship Cafe.

Here you can gather with friends and leave friends for later missions.
(More features will become available later on.)
Teams:
The Odd ones out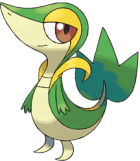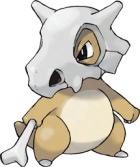 Team Aura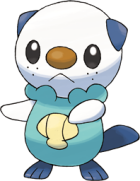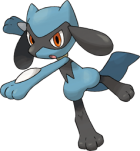 Still to add: ((Will do after i get some applications and such))

-Fix up Teams
-more shops
-locations
(Any requests welcomed)

App:

Pokemon:<Species>
Name:<Nickname>
Gender:<Male or Female>
Level:<All pokemon start at lv 5, you can start lower if you really must.>
Moves:
-<Empty>
-<Empty>
-<Empty>
-<Empty>
Personality:
Bio:<Word limit 5-1000 words>
Appearance:<Any irregular clothes or features? if not just write "Looks like <pokemon>"
Other:

Rules:
-No meta/power/god -gaming.
-No shinys unless you give me a viable reason why.
-No legendaries
-No swearing/NSFW content.
-you can have a Maximum 2 TM moves when you start, but you will start with 0

(Each TM you start with is worth 500

to begin with unless i say otherwise)
-A pokemon must be included in the national dex in pokemon black2 and white2 for it to be viable to be in this RP, no fakemons no hack/glitch pokemons no digimons [but i wanted agumon...] NO! in st00pid people terms. "They has to be a real pokemon that you can find in the games."
Pokemon:
Blip:
Pokemon: Cyndaquil
Name: Blip
Gender: Male
Level: 5
Moves:
- Tackle
- Leer
- Ember
-<Empty>
Personality: Blip is an outgoing and curious pokemon. He is the kinda pokemon that doesn't like to resort to violence, but is prepared to anyways. He always see's the good in people and loves all types of Pokemon.
Bio: Blip was raised by his mother and father pokemon for only a few days before they abandoned him so he could learn to survive. He was able to thrive off of berries and other edible plants in the wild. He one day ran into a pokemon who claimed he was a dungeon explorer. Blip was confused and asked him what he meant. The pokemon told him what he was like and brought him to Allure town. Blip was so impressed he signed up right away!
Appearance: Has a white bandana with a small fire in the center around his right, front leg.
Other:
Angel:

Pokemon: Oshawott
Name: Angel
Gender: Female
Level: Level 70! Nah, just kidding. Level 5
Moves:
- Water Gun
- Tackle
-<Empty>
-<Empty>
Bio: Angel lived with her family most of her life, but decided to leave, because she wanted to explore more than what her parents would allow her to.
Personality: Adventurous, always willing to go out of her way to go on adventures. When it comes to things OUT of adventures, she's actually very stuck-up.
Appearance: Wears a bow on her left ear, and a scarf around her neck.
Other: Nnope.

Tenzu:
Pokemon: Wartortle
Name: Tenzu
Gender: Male
Level: 5
Moves:
- Watergun
- Bubble
- Tackle
-<Empty>
Bio: Unable to remember his roots in the pokemon world, he awoke in a forest with a state of amnesia. Tenzu strived to adapt too his surroundings in the forst.. but proved unable to. Later a group of primapes and mankeys took him under their control and taught Tenzu how to survive on his own. Since those days Tenzu has been helping pokemon worldwide without rest. He now searches for some way to regain memories of his days as a squirtle so he may finally return home.
Appearance:
Skull

Pokemon: Cubone
Name: Skull
Gender:Male
Level: 5
Moves:
Growl
Tail Whip
Bone Club
-<Empty>
Bio: Skull used lived with just his father, but decided to venture out on his own to grow stronger, but got lost.
Appearance: Wears a green scarf around his neck (sort of like the ones on the pmd guide book cover)
Personality: Skull sky and usually quiet and obsorves what is going on around him, though if you get to know him enough he will talk more around you. He enjoys exploring and usualy tries to avoid fights. He tries his best to always be kind to others and helps other pokemon when he can. He preferes to have a plan before entering a dungeon. He enjoys solving puzzels and reading.
Other: um.... nothing that I can think of.

Caster:
Pokemon: Riolu
Name: Caster, because I'm totally unoriginal.
Gender: Male
Level: 5
Moves:
-Quick Attack
-Endure
-<Empty>
-<Empty>
Personality: Quiet, Curious, Strong, Lax, Thinks a lot, When angry, he gets VERY angry.
Bio:<Word limit 5-1000 words>
Born in the mountains from an Egg, Riolu had to get tough fast. Sensing aura around him but unable to use it, Riolu grew fascinated with the Aura. He knew he had to train to become tougher and harness the aura, so he began with punching rocks. He soon realised he had moves apart from a simple punch. He trained with the local fighting types but he soon realised this was not enough. He began a travel to a proper training place, cresting two mountains and crossing three canyons. He arrived at the town, ready to begin his proper training. Along the way, he found a cave with a large blue crystal. After poking around, he discovered a small Hat just his size.
Appearance:
Other:
Tiger:
Pokemon: Mudkip
Name: Tiger ((Is this allowed, because I used my charcter's name from pokemon rp, and my charcter in that rp is human...))
Gender: Male
Level: LV5
Moves:
Tackle
-<Empty>
-<Empty>
Personality: He can be quick and nimble, and remember a lot of names, but he can't seem to remember some moves.((Explains why he can only have 3 moves...)) He has great charmisa, and is the one with the most likely chance of someone joining his team. He usally charms people...
Bio: His parents dying at a young age via age... ((Don't ask me why...)) Tiger thought he was gonna die at a young age himself, so he started training, and hard! He finally bought a house in Allure Town, knowing that he can have more adventures, but time was fast, so Tiger is older than when his parents died ((Age 25 is when Tiger's Parents died of age, but Tiger is now 26 years old))... That actually starltled him... He is just about to join the guild, but he needs a parther, maybe a Snivy? He also has a little Fire-Type serect in his house...
His hot tub, which he relaxes in after every adventure
Appearance: Mainly his red bandana, and a little sunburn on the top of him.... ((Don't ask me why)) Otherwise, he looks like a plain old Mudkip!
Other: Likes to hang near fire more than water...
Spruce:

Pokemon:Snivy
Name:Spruce
Gender:Male
Level: 5
Moves:
-Tackle
-Leer
-Vine Whip
-<Empty>
Personality: He's always the "Good guy" always doing what he thinks is right...though, he usually ends up failing. He tends to keep to himself...however, he gets a little bitter when his more famous brother is mentioned.
Bio: Ever since the two brothers were hatched, the older one named Vine, and the younger named Spruce, it was clear that Vine was on to do amazing things. Vine was very different, a dark blue color where he's supposed to be green...Vine and Spruce started a team together, team Wildvines...the team was always successful...however, Spruce was always living in Vine's shadow, he never gained EXP when they went into dungeons because Vine, with his unique moveset, would always say "I got this, bro." so Spruce never ended up doing anything, eventually, he wasn't even taken on adventures with Vine anymore and worse, whenever he'd enter town, everyone would always call Spruce "Vine's little brother" while Vine, himself, getting all the fame, was always surrounded by others. Eventually, it got to be too much for Spruce, and he broke off to make his own team...but on that day, his brother disappeared, vanished into thin air!
Appearance: The only things notable about Spruce's appearance are A.) The fact that it won't change through evolution, and B.) The Normal-Rank badge he has on his chest.
Other: He will never meet up with his brother in the RP, and the rest of team Wildvines won't help him on any missions.

Crag:

Pokemon:Cubone
Name: Crag
Gender:Male
Level:5
Moves:
-Bone club (read below, If you see what i mean, then replace this with tail whip)
-growl
-Skull bash (egg move)
-Iron head (egg move)
Personality:Brave and headstrong (ba dum tsss) and will head to the front lines.
Bio: His parents where two pro marowaks that a trainer bred when he hatched he loved his parents very much but one day while he was sleeping in a stack of boxes a delibird mistook his skull for a package and took off with him... he never saw his parents again but that is his goal
Appearance: looks like an average Cubone but his Aerodactyl skull has a significant scar on the left eyesocket, this was done from the aerodactyl's ancient fight before it died.
Other:Black and white kyurem looking like a boss (black and white 2)

Blaze:
Pokemon: Chimchar
Name: Blaze
Gender: Male
Level: 5
Moves:
- scratch
- Dig ™
- Flamethrower ™
-
Personality: Blaze is a serious and aggressive Pokemon, which has caused some to perceive him as callous and disrespectful. While he may not create good impressions, Blaze is loyal to his companions once he gets to know them.
Bio: Raised by two Monferonos, Blaze lived an average life, a life too average for blaze. Driven to do something more, he decided to leave for
Allure Town, much to the distaste of his parents. As a parting gift, his father gave him two TMs.
Appearance: A black scarf around his neck.
Other:
Glass:

An absol Called Glass (Locating App...)

Erion:

Pokemon: Eevee
Name: Erion
Gender: Male
Level: 5
Moves: Helping hand
Tackle
Iron tail ™
Shadow Ball ™
Personality: Erion is a helpful, but a bit shy. That shyness thought leave after knowing the person more. He does not like to be pushed around, and will use force if pushed too much. He is kind of a free spirit Pokemon that works hard to be better.
Bio: (And yes, I took some time) Erion was born from a mother espeon and a father umbreon. He was the last one to be born in his family and because of that all his brothers and sisters already evolved, some flarion, some joltion (Sorry if not spelled right lol) and some vaporion. Erion stayed as he was for the first couple of months, his parents thought that he needed time to learn a bit. At his first birthday, thought, his parents brought him some evolution stones from the market. They wanted him to evolve to become stronger, but Erion had no idea what to choose. His parents tried to convince him to choose one, but Erion refused. They understood after that and left Erion to think. He still needed more time.
The next day, some of his brothers and sisters tried to convince him, pushed him around and showing up their strength so he would become like them. Erion did not like it and had enough. He would choose his own way without these people.
That night, Erion packed up his stuff and was ready to leave. Then… one of his brothers, the oldest of them, a flarion, say him pack up. He knew he was about to leave. He tried to force him to stay, tried to make him understand, but Erion would not listen. He had enough of being pushed around. He was going to stay like he was and decide later what to do of his life. His brother then blocked the door, but Erion tackled him aside. The sound resonated in the house. He had to go fast. He dashed out of the house, and ran away, towards a new life.
Appearance: Like normal, but has the habitat of having a black, yellow and white scarf around his neck, remembering how it was back then. If he ever would come back, that scarf would give the sign that it was him.

Sparkz

Pokemon:Rotom
Name: Sparkz
Gender: No gender, but prefers to be called "he".
Level: Lv. 5
Moves:
Thunder shock
Confusion ray
Astonish
Trick
Personality: Trickster, likes playing jokes on people, regular Rotom behavior
Bio: Sparkz wanders his village day and night, wondering how he got there. He just remembers that he woke up one day In a bed, and decided to live in town. He gets food and water by selling things he finds in a forest near Allure town. Sometimes they are worth a lot, like a golden crown he had found, and Sometimes they aren't worth a penny, like an old black shoe he had found. He wishes to join the Guild.
Appearance: Has a small black cap. Nothing else.

Darius

Pokemon: Pikachu
Name:Darius
Gender:Male
Level: LVL 5
Moves:
-thundershock
- bite
- Tackle
-<Empty>
Personality: Never backs down, Never gives in. Hothead who will strike at the first chance he gets. His wishes can change at the drop of a pin, and sometimes will go extremely out of character. Forgetful. Loves gold and will do almost anything to get it. Deep hatred. Refuses to die. Loves to induce fear. Whenever he decides to do something GOOD for once it usually involves beating somebody until their bones shatter. He has a distinct look in his eyes when he wants to fight somebody, and will usually make a reason to do it if none exists.
Bio: Nobody knows where he came from and bringing up the subject usually sends him into a burning rage. All anyone can guess is that he was born somewhere distant and came on a search for gold. He apparently used to be very strong but something weakened him dramatically. Violence is his second nature. He fears no one. He won't do anything with others without a large amount of gold, and even then his partner(s) usually comes back with some injury.
Appearance: black scar over his eye, ripped ear, strange mark on both paws, red left eye, tail split down, blood-like stains under mouth, sharp teeth, black X on chest, hands have blood-stained claws. Usually wears black braces on wrists. Left brace has red triangle pointing down, right has blue triangle pointing up.
Other:His only fear is chandelure, who takes care of the money. If it wasn't for the fact that he has to leave all his money there, he wouldn't even consider coming near the bank.

Warnings: I
Grounds: Powerplaying: Terrorising the town without permission and overuse of critical hits and opponents missing.[Refer to pages 69-70]


--