Teknonick
The Meaning of Life, the Universe, and Everything.
Location:

Wumpis

Join Date:

12/25/2010

Posts:

226

Location:

Grumpis

Minecraft:

teknonick

Xbox:

No.

Member Details
Hello, and welcome to the Space RP! This is my second RP I've created, and am proud to run it!
This will be a different RP, in the aspect of the players! You can choose if you want to start out in a simple hut, on a simple asteroid, or own a space ship and explore the universe! You could even own a pirate others, or own a fleet, or even own an entire Industry of your own!
Owning an entire fleet, of an industry isn't always what were looking for, we like to have those pirates, the workers, those explores and those who just sit on their houses! The others are welcome, of course, and will not be turned down unless we have to many of them!
Now, I started my last RP right away, people could make their apps and start playing! This is going to be a bit different. I'm going to work on this a bit, set up an App System, and when it's all ready, and we have enough apps,
then
you can start RPing! Now onto the content!!
App
Name:
(Your name)
| Age:
(Your age)
| Gender
(
Your Gender
)
| Species:
(Your race)
| Faction:
(Your faction)
| Occupation:
(Your job, if you have one)
Stats:
(On a scale from 1-10, 10 being the strongest in that stat. There is no limit on your stats, but it is advised not to go over-board with them..)
-Experience
(How experienced is your character?)
-Loyalty
(How loyal is your character, and how long would such a loyalty last?)
-Piloting skills
(How experienced is your character in flying starships?)
-Intelligence
(How well can your character apply knowledge and skills?)
-Sanity
(How mentally stable is your character?)
Skills/Abilities:
(Name a maximum of 5 skills or abilities that your character possesses.)
Examples:
-Engineering
-Asteroid mining
-Space flight combat
-Repairing
-Bounty Hunting


You can also include special actions that your character can perform. These are only examples.
Traits:
(Name a maximum of 5 traits that describe who your character is, these can be positive or negative. You must have at least 1 negative.)
Examples:

-Smart
-Brave
-Courageous
-Unstable
-Incompetent
-Curious
Looks:
(Describe what your character looks like with words or pictures!)
Short Bio:
(Tell us about your character in detail!)
Ship:
(Optional)
Ship Name:
(Ship's model name) |
Ship Nickname:
(If you prefer to call your ship by another name)
Ship Features/Abilities:
(Name a maximum of 5 abilities or features that your ship has. These do not include weapons, unless they are unique, such as turrets.)
Examples:
-Tractor Beam
-Sonic wave emitter
-Emergency shield
-Cloaking device
Looks:
(Describe what your ship looks like with words or pictures!)
Home Planet:
(Where were you born?)
Current Location:
(Where are you starting out??)
This App System is all thanks to Tarantulakid96!
RP Rules
1. This is a Semi-Serious RP. That means no randomly moving from a planet to another, or pulling a nuke from your pocket.
2. No Meta-Gaming!
3. No Power-Gaming!
4. Respect other players, and Admins!
5. What the Admins say, goes!
6. You are aloud to make as many characters as you want, as long as you promise to play them!
If you want to stop playing one, please tell an admin, so we will remove him/her.
Lore
The plot begins at the very first day, the day NASA (
National Aeronautics and Space Administration
), the first from the planet Earth to make space-ships, came into existence, July 29, 1958. They expimented with interstellar ships before then, but this is when they became official. They built their first Rocket that had successfully went out into space, and landed safely on the moon, the Apollo 11.. It's mission was to go to the Moon, and learn about it.. The crew members flew though the space, at a
very
slow speed, heading towards the moon..
They looked outside their rocket though the windows, that's when they saw things. They saw UFO's outside of their ships, and saw things that normal people don't see! You might think it crazy to not see this stuff, but it was back then.. They contacted NASA after the first sighting, but NASA told them to not say anything to the public, for it would scare them..
They had a successful mission, landed on the moon, came back and had a party.. They remembered what they saw out in space, and wanted to go out again! NASA denied them, for it was too dangerous. NASA had never told anyone about the strange sightings, but the men of the first flight did.. On their death-beds, they told the truth about seeing things, NASA utterly denied it and the general public believed them...
People were afraid of space, and robots that could take over the world! But more afraid of space, for the unknown vastness of space can be
very
scary, unknowing the dangers that lurk around every corner.
Years later, the Robots were invented, and the age of Robots had started! We gave them
The Four Laws of Robotic
, strait from the book series irobot by Sir Isaac Asmov. The rules were so ingenious, they were set the day they were made!
NASA had continued making rockets, and making spaceships that could land easily on everyday property! They were kept secret from the public for many years, until they had perfected it.. They decided to sell spaceships to the public, and people bought them! People got over their fear of space, despite seeing things outside their windows. They simple said 'It was a rock!' or 'I hate it when people throw their trash out the window!' or other similar things to calm the mind...
Soon, spaceships were part of everyday life, and replaced cars and motorcycles! Eventually, Hyper Drives were invented, and other similar products and the exploration of space had started! Almost everyone had left the solar system, wanting to see more and more things! People lost their ways, and never found their ways back.. Some people stayed, for years they stayed, very few of them... So many years had passed, that the sun enlarged, thought to have exploded, killing off he last humans on earth!
Earth, The Sun and The Milky Way were all lost, lost in the deep vacuum of space.. Humans were very weird, in a sense that they continued to explore, and settle.. They went from system to system, colonizing nearly every planet they could find! Soon, the universe was filled with humans! Other alien lifeforms explored and spread a bit too, but not as much as humans did..
Now, Humans are the most-common species found in the universe, and most untrustworthy.. Humans differed so much, from being the gentlest, to the meanest, to the most trustworthy of creatures, to the worst trustworthy. Therefor, humans are unpredictable, and cannot be trusted.. I am writing this down as a human myself, probably the most trustworthy of all, yet I even have my faults..
Humans had first spread towards the center of the Milky Way, assuming something important was there, but they found nothing but a massive sized Black Hole... Humans are now trying to find the center of the Universe, a task that is impossible, for the Universe is infinitely big..
Another note that might be interesting to the readers, is people have attempted to enter such Black Holes, none have come back though them, and anything mechanical to go through seems to break instantly.. It is not known what is inside the Black Holes, but it interests many people, but is not advised to attempt it..
Plots
These are a list of 'plots' for the RP! More Plots will appear as more are discovered! Who know's, you might even come up with a
mind-blowing
plot!!
The Search for Earth
Earth has been lost, long ago.. Human's have spread all over the Universe, and all traces of Earth have simply vanished.. One of the main plots of the Universe, is to re-locate Earth, and bring back history that has long forgotten!! The Universe is infinitely huge, and people have been searching for it for eons!
Will Earth ever be re-discovered? It's up to you,
the player
, to find it if you choose!!!
The Unknown Enemy
A rumor of an alien species has been heard, that they have seen ships, piloted by aliens, never seen by any other species in the whole Universe! They cause mass chaos, and attack at
any
time, and
any
place! The Unknown Enemy has been thought of, to come from the Center of the Universe! A main goal for many species...
Will you uncover this mysterious species? Will you put an end to their reign of death and terror? Will you join forces with them, as many other species have?? The choice is yours, if you wish to be part of the mass chaos which is, The Unknown Enemy!!
The Black-Hole Mystery
Many beings have known about Black Holes, and no one has ever discovered what they
truly
due. The only things known about these universal beasts of destruction, are that they rip about solar systems, disrupt Galaxies, and leave an endless void of confusion..
Many species have tried to enter such beasts, none have come back.. It is assumed, that anything that enters is instantly destroyed upon entry, and never to be seen again. Many have tried to examine it from a distance, but alas, that doesn't reveal enough information...
It is up to
you
, the player, to uncover the mystery behind Black Holes, and discover what lies beyond their reach! Whether it be instant destruction, or a new discovery, the mystery will be solved by you alone!
Universe's End
This is probably the Universe's biggest questions of all time. Where does the Universe End?? Many species have tried finding the end of the Universe, many have tried to find the Center of the Universe! None have prevailed... It is said, that the Universe is infinitely big, and can never end, but many believe otherwise...
It is up to you to unveil this mystery, where is the end of the Universe? where is the center of the Universe? Will there ever be, an end too this vast nothing-ness???
All these mysteries, yet none revealed.. These are said to be the biggest questions of all time. Will you uncover it
alone
? Will your discover be
stolen
from beneath your feet? Will you travel with your friends, and unlock these mysteries? Will you create more mysteries? These are simple choices for you! Think of them as a guideline, the Universal Paradox is yours for the taking!! Take it, and run! Run to the Universe's end! Fly into a Black Hole, or hide under the cover of The Unknown Enemy!!
The Hidden Scientist
There are rumors, of a Hidden Scientist, who lives in an asteroid, traveling around the Universe. It is said he's seen many things, and invented even more. It is also believed, that he has invented a
perfectly
working cloaking device, making it
impossible
to be found!
It is also said, he is working on inventing a teleportation device, able to transport you, in nearly every possible direction, excluding time... Many people have been spotted landing on asteroids, and vanishing before witnesses eyes! Those same people, reappear, leaving the asteroid. But, whenever someone asks them what happened, they deny it utterly, and fly off too an unknown location, to look for supplies for the Scientist's next invention...
The War
A war has started near Jarlain by the Universal Federation Marines and Speculative Republic! A fleet of the UFM were traveling to Earth 2 for supplies, when the SR ambushed them, forcing them out of there Hyper Drive. It was considered an act of war, something no even the SR would normally do, but they did... It is assumed they have a new leader, and that is why they made that choice. It is decreed by the UFM to stop
all
communication with them, and anyone seen trading, helping, or anything considered unlawful with them will be considered an enemy of the UFM, and will be dealt with swiftly.
Information states this is not the only attack, but they have ambushed many explorers ships, are are planning on overthrowing them. It is advised to stay indoors, and find a UFM station as soon as possible during daylight.
A Militia is being organized in every major city for the UFM, so make your way there and help the war! Unless that is you decide to help the SR...
Universal Rules
As a warning, your character(s)
can
break these rules, and you will
not
be booted from the RP! But they might get your character(s) onto the wanted list, or even killed! So watch out!
The Simple Laws
Murder is held as the big crime.. Killing is only permitted in self defense, all other instances must be held up to the local law enforcement. Eh, no. Killing is handled by the local law enforcement, unless its something big.
The destruction of planets, moons, suns or any other celestial body is banned under all circumstances.
The construction on moons of any planets that hold life, is strictly forbidden! For the construction on a moon, can severally damage the planet, in many ways..
Pirating, smuggling, abduction or anything unlawful of the such, is forbidden in most galaxies, and will be dealt with the immediate destruction of any one persons helping, or forming such cruel plans! Eh, again, handled by the local enforecment unless it's mager.
The Four Laws of Robotics
A robot may not harm humanity, or by inaction, allow humanity to come to harm.

A robot may not injure a human being or, through inaction, allow a human being to come to harm, except when required to do so in order to prevent greater harm to humanity itself.

A robot must obey any orders given to it by human beings, except where such orders would conflict with the First Law or cause greater harm to humanity itself.

A robot must protect its own existence as long as such protection does not conflict with the First or Second Law or cause greater harm to humanity itself.
Galaxies
Please check out this
thread
, for the list of Galaxies!!!
Factions
This section is under construction.
United Space Fleet:
A large space fleet organisation that controls the entire Union system of Malenia, the USF is a large humanoid-based group founded on the original Earth. Their primary purpose is to maintain civil order around the galaxies and to discover and research the unknown. Science stations of the USF are set up in nearly every system. The fleet is a multi-race organisation, so all humanoid species are accepted into the fleet, with a few exceptions. The fleet also has an affiliation with the Universal Federation Marines.
Universal Federation Marines:
The Universal Federation Marines have control over most of the Universe, are are here for your protection. They exist for one lone reason, and that is to keep the Universe in check, to make sure people follow the rules.. They are a very big group, and have massive ships, huge armies, and their main base is in Malenia.
Speculative Republic:
They are a group of bad-people who disobey the thoughts of the Universal Federation Marines. They don't think the rules should be obeyed. Their main base is in Lorgain, in a system next to Rythos. They are under constant threat of the bandits who live there, but they have no choice, for most of the galaxy hates them.
Pirates:
Commonly seen throughout almost all systems, the pirates are a group that has grown to an incredible size over the years, pirates consist of traders, drug dealers, weapons and arms manufacturers, and so on that do not belong to any faction at all, and do not follow Galactic rules. They often travel in large groups and often hijack and ambush freighters and ships for their own profit. They often have outposts set up in almost every system and galaxy, but are nearly impossible to locate unless exact coordinates are obtained. In more secure systems, pirate attacks are less common.
Gythan Communist States
History:
The Gythan Communist States were originally founded by two men, but were later joined by many people. The Gythan Communist States formed 459 years ago when two men named Luric Hynge and Graff Swejl decided they had enough of the capitalist system most of the universe ruled under. They were always studying things related to politics and political systems and had seen the theory for Communism and they were quite fond of it. Instead of going toward a communist revolution as mentioned in previous things related to the theory, they decided to form a movement where they would start a new nation based on the philosiphy on leftist theories. They began the nation by gathering other people that appreciated the same values and they traveled for, what historians say, was four years gathering whatever leftist people they could find. After establishing a group they began recruiting people through the connections the people they found had, and built a fairly large following. After aquiring followers they proceeded to pour their funds together and aquire supplies to start a colony in a system that a explorer of their group found which he had named Gythan. He had not yet told any scientific divisions of his discovery and after surveying the land they decided it would be an excellent place to base their nation. Over the next 12 years the men belonging to the group had created a base in which to start expansion. They harvested resources from the planet then proceeded to buy more supplies to start with. Most of the people in the group besides the people making the colony became recruiters, and set about the universe collecting people interested in the construction of the empire. Many years had passed and the group had swelled in numbers, aquiring a great following of religous proportions. The base upon which the nation would be constructed was growing faster than ever, and after they created the systems in which to base their empire upon, they grew to huge numbers. After 350 years of expansion and improvement in their home system they revealed their existence, beforehand only a rumor among the people. The people of the nearby galaxies were questioning of the existence of the place itself. They could not physically prove their existence because that would require giving away the location of their main system, which was currently the only system they had. They decided to counter the universe's arguement by expanding to a second system, allowing the coordinates of the place which they would settle to be given to the rest of the galaxy. They continued the expansion and improvement of their home system, later making a shield which blocked light from the star from escaping to the other systems. Over the next 50 years they had created a colony on a small system named Ikaren which they allowed people access to which proved their existence to the universe. It had been such a long period of time that the universes inhabitants had long dismissed the hypothetical nation as just another story, and were baffled when it was proved that the people actually existed. Some people originally thought they were part of the Speculative Republic due to their unorthodox political and economic systems, but it was dismissed by the nation officially as just a rumor. Currently the empire are working toward improving their colony on Ikaren and are extending negotiations to other nations for permission to construct colleges for leftist theories on other planets. Several groups of people are also actively making hate groups against the nation, due to not knowing much about this strange system that the people of Gythan are using.
The Gythan Communist states are a Democratic Communist nation which are primarily based in the system Gythan, who's location has been kept secret from the universe. They don't possess a common goal besides researching new technologies and generally improving mankind. All races are welcome into the empire, with some exceptions depending on the race in question. They are not at war and have never been at war with any nation or race and plan on keeping the empire peaceful, unless worst comes to worst in which they will reveal the productive might of the Gythan Communist States. The nation is not affiliated with anybody.
The Roboss Empire
Faction of pure robots not confined to the laws of robotics. They are run on a hive mind based computer, which even with nanotechnology takes up a whole building. This building is Called The Forum. The Forum extends itself physically in a powerful robot known as The Administrator. They have seemingly endless armies as the roboss reassemble themselves. They are known for their undeniably speedy building and repairing as they use constructor nanobots that spread around the battlefield. Though they have war faring technology they are actually very peaceful and expand their empire on barren worlds. They like to mine minerals and gemseams from planets as well as many ores to be able to constantly create more roboss.
Their forces contain:
Surveybots
; hovering roboss with very little arament designed to simply survey an area to investigate landscape, signs of life. and factionary structure designs (whether they be allies or enemies).
Shotbots
; equivalents of human marines skilled in ranged combat.
Bezerkerbots
; large roboss with Rocket launchers.
Blazebots
; large roboss designed to specifically to rid of organic enemies.
Blastbots
; large Tank Roboss used as a line of defense.
Skybots
(which can be refitted to become "Spacebots")
; are Roboss that can change from an aerial assault vehicle to a walker.
Repairbots
; are roboss that spray repair nanobots upon breaking (but not destroyed) smaller roboss.
Aerial repairbots
; are roboss that act as repairbots but can also transport roboss.
Advanced repairbots
; These are repairbots that heal only Large Roboss by spraying specialized repair nanobots that work on heavy duty projects. these can be used for spacecraft repair as well.
Uberbots
; massive roboss designed specifically to defend the Forum.
Moderators
; These are the "File keeper" Roboss, they also investigate life and minerals.
Roboss Ambassadors
; These are deployed to planets claimed by the empire as a Pseudo Administrator, they have a dual purpose as a skybot, they come with an "Embassy" which is a extension of the Forum.
The Administrator
; He is the pure will and embodiment of the Forum.
Deployment ships
: these are ships that are purely cargo that hold thousands of Roboss.
The R.E.S. Cyberus
; This is their Flagship, In the Ship class system it would count as a "Titan".
Species
This section is a list of detailed species, all throughout the Universe, and you can play as
any
of them!
(Minus one.. That one has a special plot in mind for them, is is not aloud to be played as...)
Humanoid's
Humanoid's are two legged, two armed, and stand up-right, for the most part, creatures. Most intelligent species in the Universe are Humanoid, but not all. Most species here are referred to the Human species, as they are the most common.
Human
Human's can differ dramatically between each person, and this is only a baseline for them.
Human's are the back-bone of the Universe. They walk on two legs, have two arms, a single head, skin, stand up-right, have skin ranging from almost black to white with a pinkish tinge.
Human's head's consist of two eyes, two ears, a nose, a mouth and most-of-the-time hair. Human's height range from 4
ft
8
in
to 6
ft
1
in
, although they can be either bigger, or smaller in some cases.
Human hair colors include: whites, grey, blonds, red-browns, browns and black.
Human's range from the nicest of all species, to the meanest
(Aside from those of the Unknown Species)
. Human's can be the most trustworthy of all species, and the least trustworthy. Human's can differ in so many way's, it can be very hard to depict what they are like.
Miko
Thanks to EPICdragon999!
They are bipedal with a human shape, but resemble dinosaurs. They have purple, small-scaled skin, owl-like eyes, small tails, 3 fingers and 3 toes, 3-5 darker purple "crests" (think half-feather, half rooster crown), and, finally, all down their sides, they have blue bioluminescence pouches. They are a little bit taller than humans, and are more streamlined. They also have short beaks.
They believe that the two suns are a good god and a bad god. (Viro=bad, Nyro=good) They believe that their cosmic battle is what creates weather. The moon of their planet, called Dio, is believed to be a protector spirit who is Nyro's daugter whose purpose is to protect them when Viro's magic takes over (night). That's the basics.
They domesticate horse-sized "wolves" that are deep green, and have the same kind of bioluminescence pouches the Miko have, and saber teeth. They are called the Coronkol.
Non-Humanoid's

Empty

Misc

Species in this section simply do not belong in any of the other sections, or have would belong in more than one, which could lead to confusion, and are put in this section for simplicity.

Empty

By the way, if you want to make a city for a planet, or a galaxy, or a system, you can!!! But, if you make a system, make sure to get permission from the galaxy owner, and for planets, the owner of the system ETC....
We also need more cities for the planets! Most planet's should have a lot of cities, except the one's that are island based OFC...
List of Apps
1 (Krinity).
Name:
Janice | Age: 24|
Species
: Upgraded Human
(Human with special genes added for certain attributes)
|
Faction:
Etranger Chasseurs
(Alien hunters)
|
Occupation:
Kills the dangerous aliens out there
Stats:
-Experience 7 in alien hunting
-Loyalty 6 for loyalty, and 9 for how long it would last.
-Piloting skills 8
-Intelligence 7
-Sanity 5
Skills/Abilities
-Stealth
-Speed
-Agility
-Jump attack, she jumps from a height and thrusts her scythe into her target, this is an added skill
-Sticky Fingers, she can climb walls, this is an added skill
-Strength
Traits:
-Fast thinker
-Sometimes acts too quickly
-Creative and open mind
-Has large energy supply
-Big attitude
Looks:
Short Bio:
Janice was born into a family of wealth. They had everything and anything they needed. The one thing they did not lavishly spend on was protection. So when their private asteroid was invaded, both parents were killed mercilessly as Janice watched, hidden in a closet. When the police came, an hour too late, they found her shivering in the closet, mind broken forever. They took her to the orphanage, where she was brainwashed to remember that her parents abandoned her on the steps of the orphanage. What they didn't know is it didn't quite work. SO when she turned fourteen and disappeared, they simply said 'She's gone, so someone probably adopted her.' She'd actually ran away, and the next day the Etranger Chasseurs found her. She told them her story, and decided she'd be a good Hunter. So they gave her some of their trademark red armor and 'wings,' or pieces of metal with low-power starship boosters on them attached to the pauldrons. The boosters allowed flight and speed. She has been hunting aliens ever since, which is about ten years now. She was upgraded as the first procedure done by the Etranger Chasseurs.
Ship Name:
Starfeu G83.5 model 47869a | Ship Nickname: Big Boy
Ship Features/Abilities:
Cloaking Device
Superspeed Boosters
Large gas tank for it's size
Generates it's own fuel
Repairs itself
Looks:
2 (hartham).
Name:
Hartham MK. 5 |
Age:
35 |
Species:
Robotic Spider |
Faction:
whoever pays the most |
Occupation
: Freelance Miner
Stats:
Ranged combat:6
(hes a robot)
Close combat:8
(leaping on faces with claws in handy)
Piloting:10
Mining:10
Emotions:0
Trust:0
Social:2
Friendliness:0
Fighting:10
Trading:0
(He GETS specific prices based on his programming for example: iron you would always get 5 per ore [not really probably] etc.)
Diplomacy:0
-Experience: Experienced in mining and piloting his ship while defending himself from pirates.
Mining:0
Piloting:10
-Loyalty
Who ever pays the most and for how long aka highest bidder 9 until paid more then drops into 0
-Piloting skills 10
-Intelligence:
Pretty good logic based on getting as much as he can as in he won't save people from a burning space station but he will wait until the fire is gone then harvest all the energy cells,metal,etc.
logic: 8 with cruelty
-Sanity 5, degrades to 0.
(U
ntil his expiration date comes around indicating that he would then turn insane with a level of 0)
Skills/Abilities:
-Engineering
-Asteroid mining
-Piloting
-Basic plasma handgun on top of head.
Traits:
Untrustworthy
Emotionless (good and bad)
Does not need food or oxygen and immune to poison gases
Gets knocked out be solar flares and EMPs
Looks:
Short Bio:
A robot model of hartham (hand armed robotic (50)terrabyte hoplite android miner) had a virus downloaded by bandits but they set the virus up wrong and only deleted nation return and enemy signals and replaced it with a "money trust" program to sell the bot to the highest bidder. They let it go, it didn't move, they thought it was broken and left when really it was just rebooting. Now with no loyalty program it takes the help of the highest bidder *nation of origin was terminated*
Ship Name:
*unknown/expired model name* | Ship Nickname: ship ID: 7406934
Ship Features/Abilities:
Mining: 10
Auto pilot: 8
Solar cells: 9
Charging area: 5
Repair drones: 6
(Bonus hole in ceiling
...............you can probably have guessed what happened......so there also bonus corpses
and yes it is slightly messes up with the smiles but it adds a flavor to it)
look:
(Excluding hole where the hatch is)
Engines: 2
Shields: 3
Attack: 3
Hull: 4
Doors: 1
Breach defense: 0
excluding hartham mk5
3 (krazaz).
Name:
Jack, the Sloth Farmer |
Age:
357|
Species:
Oorlanthi |
Faction:
Neutral |
Occupation:
Sloth Farmer, Retired Xenobiologist
Stats:
-Experience 10
-Loyalty 4
-Piloting skills 8
-Intelligence 10
-Sanity 7
Skills/Abilities:
Xenobiology
Artificial reproduction
Bioweaponry
Business
Tactics
Traits:
Intelligent
Logical
Pacifist
(Despite selling and breeding bioweapons, he himself doesn't harm others)
Honest
Memory loss
Looks: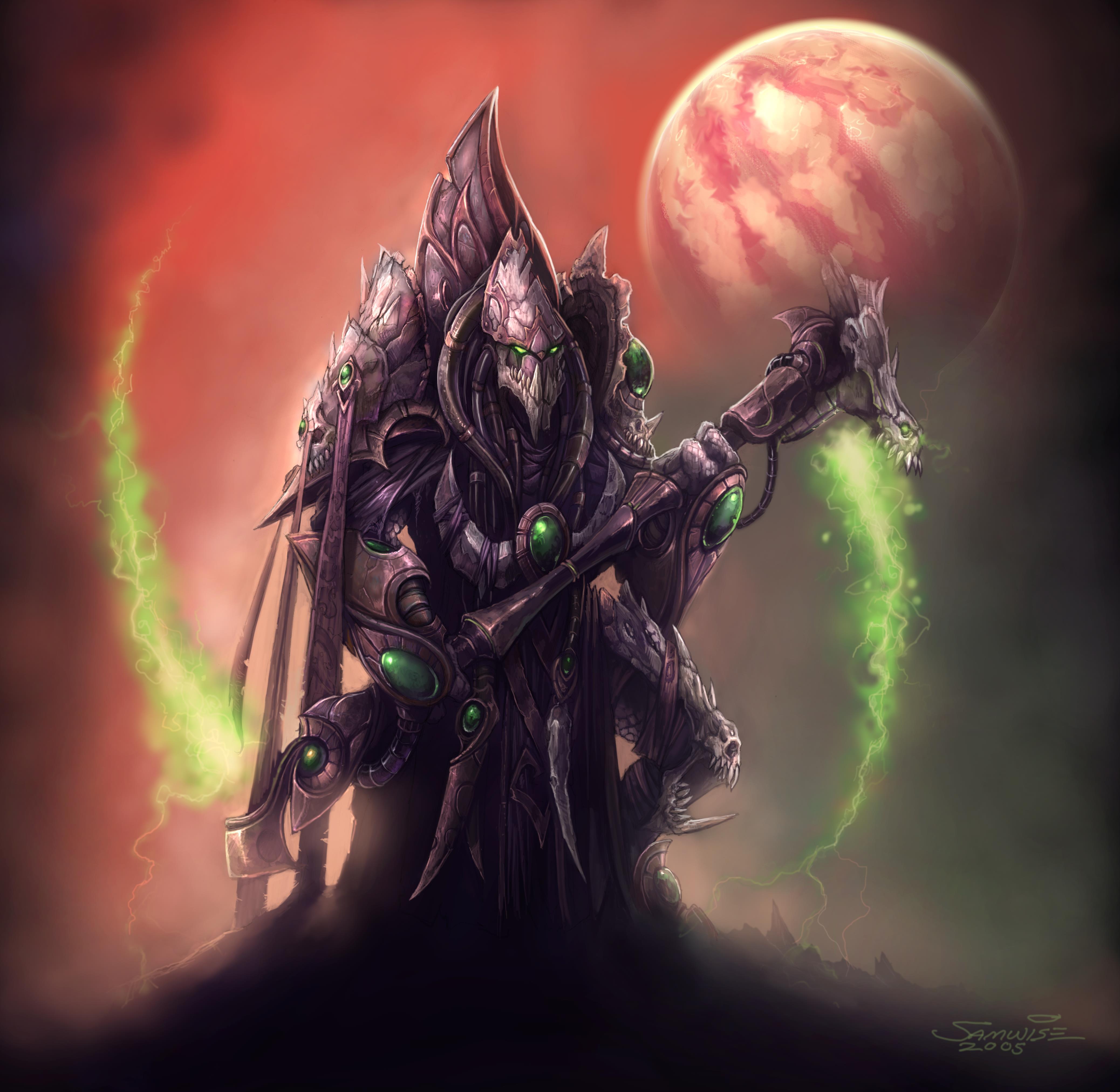 Short Bio:
Jack, The Sloth Farmer comes from the ancient race of the Oorlanti. He lived all his life on a livestock farm and learned about raising animals. He grew to become a biologist and a Xenobiologist as he studied creatures of other worlds. With ensuing conflict around the universe he decided to create bioweaponry by using his talents. Eventually he was exiled by his race because of selling his bioweapons to an enemy race. Because of this he now roams the universe alone with his pets. Setting up shop on sentient planets and every so often finding a creature to turn into a weapon. He will sell to anyone and if you pay him a good sum he will ally with you temporarily to help in an endevor. He is well known in most galaxies.
Ship Name:
Oorlanthi Cargo ship| Ship Nickname: none.
(He doesn't refer to his ship much)
Ship Features/Abilities:
Large shields
Semi-Organic
Minimum weaponry
Large storage space
Looks:
Oorlanthi Cargo ships are blocky ships that are 50 kilometers long and 30 kilometers wide. Because of his bioweaponry research the ship is actually covered inside and out with organic tissues providing a self healing hull.
Home Planet:
This is irrelevant this he is banished from it.
Current Location:
Solar System: Jarlain
Planet: Jarmern
City: Shoddytown
4 (Epicositys).
Name:
Slenderman |
Age:
300 |
Species:
Slendermen |
Faction:
Alone |
Occupation:
The lone wanderer
Stats:
-Experience 4
-Loyalty 10
-Piloting skills 9
-Intelligence 8
-Sanity 7
Skills/Abilities:
-Slender walking
-Stalking
-Murderer
-Hunting
-Slender sickness
(Can influence almost anyone, but takes a long time to break the strongest. (Can cause insanity, 1 target at a time.))
Traits:
Unstable
Strong
Smart
Brave
Mysterious
Looks:
Short Bio:
This is him before a certain event happened to most of his species, causing his sanity to deteriorate. This is considered cannon in my slender man character.
Ship Name:
SR-515 Stalker |
Ship Nickname:
The silent flier
Ship Features/Abilities:
-Tractor Beam
-Externally strong armor.
-Emergency shield
-Cloaking device
Looks:
Home Planet:
Austinga, home of the Slendermen.
Current Location:
Austinga
5 (Teknonick).
Name:
Josive Black |
Gender:
Male |
Age:
32 |
Species:
Human |
Faction:
Self employed |
Occupation:
Space Port Worker
Stats:
-Experience 6
-Loyalty 10
-Piloting skills 10
-Intelligence 6
-Sanity 7
Skills/Abilities:
-Pilot
-Weapons Specialist
-Convincing
Traits:
-Friendly
-Likable
-Good Humor
-Makes Silly Sayings
-Trusting
(Can be considered bad)
Looks:
6 feet, 8 inches tall. Black hair, light colored skin. Wears old baggy jeans, with white shirts, sometimes wears a brown robe when feeling lonely. I also have a black belt, with a small blaster holder. The Blaster is a cheap model, only strong enough to disable an enemy, but never kill. The blaster is also equipped with a auto regenerating clip, but it's very slow.
Expressions:
-Smiles a lot
-Tilts head towards the left when thinking, or talking
-Leans with left foot
-Uses a lot of hand signals
-Leans back a bit when relaxed or comfortable
Short Bio:
I grew up on Lermany, always wanting to visit Shoddytown, but not wanting to get in trouble with the officials. I attempted to join the local enforcement to have an excuse to go to Shoddytown, but they had turned me down.. I decided to work for the Space-Ports, having to fly the ships from the landing bay to the holding bay, I got a lot of experience flying ships! I was even taught how to use a handgun!
I'm now buying a cheap ship and transferring the funds now! I hope on travelling though out space, and mining planets on my way, as well as make tons of new friends!!!!
Ship:
Ship Name:
ModelExplemineV9 |
Ship Nickname:
None yet.
Ship Features/Abilities:
-Mining 3
-Defense 5
-Speed 8
-Hyper Drive
-Paralysis Beam
Looks:
It is 100 Feet wide, and 12 feet tall at the highest point. It is of very simple shapes. It has 3 bedrooms, a kitchen, a bathroom, a drone to help me in my tasks and other simple needs..
It had a 50GB CPU drive, but was burnt and replaced with a 500GB CPU drive,probably the worst CPU drive for a ship to ever have.
Home Planet:
Jarmern
Current Location:
Galaxy: Jorlaniana
Solar System: Jarlain
Planet: Jarmern
City: Shoddytown
6 (SpartanDoesAcid).
Name:
Mordecai Bakken |
Age:
63 |
Species:
Robot
(Formerly Human)
|
Faction:
Self Employed |
Occupation:
Drifter
Stats:
-Experience 9
-Loyalty 5
-Piloting skills 8
-Intelligence 10
-Sanity 5
Skills/Abilities:
-Robotic Body.
-Advanced Logic.
-High Amounts of Will.
-Ability to Fully Communicate with Machines.
-In-built Sensors and Communicator.
Traits:
-Slightly Unstable.
-Very logical and scientific.
-Grasps new concepts easily.
-Rarely Fully Trusts Someone.
-Confident.
Looks:
Huge Bio:
(Warning, short bio is NOT short.)

Mordecai was born in Lermany to a fairly well off family, they sometimes had to deal with lack of money at some points but it was very temporary. His parents were very nice to him but sometimes they were a little ignorant, and biased, which annoyed him at many points due to his higher intelligence on the matters they were often talking about. Mordecai had very good grades in school, but sometimes he took to violent tendencies, but he mostly did alright, he was liked by a good amount of people, due to the fact that he pretended to be insane in school, but not to a point where it would alert anybody. He lived a fairly average life, he owned a modest house, kept a job in the police force, and lived a good life for about forty years.

One day though, a fairly undecent fellow, a criminal in many respects, came to Lermany and took part in a conspiracy among the police force, to sell a drug known as Quake to the back alley drug users not very commonly seen among the people of the city. He was on a holiday at the time and had went to the store to buy a new holovid he had been looking forward to for some time. Nearing the store, he decided to take a shortcut through one of the alleys, when he saw one of the other members of the police force trading what he recognized as Quake, with the undecent fellow I mentioned earlier. He was so shocked to see them together that he had not realized the man had pulled out a gun until the moment he fired, the blast penetrating near one of his lungs. The other people nearby saw what happened and quickly took him to the hospital where they fortunately repaired his lung before any real damage could be done. This traumatic experience make him take notice of his mortality, something which he never thought to think about because he dreaded it so terribly.

Over the next year he decided he would attempt to combat death and build himself a robotic body capable of maintaining his conciousness for as long as he wanted to live, or until the suit was destroyed, but even in that instance he would upload himself to a nearly indestructable storage device until he could gain access to a new body. Over the next 5 years he took out several huge loans from whatever bank establishment exists and gathered tons of materials and many professionals in genetics and engineering to make his new body. He then took refuge with his new colleagues at a base which he funded on the planet Braxus IX. Over the next 15 years him and the people he hired built the body, when he ran out of money he simply took out more loans from different banks, and occasionally stole an identity or two to gain more as his credit ran dry, he also made sure the body did not obey the four laws, and when objected with doing so, he simply used the arguement that the machine was human. At the final moment, when the body was fully made, ready to be taken by his mind, he sat in the chair where several cords were surgically implanted in his brain to transfer the data. He felt a brief moment of sleep as he thought while his mind was being transferred, and finally he awoke. In his body he rose, turned around and looked at his colleagues which he had worked with for so long, then finally he looked at himself, a dead, old husk of the person he formerly was. After taking a few weeks to get used to his new body, he proceeded to give his colleagues their money, then bought a spaceship that looked accomadated to his form, sold the base, then spent the next two years milling about, doing random bits of mining here and there, because after all, he has all the time in the world.
Ship Name:
Robotic Interface Ship 1447[mod] |
Ship Nickname:
Hyperion
Ship Features/Abilities:
-Mining 3
-Defense 7
-Speed 9
-Hyper Drive
-1 Bedroom (For Guest)
-Ship on Ship melee weapons.
Looks:
Home Planet:
Jarmern
Current Location:
Galaxy: Jorlaniana
Solar System: Jarlain
Planet: Jarmern
7 (lavulman). Name: Anton | Age: 19 | Species: Human | Faction: Universal Federation Marines | Occupation: Engineer/Federation Marine.
Stats:
-Experience: Engineering/Programming 9.5.
-Loyalty 5
-Piloting skills 5
-Intelligence 10
-Sanity 10
Skills/Abilities:
Engineering: Can repair/create pretty much anything, including robots, with the right resources.
Programming: Has vast knowledge in how computers and their languages work.
Traits:
-Smart
-Imaginative
-Confident
-Caring
-Nosey
Looks:
Front:
Back:
Average-Long Bio:
Anton was young, very young, only about six years old, when he met Rocky. He was sitting outside, alone under the tree he usually sat under, when something fell from a ship in the sky, which was being chased by others, military ships much more familiar to him. The object crashed to the ground, creating a small crater. Anton, dangerously curious in his youth, moved closer to the crater. The battered robot in the epicenter looked at him sadly as the life faded away from his eyes... what Anton saw drove him to tears.
He dedicated weeks afterwards to repairing that robot, blazing through file after file to learn everything he needed to know. His parents admired his naive determination, and word of his endeavors eventually spread. "Do robots even have souls?" "Is it even worth saving?" "I hope that kid isn't reviving some kind of horror programmed to kill us all..." These and other topics were the subject of much gossip. The Federation also knew of this, and started looking for a volunteer amongst their ranks to keep an eye on him, both worried about what he might be working on while eager to have a potential future engineer. Another engineer, Huey, volunteered. He was a very friendly guy, who, after asking Anton and his parents for permission, started helping him, supplying him with the tools and knowledge he couldn't get from text or anyone else on the colony.
Eventually, they managed to fully repair the robot, replacing it's damaged memory core and getting the dents out of it's hull. They reset the power, and the robot's eyes opened. Where am I? who am I? All he knew was that he owed that kid his life. He made a vow, to stay by his side and protect him for as long as both of them lived. He hasn't broken that vow for 13 years, and counting, the two becoming the best of friends in the process, the robot gaining the name Rocky. As Anton got old enough, he applied for an engineering job with the Federation. To his surprise, it was none other than Huey taking his application! Huey wouldn't even have recognised him if Rocky wasn't there as well. He pulled some strings, made Rocky his guardian unit (According to Federation Marines protocol, All non-combatant units, such as medics, mechanics, engineers, etc, must have one or more combatant units with them at all times for protection) and supply him with some prototype equipment to make sure his friend would be safe in the field, including a starship and advanced power suit.
Equipment:
EVA/Hazardous Environment/Engineering suit:
The EVA is a multi-billion-credit prototype suit designed for survival in hostile environments, including the vacuum of space. It is completely airtight and has several other features I will outline in detail:
Shielding
:
The suit has an extremely rare energy core that produces an unbreakable, microscopically thin membrane around the suit. However, it's energy supply is limited, and it's energy decreases with every hit it takes, the amount reduced depending on the damage. The maximum amount of energy that can be stored can be increased by some EXTREMELY rare, expensive expansion units costing almost as much as the suit itself. The suit's shielding is detailed by the red meter on the back of the suit, which is replaced by the user's vitality when the shielding is down. ((Think Metroid and you'll get the idea for this.))
MicroGravity Movement Systems:
The suit has a variety of systems designed to allow it's user easy control over their movement in zero-gravity conditions. The suit has thrusters to move around and gravity generating, magnetic boots to allow the user to walk or attach to a moving surface.
Kinesis Module:
The kinesis module, a breakthrough in the developing science of pinpoint gravity manipulation technology, fits around the wearers wrist, easily and securely attaching to the grooves on the EVA's left wrist made for it. It allows precise manipulation of gravity to tether an object in a gravity field, causing it to be pulled towards the user, which can then be either released or have it's polarization reversed, throwing the object at high speeds. Due to it's prototype status, there are some things that are too big or aren't very compatible with the module. Living things or robots are right out, unless they are floating freely in zero gravity (are not held down), along with any items, weapons they may be holding, as long as they have a firm grip on them.
Stasis Module:
The stasis module, like the kinesis module, goes around the EVA's left wrist. It shoots a small time-stasis field, meant for bypassing moving machinery without having to turn it off. It works well on it's intended targets, the field easily slowing the object down to 1/4
th
of it's original speed, with the effect lasting for ten seconds. On organic or robotic targets, however, the effect is much less prominent, slowing the target down to 5/8
ths
of it's original speed for about three seconds (barely enough time to dodge an attack and get a head start on fleeing or counter). Unlike kinesis, this has a finite energy supply, 3 'charges' that deplete once per use of the kinesis module. The charges replenish themselves at 1.5 minutes per charge, taking almost five minutes (4.5) to completely refill.
Tools:
Anton possesses various tools used in his trade to repair, amplify, and run diagnostics on various things. Wrenches, Arc Welders, and scanners are some examples.
Plasma Cutter:
Appearance: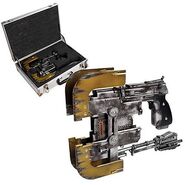 The Plasma Cutter is a highly dangerous handheld mining tool that fires a linear beam of plasma energy, easily able to slice off a limb in one shot. The beam travels almost as fast as a bullet, and the protrusions are sharp enough to lacerate when swung with enough force (melee damage). It's Anton's primary weapon.
Ship:
Ship Name: Engineering and Exploration Light Combat Cruiser model 0.8 | Ship Nickname: Beta
Ship Features/Abilities:
It goes fast. It was custom-built for him by the Federation. It's equipped with a hyper-drive to get him where he needs to go, although Anton tries not to use it if he doesn't have to, because it makes him feel uneasy. It has two frontally-mounted rapid-fire laser cannons, supplemented by an EMP turret that pops out from the underside of the ship, manned by Rocky from the back seat, which can disable shields and stop a ship in it's tracks temporarily. It has basic shielding, not the best, but not the worst either. Not that it needs good shielding with it's speed, though. It also has auto-repair functions, along with a recharge station for the duo's equipment and weapons.
Looks:
Home Planet:
A colonized dwarf planet (kinda like Pluto, it's just barely too small to be considered a full planet) near the border of Rythos, known as Norion. It's a suprisingly lush, green, watery planet. Because of it's strategic location, it's a high-value position for the Universal Federation Marines, well-manned and protected. This, in turn, has led to both questioningly legal trade with and relative safety from the pirates not very far away...
Current Location:
Norion.
8 (lavulman). Name: Rocky | Age: Unknown | Species: Robot | Faction: Federation
, though he ultimately fights for Anton
| Occupation: Anton's protector
Appearance:
Stats:
Experience: 8
Loyalty: 10
Piloting: 7
Intelligence: 3
Sanity: 10
Traits:
Strong
Caring
(Sometimes to the extent of being overprotective)
Selfless
Somewhat unintelligent
Skills/Abilities:
Strength:
He is extremely, well, strong.
(If this actually had a strength stat, it would be ELEVEN.)
Boosters:
He has rocket boosters contained in his feet, he uses these for zero gravity movement and flight on the surface.
Shielding:
Rocky has incredibly powerful defensive shielding. Through manners unknown, this also shields him from EMP fields.
Missiles:
Rocky, currently unknown to him and everyone else, has a variety of missiles that are produced within his frame, ready to fire. Their supply recharges automatically, but he can't fire too many at once.
???
:
Rocky's origins are unknown. What is known, however, is that he's not your average robot. He has a much greater degree of humanity than most robots. In fact, he is not bound by the laws of robotics; his care for Anton is reserved for him and him alone, and he will do anything necessary to protect him.
Home Planet: Unknown.
Current Location: Norion. By Anton's side.
9 (SpartanDoesAcid).
Name:
Ilari Yengvik |
Age:
35 |
Species:
Human |
Faction:
Jarmern Police Force |
Occupation:
Detective
Stats:
-Experience 7
-Loyalty 8
-Piloting skills 4
-Intelligence 8
-Sanity 9
Skills/Abilities:
-Advanced Deduction Abilities.
-Likable Personality.
-Persuasive.
-Athletic, lot's of stamina.
Traits:
-Quake Addiction
-Overindulgence
-Curious
-Fond of Older Human Cultures
Looks:
Like Norman Jayden but with a thinner face. He also has a Swedish/Scottish accent. Sort of like this guy, only his voice is deeper
Bio:
Ilari was born in Lerkain from a family of two lowlifes who could barely afford the home they were living in, as they spent most of their income on drugs. At the age of two both of his parents were arrested and sent to prison for getting into a fight with a fireman on the job putting out the fire that they caused. He was sent to an orphanage where he was treated kindly by the staff. When he got older they told him that his parents died in a spaceship crash, so they could reveal the truth when he was old enough to handle it. He made average grades in school, he passed all of his classes with average grades, but had the best grades in his class on history, which he took great interest in. He found himself interested in police officers in particular, because they had the least powerful police force in Jarmain, they were well trained, and had to work hardest because of their limited numbers. The fact that they still kept every street safe made him admire their job the most.
He spent most of his childhood researching the databases for things relating to the skills necessary for being an officer on Lerkain, or he spent it looking farther back into Human history. He had many friends though, and kept some for as long as he was in school. When he left school, he got a job at the police force, as he was one of the few children to keep a childhood dream relevant to adulthood. As he maintained his many friendships into adulthood, he took fondness into parties, and often got drunk and indulged in bad habits. When he was sober he always kept his job in mind but when he was drunk he often did things he would regret later, like getting addicted to Quake. Even with his late night lifestyle he still excelled at his job, often even enforcing other cities when he wasn't busy in Lerkain. Sometimes even going to Shoddytown, looking for crimes he could solve.
Ship Name:
Private Orbital Police Shuttle |
Ship Nickname:
Frost
Ship Features/Abilities:
-Incapable of Interstellar travel.
-4 Hour Oxygen Supply.
-Two Seats.
-One prisoner transport compartment.
Current Location:
Galaxy: Jorlaniana
Solar System: Jarlain
Planet: Jarmern
City: Shoddytown
10 (Enyorym).
Name:
Strauss Black |
Gender:
Male |
Age:
28 |
Species:
Human |
Faction:
Self Employed |
Occupation:
Jobless
(traveler, graffiti/street artist)
Stats:
-Experience: 7
-Loyalty: 7
-Piloting skills: 2
-Intelligence: 7
-Sanity: 8
Skills/Abilities:
-Stealth
-Escaping
-Running/Parkour
-Stealing
-Hand-to-hand combat
Traits:
-Deceiving
-Sly
-Playful
-Distrustful/Leery
-Curious
Looks:
Masked (for when he doesn't want his identity discovered):
Unmasked (His actual appearance):
Expressions:
-Grins a lot
-Polite gestures and posture
-Stops grinning when concentrating on something
Short Bio:
*past*
Not much is known about Strauss, as he knows little about himself. He never knew his parents, or where he came from. He had an eye for art, and was particularly skilled in stealth, so he would steal what he needed to survive. He hated when rules got in his way, and followed rules when he could, but broke them when they would otherwise stop him from what he was trying to accomplish. One day, he met a strange little creature... It appeared to be a raccoon, which was rare where he was, but it stood on it's hind legs, and spoke English, and was as intelligent as a human (a SMART human, lol)... They quickly became good friends, and were traveling together ever since. Strauss found that this raccoon (who's name was Alex) was the only person he could actually trust, as all his other old friends had betrayed him.
*present*
Strauss had just arived at Shoddytown. Not wanting another law to get in their way, Strauss and Alex snuck into the town. This place was almost a safe haven for them, as the police would no longer be trying to arrest them.
*soon to happen*
Though Strauss didn't know it, a strange humanoid species was about to land in Shoddytown, to abduct Strauss for reasons unknown...
Home Planet:
*Unknown*
Current Location:
Galaxy: Jorlaniana
Solar System: Jarlain
Planet: Jarmern
City: Shoddytown
11 (CNSoup).
Name:
Anurin Palengar |
Age:
34 |
Gender:
Male |
Species:
Human |
Faction:
None/Self-Employed |
Occupation:
Historical-Fiction Writer
Stats:
-Experience: 6
-Loyalty: 7
-Piloting Skills: 9
-Intelligence: 10
-Sanity: 4
Skills/Abilities:
- Quick reflexes
- Some knowledge of scientific ideas.
- Ship-to-Ship melee
- Writing
(obviously)
- Strategy
Traits:
- Creative
- Not mentally unstable, but not quite... right.
- Intelligent
- Some sort of humor.
- Quiet
Looks:
6 feet 2 inches tall. Curly brown hair, extremely pale. Wears plain shirts, mostly green, and blue jeans. Always has a pen on him, although paper is a rare commodity, and all writing is on computers.
Short Bio:
Anurin was born in the city of Temnissa, on the planet Tiersa, where he enjoyed a wonderfully impoverished childhood. When he was twelve, his father died while attempting to stop robbers from breaking into their small, one room apartment. At the age of fifteen, Anurin managed to enter one of the few academies in the city, and quickly excelled in all of his classes. Eventually, he managed to secure a training with NASA, in the America System, and he and his mother moved to Earth II. They lived in New Washington for a time, while Anurin went through pilot training. During this time, Anurin also became a creative writer, using his access to NASA's historical records from Earth I to write Historical Fiction. At the age of 30, he was finally deemed ready to graduate, and become a pilot. However, he involved himself only in orbital missions on Earth II, to remain near his mother. When he was 32, she passed away, and, after using a large portion of his finances to give her the burial she deserved, he set out to obtain his own ship. NASA, after learning that he intended to travel the galaxy, not perform missions, refused outright to help him obtain one. Anurin spent the next year writing for the New Washington Times, saving up for a ship, and eventually made a deal with a seller in New Detroit. So we find the protagonist now, on a slow, low orbit space-bus to New Detroit, where his journey will begin.
Ship:
Ship's Name:
Rigg Series 800
Ship's Nickname:
Ram
Ship Features/Abilities
:
- Highly capable computer
(think less traitorous, less smart HAL)
- Often converses with Anurin, including a lot of artificial humor
- Cloaking Device (prototype, often malfunctions)
- Solar power abilities
-Better than average shields
Ship's Looks:
200 feet long, 20 feet wide, and 8 feet tall (at its highest). It has a large cockpit, one bedroom
(really only a bed)
, as well as a kitchen, table for a dinning area, a bathroom (toilet, sink, and barely functioning shower), and a medium sized cargo hold. Fully capable of interstellar travel. Anurin has just recently purchased it, but has taken it for some test drives.
Home Planet:
Tiersa
Current Location:
Malenia Galaxy, America System, Earth II, New Detroit
12 (Brz99). Name: Daniel Hawke | Age: 31 | Gender: Male | Species: Human | Faction: USF | Occupation: Test Pilot
Stats:
-Experience 7
-Loyalty 6
-Piloting skills 7
-Intelligence 8
-Sanity 5
Skills/Abilities:
-Engineering
-Accurate
-Fast
-Repair & Modification
Traits:
-Calm
-Quick
-Smart
-Stubborn
-Sarcastic
Looks:
5 ft, 3 in. tall. Daniel has jet-black hair, and matching eyes. He has a scar running down his left forearm, but tries to keep it covered. Although he is a member of the USF, he doesn't wear a uniform all of the time, just when he needs to. His usual attire consists of gray pants, with a gray shirt and a dark jacket. Daniel also wears his antique goggles and a silver pocket watch.
Short Bio:
Daniel was the son of a doctor and a politician. Born on Earth II in the city of New Washington, he often accompanied his cousins on trips to the market place, where Daniel learned the fine art of haggling negotiation. As he grew, he moved away from his parents' occupations and was instead interested in engineering. His parents, although somewhat disappointed that their son would not be carrying on the family tradition, supported him anyway. Daniel joined the USF at the age of 28, under the occupation "Test Pilot". He spent 2 years flying spacecraft that nobody else could, until finally, he accepted an offer to take command of an experimental craft for 4 years, named the USF Dauntless.
Ship Name: Dauntless class - Experimental Quantum Slipstream vessel | Ship Nickname: USF Dauntless
Ship Features/Abilities:
-Cloaking device
(Better than average.)
-Experimental Quantum Slipstream Drive
(Diverts most of the power from weapons, cloak, and other non-essential systems, to the engine. Of course there are also normal lightspeed engines.)
-Replicator
Looks:

The Dauntless is an entirely new hull design, made specifically to streamline it during slipstream travel. The ship is built so that power can be diverted to the engines in a heartbeat. Unfortunately, this has the side effect of draining shields, weapons, and other non-essential systems. Because of this, there is minimal weaponry on the ship. To make up for this, the researchers have installed a basic cloaking device. The Dauntless is also equipped with
(food/other)
replicators.
(It's smaller than it looks. It is a one-man ship after all.)
Home Planet:
-Earth II
Current Location:
-New Washington
13 (catlover6596). Name: Ensomble Hareka | Age: 25-35 | Gender Male | Species: Human | Faction: Minmatar Republic | Occupation: Capsuleer
Stats:
-Experience 8
-Loyalty 6
-Piloting skills 9
-Intelligence 8
-Sanity 7
Skills/Abilities:
-Space Flight Combat
-Can learn any skill over time through Skill Books
(You do realise this isn't a game?)
-Asteroid mining
-Repairing
Traits:
-Straightforewards
-Smart
-Curious
-Bored
-Brave
Looks:
He wears a tan-brownish jacket, sunglasses, jeans, brown boots, black gloves, a black T-shirt, and he has black hair.
Short Bio:
Ensomble Hareka was cloned as a grade Alpha clone, and was given a basic rookie ship at Pator Tech School: Moon III. He worked his way to get a Rifter, the fastest frigate in the minmatar fleet. Since then, he has helped guard his faction's mining operations.
Ship:
Rifter
Ship Name:
Rifter |
Ship Nickname:
Aero II
Ship Features/Abilities:
Nova Missiles, 2 Mk10 Prototype afterburners, Sheild Booster.
Looks:
Home Planet:
Pator Tech School: Moon III
Current Location:
Jarmern
14 (Waskomsause). Name: Waskom Frost | Age: 21 | Gender Male | Species: Ferite | Faction: Hired Gun | Occupation: Researcher and hired gun, works for self.
Stats:
-Experience 7
-Loyalty 8
-Piloting skills 6
-Intelligence 6
-Sanity 7
Skills/Abilities:
-Armed combat with laser smallarms
-Space flight combat
-Repairing
-Bounty Hunting
-Tracking (Able to smell his foes, then track them down.)
Traits:
-Courageous
(Will not let people be harmed when he can stop it)
-Enduring
(Able to go long amounts of time without much sleep, or food.)
-Trusting
(Trusts people to fast, and tends to trust people even if they are shady)
-Kind
(Tends to help others more then himself)
-Loving
(Holds love as the meaning of life, not quick to allow people to go on hating one another)
Looks:
He is a large fox anthro, his fur is nothing but a dark blue... a common colour on his planet for some reason, he has a canine face, ears, tail, and semi digitigrade legs, meaning that his ankles beck backwards at a slightly higher point.
Short Bio:
He used to work for a mining company, until he was sick of making only a small amount of money, and joined a fleet of research ships. Not long after that, he meet river, only the 4th of his species he had seen off his plnnet, they soon fell in love, and he married her aboard the large ship.
After that, about a year after that is... he and river left, the fleet was being taken apart due to the company going under, they left, aboard the only ship they could buy... a small 5 man runner.
Ship:
Ship Name: XM-5-Single crew | Ship Nickname: Rusty
Ship Features/Abilities:
-Flak guns
(AKA, buller slangers... fires from an air feed gun, allowing the bullets to fire in space... although ammo is hard to find...)
-Able to fly over long trips with little fuel
(AKA half a tank means from the sun to say... 5 times farther then pluto, will change if to much.)
-Fast top speed
-Emergency shield
-Cloaking device
Looks: A small tube like ship... kinda like a floating tin can... rust on the small wings, and a large amount of junk on the sides to hold it together...
Home Planet:
Fasten
(From the ferite word fargand, meaning fast spinning.)
Current Location:
N/A
15 (Waskomsause). Name: River Frost | Age: 19 | Gender female | Species: Ferite | Faction: Hired Gun | Occupation: Researcher and hired gun, works for self.
Stats:
-Experience 8
-Loyalty 6
-Piloting skills 9
-Intelligence 9
-Sanity 10
Skills/Abilities:
-Armed combat with laser smallarms
-Space flight combat
-Repairing
-Research
-Tracking
(Able to smell her* foes, then track them down.)
Traits:
-Smart
-Courageous
-Kind
(Tends to help others more then herself)
-Enduring
(Able to go long amounts of time without much sleep, or food.)
-Loving
(Holds love as the meaning of life, not quick to allow people to go on hating one another.)
Looks:
She is a large fox anthro, her fur is nothing but a pure white... a rare colour on her plannet for some reason, she has a canine face, ears, tail, and semi digitigrade legs, meaning that her ankles beck backwards at a slightly higher point.
Short Bio:
She workd for the same campany waskom did, only she was a researcher, and not a guard, soon she meet waskom, the only one of her species she had seen until then... Her life before was a simple one aboard a ship as the "child" of a captain, a women who had found her alone in a hut as a baby, and taken care of her as her own. Now she works with waskom aboard the small ship they use, hoping to find a way to get a new ship at least...
Ship:
Ship Name: XM-5-Single crew | Ship Nickname: Rusty
Ship Features/Abilities:
-Flak guns
(AKA, buller slangers... firs from an air feed gun, allowing the bullets to fire in space... although ammo is hard to find...)
-Able to fly over long trips with little fuel
(AKA half a tank means from the sun to say... 5 times farther then pluto, will change if to much.)
-Fast top speed
-Emergency shield
-Cloaking device
Looks: A small tube like ship... kinda like a floating tin can... rust on the small wings, and a large amount of junk on the sides to hold it together...
Home Planet:
Fasten
(From the ferite word fargand, meaning fast spinning.)
Current Location:
N/A
16 (KaBling). Name: Huaz Konl | Age: 21 | Gender: Male | Species: Cyborg
(Human with robotic eye)
| Faction: Space Pirate | Occupation: Space Pirate
(Isn't exactly that unlawful)
, occasional informant and helper of the police force.
Stats:
-Experience 7
-Loyalty 8
-Piloting skills 7
-Intelligence 9
-Sanity 8
Skills/Abilities:
-Resourceful
(Salvaging, finding stuff, uses anything, etc)
-Very good debater
(Barter - Make prices lower, persuade people to not kill you, etc.)
-Very good at repairing
-Very good aim
(Very good at using weapons)
-Good leader
Traits:
-Brave
-Smart
-Sneaky
-Easily bored
-Curious
Looks:
Tall, slightly thin, blue eyes, black hair, tanned skin, clean face, blue-grey shirt, dark green trousers, 2 brown and worn-out bags (1 pouch, 1 regular sized bag), large scar on hand, robotic eye (not creepy looking).
Short Bio:
Born on a pirate planet, he find it difficult to stay away from trouble. Thankfully, he went to very good schools due to his intellect, so his life wasn't that bad.
At the age of 12, he learnt how to pilot a ship. At the age of 15, he was arrested for raiding a small cargo ship, but his charges were dropped as the cargo ship carried illegal goods and the police thought that he was 'stopping' them. At the age of 17, he bought his own ship, and named it Sasha.
As a pirate, he's more lawful than others. He doesn't smuggle drugs, kill many people, etc. What he does is, not only raiding ships and towns for goods, but occasionally works for the police forces of any world.
He currently is in an asteroid belt and has a crew of 4:
-Guvslav Luog (Gunner and Labourer)
-Filmore Drakes (Medic and Cook)
-Brion Smith (Mechanic and Technician)
-Lucas Ques (Pilot and Scout)
Ship:
Ship Name: Omega Class-A Crozian Recon-Fighter Ship
(Vixos)
| Ship Nickname: Sasha
Ship Features/Abilities:
-Booster engine
-Tractor beam
-Communications dish
-Crane
(Loading stuff, grabbing people, etc.)
-Anti-projectile turret
(Destroys missiles, lasers. Not bullets, EMP's, stuff like that)
Looks:
(Albeit larger)
Home Planet:
Braxus IX
Breegus Port
Current Location:
Some unknown asteroid belt
17. (Ecthelion_II). Name: Sarkt'vek Akaru | Age: 21 | Gender Male | Species: Morbag | Faction: None | Occupation: None; training for astrophyisics
Stats:
-Experience: 5
-Loyalty: 6
-Piloting skills: 5
-Intelligence: 10
-Sanity: 6
Skills/Abilities:
-Space combat
-Engineering
-Superb at math
Traits:
-Arrogant
-Brave
-Curious
-Defiant
-Easily annoyed
Looks:
Pure black, metallic skin, almost with the appearance of obsidian. A full face, large eyes, and wide nose. Gold-red shaggy hair, gold-red eyes, and a faint gold goatee. About 6'3", and 190 lb. Muscular arms and broad shoulders. Wearing a blank, black shirt with gold trim and nondescript black pants with gold trim. Large black shoes and a small gold, red, and black badge on the right side of the chest (opposite of heart).
Short Bio:
Born to the Morbag Supercommander, Eskartus Akaru. Was six years old when his mother died in a ship accident. Extremely successful in mathematics, and has always was top of his school. He is training for a job in astrophysics, and has been very successful. He was always an outsider in his school; he avoided other students and preferred to be ignored. At the age of 16 he took an interplanetary education course and interacted with the other species well.
Ship:
Ship Name: iS7 Rect'sar XE | Ship Nickname: None
Ship Features/Abilities:
-Sensor distortion field
-Emergency Shield
-Simple cloaking resonance field
Looks:
Simple, small, black. Uninteresting.
Home Planet:
Morbar, home of the Morbags in the system Ukveltar. One moon, Rorka. Twin suns, and two neighboring uninhabitable planets. Part of the Fifth Alliance, an alliance of races between the Morbags, Aarkio Sonians, Relàns, and the Wü. The ancient history of the predecessors can be found here:
https://docs.google....1AgtR3muug/edit
because I did not feel like putting it on this post.
Current Location:
Morbar
17 (Strauss). Name: Ronin Li | Age: 18 | Gender: Male | Species: Human | Faction: Factionless | Occupation: Jobless
(Framed as an outlaw)
Stats:
-Experience 7
-Loyalty 10
-Piloting skills 0
-Intelligence 8
-Sanity 6
Skills/Abilities:
-Martial Arts
-Knife and Sword Fighting
-Medical Skills
-Meditation
(When resting, his wounds heal quickly)
-Kitsune Spirit
(Can call upon his spirit animal, a fox, to aid him in battle. Ronin usually ends up unconscious when the battle ends.)
Traits:
-Honest
-Sly
-Blunt
-Calm
-Shady/Suspicious
Looks: Imagine the human guy on the right in this picture. Except less dead.
http://www.wizards.c...670_pic2_en.jpg
His face is usually covered by the shade of the hat, or by an old wooden mask with a single painted eye in the center which takes up most of the mask.
Short Bio:
Ronin lived a very hard life, and it quickly got worse... Much, much worse.
The planet he lived on, which was unheard of by most intelligent species in the universe (somehow unknown to Ferrites, the humans lived on a very small planet named Kamigawa in the Hycarryier system), was a lot like traditional Japan in the way. They had close to no technology, but what they lacked for technology they made up for with spiritual and arcane arts. Most of the humans on Kamigawa had some sort of connection to their "spirit animal," the animal which their spirit took the form of. This spirit animal could help them in multiple ways, giving traits and abilities. Ronin was a different case. No one could identify his spirit animal... Not he, not even the Priests of Kamigawa. It was soon discovered that he didn't have one. Instantly, he was looked down upon.
Ronin lived a hard enough life as it was. His older brother died after falling off a cliff, his younger brother drowned, and his older sister died of sickness... All of his siblings dead, in less than a week. Ronin was grief stricken. To make it worse, his parents, though loving, were dirt poor. They could barely get enough food to survive. Then... One night, everything changed, and got drastically worse. As he was sleeping, he was jolted awake by the sound of screaming. Grabbing the sword hanging on his wall, he ran to the other room, to find a man standing over the corpses of his parents. That's when Ronin's spirit animal came to him, in the form of a fox, a rather rare spirit form. Ronin stabbed the murderer through the heart.
The next day, Ronin woke up, and found out that he was wanted for "murder"... Apparently, it was thought that he killed both his parents and a "guest," a terrible and unforgivable crime on Kamigawa. Ronin said what actually happened, but no one believed him, and it was decided he would be exiled, supposedly a fate worse than death. They put him in a bubble of something, supposedly aura, keeping Ronin in a sort of stasis, and launched him from the planet, possibly to be discovered by a wandering spaceship...
Home Planet:
-Kamigawa Planet
-Hycarryier System
Current Location
-SPAAAAAAAAAAAAACE!
18 (Evanist). Name: Dylian Feralador | Age: 23 | Gender Male | Specie: Human/Ferite | Faction: Self Employed | Occupation: Combat medic for hire/adventurer
Stats:
-Experience: 7
-Loyalty: 6
-Piloting skills: 7.5
-Intelligence: 9
-Sanity: 8
Skills/Abilities:
-Assault rifle specialist
-Healing and medicine
-Ship piloting
-Computer specialist (include hacking)
-Extrasensory senses (Hear and feel his environment better)
Traits:
-Logical/smart
-Caring
-Friendly
-Cautious
-Unforgiving (If someone hurts his friend or him, he will seek revenge or ignore the person completely in his need of help)
Looks:
Like the ferrite, he has a fox anthro look, except for his case he has a human face except for his eyes, has fox ears and tail and has normal human legs. He also has a silver color fur collar. His eyes iris are light brown.
Good Sized Bio:
Dylian was born on Tiernia from a Ferite father and a human mother. Both of them were merchants, but they were not the type of merchant to do too much money. Because of this, they lived in Temnissia with enough money to survive.
From a youth age Dylian had a passion for logic, and learning about what was around him. He worked a lot in computer sciences with how to make a machine work differently. Even if this did get him into trouble a bit, it also made people slightly interested in what he was able to do. Another of his passion was to be able to help others. Because of this, he had learned basic first aid tricks, knowing that it might be useful for him later on.
Even if everything was good when he was youth… all this changed at the age of 17. Dylian and his parents were transporting a cargo of Tiersa oil from a big company near them. It was going to be their way to get out, trying to make enough money and get a home somewhere else. The Tiersa oil was well containing at least, so everything seemed fine… until they got boarded that is. Pirates… A rather large ship boarded theirs, and broke in. They took everything… And had taken Dylian and his parents as slaves…
The more time that past… the more he hated those barbarians… The more he wanted to just be able to kill them all…
5 months had past… It is then that he had his chance to escape. A other large pirate ship had boarded the one he was in. A large fight had come about, while Dylian was stuck hiding in the shadows. He then though that while all this chaos was happening… it was his time to escape. He started to search for his parents… only to see them… at a distance… dead… blood spill everywhere. The sight was horrifying. Dylian looked at them, and was filling in rage. He could not just kill all these pirates… it would be a suicide. He started to run in the shadows, towards the ships docks. He had to get out… he knew this.
Soon, he arrived at the ships. There was one pirate fighter ship left. He quickly entered it. He used his knowledge, and hacked into its main control system, making it lift off. Soon… he did out of there… into space… alone… not know what he could do…
Hours later… he arrived to what seem to be a combat ship, a rather large one… He was communicated to state his business. Dylian, still in emotions, cried out that he just escaped a large pirate fight, and that he just needed a place to stay. The ship captain thought a bit… and let Dylian dock his ship into theirs.
Dylian discovered that it was actually a pirate hunter ship… A gang of mercenaries hired by merchants to protect their goods. After explaining his story to the captain, the captain thought a bit… and asked him what his specialties were if he had any.
He was recruited into the ship as a combat medic, helping out the crew with injuries that could happen while in fights against the pirates. The pay was rather good, and he was able to survive using his knowledge and piloting ability's to save some of the crew members lives.
Years past… Dylian had made enough money to survive for a while. He had decided that it would be best to try to find something else to do… and try to live a better life. The captain was a bit sad for him about leaving, and told him that he was always welcome if he wanted to come back. Dylian smiled at him, and told him that he wanted to see the universe more, and see what was out there. It was then that he started to be an adventurer, passing by many places and helping out the police and such against crime.
Things were rather calm these days. He did not know where else to go… He still had a lot of supplies in his ship, so he thought he could just continue on.
Ship:
Ship Name: Shadow-Flight-X6
Ship Features/Abilities:
-Mining drill
-Easy maneuverability
-Emergency shield
-Hyper drive
-EMP missiles.
(If too much... will reduce
Looks:
Home Planet:
Tierna
Current Location:
(Well… going see where to go now)
19 (Spyro). Name: Lord Zemund Quickfeather | Age: 34 | Gender Male | Species: Great Horned Owl | Faction: None| Occupation: Lord.
Stats:
-Experience (How experienced is your character?)8
-Loyalty (How loyal is your character, and how long would such a loyalty last?)10
-Piloting skills (How experienced is your character in flying starships?) 0
-Intelligence (How well can your character apply knowledge and skills?)8
-Sanity (How mentally stable is your character?)10


Skills/Abilities:
-Flight.
-Leadership.
-Swordsmanship/Macemanship


Traits:
-Giving.
-Courteous.
-Tactician.
-Stubborn


Looks:
ERROR 404!!!!

Short Bio:
Lord Izemund Quickfeather. Lord of the Western Thick. This planet is mainly inhabited by owls, we are all sentient, and there are, of course, predators and pray to us... blasted raccons... Well, I am a lord under his Majesty King Krital Sevehorn. And, as usual, I am just sitting around on my throne next to his, and the other twently Owl Lords of our Kingdom, in the city of Fastwind. I have no family, and few friends, I handle mostly military actions.

Home Planet:
The forest-heavy planet of Elvyria,
In the Hycarryier Start System
In the Galexy of Maleina
(Elvyria has many, many cities, Skeuis, being one of the capitols)

Current Location:
The city of Skeuis, in the Western Kingdom
20 (Kyrugo). Name: Kyrugo | Age: 16 | Gender N/A | Species: robot | Faction: None, at the moment | Occupation: also none, but was a guard at a very secret facility once. . .
Stats:
-Experience 9, which should be most things, excluding social interaction
-Loyalty 10, he was designed to serve
-Piloting skills 10
-Intelligence 8
-Sanity 7, being alone for a long while nearly left him mute, and a bit on edge
Skills/Abilities:
Doesn't need to breathe, (doesn't have lungs)
Master swordsman
Doesn't need to eat (again, no organs)
weak to electrical shock.
Very Heavy, being made of metal
Traits:
Loyal
Mute (it malfunctioned from disuse, but can be fixed)
shys from social interaction
prone to malfunction, caused from callous disrepair
(i couldn't think of another, you wanna give me one?)
Looks: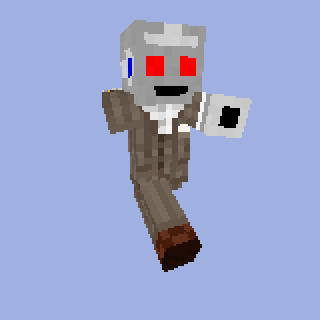 Short Bio:
Originally constructed as a perfect copy of Man, except with some obvious imrovements. After a catastophic accident, he was forced to leave, and spent time flying in his ship, which eventually ran out of fuel. after years spent drifting in space, Kyrugo landed on a planet with no sentient life, and no way of contacting civilization until civilization came calling for him. He began the silent preparation of his long, lonely sentence.
Ship: One man, no life support, very fast, small forward-facing weapons
Ship Name: 4307
Ship Features/Abilities:
Very high speeds
No life support, leaving more room for speed
very agile
no shields, for more speed.
Looks:
imagine if Aperture Science made a space ship, now change the blue/orange to a deep purple. there you go, you've got my space ship!
Home Planet:
Constructed on a space station with no particuler orbit
Current Location:
on a lonely planet, somewhere on a beach coast living in a small shack. a large nearby crater contains the remains of his ship
Please bare with me. This is a WIP, and will take time to complete! If you have any ideas for a Galaxy, or Solar System, or even an asteroid! Please, let me know! I will accept most offers!!
Another thing I need from you, is a name! I need a name for the RP, because Space RP doesn't sound very interesting... Any ideas?
[Admins]
OP: Teknonick
[Awesomely Me!]
Head Admin: Tarantulakid96
[Awesome Maps!]
Mod: Shedinja
[Awesome Friend!]
Mod: Waskom
[Awesome Reviver!]
[Disclaimer]
Some information is taken from books, and other locations from around the internet. I do not claim I ca,e up with the laws of robots, but I like them enough to put them here! Other information is fictional, and/or based on real life facts..
Some information may, or may not, be correct. Please correct me on any mistakes I make...
[Credits]
Maps:

!!! WOOH! Thank him! My map is still up there of one of the planets, but it'll be replaced, REAL SOON!

Galaxies/Systems/Planets:
I can't tell you who made these, everyone makes them!!!

Other:
I can't fit everyone on the Credits, mainly because there are so many people who help! If I missed you, please let me know!

[Shame list of the Shamed] (Banned)

Causes to many issues with RPs, with the use of Power, and Meta Gaming... Also unlawful use of the Report Button.

He is double banned........ DOUBLE DOUBLE!
That means he was Banned, during his Ban.

"Jesus Christ now I realize how messed up I've made my characters....." -booksmusicanime, after writing a "Thought Experiment" post.

"Code Lyoko was such a badass show." - Morgan Elliott from Twitter, after agreeing with me that they should add Odd's hair into TUG!