guygombaa
The Meaning of Life, the Universe, and Everything.
Join Date:

5/23/2011

Posts:

81

Location:

ARCADIA

Minecraft:

guygombaa

Xbox:

Xbox is lame

PSN:

guygombaa

Member Details
Hundreds of years ago, close to the heart of every land there lay a gleaming tower of white that soared high above the clouds. When the denizens of this tower, the Phari, custodians of the light, were called to arms, the light from the top of the tower could be seen across the world.
Fifteen years ago, the ancient lord Shadowscythe rose from his tomb to wreak havoc. Though he was put to rest once again, his army demolished the largest of the white towers, bringing it to ruins and killing thousands in the surrounding areas. Those who remained of the Phari fled or were killed by rioters. The remaining towers eventually followed.
Only four Phari remained.
Today, the world slowly burns to ash, the demon lord Marchosias leads his armies across the land on a mad quest of destruction. Now, gathered at a bar, the Phari return to their homeland, in the Elvish isles, but they seek to swell their ranks again.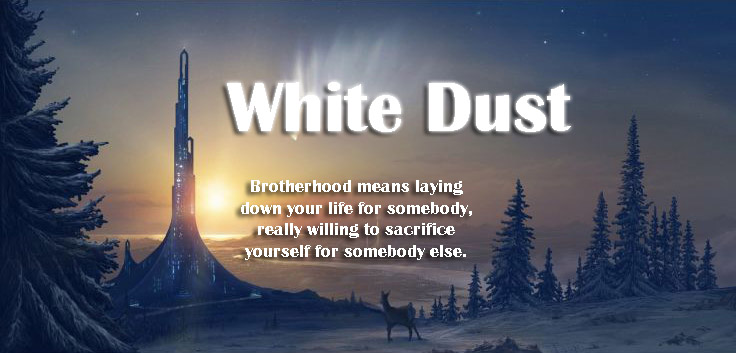 If your character is accepted please make a page for them on the Kerectus Universal Wiki.
THE SETTING
This RP is set in the Elvish Isles of Arelia. Kerectus is a disc shaped planet carried on the back of a giant space travelling, god-like wolf. The gods are also different, because Christianity and Judaism and what-not never really took on (though they still exist, but only barely!) It should also be noted that symbols like the cross are still recognised, and people still say 'Oh god!' The world is in a semi-futuristic setting. I.E You should consider it a modern world, but occasionally I might mention some sort of Sci-Fi tech, such as a laser rifle. Magic and sword & bows and stuff are generally considered more useful than guns, because what use are bullets against goddamn dragons? That was a rhetorical question. Dragon always beats gun, as does rock. In case I missed anything, check the totally disjointed Kerectus Universal Wiki (linked above)
RULES
Put 'Oak' in the notes section of your application.
PG-13 Romance. Story > Romance
No godmodding/powerplaying/etc.
Please include at least a few sentences in each post.
It is asked that your posts be coherent.
Character limit of 3. It is appreciated if you begin with only a single character.
Be excellent to each other.
Failure to ignore Rule 1 will result in denial.
All OOC chat must be confined to ((Parenthesis)).
You may be of any race you choose, within reason.
CloudJhi said: "And before I forget, avoid monster orgies that result in 1/2 vampire, 3/16th Germans, 1/17th Demon Lord Overspawn, 5/7th Nosferatu, 3/4th cups of flour, and 1/19th soul of the damned." So don't do that.
APPLICATION
PLEASE REMOVE ALL SECTIONS IN ((PARENTHESIS))
Name: | Age: | Gender: | Race: (You may be of any race you choose. A list of pre-created races may be found on the wiki)
Appearance: (Pictures preferred)
Powers: (Can be virtually anything from Magic to flight)
Bio: (A rundown of your life leading up to this point. Must include at least 2 paragraphs)
Inventory: (DO NOT INCLUDE TRIVIAL ITEMS SUCH AS CLOTHING OR AMMUNITION.)
Notes: (Extra information)
HOME
The Snake's Hand
With the white towers lying in ruin, the Phari have used what little funds they have to buy out the upper floor of the Snake's Hand tavern, making it their base of operations for now. Located east of Lartharieel city, The Snake's Hand is central to the Elvish highlands.
The upper floor consists of four bunking rooms, each with several beds and generous storage, a study (used as a war room), and several empty rooms.
The lower floor consists of a bar.
"The best revenge is to be unlike him who performed the injury." - Marcus Aurelis