Crolen
Void Walker
Location:

The World That Never Was

Join Date:

4/2/2011

Posts:

2,169

Minecraft:

Crolen1

Member Details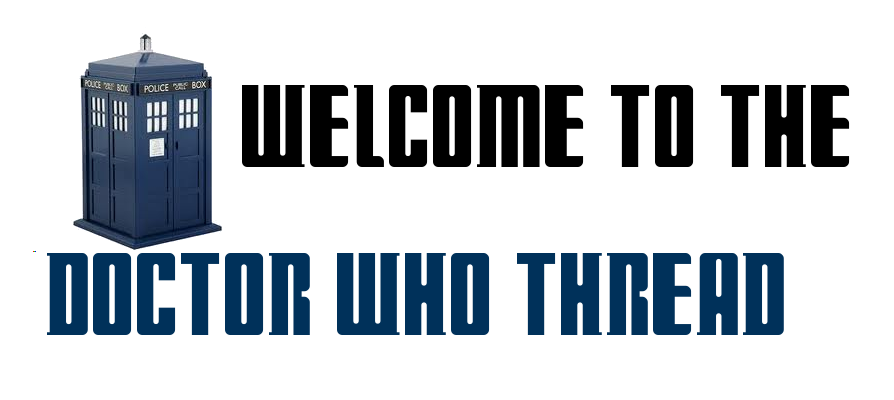 REVIVAL IS LIVE!
Sorry for recent inactivity, but I intend to fix that. There are some new things im adding too, so I hope whovians will enjoy this.
FEATURED DOCTOR WHO CHARACTER (provided by
The Doctor Who Wiki
)

The Doctor

"The Doctor" was the alias adopted by a renegade Time Lord from Gallifrey who journeyed through time and space with various companions in his obsolete, stolen, Type 40 TARDIS.
Though largely a believer in non-violent conflict resolution, he was also, on occasion, a great warrior. Indeed, some civilisations in the universe translated the word doctor as warrior, (DW: A Good Man Goes to War) whilst others saw him as a compassionate benefactor, worthy of their admiration and assistance. (DW: Last of the Time Lords, The Wedding of River Song)

He was, however, indisputably responsible for billions of deaths —many of which arose from his conclusion to the Last Great Time War. (DW: Dalek) He was virtually the only Time Lord survivor of that great conflict with the Daleks, largely because it was he alone who ended it by obliterating both races. (DW: The End of Time)

From the latter years of his first incarnation onward, he had a pronounced affinity for Earth and the human race. After departing Gallifrey, he voluntarily chose to spend time on the planet (DW: An Unearthly Child, BFA: Summer, The Haunting of Thomas Brewster) and even owned property in Kent. (DWM: Fellow Travellers, PDA: Verdigris, NA: Warlock, Warchild, The Dying Days, EDA: Mad Dogs and Englishmen and several others) Even before the destruction of Gallifrey, the Doctor spent much more time on Earth than on his own homeworld.
SPOILER ALERTS, MKAY?
FEATURE VIDEO
This thread is for the discussion of Doctor Who, and anything doctor who related.
Happy posting, Whovians!
Last edited by
Crolen
: Oct 27, 2011