TheMinecrafterNamedLuigi

Newly Spawned
Location:

US

Join Date:

9/6/2017

Posts:

2

Location:

The US

Minecraft:

N/A

Xbox:

Adam Reneau

PSN:

N/A

Nintendo:

N/A

Member Details
I would like some help building a GameCube controller that looks like this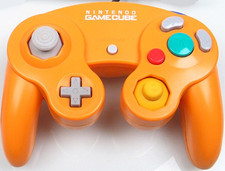 in MC:PE when i get the game. If you could help me, I would really appreciate it!
Also, I will post more in the future, and this is my first post. I'll make more post's to ask for help building more stuff. Thank you for your help guys!
If I am lonely in the near future and I am reading Harry Potter, and my parents say "After all this time?" I will say "Always"