zadro0
Tree Puncher
Join Date:

11/9/2019

Posts:

96

Minecraft:

zadro0 / znygames

PMC:

zadro0 / znygames

Member Details
BLACK CLOVER 🍀
Texturepack for Minecraft WINDOWS, ANDROID and IOS

🍀🍀🍀🍀🍀🍀🍀🍀🍀
⬇ ANDROID, IOS TRAILER ⬇
🍀🍀🍀
⬇ WINDOWS TRAILER ⬇
🍀🍀🍀🍀🍀🍀🍀🍀🍀
BLACK CLOVER 🍀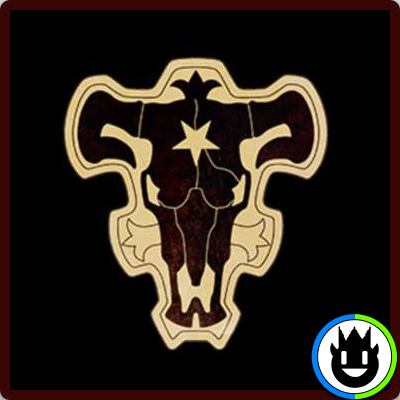 Hello,
the next anime-themed gui texturepack is called Black Clover.
There´s a new hotbar, an experiencebar and more.
The background and buttons on the Startscreen have been updated, but that´s not all.
More information is provided below.
THX! -zadro0
🍀🍀🍀🍀🍀🍀🍀🍀🍀
✍️ANDROID, IOS EXAMPLE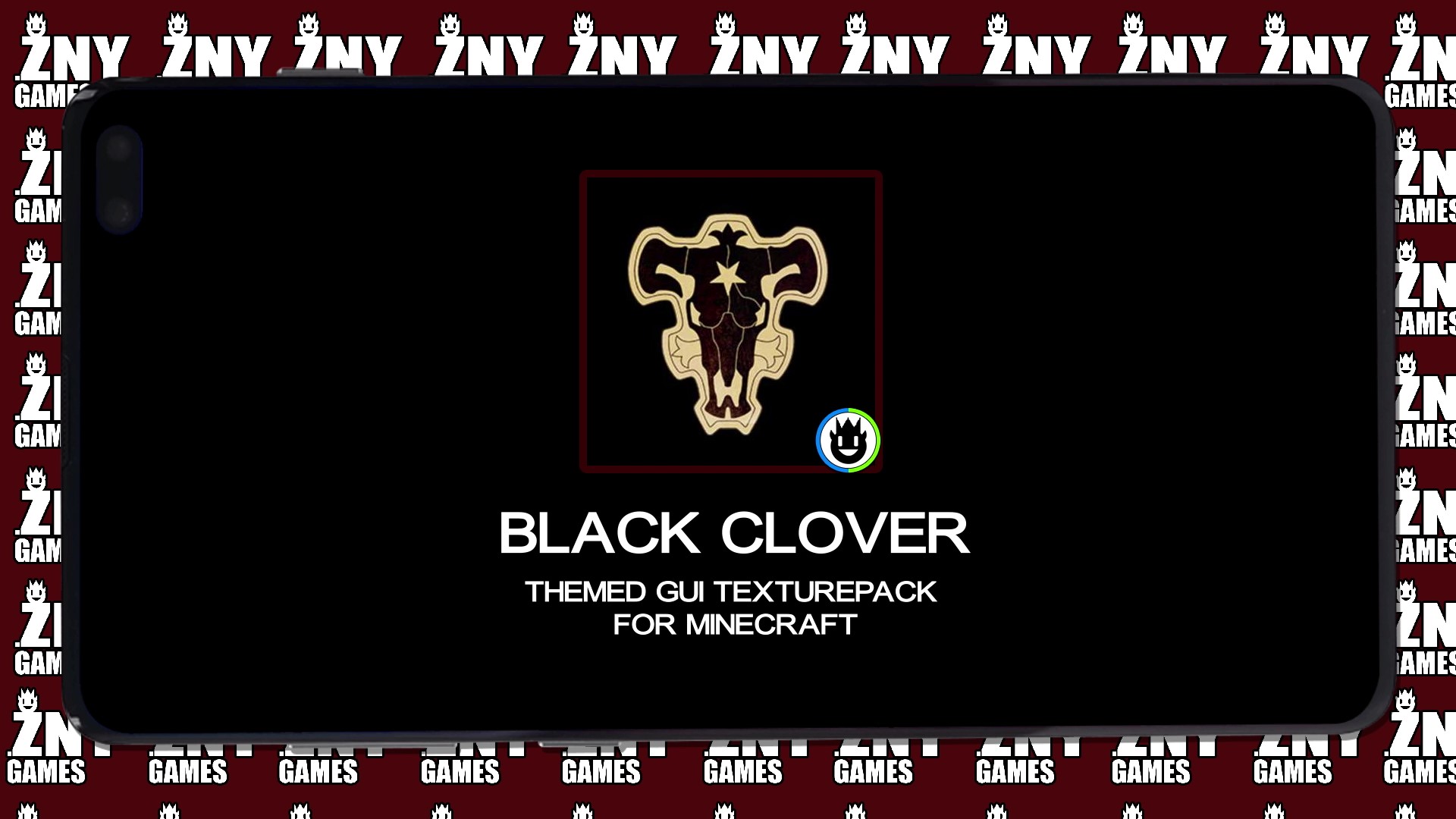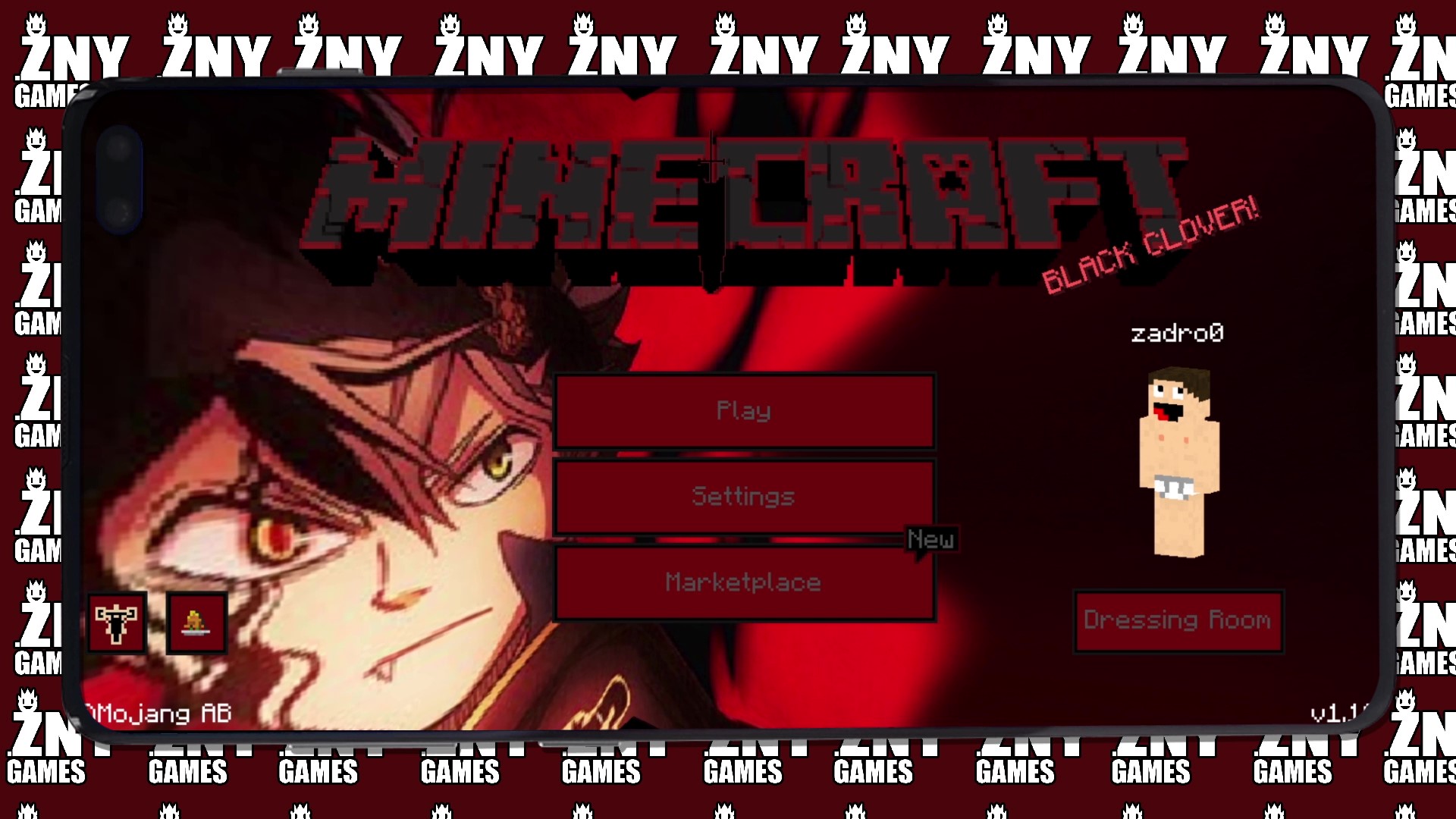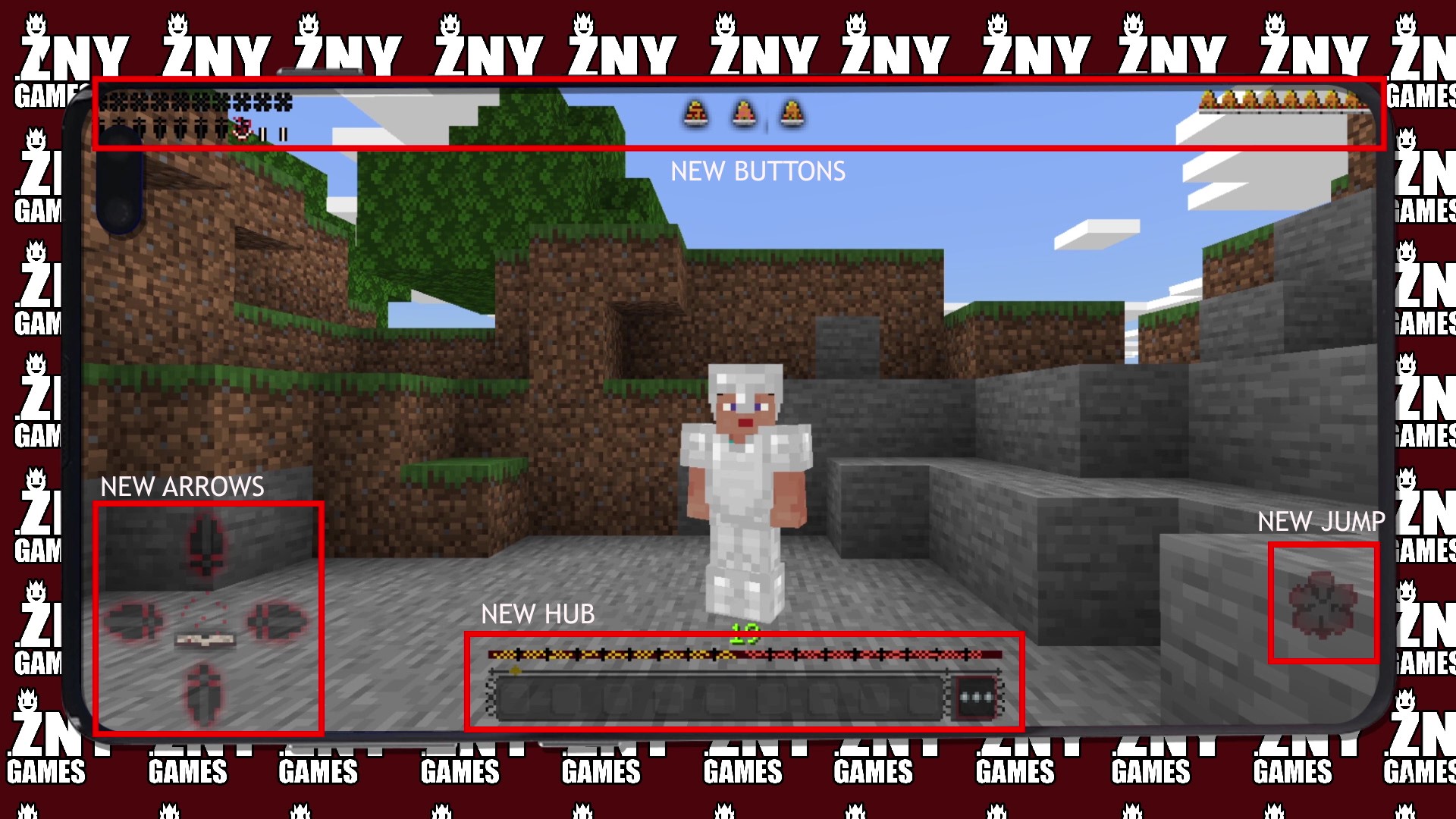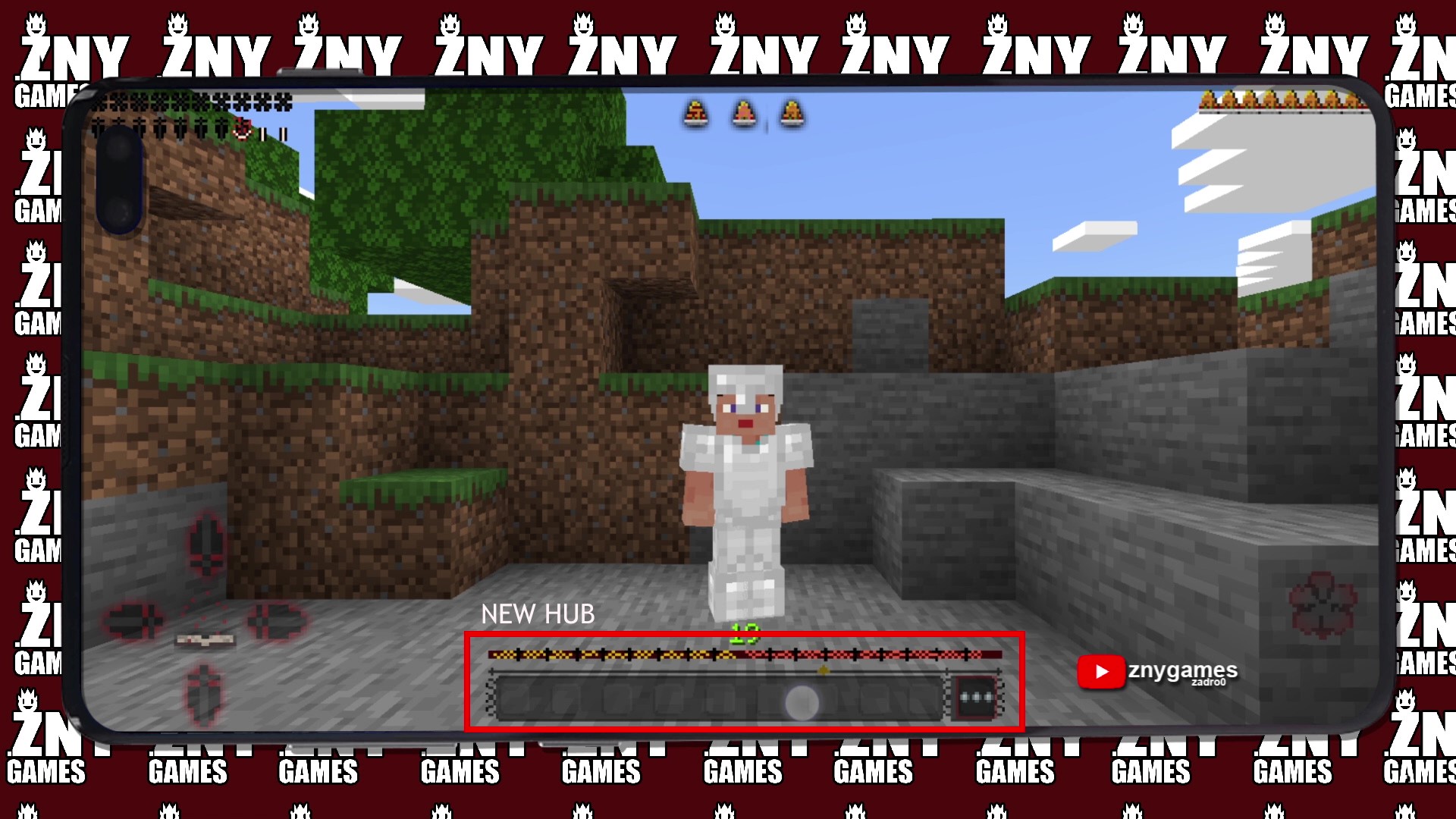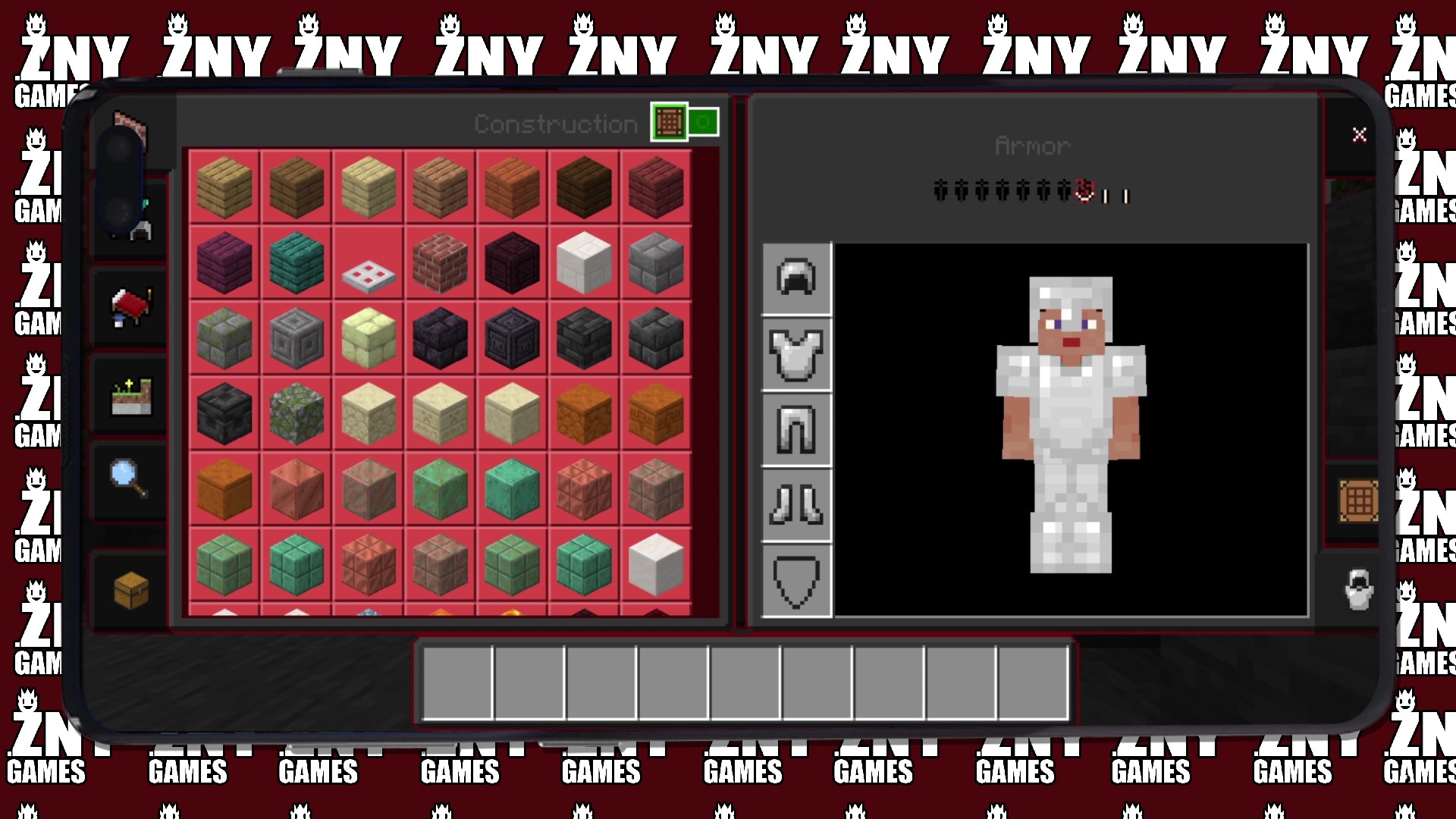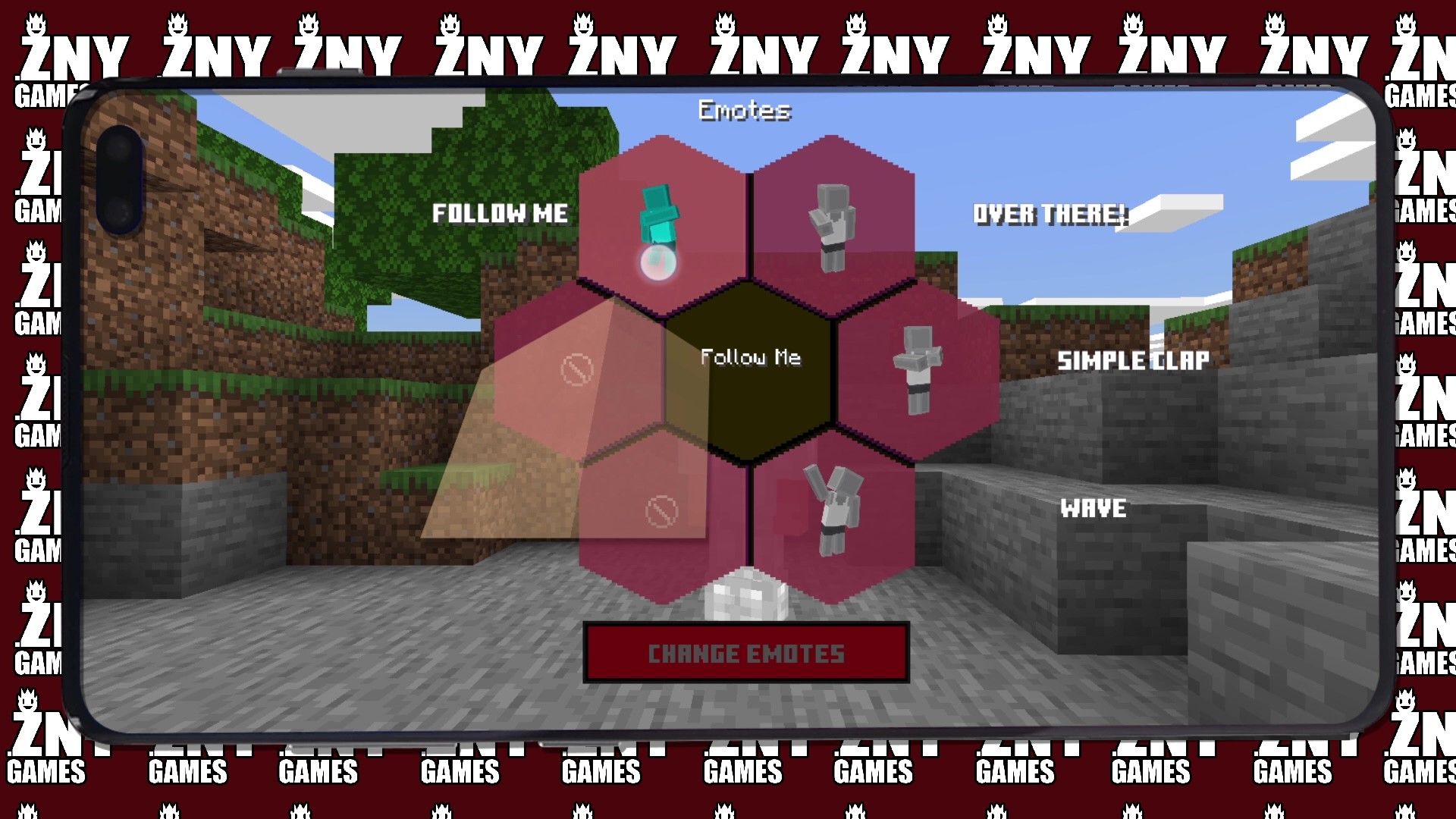 🍀🍀🍀
✍️WINDOWS EXAMPLE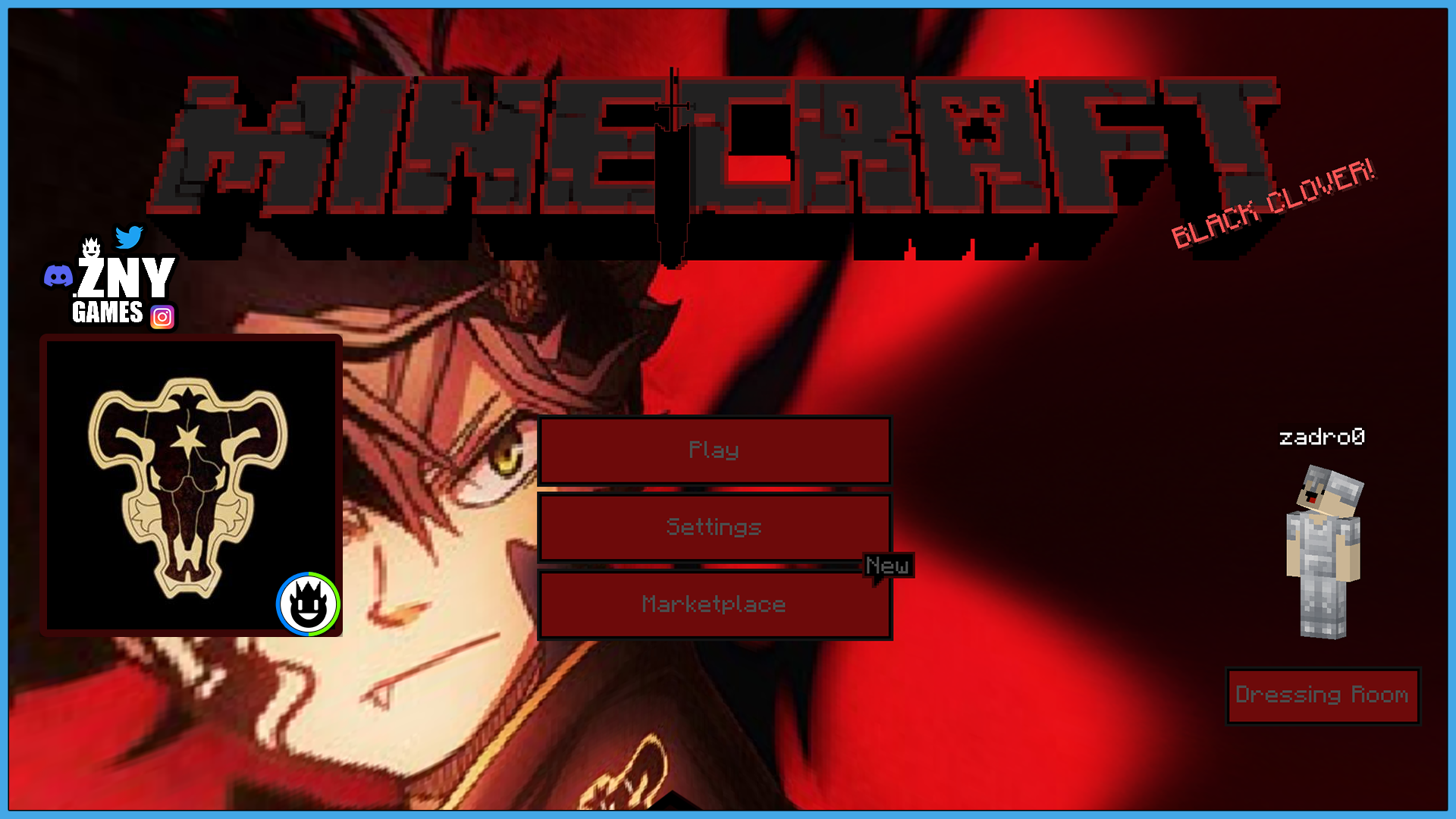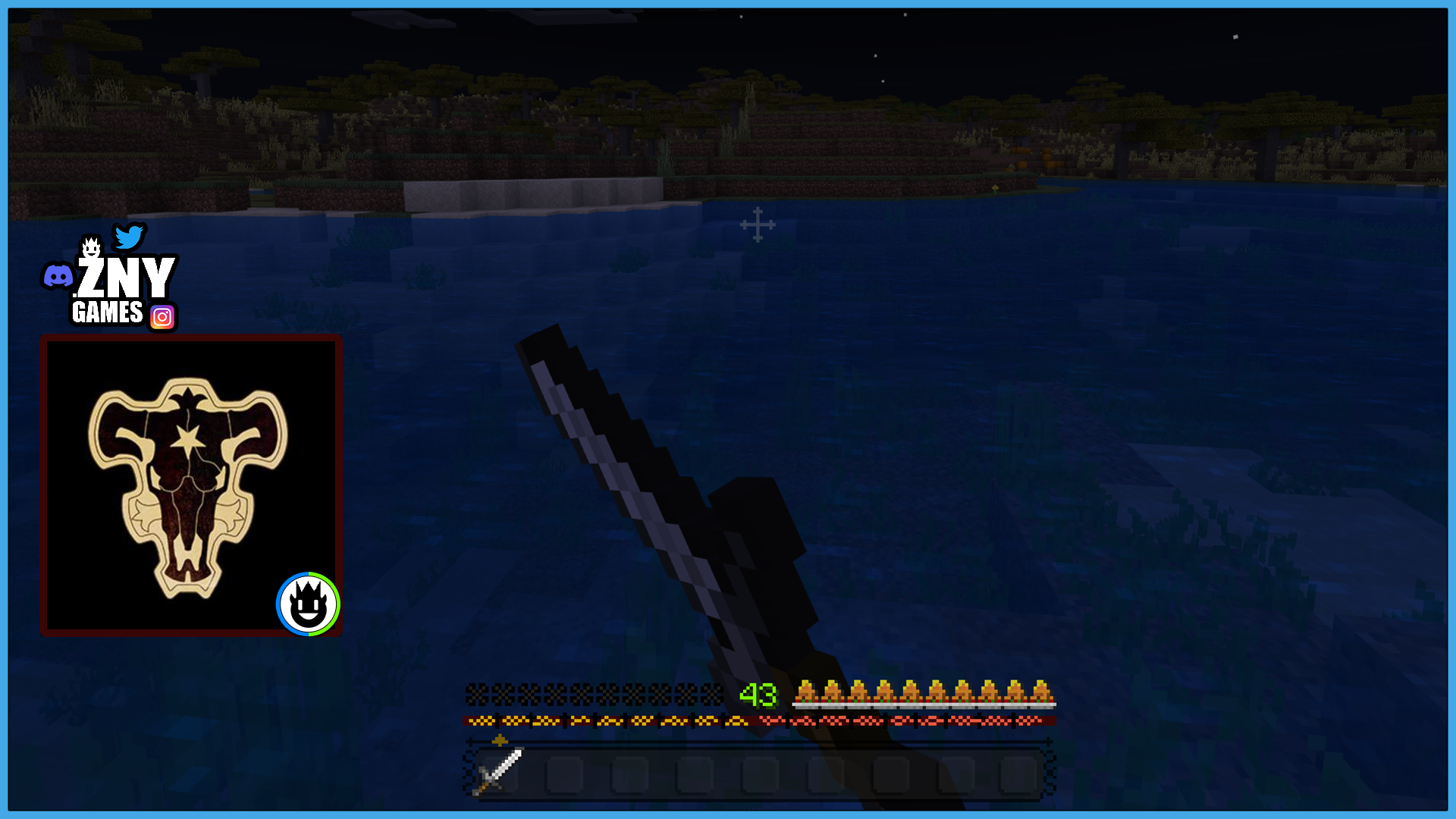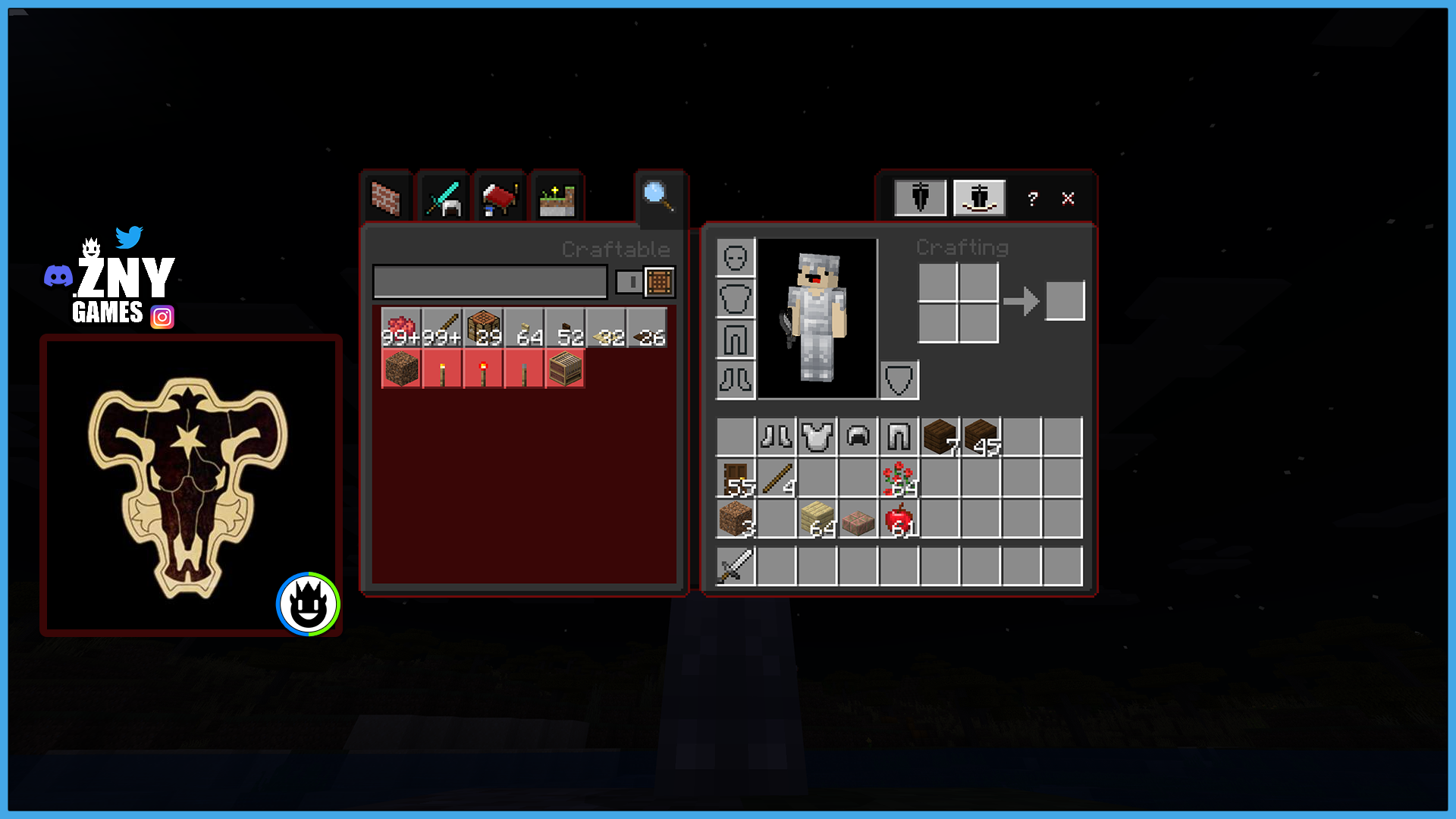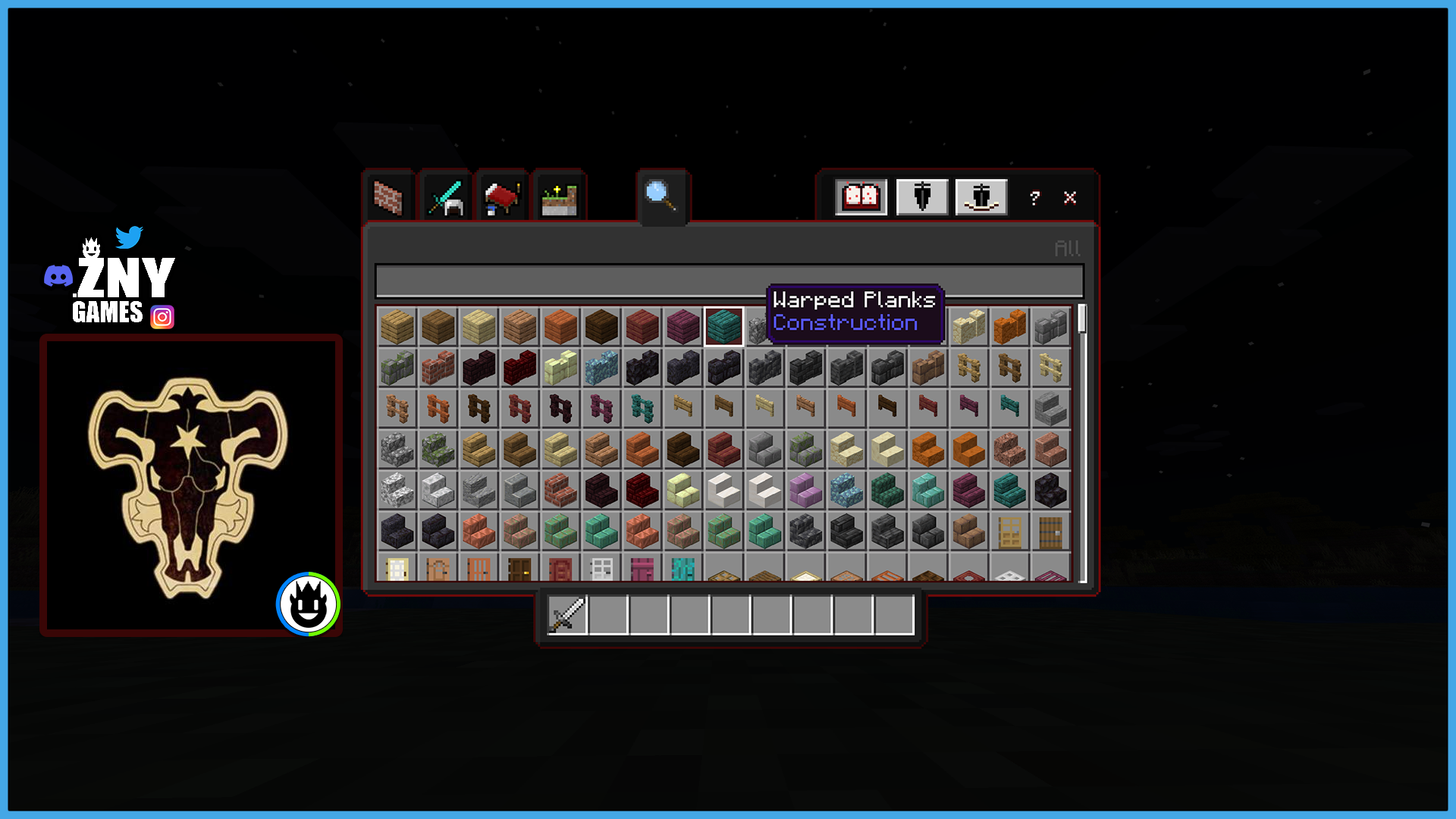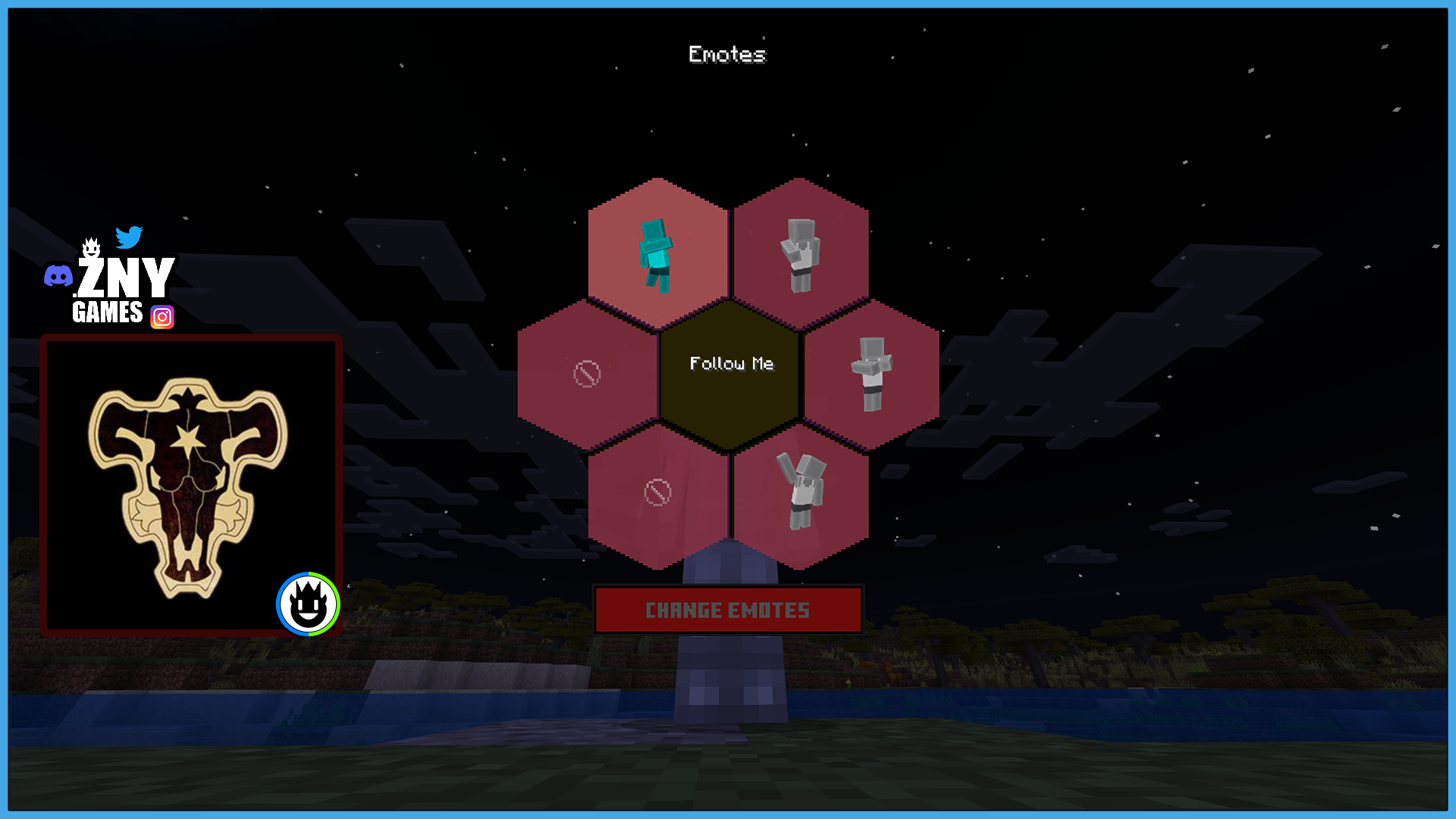 🍀🍀🍀🍀🍀🍀🍀🍀🍀
DOWNLOAD

🛈INFO

- BLACK CLOVER 🍀 is a Minecraft Bedrock GUI Texture Pack.
- It is compatible with the Minecraft WINDOWS, ANDROID and IOS Edition.
- Download the .mcpack file to get a new Minecraft GUI.
🍀🍀🍀
📱SOCIAL
🍀🍀🍀🍀🍀🍀🍀🍀🍀
⬇ WINDOWS INSTALL⬇
Download the Texture-Pack.
Double click on it.
Go to settings.
Scroll down to Global Resources.
Activate the pack.
PLAY!
Optional usable as Resource Pack.
load twice
🍀🍀🍀

⬇ ANDROID, IOS INSTALL⬇

With your Android device, download the .mcpack to the device´s download folder.
Open the .mcpack from the device download folder.
To open the Pack, touch the .mcpack and select Minecraft.
The texturepack will be installed.

Go to Minecraft PE "Settings"
Scroll down to "Global Resources"
Activate the Pack 👍

PLAY!


🌐 LAST GUI-TEXTURE-PACK: GLASS 🔍
Check out, the last GUI/ UI TEXTURE PACK by ZNYGAMES
🍀🍀🍀🍀🍀🍀🍀🍀🍀


🐱‍🚀THX! |ZNYGAMES
If you like the Texture Pack🐱‍💻 SUBSCRIBE:
(っ^▿^)۶🍸🌟🍺٩(˘◡˘ )