zomb69
Nether Resident
Join Date:

1/28/2011

Posts:

2,129

Minecraft:

zomb69

Member Details
vondoomPE is updated to 0.7.5
new install instruction. now use block launcher pro
NEW CHINESE HOST LINK (scroll down)更新:中国网盘链接(往下拉)
This pack is the dopest shyt ever. I love it, the char.png file makes me think of squee from jthm. Keep up the good work!
Really amazing man i love it all and the steve skin scared man balls out of me
0.7.4 is currently unfinished but enough is in this beta update to enjoy vondoomcraft
NEW CHINESE HOST FOR PLAYERS IN CHINA
更新:中国玩家可用中国网盘下载
MORE IMAGES:
yeh ignore the stuffed zombie it has been fixed
not sure why sky is like it is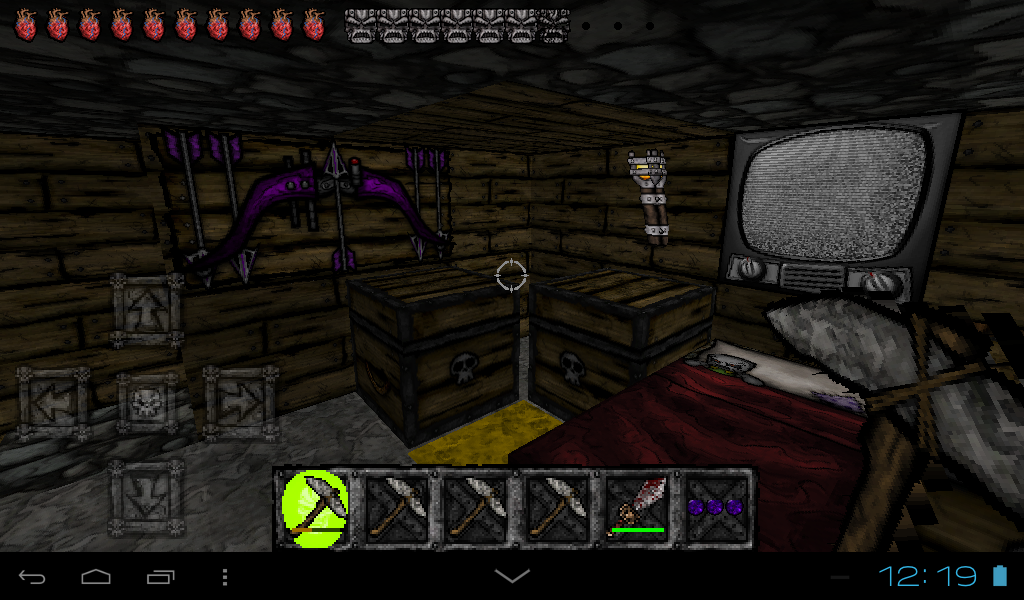 NEW INSTALL INSTRUCTIONS:buy and install
block launcher pro
its only $3.launch block launcher pro and select allow texturepack. navigate to pack on device, block launcher will the launch minecraft. enjoy...OUTDATED INSTALL
***Texture pack must be in main download folder on device!***You must have Minecraft PE or Minecraft PE Demo installed in order for PocketTool to run.Launch PocketTool.Install Downloaded Skins/Texture Packs:Click "Install Downloaded Content"You may install a skin by long pressing the skin you wish to install and click "Install"You may install a texture pack by long pressing the texture pack name you wish to install and click "Install"Return to the MainScreen (hit Back button)Use Installed Skins/Texture Packs:Click "Change Textures/Skins"You may install a skin by long pressing the skin you wish to install and click "Use"You may install a texture pack by long pressing the texture pack name you wish to install and click "Use"Install:Press your device's "Menu" button/key then click "Apply Changes"Confirm the uninstall. Confirm the install.Launch Minecraft PE (or Demo) and enjoy your new skin and texture pack!***remember to use the apply button before exiting (you may have to wait a while or hit apply multipile times, its tricky but it works eventually.
Quote from

In all honesty, I'm by no means a rich person. And almost every moment I'm not at work is spent working on vonDoomCraft. There's also not a single texture in here so far that took less than 6 hours to create.I hope it shows; As artistically vonDoomCraft is the largest art project I've ever worked on, and has become somewhat of my Magnum Opus! At this point, I believe I've spent more time actually creating textures for Minecraft than I have actually playing Minecraft.While I'd never go so far as to say that people need to pay me for my work on vDC, obviously any and all donations are greatly appreciated! Be they $2 or $20,000.And believe me, I understand that times are tough.So if you wish to help support vDC non-monetarily, really all you have to do is spread the word a bit! Tell your friends who play Minecraft about vDC, maybe wear a signature.There's plenty of ways to help out, and I'd like to thank everyone out there already doing such!
TERMS AND CONDITIONS
Quote from

This document is Copyright (2011-Present) (Shane Warner) (Emperor Doom) & (Zomb69), respectively,and is the intellectual property of the authors.1. LIABILITYTHIS MOD IS PROVIDED 'AS IS' WITH NO WARRANTIES, IMPLIED OR OTHERWISE. THE OWNER OF THIS MOD TAKES NO RESPONSIBILITY FOR ANY DAMAGES INCURRED FROM THE USE OF THIS MOD. THIS MOD ALTERS FUNDAMENTAL PARTS OF THE MINECRAFT GAME, PARTS OF MINECRAFT MAY NOT WORK WITH THIS MOD INSTALLED. ALL DAMAGES CAUSED FROM THE USE OR MISUSE OF THIS MOD FALL ON THE USER.2. USEUse of this MOD to be installed, manually or automatically, is given to the USER without restriction.3. REDISTRIBUTIONThis MOD may only be distributed where uploaded, mirrored, or otherwise linked to by the OWNER solely. All mirrors of this mod must have advance written permission from the OWNER. ANY attempts to make money off of this MOD (selling, selling modified versions, adfly, sharecash, etc.) are STRICTLY FORBIDDEN, and the OWNER may claim damages or take other action to rectify the situation.4. DERIVATIVE WORKS/MODIFICATIONThis mod is provided freely and may be decompiled and modified for private use, either with a decompiler or a bytecode editor. Public distribution of modified versions of this MOD require advance written permission of the OWNER and may be subject to certain terms.
Last edited by
zomb69
: Oct 6, 2013