peacestorm
Curse Premium
Redstone Miner
Join Date:

4/26/2014

Posts:

570

Location:

In a Minecraft world

Minecraft:

peacestorm

Member Details
Hey guys, it's me with another mod,

AgameR MoreOptions PE
This mod adds over 25 hacks, options and other features into MCPE, such as sneaking, fly in survival, coordinates, commands, a Player Customizer and more.
There will be lots of improvements and bug fixes in the future
The mod is currently customizable with 3 themes. You can find many other mod options too, so you can fully customize the mod menu ;-)
Please report any bugs you find in this mod, thanks
If you like the mod, make sure to click/tap on
!
If you get an error, put the minecraft.ttf font in /games/com.mojang/minecraftpe/mods/ !
You can get the font file from an old MCPE apk (like 0.10.x).
If the mods folder doesn't exist, create it (make sure it's inside of /games/com.mojang/minecraftpe/).
- Walk through blocks (v1.0 Beta 1+)
- Gamespeed x2 (or custom)
- InstaHeal (v1.0.0-pre2+)
- InstaKill (v1.0.0-pre2+)
- SignEditor (WIP, not available atm)
- All items eatable (v1.0.0-pre2+)

- Sprinting (v1.0.0-pre2+)

- HighJump (v1.0.0-pre2+)
- Drone (v1.0.0+)
- Parachute (v1.0.0+)
- KillAura
- Twerk (v1.0.0+)
- Derp (v1.0.0+)
- Morphing (v1.0.0-pre2+)
- OptiFine
(Better Grass, Better Glass
and zooming)
- Cheats (Health, Time, Gamemode, Add item to inv., Effects, Teleport, Clear Inventory, Add experience, Weather, Home)
- Player Customizer (morphing, skin viewer)
- HealthTags (Health Indicators)
- A list that displays the enabled hacks
- A panic button for disabling all the hacks at once
==========================

=

=================
============================================
Videos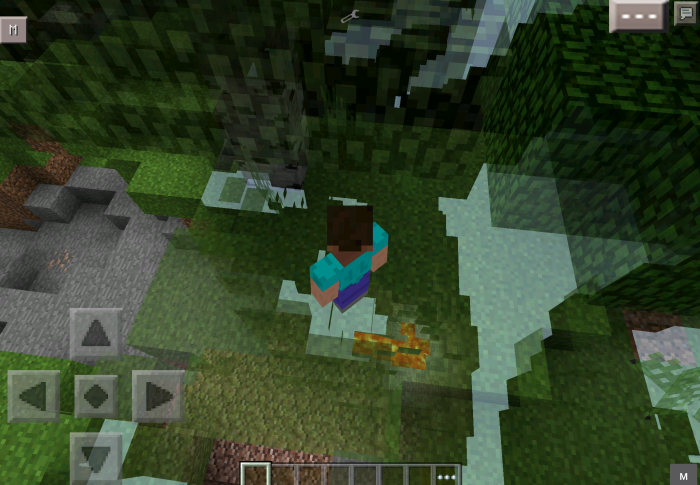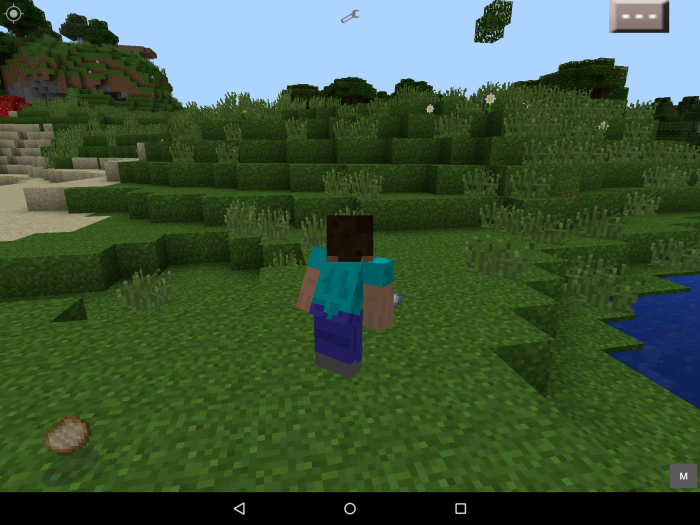 ------------------------------------------------------------------------
Known bugs
v1.3.0:
- MCPE buttons have weird missing pixels (for some resolutions)
------------------------------------------------------------------------