Joey_San
Curse Premium
Gold Miner
Location:

Over the Rainbow

Join Date:

11/16/2015

Posts:

381

Location:

Over the rainbow

Member Details
In Quintropolis, I finally addressed a longstanding problem with my main base (Starlight): the combat arsenal. I have not updated it since Minecraft 1.8, and as we all know, plenty of new gear has been added since then. I added storage for all these new items (tridents, crossbows, tipped arrows, etc.), and other things, but I think the most noteworthy addition is the Enchanted Library - I now have sorted all my books by enchantment. This is a blessing, because I have hundreds of them. Check it out: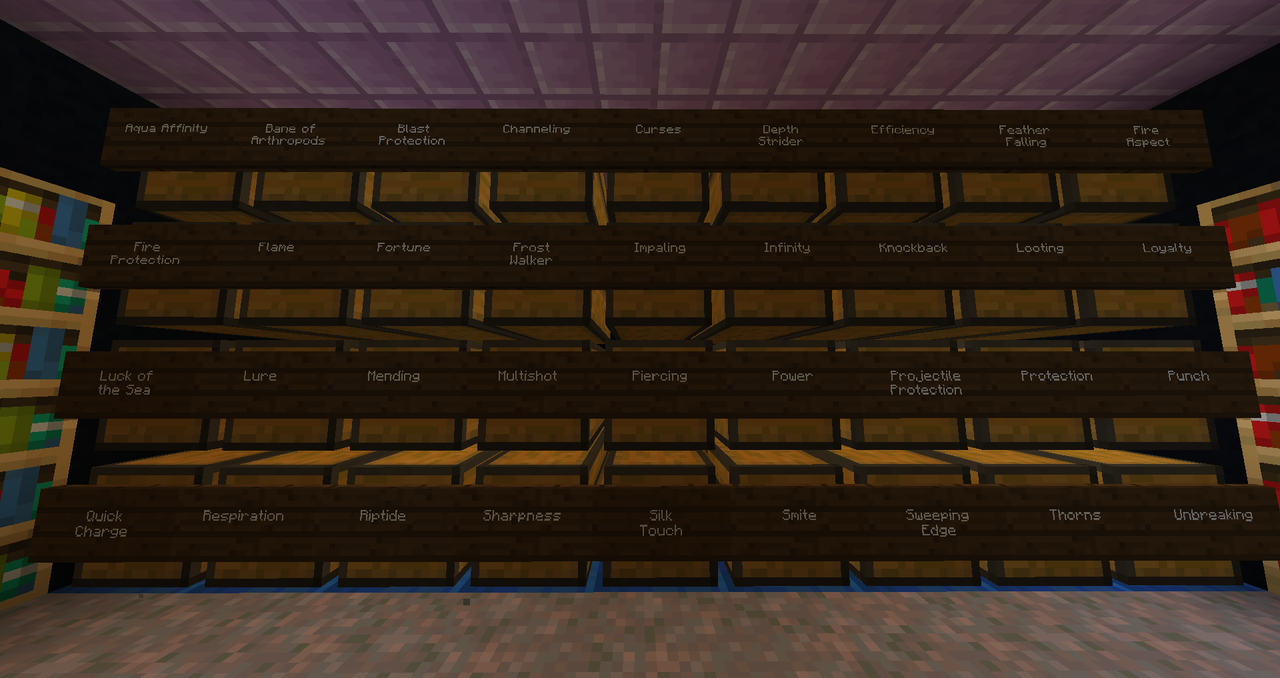 All books with multiple enchantments go here (they aren't as common as you might think):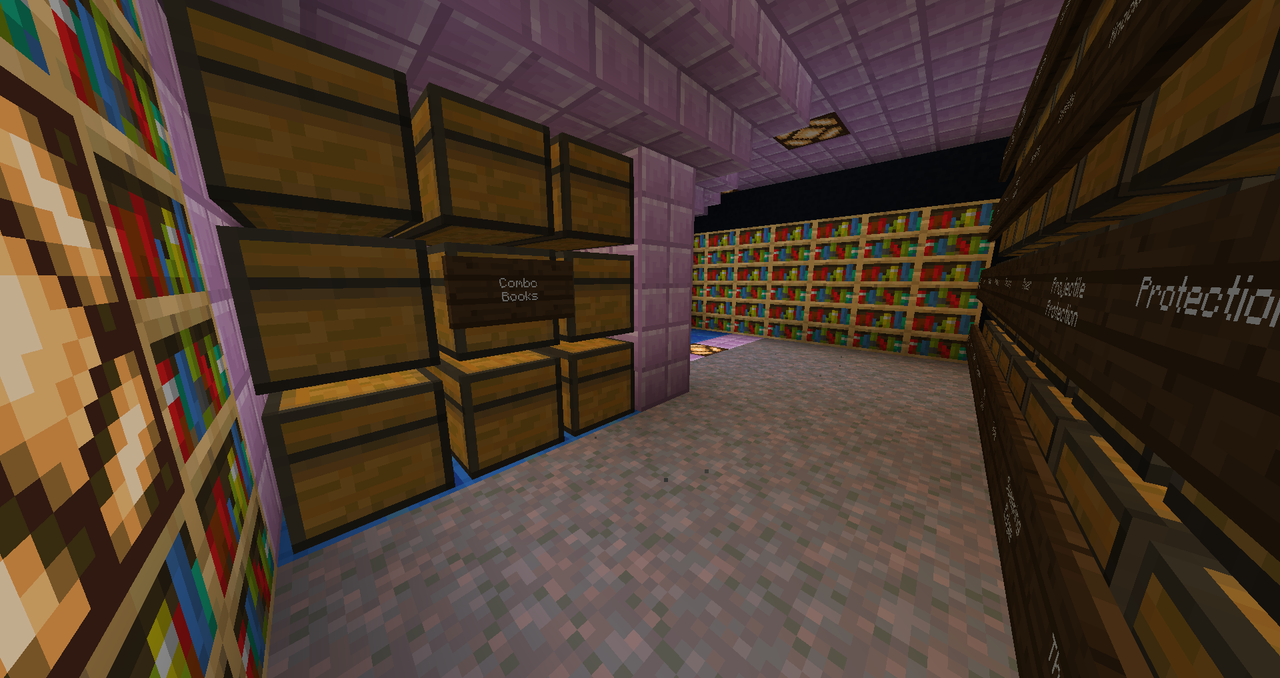 Now to deliberate how Soul Speed is going to fit in there...
LP series? Not my style! Video series? Closer, but not quite. Survival journal, maybe? That's better. Now in Season 3 of the Legends of Quintropolis Journal (<< click to view)!! World download and more can be found there.