kyronae
Tree Puncher
Join Date:

2/18/2013

Posts:

22

Member Details
I finished the stone age and I've moved on to iron! I never thought I'd be so happy to use a bucket, or value cobble so much.
The Overview. It's unfinished in this picture, but it was a good shot of the keep and the main and secondary walls. Plus, you can see the covered animal pens and my wheat farm (both the actual and the one where I put my wheat once I moved on and got a bucket).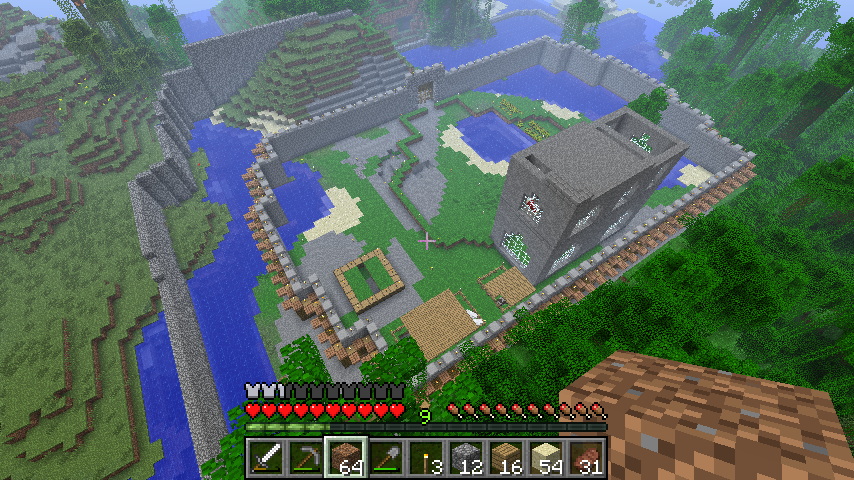 The Keep
Spawn Point/Throne Room: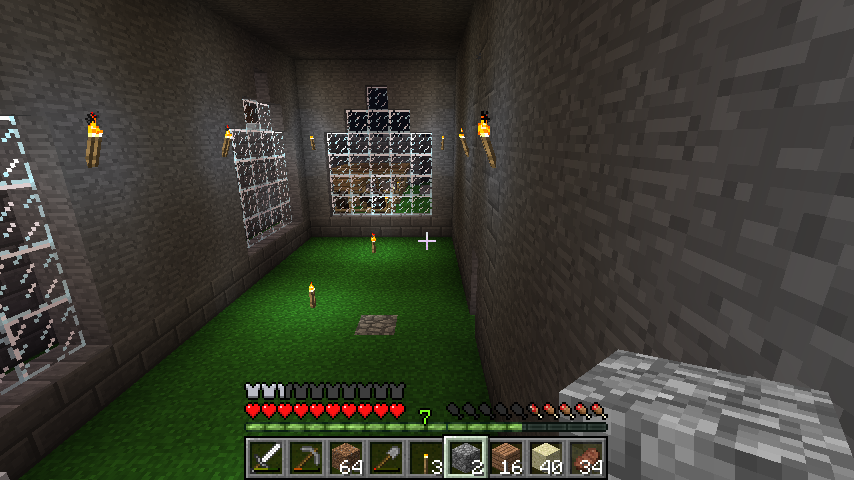 Second Floor Storage Room: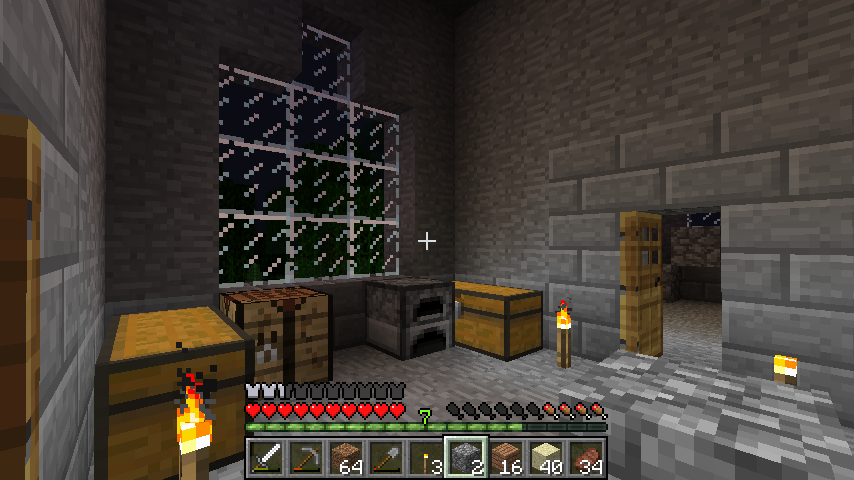 Second Floor Bedroom: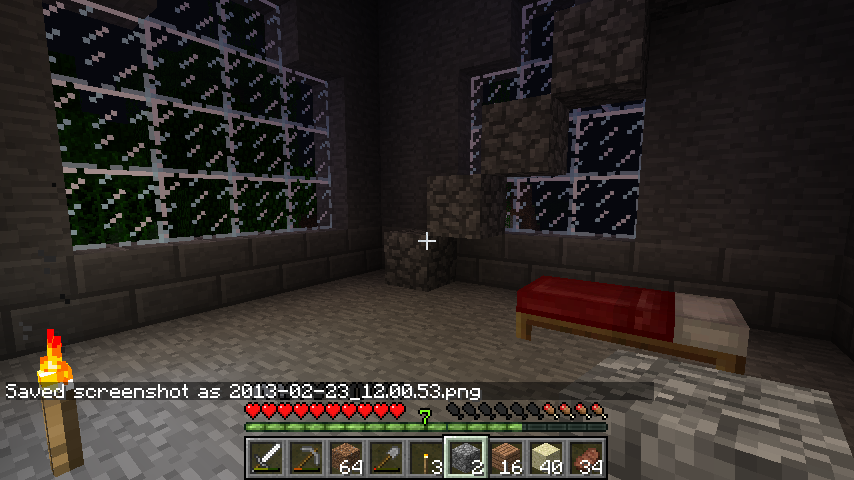 Outside View: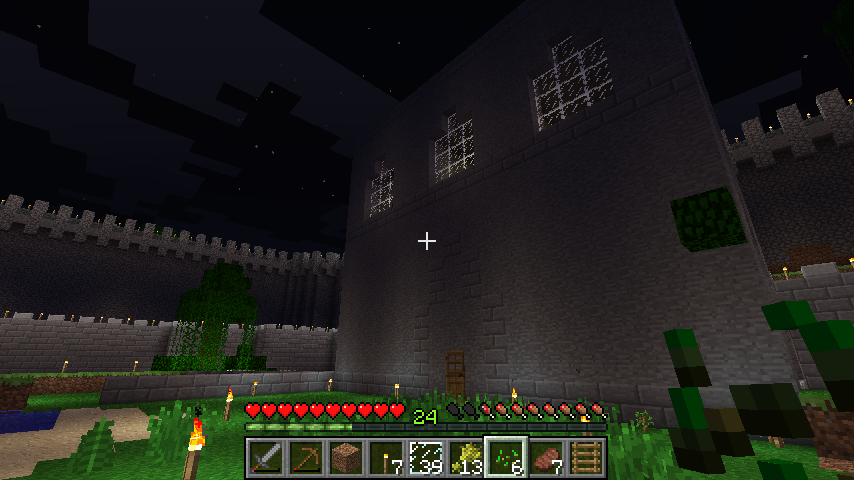 First Guard Tower
Outside: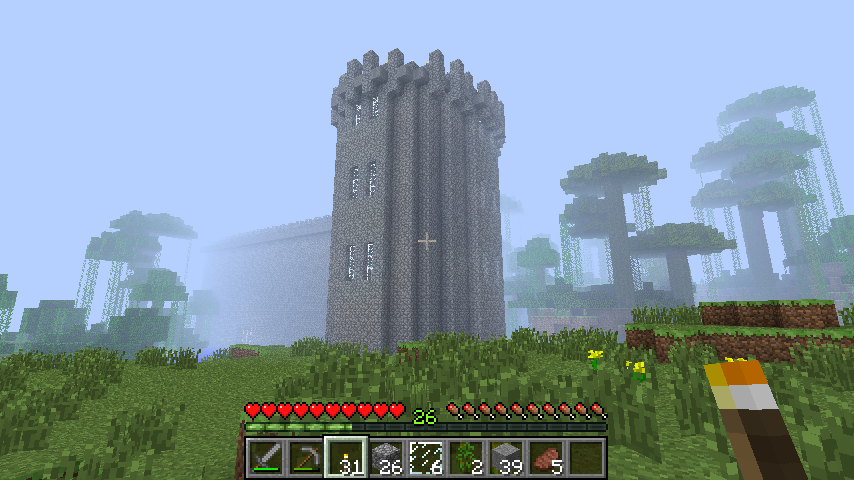 First Floor/Armory: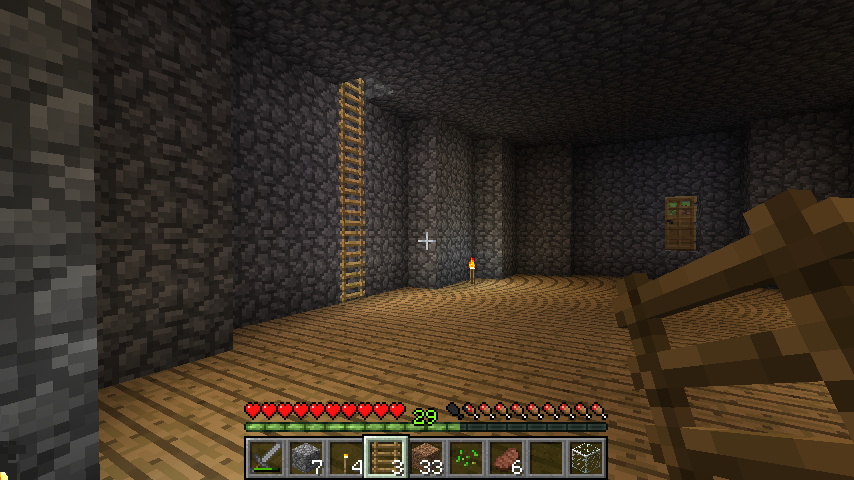 Upper Floors: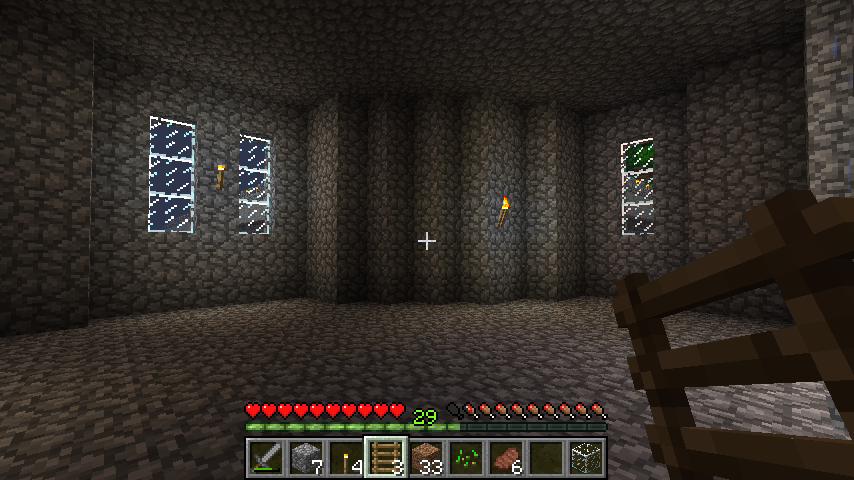 Roof: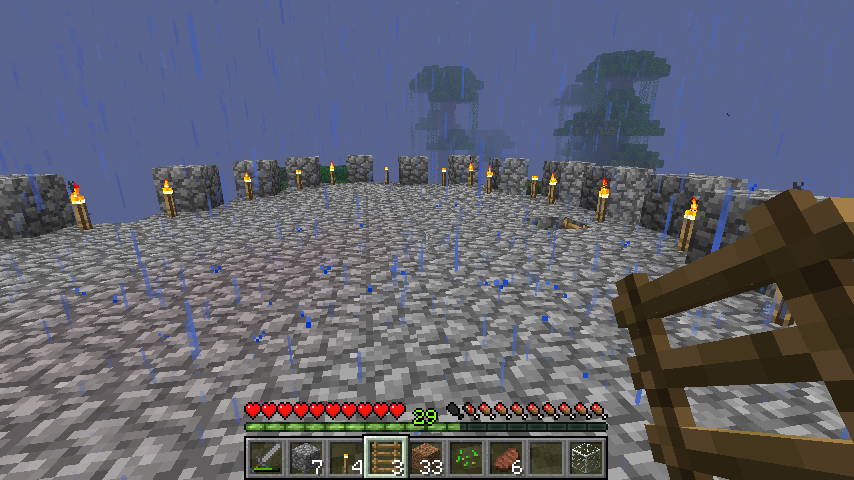 Mine:
Main Gate: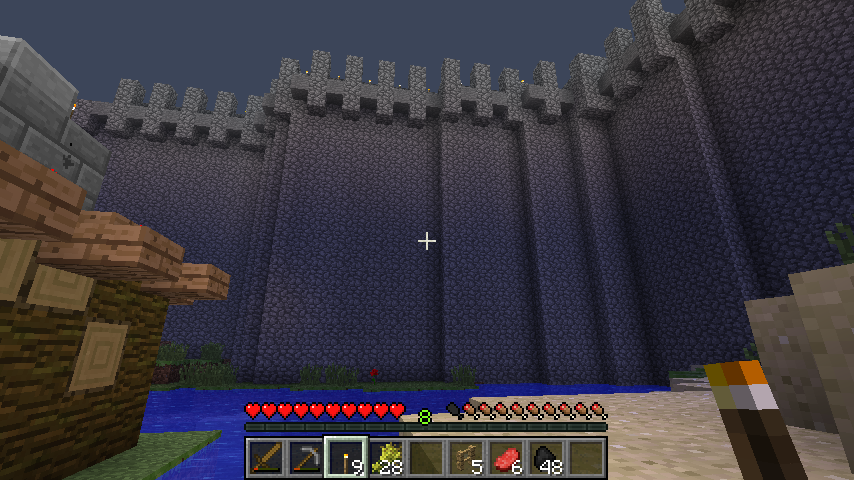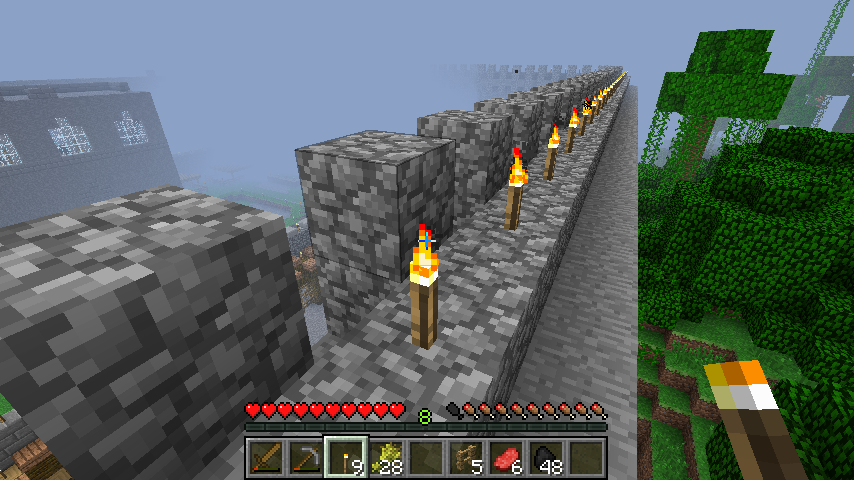 Courtyard: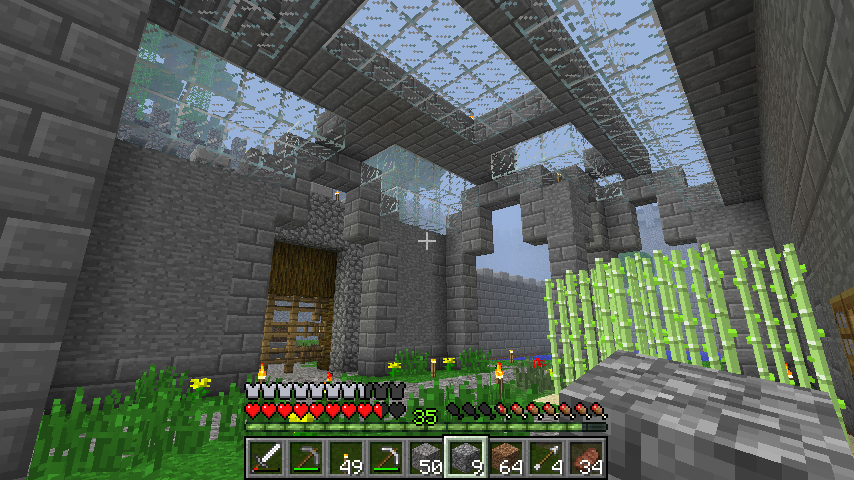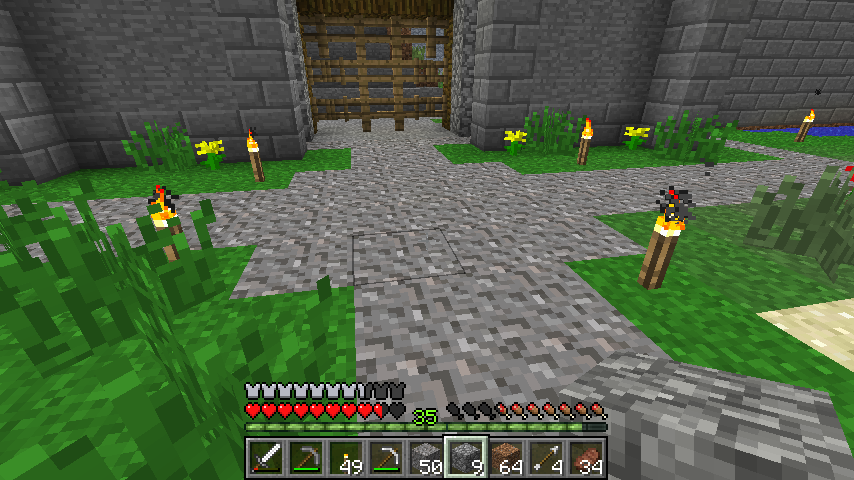 There is an iron sword in my quick menu for a couple of these, because I found a village that happened to have two of them in their chests. It was fantastic, until a creeper blew me up. Twice. ;;; Then I was back to stone.
"Reality is merely an illusion, albeit a very persistent one." ~Albert Einstein~