Crossfirekira
Stone Miner
Join Date:

4/26/2018

Posts:

72

Minecraft:

Crossfirekira

Member Details
After my computer deleted my old world, (rip) I decided to start a new world. I've wanted to start a survival diary for a while, and this looked like the perfect time for it.
I use Minecraft Windows 10 Edition. I know this is the Java section, but there isn't really an area for survival diaries in the Windows 10/PE section. I apologize if I seem like a noob because of this. I don't have a lot of the features Java edition has.
I started this world as everyone does. Just all the default settings, but I picked my own seed. It promised to be an interesting one in a savannah biome. I love the savannah biome especially because we get lamas there. As the landscape started loading, I was super excited, as everyone is when they start a new world. I was so excited that I immediately started punching down trees before I remembered to take a screenshot.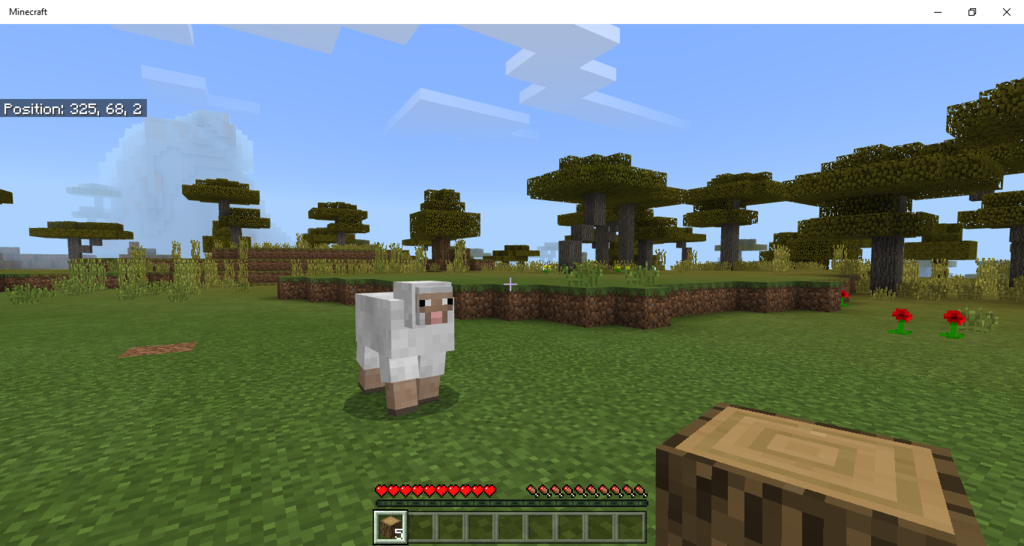 This sheep was just wandering around the area as I spawned and punched my tree. But beyond the sheep there were plenty of acacia trees and a mountain in the distance. I wanted to run off immediately and explore the mountains, but the setting sun reminded me to build a house and get myself situated. I slaughtered three sheep and made myself a bed to put in my starter shack.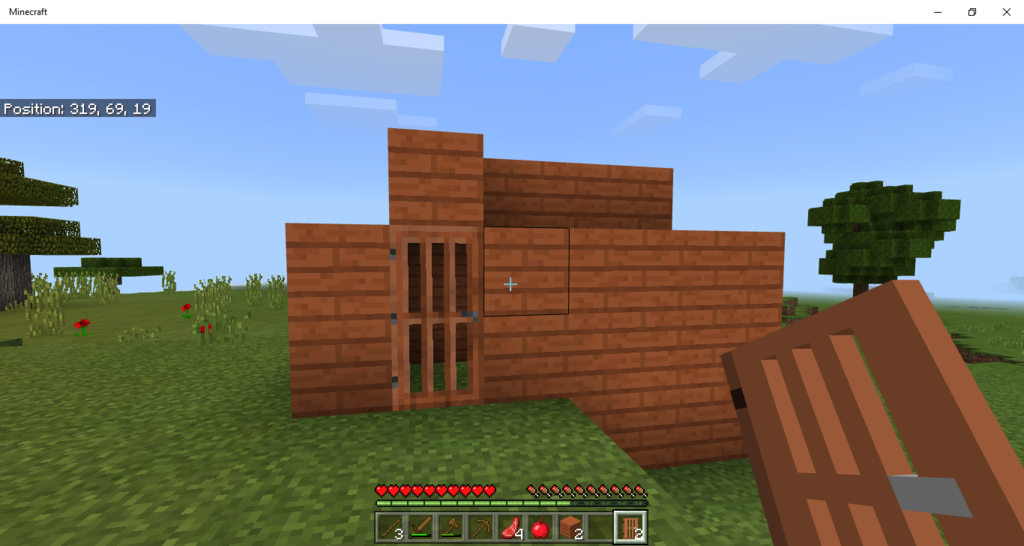 The starter shack looks really ugly, but luckily it is just a starter shack to protect me from monsters. Just before night fell, I ran off to a nearby mountain and mined some cobble to make a furnace and some better tools.
I cooked up some charcoal to make torches, and I am set for the night. As soon as night fell, I slept the night away. I punched down some grass and started a mini wheat farm. While waiting for my wheat to grow, I finally go exploring a little bit.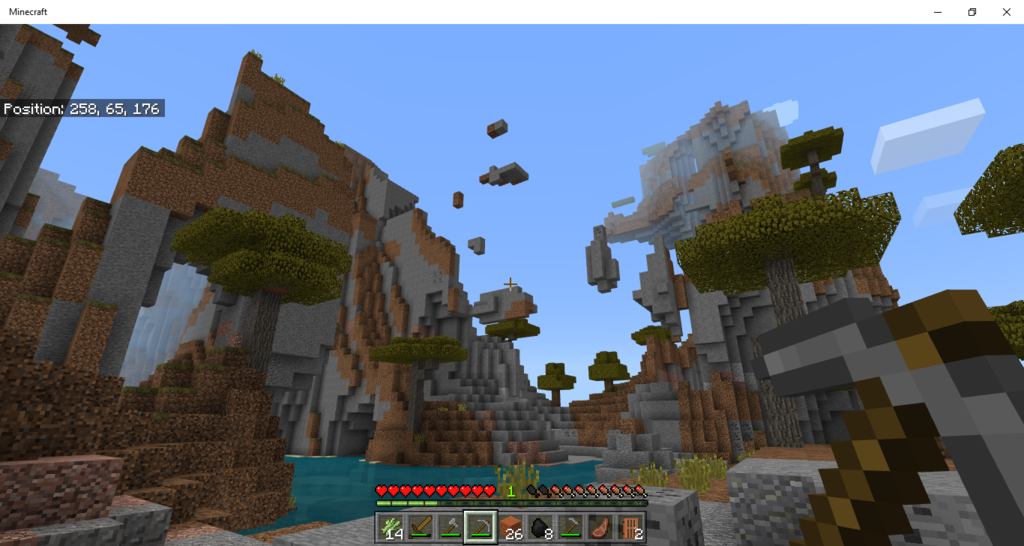 This area looks amazing. The mountains are rather broken and filled with floating islands. Much of the dirt is coarse dirt around here, which gives the whole are a very rugged feeling. I am excited to start building on these mountains and seeing what I can do with this! I haven't settled on a build style for this area yet, so I need to do that soon.
My goals for the next few days:
use the wheat farm to make a mini cow farm
Explore more of the area around the starter shack
Find a lama
Make some leather armor
go strip mining
Build a starter house and destroy the starter shack.
What type of build style would fit here? Your suggestions would be greatly appreciated!