Blotterfall
Out of the Water
Join Date:

6/18/2013

Posts:

4

Member Details
This is a world that has been a WIP for about 4 or 5 months now. Took a break from minecraft for a month or two somewhere in between and as soon as school got out I started playing more again and built onto this vast world.
Everything pictured is built by me in vanilla MC except for one small building (my friend built it during LAN play)
My major achievements include:
Large floating island house w/ pool and second floor porch
Massive hand planted forest w/ hidden lake and animal farm
1 to 1 scale 2D 8bit Samus w/ Metroid [WIP]
Floating wizard tower w/ 9 floors [WIP]
Extensive Minecraft system w/ rail junction [WIP]
Mining hut and mine w/ Skeleton dungeon/XP farm and strip mines
Lush largely unexplored forest w/ tons of trees for woo
d
Pictures:
Mining hut area
Central Junction Area [WIP]
Wizard Tower w/ 9 Floors [WIP]
(Outside)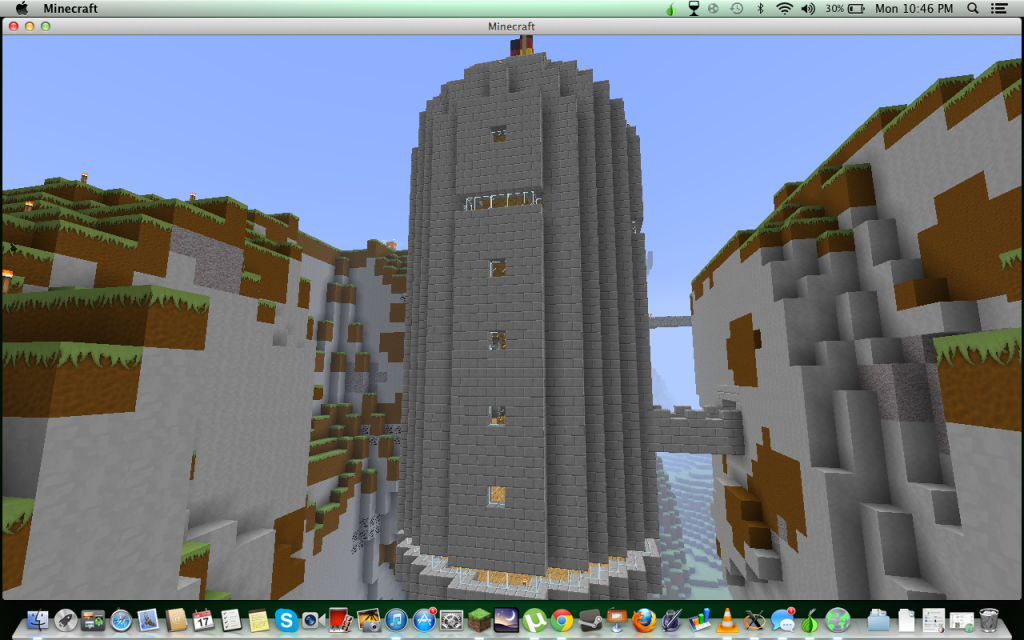 Wizard Tower w/ 9 Floors [WIP]
(Outside)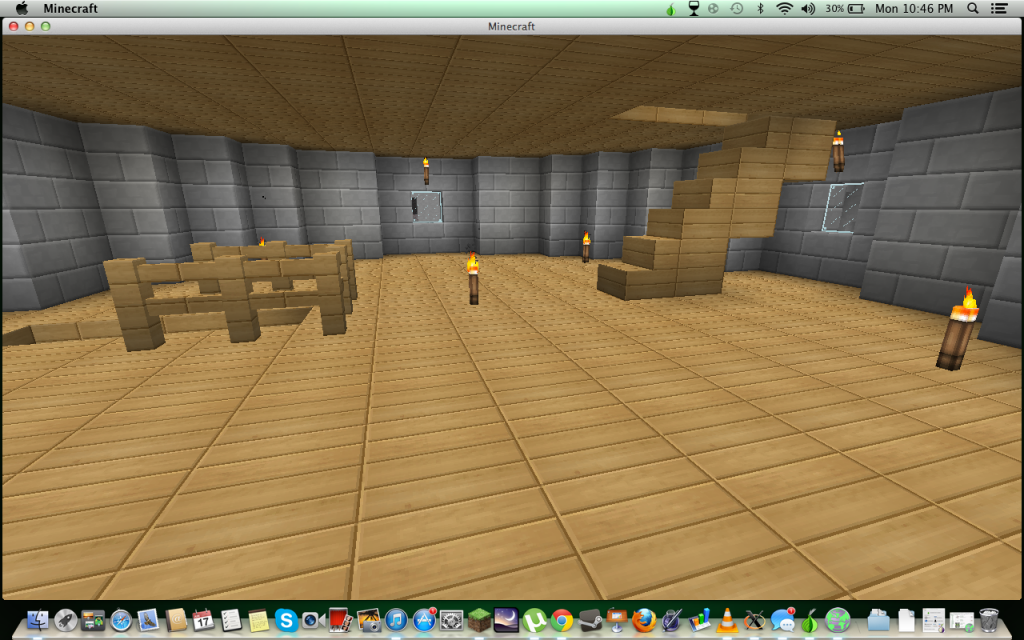 Farm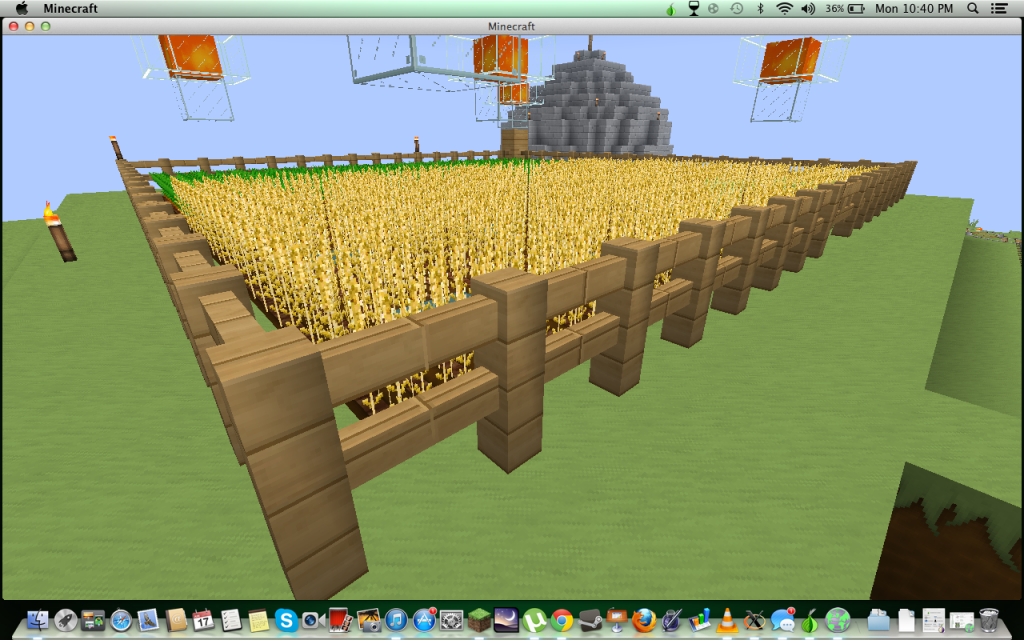 Rail Junction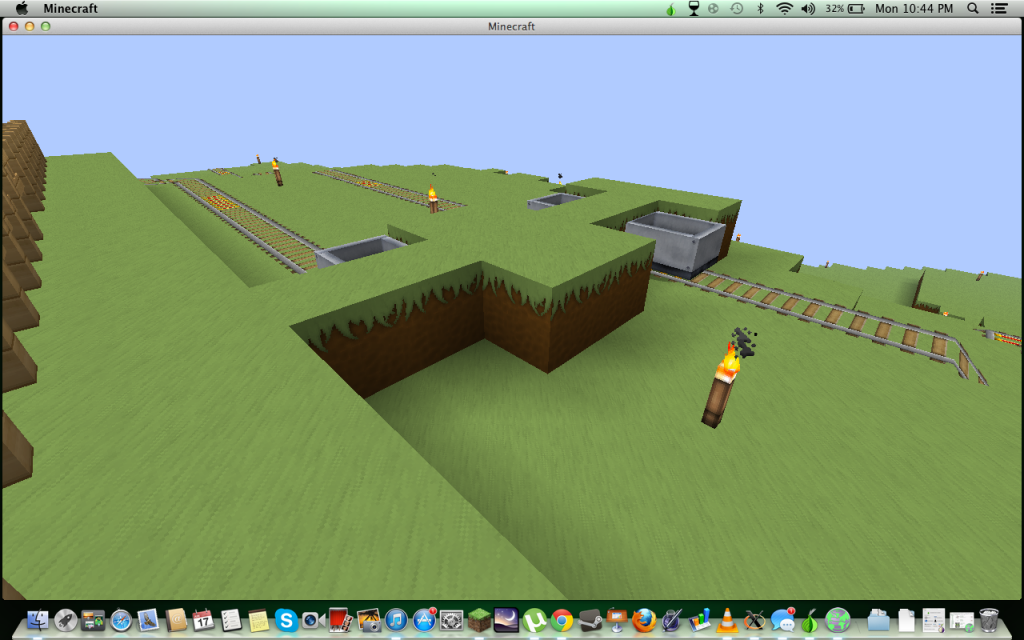 Metroid and Samus 8bit 2D wool art [Metroid is WIP]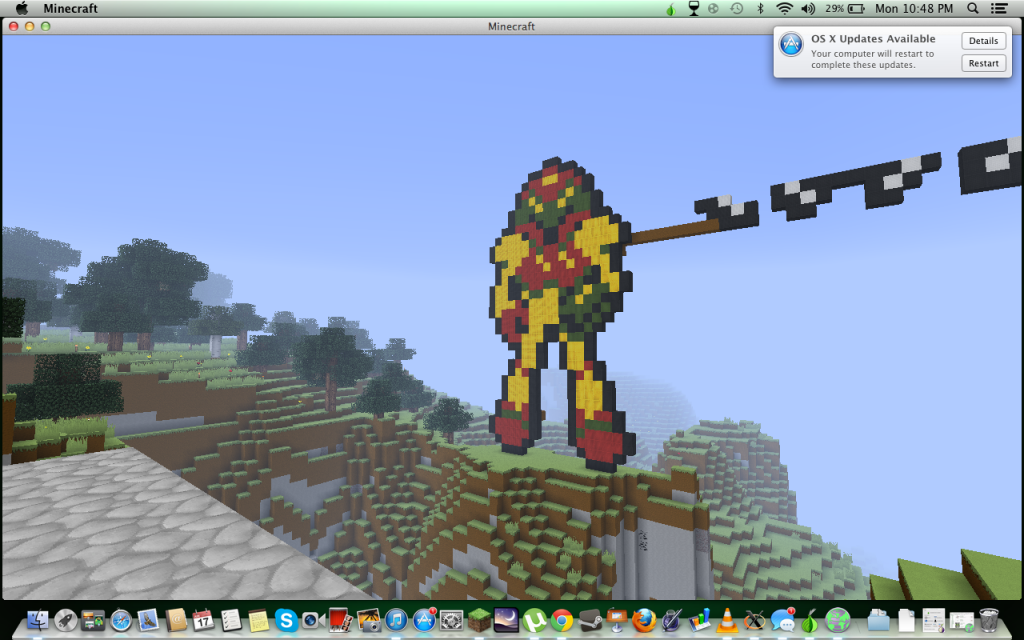 House Area
Floating Island House Entrance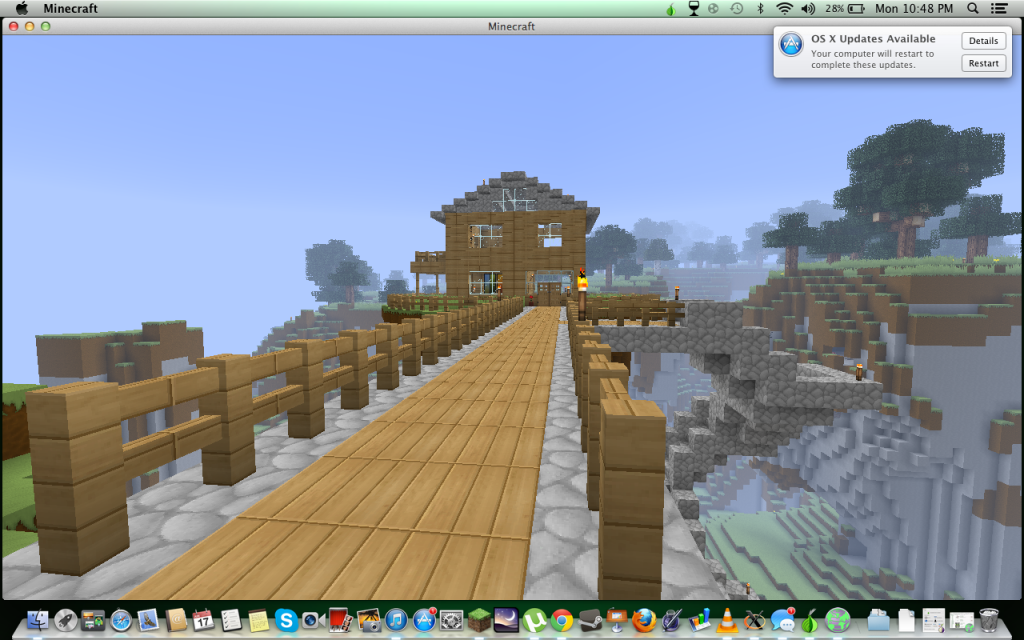 Giant Stone Staircase
House Entrance and Pond
Main Hallway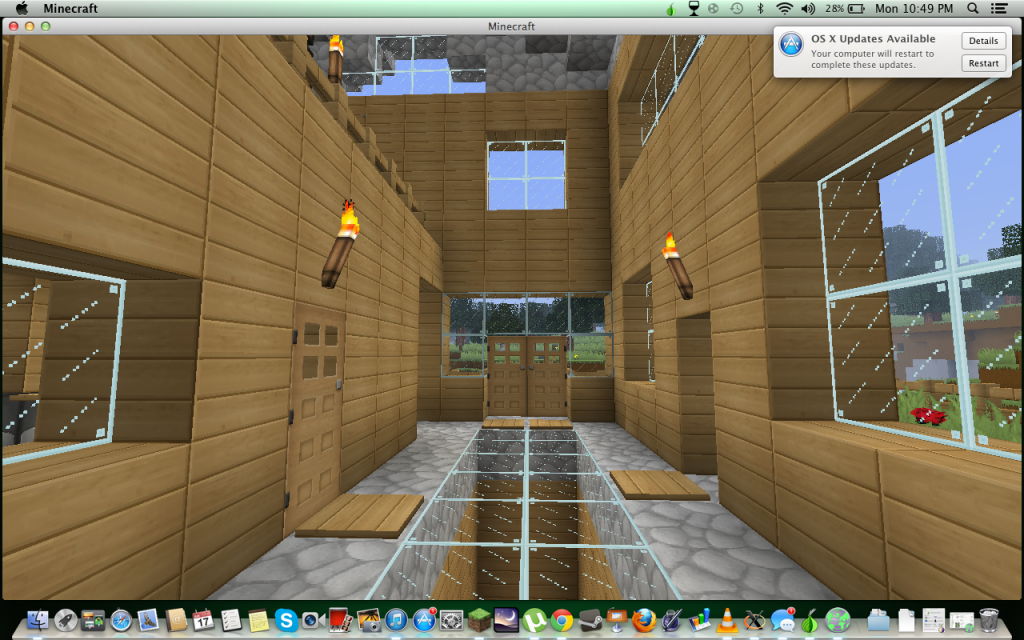 Glass Floor
Kitchen w/ 10+ Furnaces and large painting
*I'll post a secret part of this room if someone can guess where it is*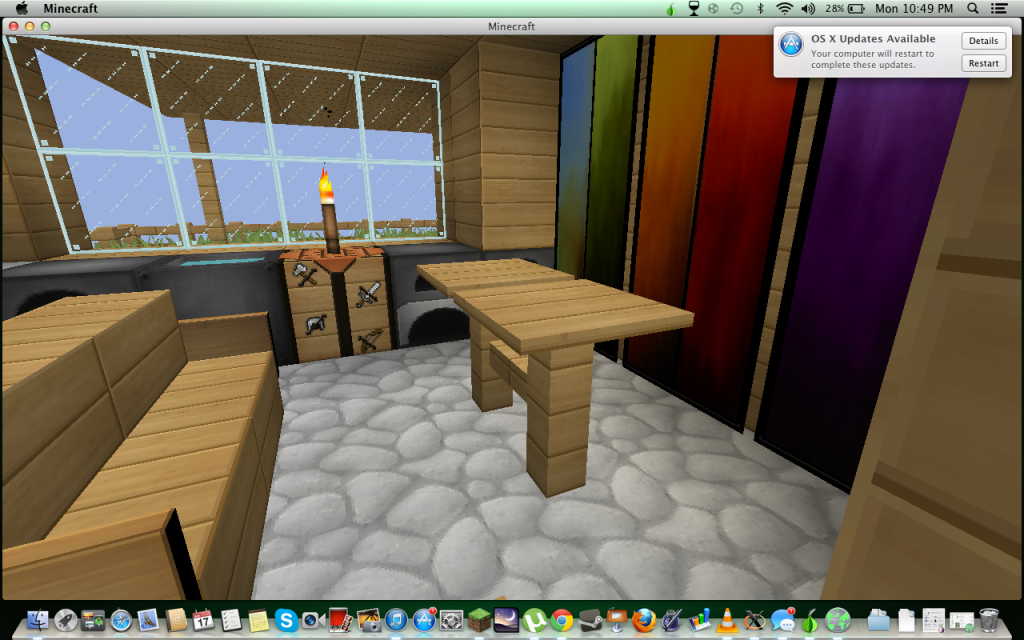 Yard View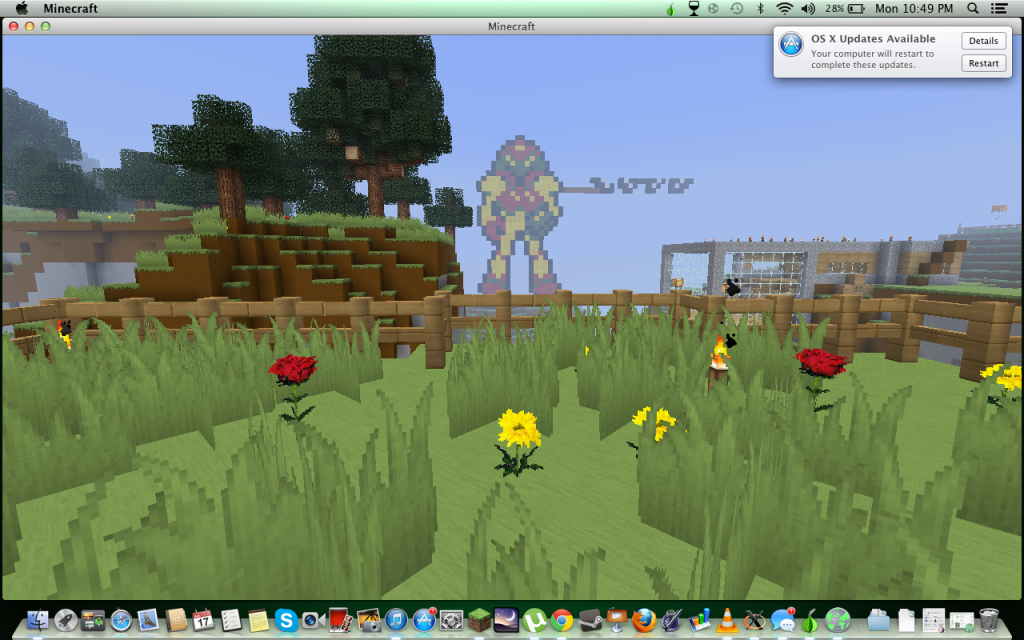 Bedroom w/ Chests
Magic Forest Area [WIP]
Lush Handplanted Forest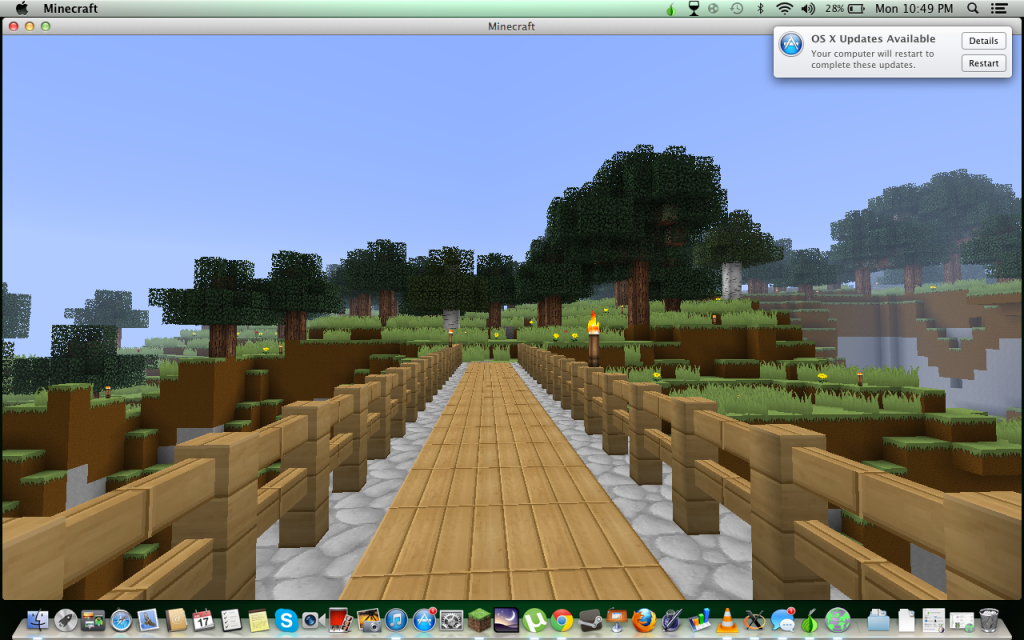 Gravel Pathway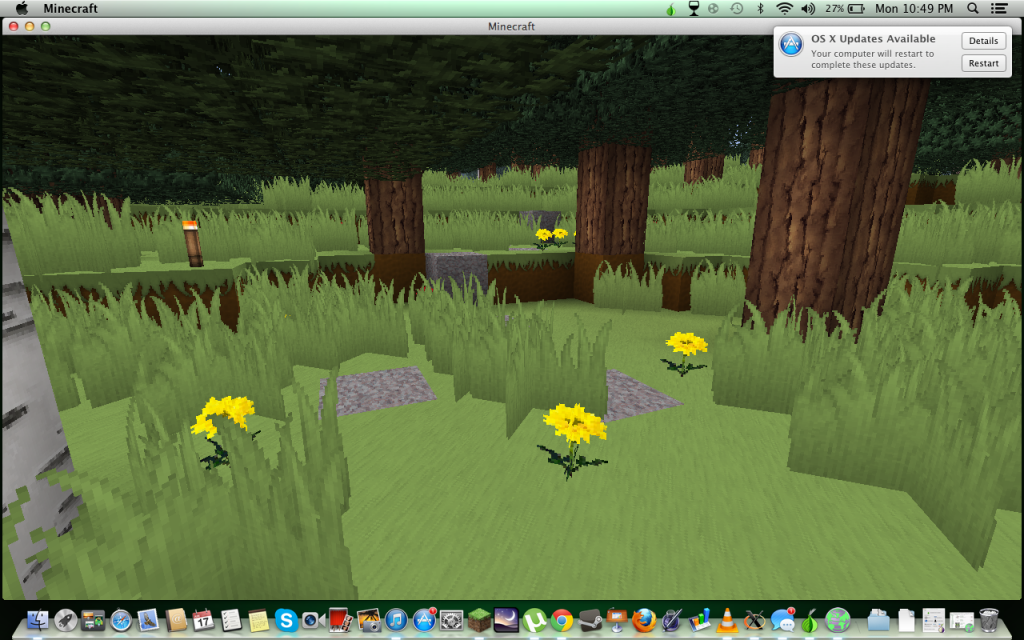 Animal Farm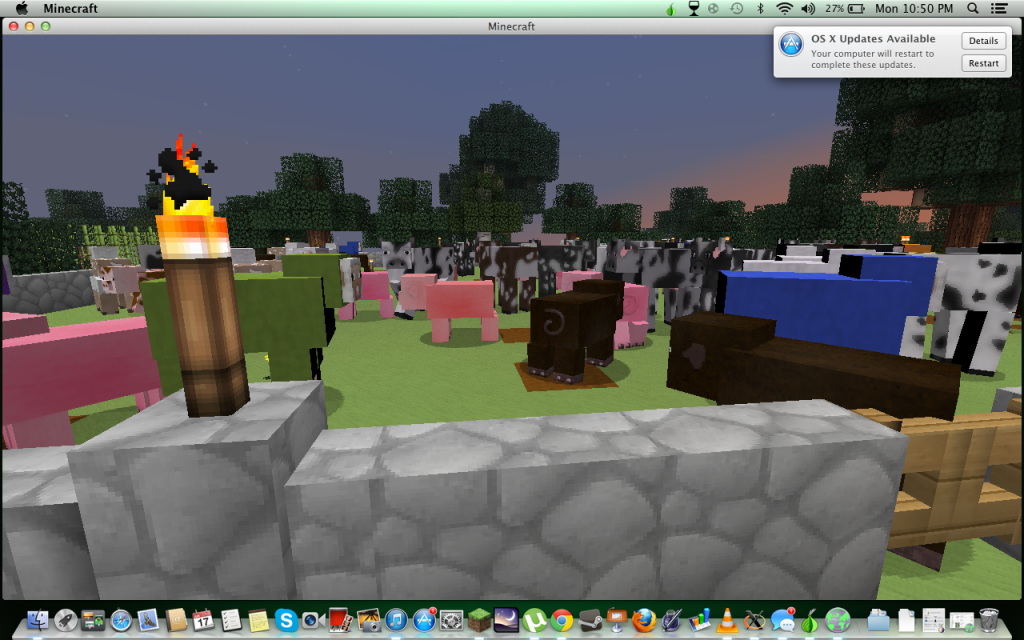 Sugarcane Lake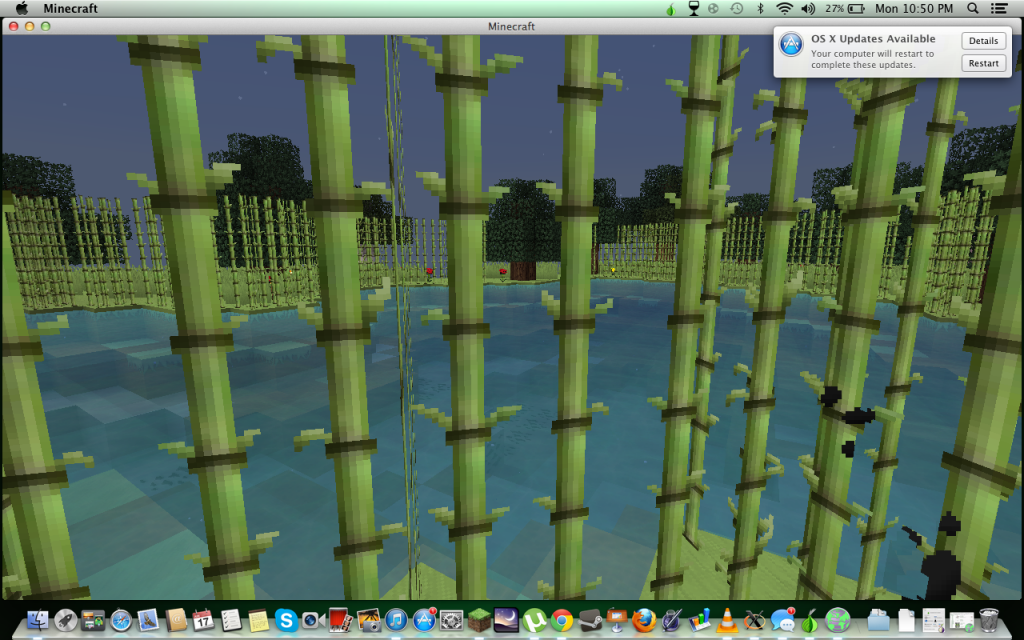 Hidden Nether Portal [WIP]
Unpictured:
Vast sand biome
Distant rainforest biome
Witch's Hut
Long snow biome
Mushroom Farm
Strip Mine
Thats it! Comments and constructive criticisms are appreciated!