Joey_San
Curse Premium

Zombie Killer
Location:

Over the Rainbow

Join Date:

11/16/2015

Posts:

230

Location:

Over the rainbow

Member Details

Welcome to Quintropolis
a vanilla survival world I've stayed with since June 12, 2013!
Over the past three years, I've had a very specific way in which I documented my world's progress. On the day the world was conceived, I started a Word document, and each time I logged into the world to complete a specific task (or series of tasks), I documented that progress as a separate "session" (this is how I organized the world's progress - not by days). Prior to me logging in, however, I usually write up the list of things I want to accomplish in that session, that way there is a sense of organization and planning with my system. I would like to keep to that system in this thread. What that means is that I will post an update each time I've completed a session, documenting what was done in that session, and often times posting a screenshot (or more) to showcase that. Hopefully you find my methods to be satisfactory.
Every 100 sessions, I create a video world tour that showcases everything I've done along with a world download. Based on my current pace, it takes roughly 1.5 years for me to get through 100 sessions and stay on top of my life (with a job/college, things can get quite crammed). Every 50 sessions is a developmental checkpoint session, where we culminate our progress with a special session that stands out! Welcome to Quintropolis!
If you're new to the journal: The checkpoint sessions will help you get caught up!
Checkpoints:
Session 50 - "The Grand Tour!"
Session 50 took place on December 1, 2013, and featured the completion of Starlight HQ 1.0. It was comprised of a world tour, which wasn't uploaded until June 19, 2015. In it, you'll get a feel for the original authenticity of what Techtropolis was like throughout its first six months!
Session 100 - "End of an Era"
Everything prior to what is in this journal can be collectively seen in session 100, which was recorded on November 7, 2014. Though, it wasn't uploaded until May 12, 2015. This world tour not only goes through all of the developments throughout the first season of this world, but also dives into some of the history throughout both the original LP for this world and the stories that followed it. I do talk too much, so feel free to skip around. The tour doesn't actually start until 11 minutes in, fyi. NOTE: "Year 2" as I mention in the video corresponds to "Season 2" as is transcribed throughout this thread.
Session 150 - "Where Are We Now?"
Session 150 took place on August 22, 2015, but was recorded and uploaded on December 24, 2015. It was featured as the Techtropolis Journal update, serving as a way to connect with you throughout the inception of this journal!
Over a period of nine months (though technically six since I took a holiday break from December 2014 - March 2015), I embarked on 50 sessions, trying everything from massive exploration missions to massive build projects! These of course include the buoyantly vivacious Starlight Plaza, the blazingly beautiful Nether Temple, the exhaustively decorated Mob Processing Hub, and a plethora of other fun changes and additions along the way! So where are we now? In today's video update, I want to answer that question in a few different ways. So sit back, relax, and feel free to even play in your world while you listen!
I am happy to say that working on this journal over the past three weeks has been fun for me, even if I wish I had started it sooner (thought better now than never, right?). This is one of the many topics I cover in today's update. I won't transcribe the whole video because that's why it's a video, but basically I wanted to outline my goals with this journal, some context on it and the world, as well as what the goals are for the future. One of my big goals with the journal in particular is to gradually start to make each session feel more like an episode, enriching each with considerably more content.
Hope you enjoy the mid-season finale (I know, that's a comical title for something like this, but by definition, that's what this is!) as we embark on an exciting new direction for Techtropolis!
Session 200 - "The Day Techtropolis Fell" (Season 2 FINALE!)
Additionally, take a look through all the links below to catch up on lost time throughout Quintropolis' history! You'll find everything from complete documentation of all current sessions, history logs, reference guides, world downloads, video playlists, screenshot showcases, and more!
Quintropolis by Season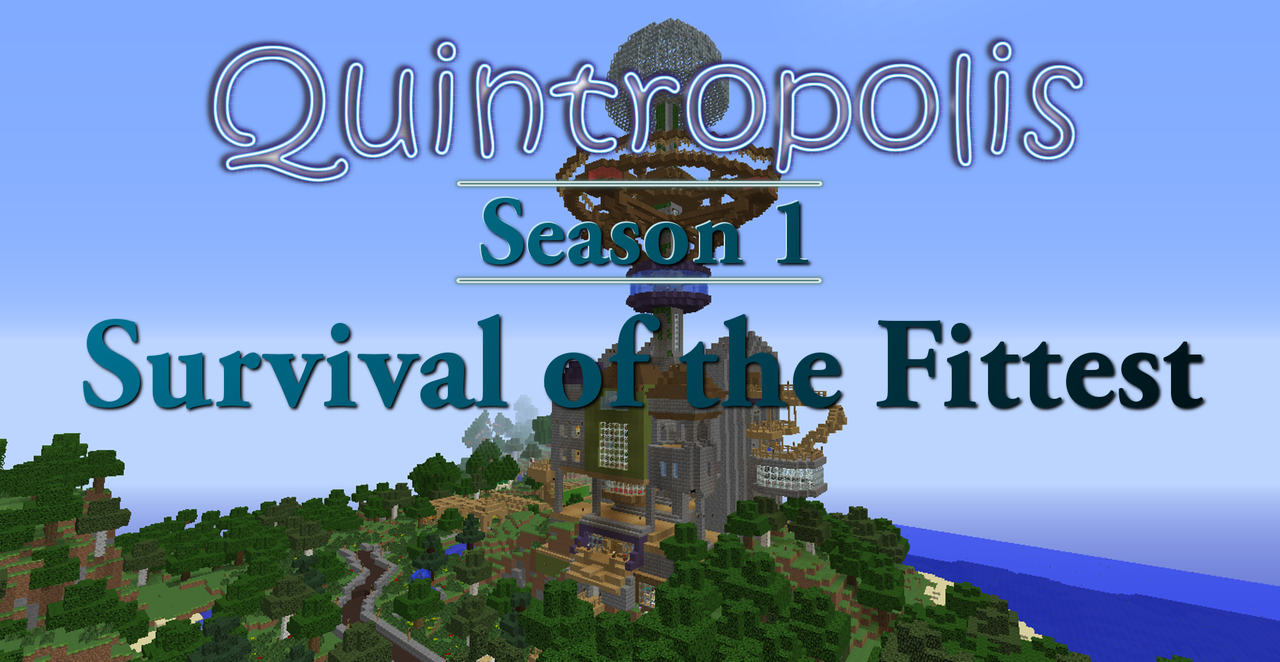 (June 2013 - November 2014)
Throughout Season 1, the goals were simple: survive and thrive. The first half of the season was comprised of the construction of the Starlight Castle – our main base and the central part of what would become Starlight Headquarters. It was rebuilt twice within this time frame – once out of cobblestone until it was renovated into its final form. The second half of the season revolved around developing foundational utilities of Starlight HQ, including the Power Museum, mob XP farms, and automatic farms. In addition, a special focus was put on becoming better-rounded in Techtropolis – acquiring wealthy amounts of materials and improving the Starlight. Season 1 was the game breaker – that point where you make the most of what you have, even if you don't have much. While it works as a self-contained season, it works better as a beautiful setup for developments to come.
Complete Season 1 document is downloadable here.
Complete history log of Starlight HQ up until session 100 is downloadable here.
Playlist that features the first 26 sessions as episodes of the original LP series, as well as some other videos (including two world tours) is available for streaming here.
Complete Season 1 "Screenshot Showcase" is downloadable here.
Season 1 World Download from Mediafire here.
Season 1 World Download from Curse: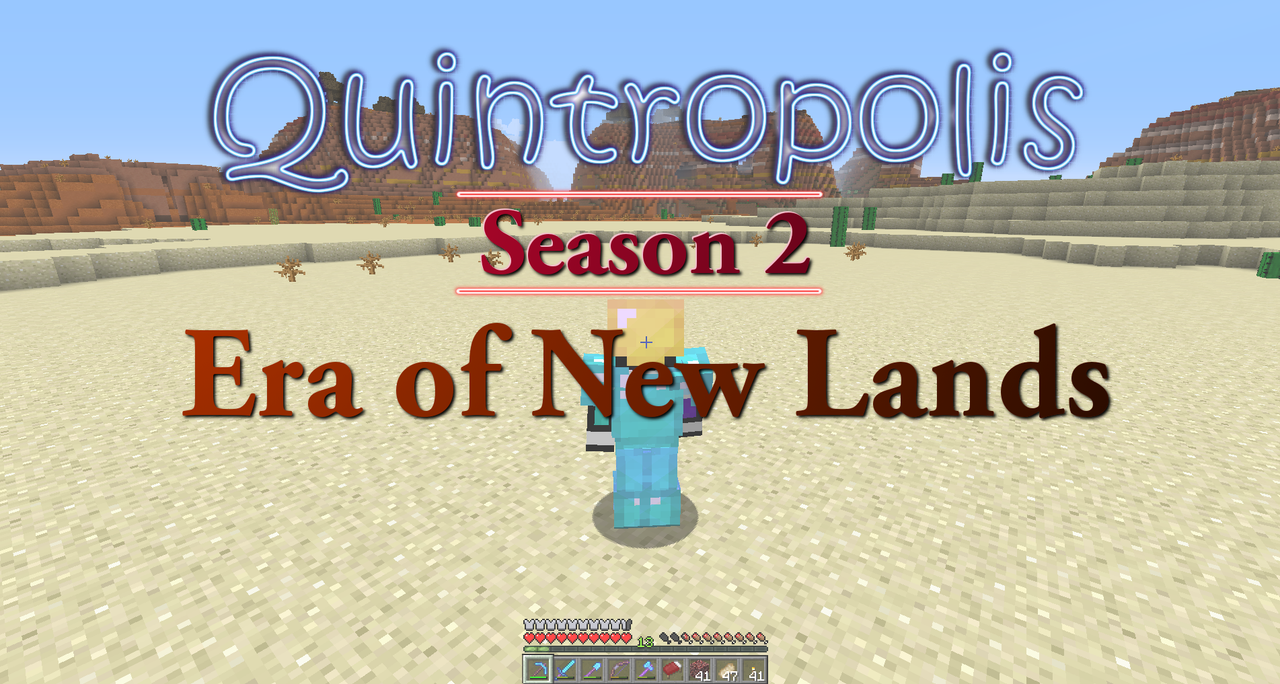 (November 2014 - August 2016)
The primary focus of Season 2 was to improve everything that could be improved, and complete the plaza faction of Starlight HQ. The goal was that by the end of Season 2, we would be at a point in the world where we could have anything we wanted – that we were wealthy enough to be comfortable. There were many firsts this season: the Nether, underwater dungeon, mesa, Mushroom Island, and so much more. The first half of the season spiraled around the development of the entire plaza faction of Starlight HQ, as well as the complete renovation of the Starlight Castle. The second half of the season featured many new adventures and a complete redo of almost every possible farm in the game, only much better. Topped with the introduction of the mythology behind Quintropolis, Season 2 had everything from mass amounts of almost every resource to adventures over 10,000 blocks away.
Complete Season 2 document is downloadable here.
Complete history log of Starlight HQ up until version 2.0.1 is downloadable here.
Starlight HQ 2.0 Reference Guide is downloadable here.
YouTube playlist that features all Season 2 videos is available for streaming here.
Season 2 World Download: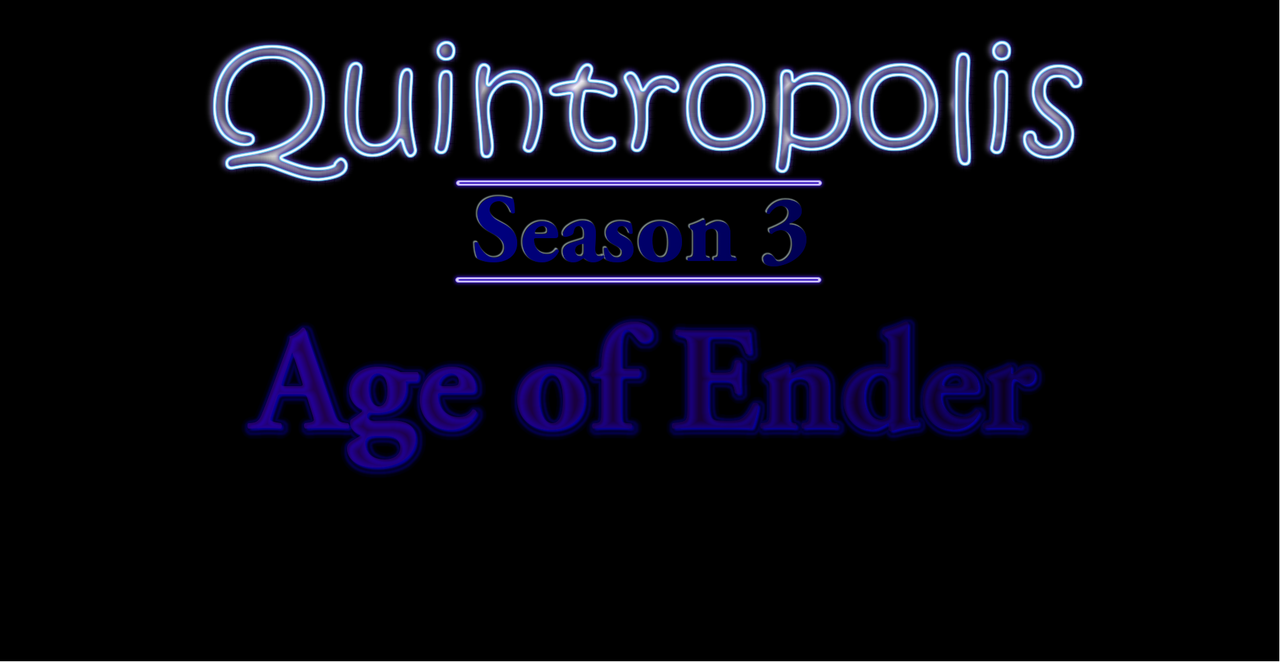 (November 2016 - December 2019)
Currently in progress! Season information will be available following the season finale.
LP series? Not my style! Video series? Closer, but not quite. Survival journal, maybe? That's better. Now in Season 3 of the Legends of Quintropolis Journal (<< click to view)!! World downloads and more can be found there.