Rillian
Zombie Killer
Join Date:

3/29/2011

Posts:

232

Minecraft:

xRILLIANx

Member Details
So I've finally decided to legitimately start my city (if you've seen my other two threads here). I'm doing a general layout right now, and taking a poll (still not sure how to do that though...).
So, do you guys think that this one looks cooler (octagonal, not sure how to lay out the houses/buildings. Any ideas?):

Or this (more square-ish, I have a better idea as to where to place buildings and the shape of them, but it is, in some people's opinions, much more boring):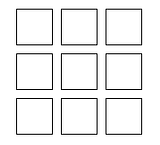 Here's a brief description, so that you all may know some more information about the city (lore):
Arstenia is the Capitol city of the large country of Aristen, slammed right in the direct middle. this country had been founded at the beginings of the country, and had grown in size and advanced weaponry and military tactics that they branched out and became the main city of their new country (note, this is still medieval age). Being located in the forested inland of Aristen, Arstenia is well known throughout the world as a major lumbering city, which also brings in large waves of income. This makes it possible for Arstenia to also be the center of trade in the western half of the known world, being home to four banks and a gargantuan underground trade complex, covering nearly twice as much ground as the city itself.
Due to harboring three noticeable housing districts, two military districts, a lumbering district, farming district and trade district, the city decided to split itself into those seperate sections formally, dividing the city into eight parts, as well as the city square, being home to the capitol building and the home of the sovereign monarch of the country.
Due to this, the city is shaped as an octagonal (MAY ALSO BE REPLACED WITH SQUARISH) city, with guard outposts at each corner of the city walls.