breakfastcrew
Carpenter
Join Date:

1/14/2011

Posts:

40

Member Details
Type Ghost in the seed generator and name the title whatever you'd like. This is similar to the 404 challenge except you may use torches. The story is your dog kips has ran away exactly one year ago. You are on a walk in the woods where you played frisbee with her while she was just a pup. You begin hearing noises nearby, almost a faint bark just like your dog use to make. You investigate, convinced that your dog kip was still alive and somewhere in that cave...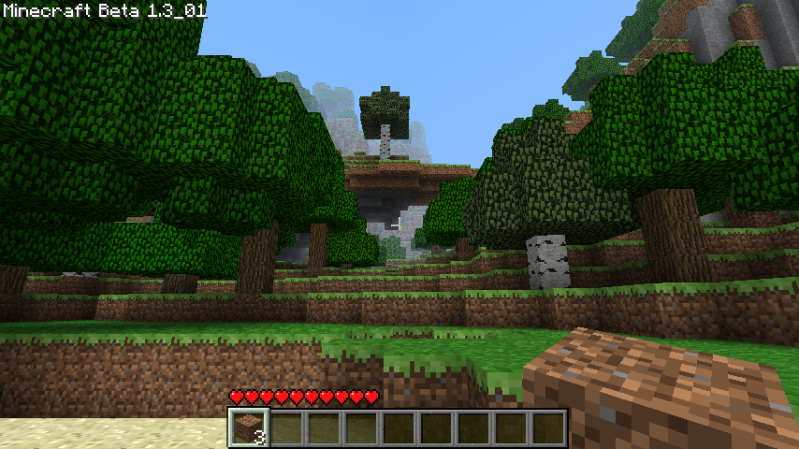 Location of cave
X -181
Y 72
z -109
Rules
You MUST enter with following items, anything extra, unless noted, is okay.
1 Egg
1 Bucket
1 Stone sword
3 Wool
5 seeds
Less than 5 pieces of pork chops
Less than 2 saplings
Must be on hard
No walling, Ex : 5 skeleton archers appear and you make a wall to avoid them.
No "branch" mining to obtain ores/coal
Must be in the cave by nightfall
No bows allowed
Challenges
Build a shelter 10x10x10 or greater +15
Make a bed over lava. +5
Build a brick fireplace +30 (Burn a diamond ore in the fireplace +20)
Build a lumber yard +30
Make a noteblock +25
Lose 5 hearts in a fall without dying +30
Light a creeper on fire +20
Light a skeleton on fire +15
Light a spider on fire +10
Light a zombie on fire +5
Kill a total of 20 monsters with flint and steel +50
Create a mob spawner trap +100
Do not heal for the first 10 minutes of entering the cave +200
Enter the nether and kill a ghast +100
Create a minecart trap leading to lava +100 (if there is a creeper in it and works bonus +100)
Create an egg farm +500
Diamond armor +150 per piece
Iron armor +75 per piece
Gold block +75