auzura
Retired Staff
Diamond Miner
Join Date:

10/5/2010

Posts:

776

Member Details
Hello! As I have mentioned before, I am still a bit new to redstone. I believe I have been doing well, and to prove it, I decided to use my knowledge to create my own door lock mechanism.
First, the scene: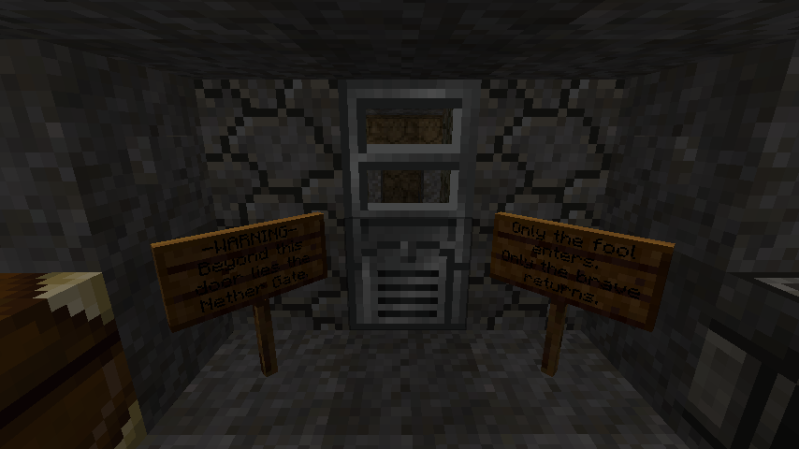 Iron door. Welp, looks like we need a switch. Hm? Looks like there are two buttons on either side. Pressing one at a time does nothing, so let's try them both in quick succession.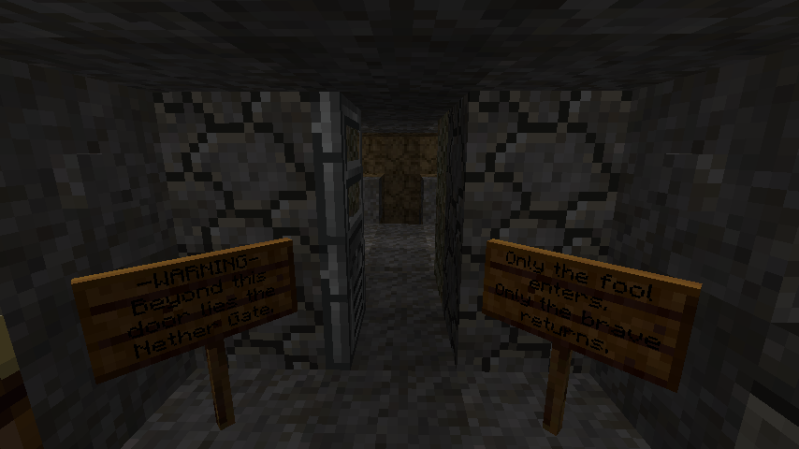 Aha! That did the trick. Looks like this door requires two buttons to be activated at the same time. Now that it is open, let's go through!
.... Did someone hear a clicking noise?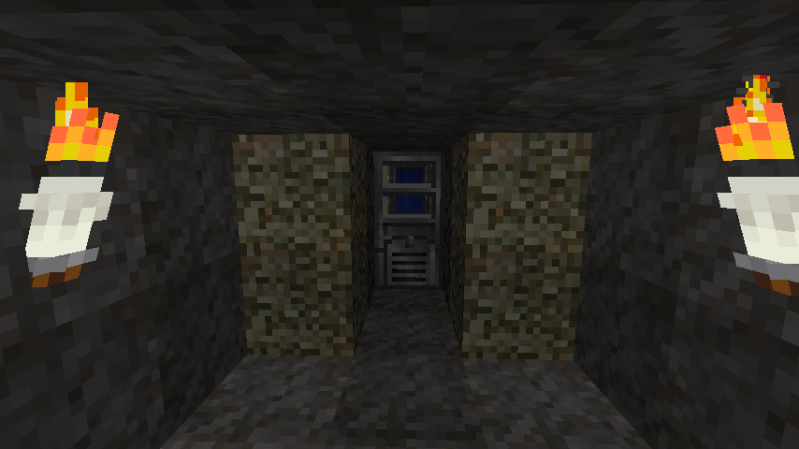 ****.
There's a button. Pressing it again does nothing.
Gravel?
Oh! A way out! It takes me to the surface.
-----
Right, so. How does it work? Well, here's the guts of it.
Not pictured: what the buttons are connected to at top right and left. But this picture is complicated. How about a simpler one?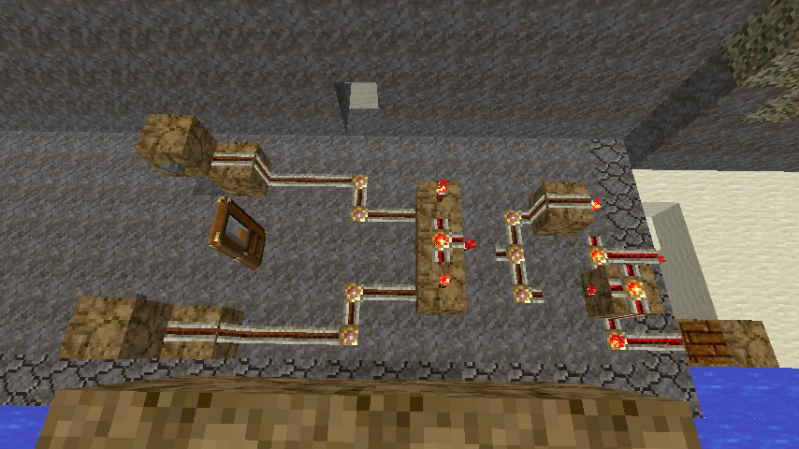 Ah, much better. As you can see, the buttons are connected to an AND gate, where the output goes to an RS NOR latch. The output there is routed both to --
Oh, in English?
The AND gate works so that both torches must be activated to work, therefore, the output only works when both buttons are pressed. When activated, the memory latch triggers a one time change, which directs its output to the [here underground] wire that opens the door. The door stays open until the pressure plate (here placed on the far right for convenience's sake) is hit, which reverts the memory gate.
I am quite proud of it myself, but I apologize if this is nothing new. At least I made it an interesting read, I hope :Pig:.