a_mutant_hobo
Carpenter
Join Date:

12/27/2010

Posts:

52

Member Details
EDIT: Here's the save file link on filesmelt for all the people who've been asking:
http://filesmelt.com/dl/World125.zip
Been working on this lake house for the last couple of days, I think it looks awesome. I used 1000's of wood plans, and about 100 glass panes. Behold,
And the back..
Here's the front entrance, you can see the stairs, a painting, and the door to the fishing pier.
To the right, the hallway to the swimming pool
If you go down the hallway, here's the pool itself: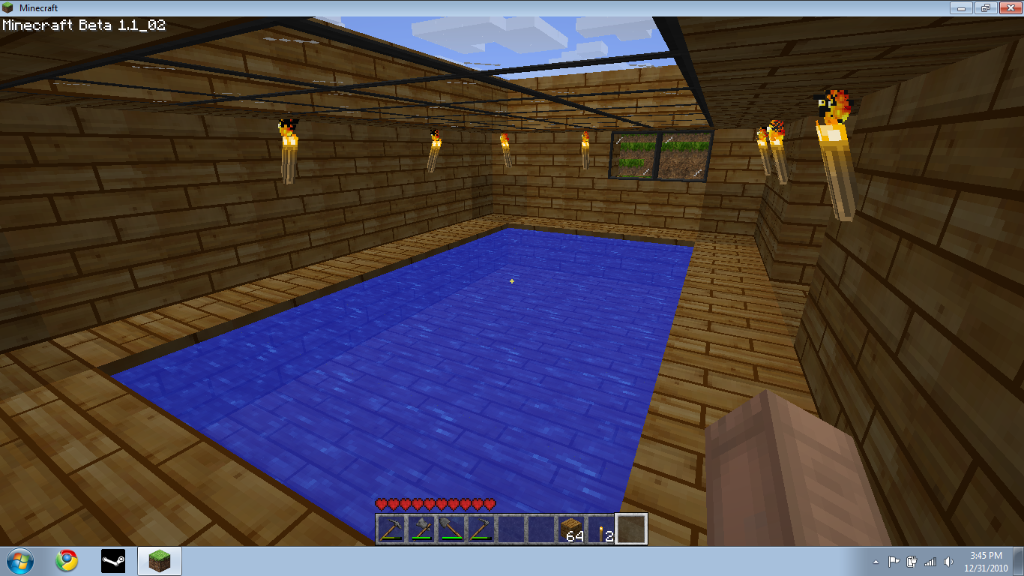 Here's to the left of the front door, you can see the hallway to the workshop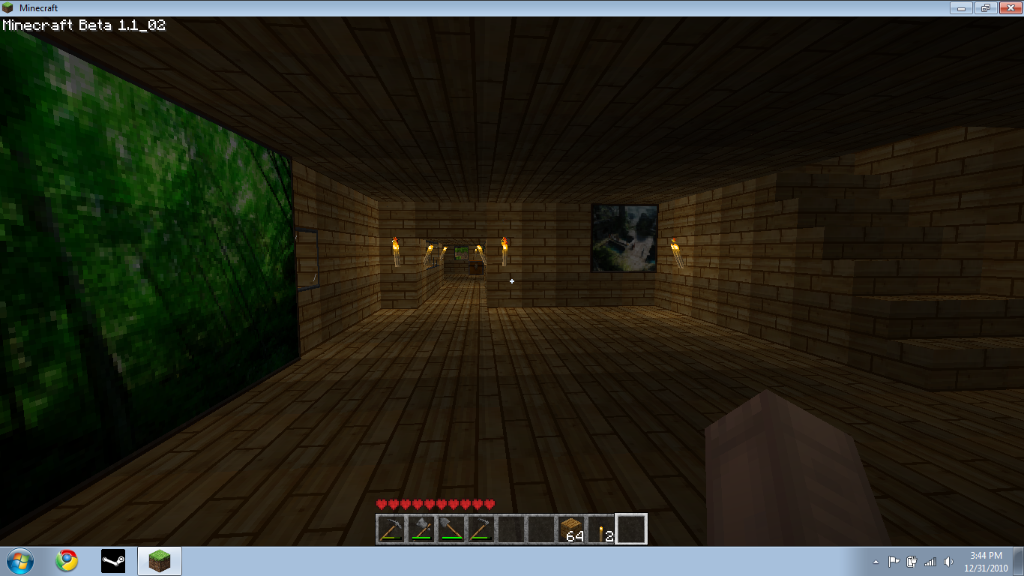 And the workshop itself, with my furnaces, workbenches, and chests.
The fishing pier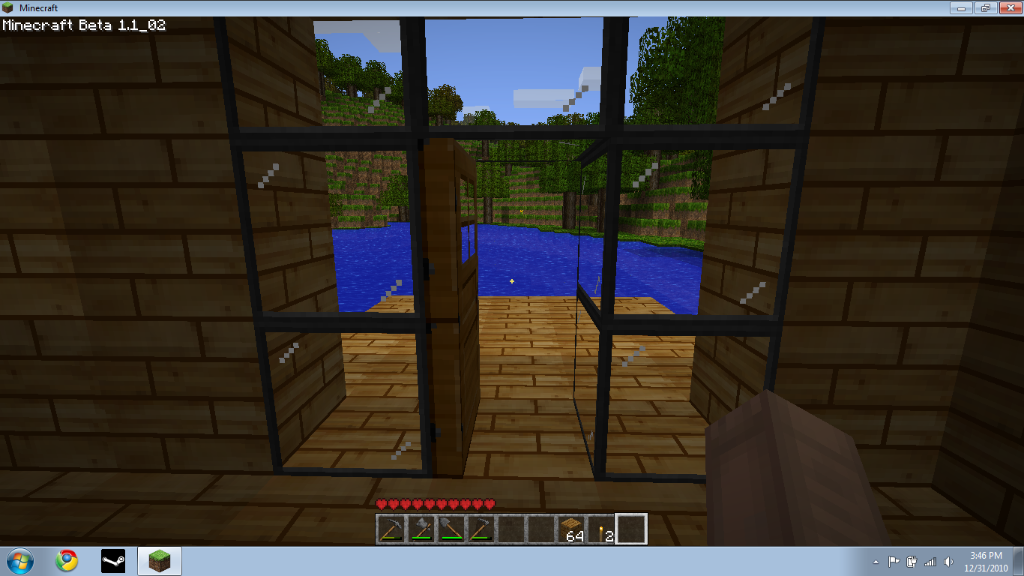 Take the stairway upstairs, here's the upstairs room, resplendent with a glass wall, bookshelves, and many paintings.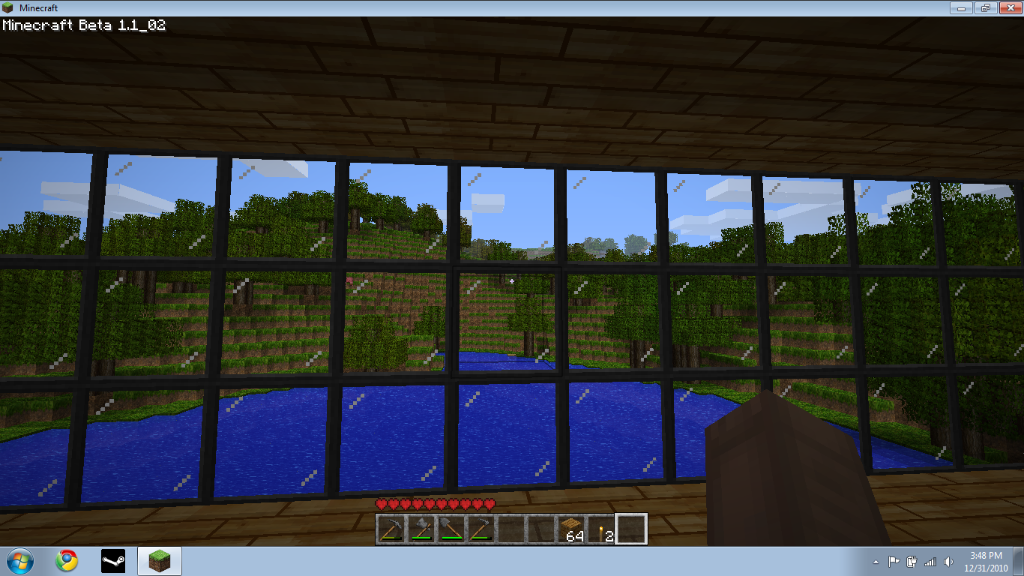 Here's the stairway to the roof;
And the roof itself, complete with open-air grain farm.
And, voila. The only mod I used was the Mixcraft HD Texture Pack v21.
Also, it's funny to note the lack of trees in the immediate area.