Superintendent
Void Walker
Join Date:

11/1/2011

Posts:

1,566

Member Details



Version: 4.1.2
Day of Thread: 988


Table of Contents-
Red Dragons

Health: 80 (
× 40)
Armor: 10 (
)
Hard Attack Strength: Fire effect
Spawning: One per dragon lair
Weakness: Snowballs
Size: A little smaller as the Ender dragon
Details: The red dragon is a neutral mob that spawns in dragon lairs. They do not break terrain. They usually rest in the dragon lair, but can occasionally fly around it. If you attack it or try taking anything in the dragon lair, it will attack you. It attacks you by breathing fire on you. The "fire" is a lot of fire particles that fly up to seven blocks away. The particles cannot go through blocks. If the fire particles touch you, you get lit on fire. The dragon can breath fire for around three seconds. All of its body is protected by its scales, except for its underbelly, which has no armor. Snowballs harm it, even through its armor
Tamed Dragons: You can tame dragons as well. Dragon taming works like horse taming, meaning you get on the dragon to tame it. But you can't tame a dragon without giving it gems, like wheat for horses. Dragons will take iron ingots, gold ingots, lapis lazuli, and diamonds. When tamed, the heart particles will appear. You can now get on the dragon, but like horses you cannot move the dragon unless you put a saddle on the dragon. The movement is normal, but instead of jumping, the spacebar makes the dragon fly. The spacebar flaps the wing once, and you can flap the wings ten times before it has to touch the ground again. Each wing flap raises the dragon two blocks. The dragon will breathe fire on any mob that attacks it, not you.
Drops: A dragon drops 2-5 scales,0-3 teeth, 0-3 gold, 1-3 iron, and rarely a diamond





Frost Dragons

Health: 90 (
× 45)
Armor: 10 (
)
Hard Attack Strength: 6 (
) plus freezing effect
Spawning: One per ice cavern
Weakness: Fire and lava
Size: Same as red dragon
Details: Frost dragons are bright blue dragons only found in mountains in taiga and tundra biomes. They stay peaceful toward you, unless there is any other dragon near, or there is flint and steel in your hand. They also attack if there is fire nearby. They still attack you like red dragons, except with ice particles that freeze you a little and do some damage. They only spawn in ice caverns, which are the dragon lairs in the winter biomes. Wherever these dragons land, snow appears much like snow golems.
Tamed Dragons: These dragons can be tamed and ridden like red dragons
Drops: 2-5 scales, 0-3 teeth, and 1-5 ice blocks, 0-3 gold, 1-3 lapis lazuli, and rarely a diamond



Nether Dragon

Health: 90 (
× 45)
Armor: 10 (
)
Hard Attack Strength: 4 (
) plus burn damage
Spawning: One per Nether lair
Weakness: Snowballs
Size: Same as red dragon
Details: Nether dragons are dark red dragons. They spawn in Nether dragon lairs, but usually fly around the Nether. They still try to keep near the lair in case of invaders. Nether dragons are always aggressive toward you. Nether dragons are like red dragons, they burn you and are weak to snowballs, but Nether dragons are more like a Nether mini-boss. The will see you from 100 blocks like Ghasts, and will fly at you to attack you. Nether dragons sometimes attack Ghasts
Tamed Dragons: You cannot tame Nether dragons
Drops: 2-5 scales, 0-3 teeth, 1-5 Netherrack, 0-5 gold, 1-8 iron, and very, very rarely a Nether star




Dragon Lairs

Size: Around 7 blocks high, 10 long, and 7 wide
Generation: Only in extreme hills biome
Details: The dragon lair is a rare cave-like structure only generated in extreme hills biome. They only generate on cliffs and hills. It looks like a tall and wide cave entrance, but it ends ten blocks in. The walls and ground have miscellaneous ores that appear by how rare they are. If you try to mine an of the ore, the dragon attacks you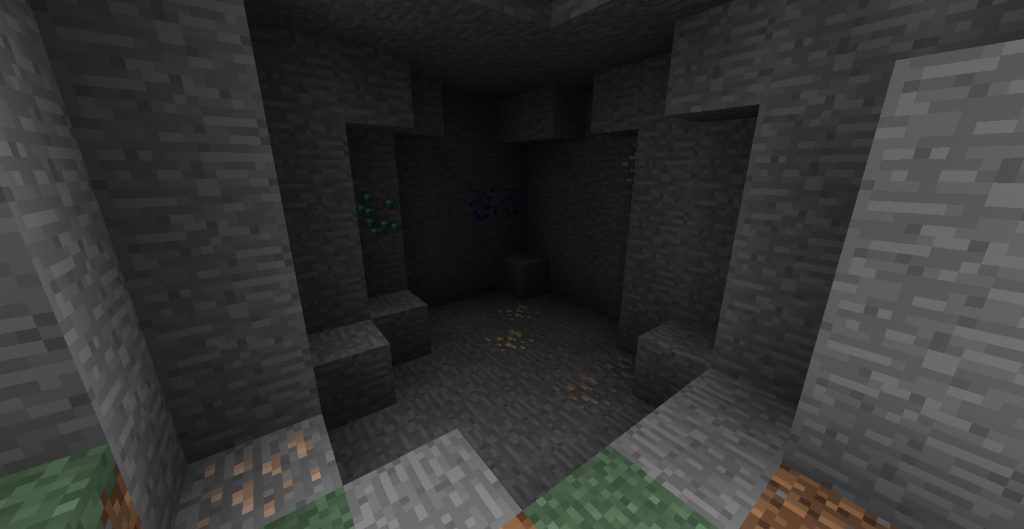 Ice Caverns

Size: Same as dragon lairs
Generation: In big hills and mountains in taiga and tundra biomes
Details: These ice caverns are rarer than other dragon lairs, basically because there are not that many suitable locations for them to generate. These caverns look just like dragon lairs, but are made of ice. There are a bigger chance of different ores on the floor here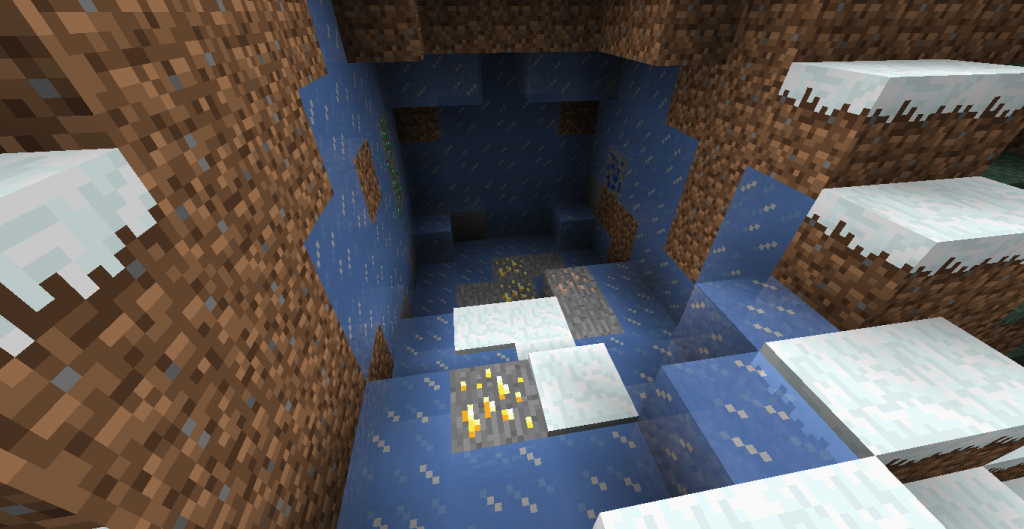 Nether Lair

Size: Same as dragon lairs
Generation: In the Nether in cliffs
Details: These dragon lairs are made of Nether brick and Netherrack. The Netherrack in the lair burns constantly. The ground has the same treasures as other lairs. At the back of the lair is a chest. The chest contains some valuables inside, like ingots, tools, armor, and sometimes scale armor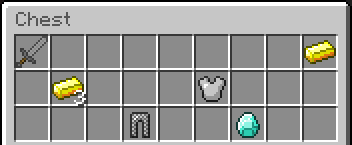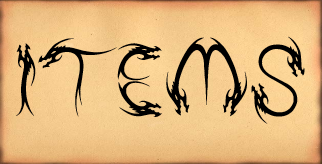 Scales

Type: Item
Details: Scales are items dropped by dragons. Scales can be brewed to make a potion. Scales are different colors depending on the dragon that was killed





Teeth

Type: Item
Details: Teeth drop from dragons. They can be brewed to make a potion, along with crafted into a spear


Armor Potion

Type: Potion
Details: Armor potions are potions that increase the players defense by 50%. This potion acts like any armor, protecting you from attacks and etc. This potion is made by brewing a red dragon scale with an awkward potion


Freeze Potion
Type: Potion
Details: When drunk or thrown, the target player is frozen for a few seconds. They are vulnerable to attacks, but all damage taken is reduced to 50%. Made by brewing an frost dragon scale in an awkward potion


Fire Absorption Potion

Type: Potion
Details: When this potion is used, you gain a regeneration effect while in lava. Made by brewing a Nether dragon scale into an awkward potion


Burning Potion

Type: Potion
Details: Burning potions light the player on fire, damaging them. This potion will not count if the player has a fire resistance potion, is in water, or if he/she is beneath rain. This potion is made by brewing a dragon tooth in a thick potion


Tooth Spear

Type: Weapon
Details: The tooth spear is a longer weapon made with two sticks and a dragon tooth. You can jab with them, dealing four damage (
). You can also throw them for six damage (
). But a downside is that tooth spears are as weak as gold. They break faster if you throw them


Dragon Armor

Type: Armor
Details: Dragon armor is made by using any scale in an armor pattern. It will protect you against fire, and a little bit of lava. It has 18 armor points (
). The armor has durability a little more than diamond


Changelog-
Original Update- 11/16/13
Removed Star Dragon
Removed Ender Dragon
Rewrote flying/taming mechanics
Fixed the formatting glitch
Edited the thread
Added more Q&As
After Party Update- 8/25/13
Removed birthday signature
Birthday Update- 8/8/13
​Added new dragon
Added pictures to everything
Added Table of Contents
Added Changelog
Added Q&A
Edited entire thread
Fixed entire thread
Added signatures

Questions and Answers-
Is this overpowered?
No, dragons are not overpowered. They don't break blocks, and don't seek you out to kill you. When you ride them, other people can hide or fight.

But the flying is overpowered...
Nope. It would be hard to shoot/breathe fire while on a dragon. But you still can. Meanwhile, people on the ground can shoot up at you pretty easily. Remember that you can crash a dragon.

What if servers don't want dragon?
There would be a new option in the server properties file that you can change. It would say "spawn-dragons=" and you say "true" or "false". Also, a new gamerule would be added called "dragonGriefing" would be added.
Don't say this is OP, because the dragons have limits and weaknesses.Just to make clear, the dragons CANNOT BREAK LANDSCAPE.These would be hard to use as a griefing weapon. If you think they are too hard to beat, ask yourself why you attacked them in the first place.

Do You Support This? Put this in your signature!

Please hit the
button to support!
Comment and give feedback!
Thank you!