SRStark20
Coal Miner
Join Date:

7/27/2011

Posts:

105

Minecraft:

SRStark20

Xbox:

SRStark20

Member Details
I believe that both Obsidian and Emerald Ore need new textures.
Sure, you can get a texture pack, but not all of us want to go through the trouble for just two blocks, and this change also makes sense for more... realistic purposes.
Obsidian
In-game, Obsidian looks well... odd. The real life counterpart is black, shiny, and for the most part, smooth. Minecraft Obsidian is none of this (although you really cannot make Minecraft blocks shiny).
I think a texture overhaul is required for Obsidian. They've done a wonderful job with Gravel in the recent snapshots, as it looks very realistic compared to past versions.
Here's a pictures of real Obsidian for good measure.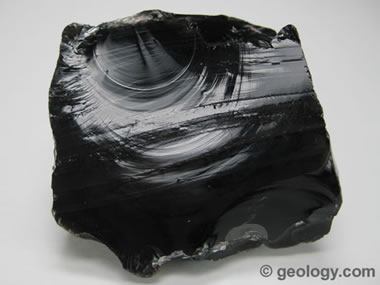 Emerald Ore
I personally am not a fan of the way the Emerald Ore blocks look. They just seem to be a normal rock with scattered green dots. I have went mining in recent snapshots, and I have actually walked right past the ore because it's not noticeable really. They should go more in the direction of how the other blocks look, most specifically Lapis.
It needs to stand out more.
More Than One Texture Per Block
I also think that there should be a 2-3 different block textures per type of ore. It just get tiring mining the exact same looking block of coal.
Another added part to that, is that perhaps certain textures of the block are more rare and yield more of a drop when they are broken.
For Example: There are three different textures of Diamond.
The First is the default texture and it yields one diamond per drop.
The Second is a newer texture and it has more diamonds on the block itself, and yields two diamonds, but is rarer to find.
The Third is also a new texture and the block looks loaded with diamonds when you first find it, and when mined, it yields three diamonds, but is also extremely rare to find (maybe 5x rarer than normal diamond ore blocks themselves)
Thoughts, Comments, Hate, and whatever else is welcome. Thanks for reading.