SinisterSundown
Tree Puncher
Join Date:

1/28/2012

Posts:

32

Minecraft:

SinisterSundown

Member Details
Don't forget to Vote and press Up Reputation!
You know the scary cave sounds you hear when you're in the dark and you find a new part of the cave you haven't lit up yet?
It would be much scarier if those sounds meant something. Like a lurker in the dark was following you...
Cave Lurkers
Cave Lurkers. Nameless abominations birthed from the depths of the earth itself. So rare barely anyone has ever seen them. Legends whisper of countless miners being lost to the depths below... Twisted by the mad whispers of the Forgotten Kingdom.
Health Points
10 (
× 5)
Attack Strength
Easy: 1 (
)
Medium: 2 (
)
Hard: 4 (
)
They attack in swarms similar to Zombie Pigmen. Hit 1 and they all swarm after you.
Since Cave Lurkers have tamed Cave Spiders they both spawn together.
Cave Lurkers have a chance to spawn on a Cave Spider creating the Dreaded Cave Jockey.
Hits Faster than normal monsters but weaker damage. Kill them quickly!

They can climb walls as well. Making pursuit even worse for the player.

They also occasionally attack with Harmful Splash Potions so be careful!
EDIT
Due to wonderful advice from others I have decided to change the idea of Cave Lurkers and Cave Spiders being hostile towards each other. They are now a force to be reckoned with, taming spiders to prey upon the unfortunate. They also have a chance to become Cave Jockey's (Cave Lurkers riding Cave Spiders) with some having a chance to be armored. TERROR.
Drops
(0-2)
(0-1)
Rare Drops
(0-1)
(0-1)
Experience
5
Armor
2 (
)
Cave Lurkers are de-evolved sub-humans, pale with red eyes that glow in the dark and dirty claws that prey on the unwary and are similar to the creatures from the movie "The Descent" or Falmer from Skyrim.

Refusing to be seen by the outside world, let alone the sun. They are vicious, nasty and live in the ancient regions of the world. Only rarely will they come out in the night on certain phases of the moon or in massive thunderstorms to feed on animals... They mercilessly eat their victims with absolutely no remorse.

Introducing this new creature also has the benefit of introducing A new Generated Structure.
Forgotten Kingdoms
These new structures would help further "Flesh out" the game by introducing these fallen empires infested with Cave Lurkers and Cave Spiders. Quickly defeat them before they swarm you!
The inside would be vast like a Stronghold, Nether Fortress, or Abandoned Mine Shaft, Therefore taking time to explore. Full of riches but danger as well. Navigate through the throne room and find the royal crypt
literally glowing with treasure!
But there are traps here too. Watch your step or you might fall into the spider pit or step on a pressure plate and get shot by arrow dispensers.
These areas will only spawn in 3 different areas just like Strongholds. But I want these places to present more of a challenge to the player. And no they're not the same. Comparing them all is just a waste of time. I'ts supposed to be a new/different generated structure.

Thanks to Dingo_Winterwolf for helping me make these concept pictures in the spoilers below. Check them out!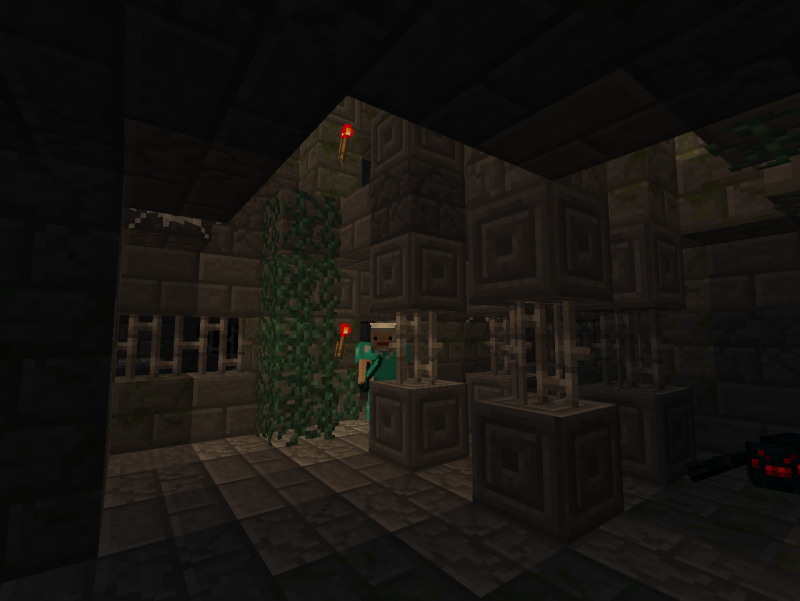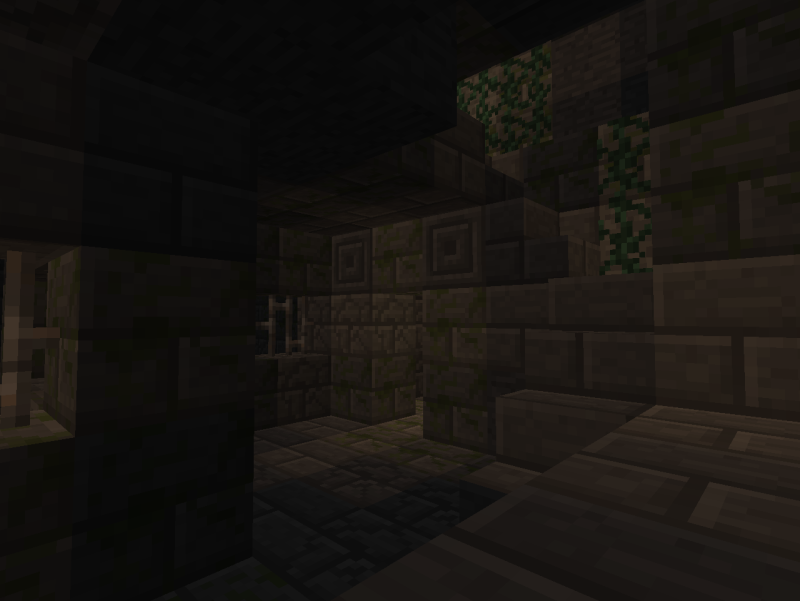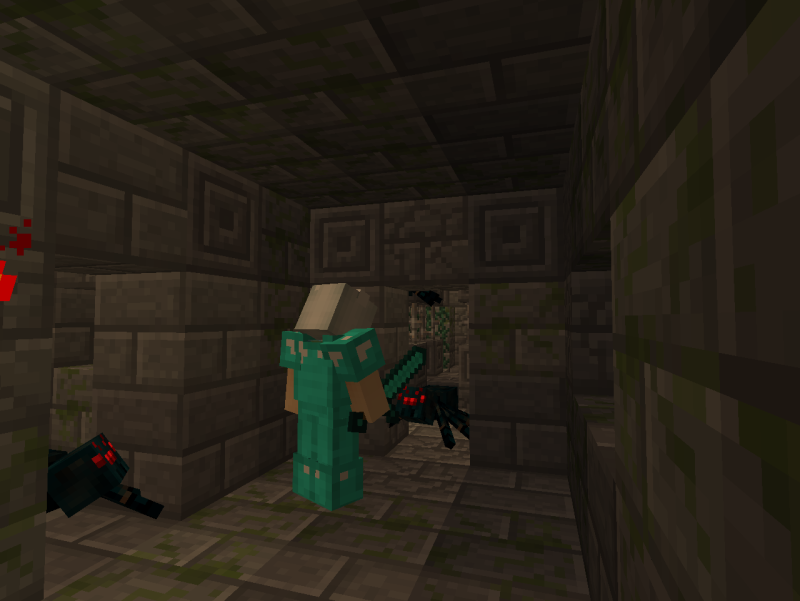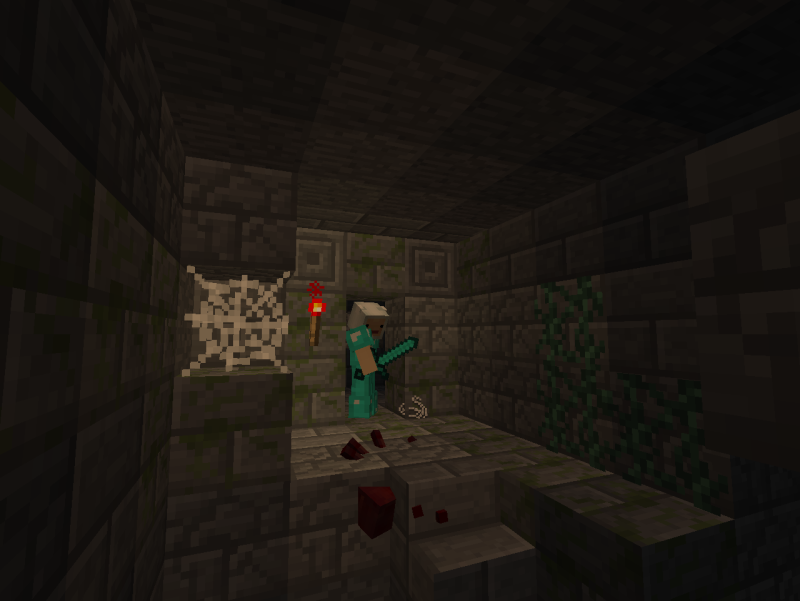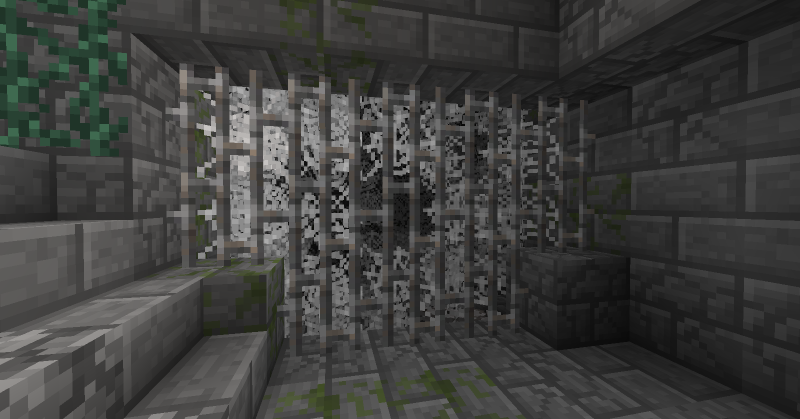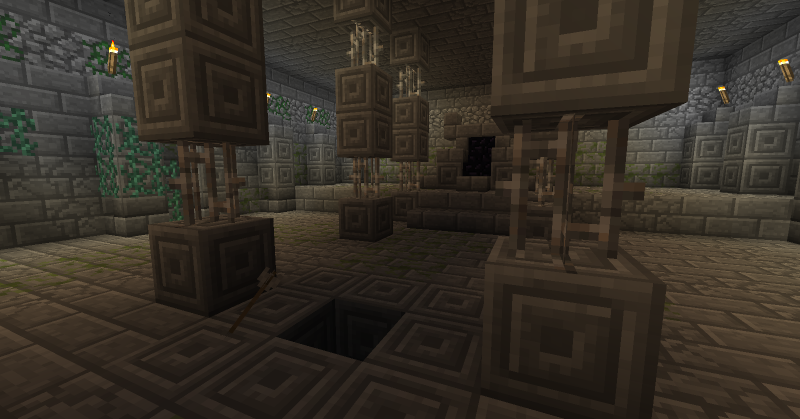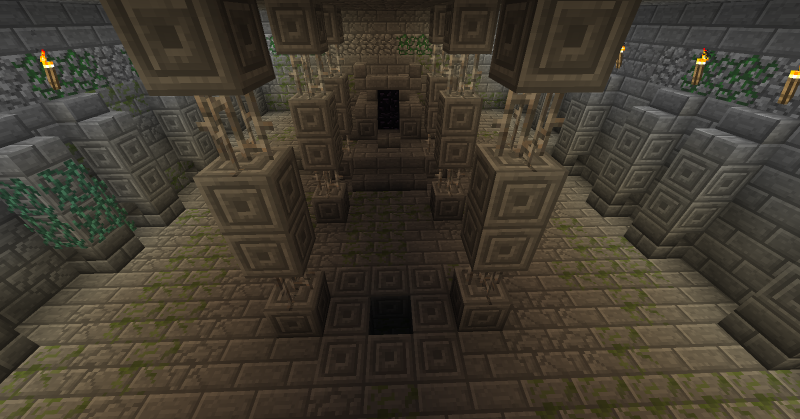 I have decided to slay them all.
This thread is subject to change at anytime for editing. Thank you all for your constructive criticism and comments.