blueberry12
Carpenter
Join Date:

12/25/2011

Posts:

65

Member Details
The Void Dimension is a dimension in the void, at level y=64 or something (it'll probably be too hard for notch to program it to be below bedrock level)
So it's not technically in the void - but just assume it is
This will implement a use for the dragon egg you get when you beat the enderdragon.
Just like you use ender eyes to locate a stronghold, you have use the dragon egg to find a portal to the void.
The dragon egg, when clicked will teleport to the direction of the portal.
The Void is a dark, flat, and deserted place, and it is an infinitely generating world (not like the End)
Structures similar to NPC villages naturally spawn sometimes known as Ruins (you can imagine it as being a deserted city), and it randomly has tall buildings, bars, apartments, universities and small houses
The Void Dimension has a boss in it, the unimplemented Red Dragon, which shoots stuff thats simliar to ghast fireballs that explodes on impact with same radius as TNT
I'm still working on it so I'm open to any ideas or suggestions.
Remember that this is still in progress and it's nowhere near perfect
Some pictures:
These pics aren't the actual Void dimension; its the portal room
I'm still working on the void itself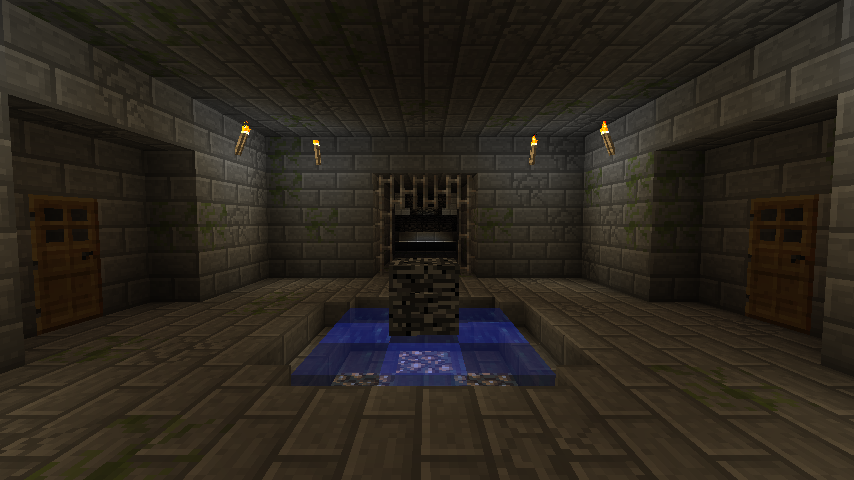 When you press the bedrock button after putting down the dragon egg, it will teleport inside the portal room itself (see bottom pictures)
The portal room lit with torches
Cross section (with dragon egg already teleported inside)
The portal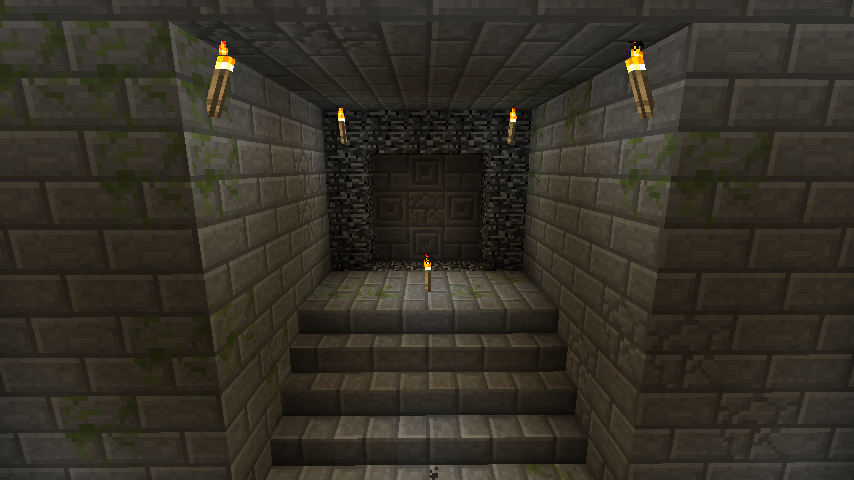 when the dragon egg is inside the giant dragon egg the 3x3 portal'll be lit.