LupusX
Zombie Killer
Join Date:

11/23/2011

Posts:

197

Member Details
-- We have made it into Minecraft 1.7! --
My main goal with this post was to make the community interested in more biomes so that Mojang would prioritise that aspect in their busy schedules. And it seems we have finally made it happen! Additionally we also got 2 of my suggestions into the game, which of course is fantastic.
---------------------------------
Blossom Grove
Now put down your guard and enjoy the moonlight in this mob free but oh so rare environment. Unfortunately, the underground isn't as peaceful. If you are lucky you will also encounter a deserted old vineyard for some delicious grapes. This rare fruit replenish only 0,5 hunger each, but they are all eaten at the same time, making it the quickest but most expensive food source.
Rumours say the farmers have noticed crops grow faster.
Old version:
Oasis
Take your horse and embark on a journey to discover the Orient. These warm and barren deserts might contain a scarce amount of watering wholes, a common place to find various merchants with donkeys full of goods to trade. Make sure to have your wallet full, for these rare goods cannot be acquired elsewhere.
Fungi Biome
The luminescent mushrooms proves to be a perfect, yet mystique light source in the deep caves of the underworld. Rumours speak about small glowing angler-fishes that thrive in nearby underground lakes.
Thanks to Hansentale for the inspiration.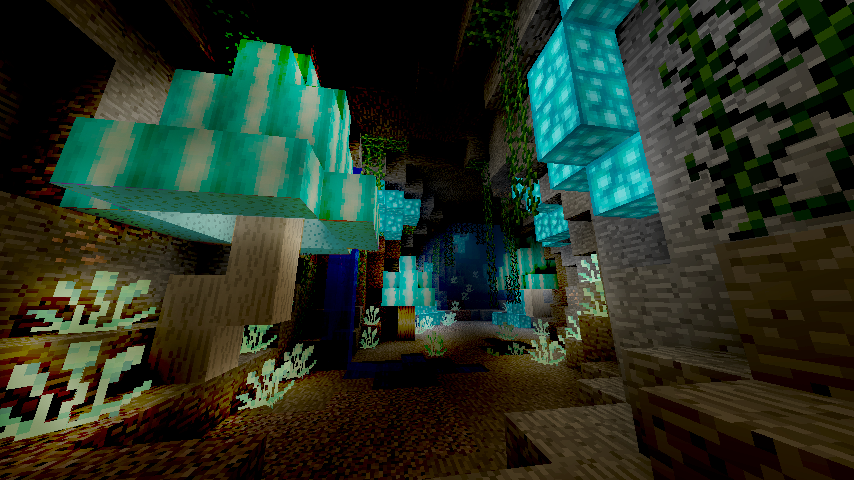 Tropical Islands
Palm trees grow on the beaches of these plant rich atoll islands located on the great oceans. Breaking palm leaves spawn coco nuts, which are an essential food source out here.
Savannah - IMPLEMENTED IN 1.7
In the never ending terrain of the African wilderness, animals thrive in the shadows of the acacia trees. Clay is commonly found in nearby watering holes.
Wild West desert - IMPLEMENTED IN 1.7
This arid landscape consists of a new reddish stone, and a new matching sandblock*. Lone wanderers need to watch out for the vultures, for they will attack any trespasser carrying raw meet.
*)The sandblock is not present in this screenshot since it's very time consuming covering the grounds.
Autumn forest biome
A colourful forest arises as you continue your exploration. No one in these woods will ever starve, as the ripest apples fall from the trees and the ground is covered by mushrooms galore!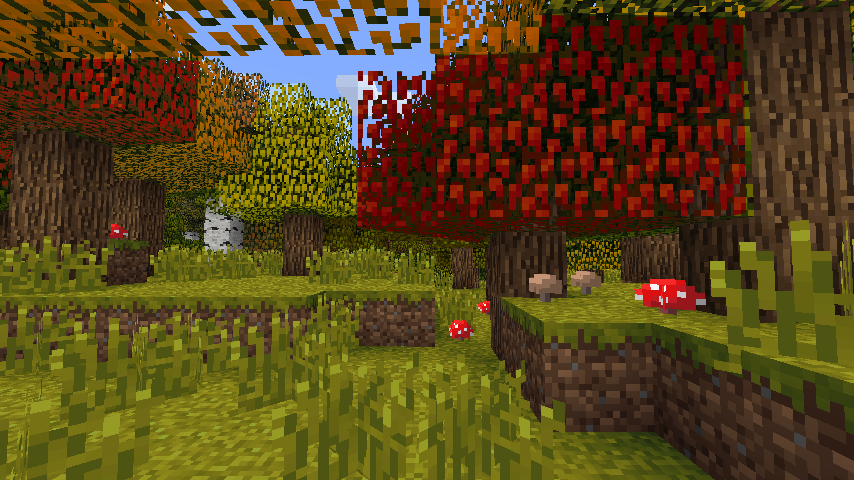 Frost biome
A cold breeze caught the landscape by surprise, which immediately froze the tiniest straw of grass. Make sure you wear some armour, or you will soon be history.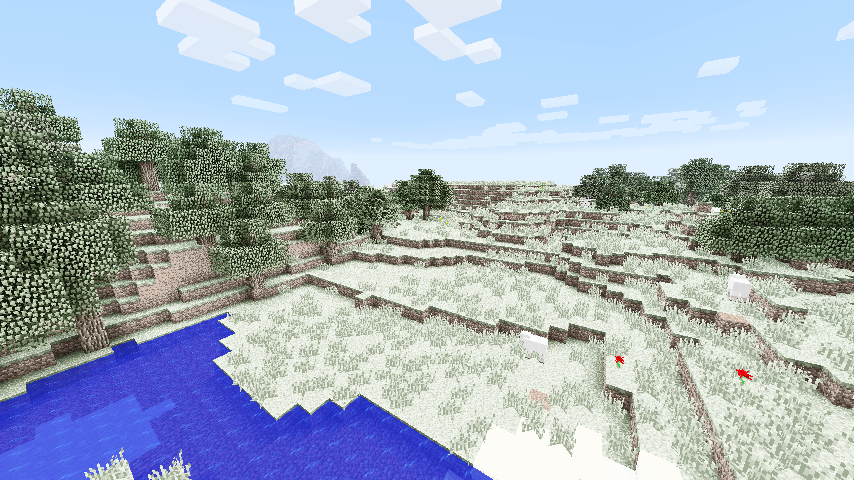 Darklands
The sky darkens as you enter this gloomy realm. A great challenge awaits the one who seek to face the death. Now grab your diamond equipment, you will need it.
Last edited by
LupusX
: Oct 21, 2013
LupusX