artistunknown
Stone Miner
Join Date:

10/29/2011

Posts:

99

Minecraft:

artistunknown

Member Details
After hearing jeb was thinking about adding jungle specific mobs, I decided to come up with my own mob ideas. First off, the only one I can show what it might look like, is a Native. Basically it's a jungle equivalent of a villager.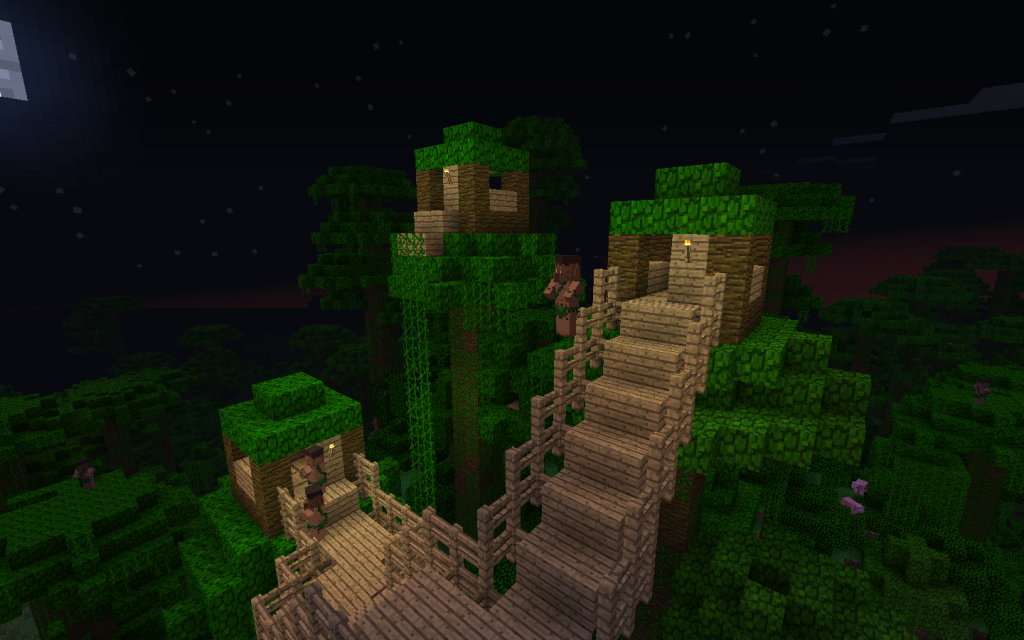 and here's a close up:
Other Jungle Mob ideas include a Fly, and Snake. Fly's would be cool, because, 1. we need more flying mobs, and 2. We need more things to use the bane of arthropods on. Snakes could be in both jungles and swamps, and maybe even deserts. I was going to model how they should look, but I couldn't get blender to work. Just imagine a blocky fly and snake. Any feedback on ideas is appreciated. Oh, btw, I made the native skin myself, so yeah...