Camakazininja
Coal Miner
Location:

Teh Interwebs

Join Date:

2/23/2011

Posts:

105

Minecraft:

Camakazininja

Member Details
Minecraft needs a more efficient way to cook our raw foods into delicious dishes. I propose the grill.
What it would do/ not do:
-It will be able to cook 8 food items simultaneously.
-It will use one coal for all 8 items. (Or equivalent fuel)
-It will take 80 seconds to cook.
-It
will not
smelt anything at all.
What it will look like: (Textures are here!)
-Bricks texture for three lateral faces.
-Custom grill front.
-Custom grill top with grill racks visible.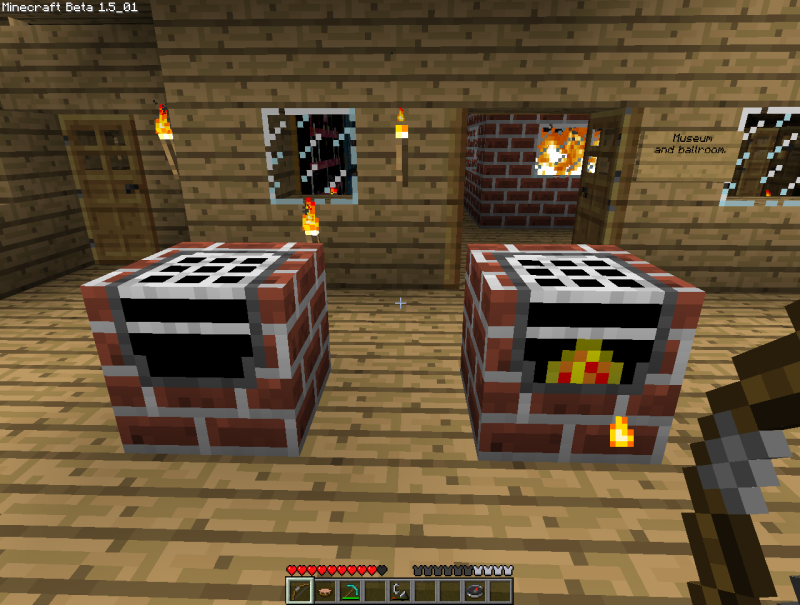 The Recipe:
Where
is clay brick.
The Cooking Screen: (Image here!)
-Two rows of 4 on each the left and right sides.
-Center slot for fuel.
The image of the screen:
http://lunixlabs.com/getimage.php?img=1305960097.png
Miscellaneous stuff:
-Same block resistance as bricks
More Info:
-We made textures for it that fit with the default pack.
-As soon as the API is out, we will be making this into a fully functional mod.
-We want to make this as easy for Notch as possible
Please post your comments/ suggestions. I cant do it alone!
Also
MAKE SURE TO VOTE!
Thanks,
-Cama
Special Thanks:
-BorgMercenary- Tons of support and my personal sounding board. Responsible for base textures and image editing.