pavlyska
Join Date:

8/27/2023

Posts:

1

Member Details
Add capybaras these are the best animals on the planet (Sorry for the mistakes I'm from Russia):grass:
Greetings dear users of the minecraft forum, I apologize for grammatical errors since I do not speak English
I also suggest adding a mechanic that when you attack 1 capybara, all capybaras within a radius of 20 blocks from the player also ran away from the player
What will they eat?
WATERMELONS! LOTS OF WATERMELONS!
You can also add that they can eat potatoes
It is also necessary to add animations (like a panda), Let's say the player does not give a watermelon, but throws it on the ground and the capybara already picks it up.
As we know, capybaras love hot springs, so I suggest that capybaras spawn in the jungle biome next to the lake, namely micro reservoirs (not oceans)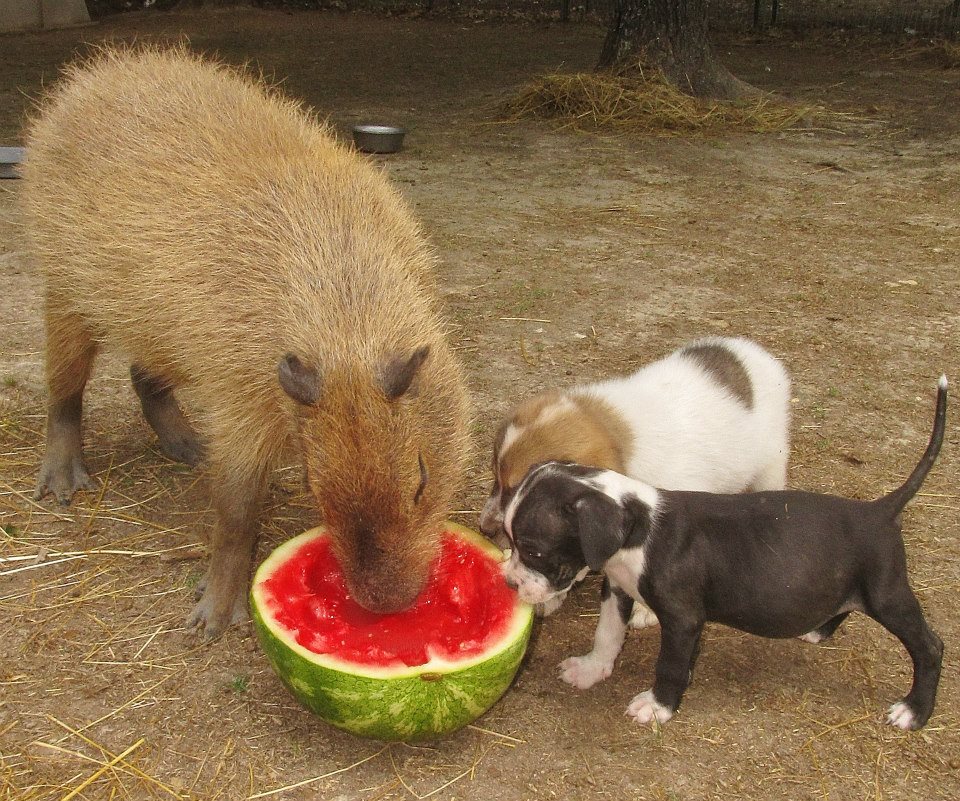 New mechanics after you have given the capybara a watermelon after it has eaten, a watermelon peel falls out of it that can be put on its head, the strength will be like that of a leather one, only it will not be possible to enchant




It will be a good decoration for the players

We also feed the capybara not with pieces of watermelon, but with a full-fledged watermelon in order to get a helmet
Also, for clarity, check out the mod of our community that the players made. But I think it would be superfluous to add the ability to ride them.:Notch: