mrgeennius
Location:

Entre Rios

Join Date:

11/28/2018

Posts:

1

Minecraft:

MrGeennius

Member Details
The Change
Map Arts
The change is about maps in item frames. We all know about the beautiful Gallery Arts on some servers with incredible Map Arts (Especially old and vanilla ones).
Since the change in the size of the map when you put it on an item frame, new stuff has came out, like the Infinity Room.
Because this change allows you to fill an entire room with your custom maps and build your room with your own colors, with your own design.

Maps are awesome. They have a high and different resolutions. Much higher than minecraft 16x16 blocks. And that is what make map arts awesome. The fact that you are able to put so much detail in one single minecraft block, even more detail than texture packs, the map resolution is 128x128.
Item Frames and Infinity Room
Infinity Room it's a Room made with Item Frames and one color maps. If you place light behind, the light of every block is the same and that creates the effect that you are inside an Infinite Room, because doesn't matter where you look at, it looks the same. Example Below.


WALLPAPERS
¿What if we could make our own wallpapers in minecraft? Right now, we can't. ¿Why? Because of the way minecraft render item frames. Every item frame is an entity, even if we put a map on it, and even if we place them together. So yeah. It gives a lot of frames issues when we are talking about a lot of item frames.
First Steps
Fix Lag Issues
We can change how minecraft render item frames, or map in item frames, and make it produce less lag, this will not only improve the "wallpaper thing" also will improve stuff like the Infinity Room, and Big Map Arts Gallerys.
¿How we make it produce less lag? As the same as Item Entities, which creates a group when they are one next to another. The same we could make for maps. We could put them together and read them as a whole entitie, this will improve Map Arts / Map Ideas so much and it will allow player to experiment a lot more, the imagination in minecraft could go to another level. ¿Why this isn't already added to the game? Well, i guess minecraft never expected players to use maps in these ways, making giant maps and stuff with a lot of them. But, now we are. ¿Right?. So, here i am suggesting it.
Make a Smaller Scale
Sadly, i was about to suggest a smaller scalle of maps, but i've been doing some maths and it's not possible with the map pixels being 128x128.
Being able to connect Maps in Corners
It would be awesome if we could connect map in corners as we can connect them placing them one next to another.
Currently, if we place two maps in a corner it will leave the item frame side pixels. We can fix this placing blocks as columns. But it would be great not need to do that. [Example of Item Frame Side Pixels Below]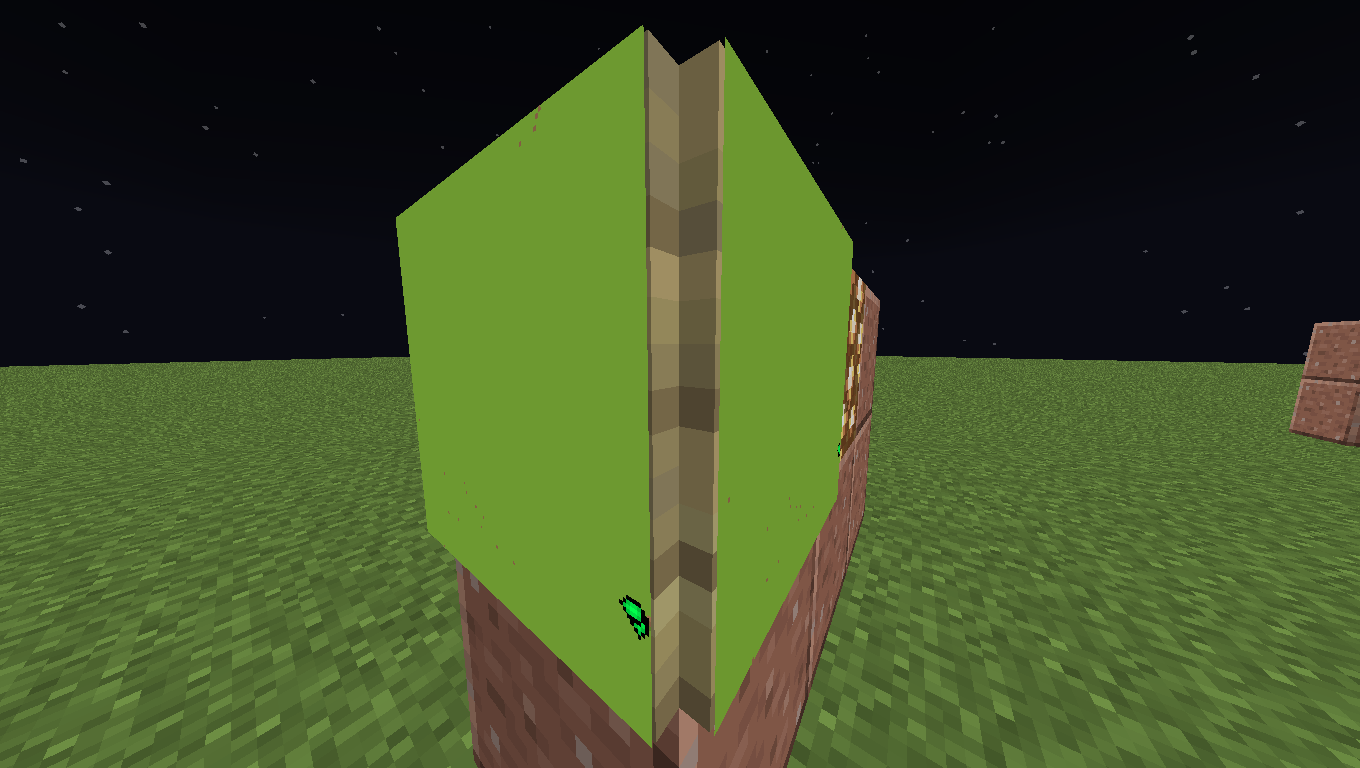 Improvements
With the Lag Issue being Fix, we could start using maps as Custom floors
Custom Walls, Wallpapers, Custom Roofs, Bigger and Better Infinity Rooms
We will be able to use maps as signs, as decoration, as messages and much more stuff, more often than ussual.
With the Map Corners improvement we will be able to make Custom Rooms, Custom BLOCKS, Custom Columns and MUCH MORE.
So, ¿what do you think about it? ¿do you like the suggestion? ¿what would you do to improve this amazing mechanic? COMMENT BELOW.
Thanks for Reading : MrGeennius
Sorry for the Grammar, English it's not my native language.