themegalocorvus
Tree Puncher
Join Date:

2/7/2019

Posts:

37

Location:

Russia

Member Details
THIS SUGGESTION IS LARGE AND HAS MANY INFORMATION. IT MAY BE AS LARGE AS SOME VERSION PATCHES ARE. DESCRIPTION IS NOT FULL AND WILL BE CHANGED WITH TIME.
FOSSIL STRUCTURES, CREATURES AND DIMENSION SUGGESTION (PART 1)
The Beginning
Do you know what is a fossil in vanilla Minecraft? If you don't know, I will say - it's a structure generating underground in desert and swamp biomes, looking like a huge skeleton of unknown creature. It is usually made of bone blocks or - more rare - of coal ore. It has a small chance to generate (about 1/64 in each chunk of these biomes). They are useless for now, but I (and mostly my inner dinofan) hope to make them very different and more useful.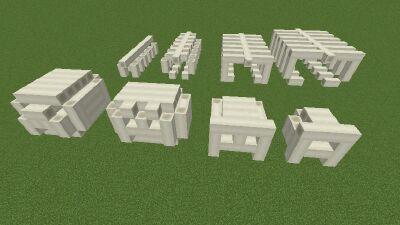 Here's the fossils' pictures. This is how they look like (all the types I think).
Fossils now can be used just for some free coal and bone blocks (and bonemeal!), but it seems a but useless. This idea is nearly like a full update like "Prehistoric Update" or anything. It will remake fossils fully and add some more things.
New Fossils
Most Fossils
Now there will be much more types of fossils, and they will generate in different biomes.
There's some screenshots of what I builded: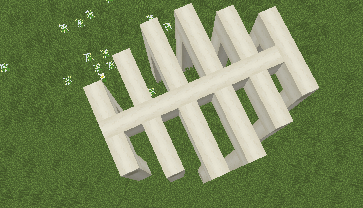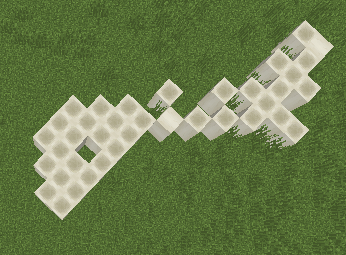 At least, Fossils will now generate in different biomes. They will generate in: Desert, Mesa, Swamp, Taiga, all Ocean types, Snowy Tundra, Icy Spikes, End, Nether and all beaches, deeper than 22 blocks underground. In all biomes, there will be different Fossils. In Desert and Mesa they will be made mostly of bone blocks and be preserved not too good (more parts than full ones). In swamps, Fossils are preserved better and there's more full skeletons, but they're always are coal or iron ore with few bones. In Taiga, fossils are replaced with cobblestone and it's mossy variant, and they preserved badly. In Oceans and Beaches fossils preserved good and they're bones. Snowy biomes preserved fossils terribly, and they're usually just some bone or coal ore pieces. And yes, their generation is different - they appear one time at 16 chunks in Desert, Mesa and Swamp, one time at 18 chunks in Ocean and Beach, one time at 22 blocks in Taiga and one time at 28 blocks in any icy biome.
Nether and End fossils are unique and their generation is different. And there's also some unique incrustations - sometimes fossils can be generated made of Sandstone, Stone, Andesite, Diorite, Granite, Emerald block, Diamond block, Clay, Terracotta or even Bedrock. Incrustated fossils generate randomly in any biome and they're much more rare than normal ones. And yes, fossils sometimes are mixed - bones, coal and even more "material". Anyways, there's even more unique fossils.


Small Fossils
There are some fossils that are smaller and are block-sized. These are Ammonite Fossil, Trilobite Fossil, Mosquella Fossil and Small Skeletons.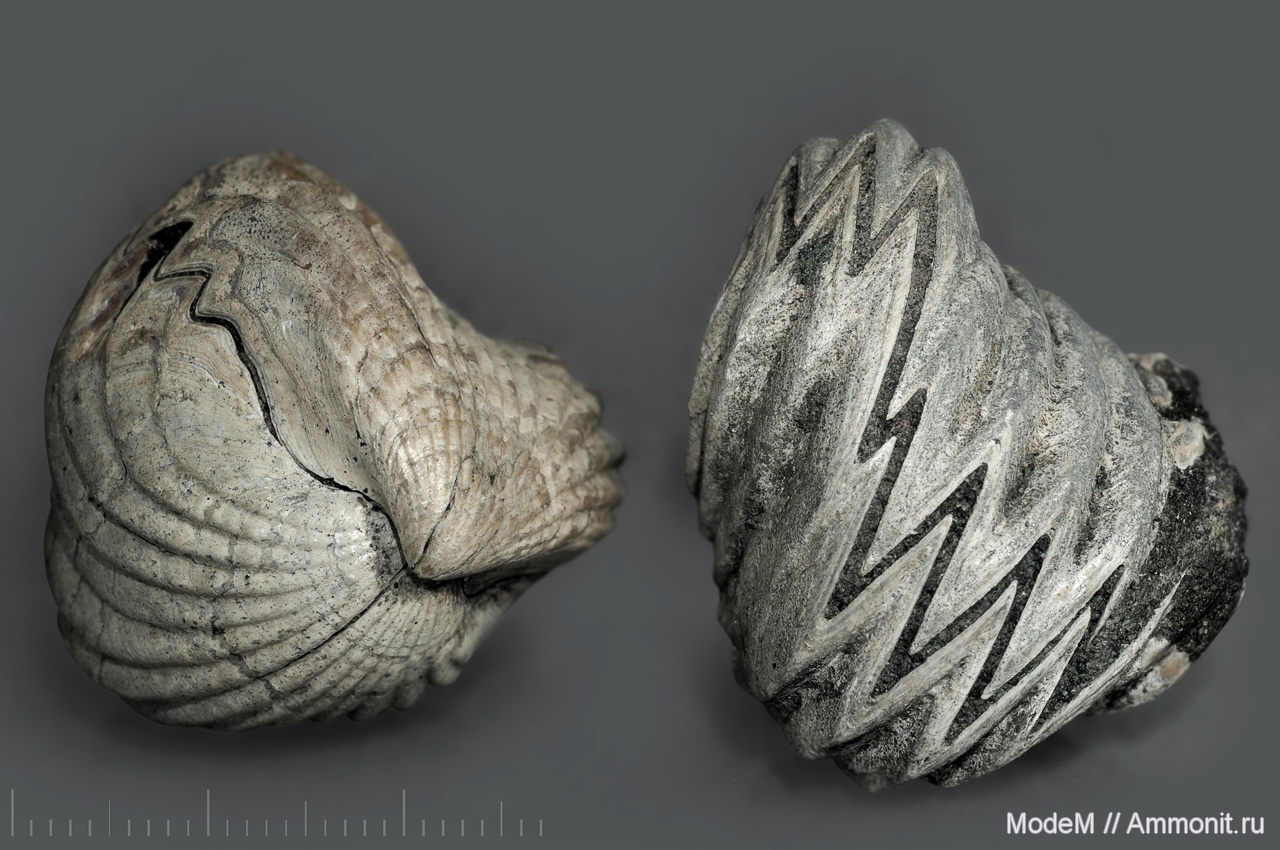 1 - Ammonite, 2 - Mosquella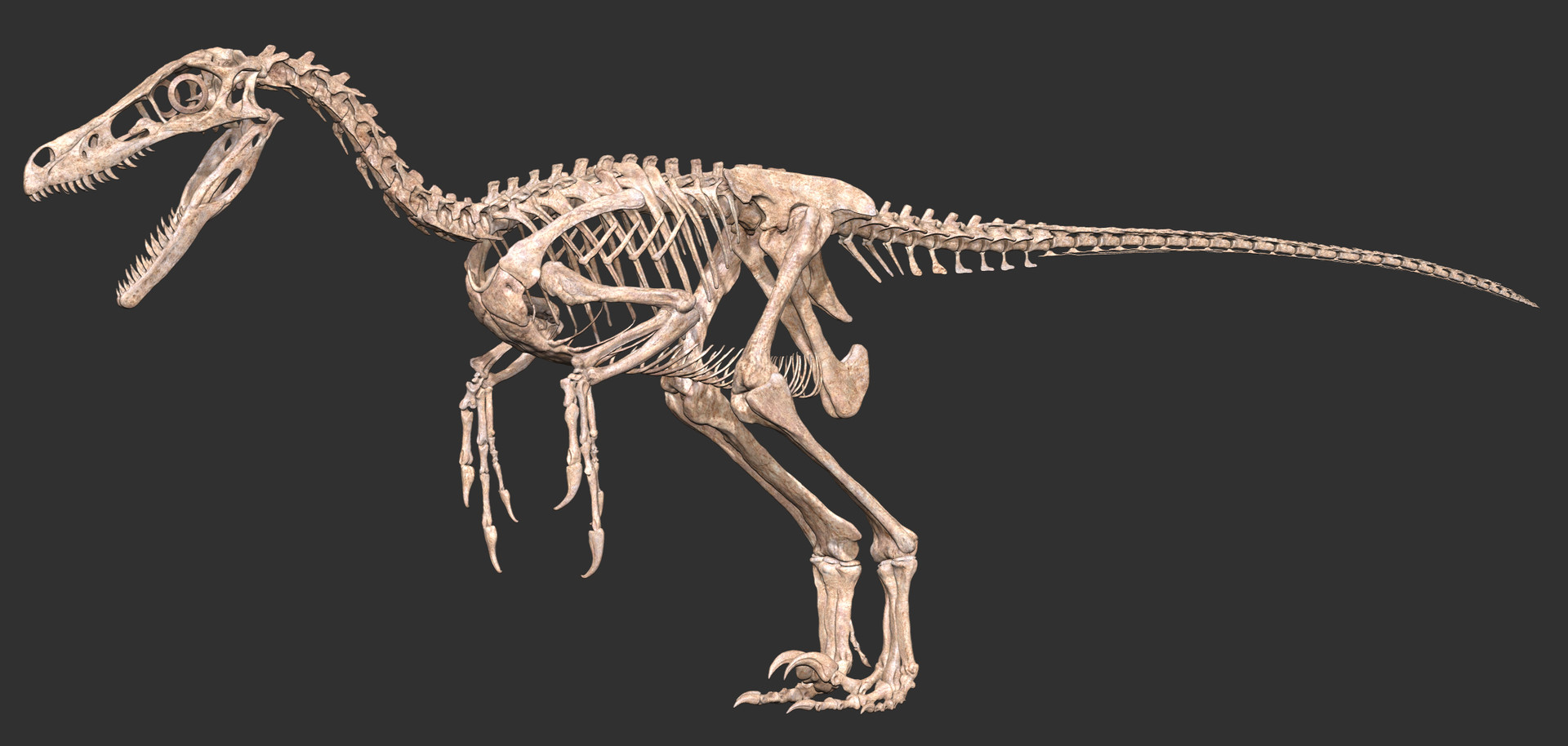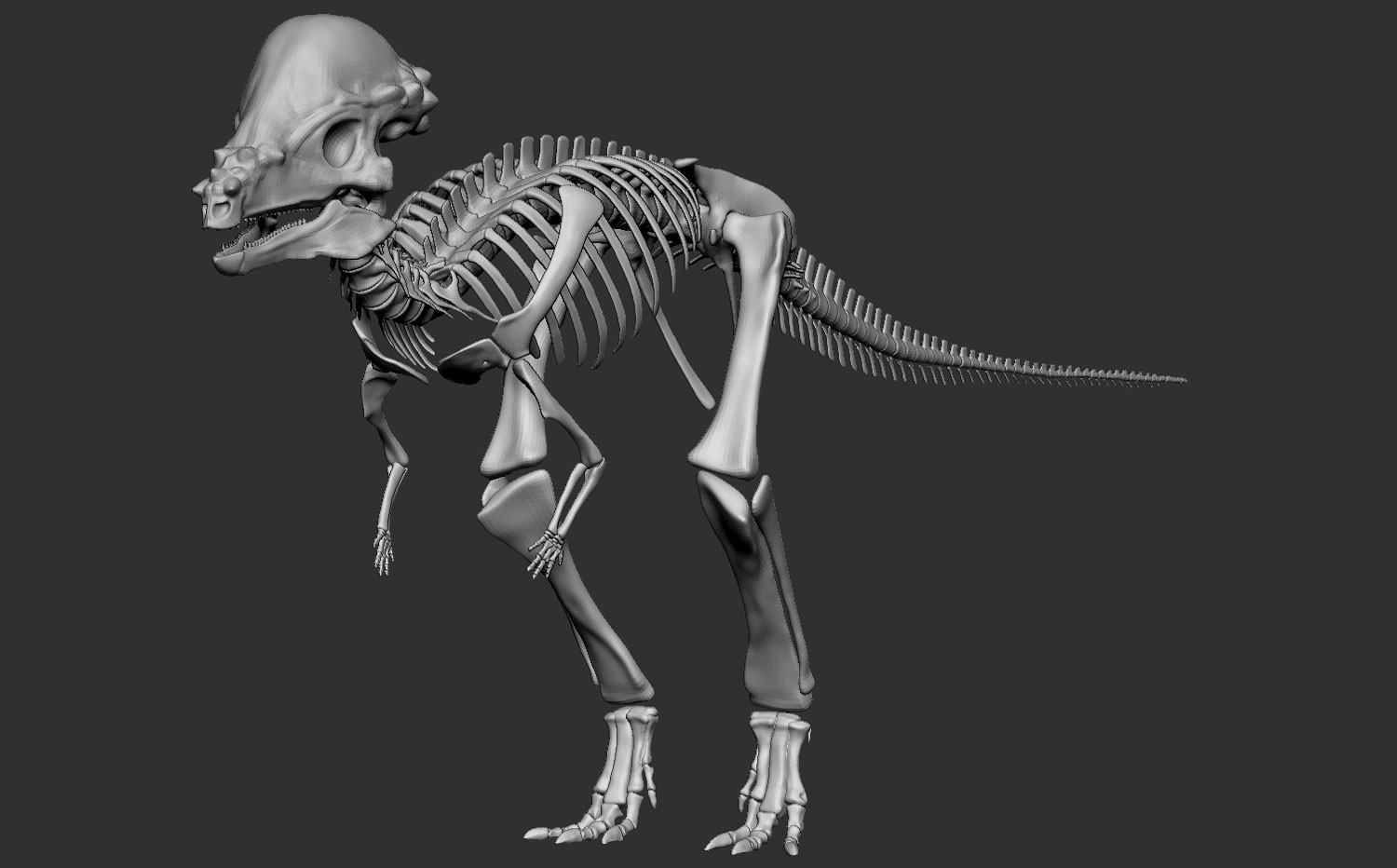 Some small dinosaur skeletons, may be used as small skeletons.
Trilobite fossil
All Small Fossils generate in rivers, deserts, swamps, oceans, savanna, mesa, taiga and any forests, deeper than 4 blocks underground. One Small Fossil will appear in chunk with chance of 40%.
They can be mined using any pick, but will drop only when mined using iron or better. Their first use is smelting them, Ammonite Fossil will give you a Nautilus Shell, Trilobite - 2 Iron Ingots, Mosquella - Ender Pearl and Small Skeletons - 4-5 Bones. But also they can be put into grindstone or crafted into smithy with 2 cobblestone to make a Prepared version of fossil, that looks like more beautiful and gives you a shining diamond-like Ammonite, dark red green-eyed Trilobite, sandy bright Mosquella or white-boned Small Skeletons. Prepared versions can be placed as decoration.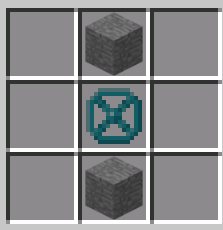 Prepared Fossil craft; Structure Void is fossil here, because fossils lack sprite now.
Nether and End Fossils
In Nether, Fossils generate very rare, but they are unique - made of Nether Quartz blocks. They are always full and their eye sockets are filled with glowstone. There are no Incrusted or Small fossils. Nether Fossils generate once at 8 chunks.

In End, there are Dragon fossils made of Purpur blocks and Purpur pillars that look like Ender dragon skeletons. They are huge and generate between islands, acting like bridges, so they are useful, but beware! On them there's an Endermite spawner and some blocks are Shulkers. But in End, there's also some Small Fossils, and they are Purpur Ammonite, Purpur Trilobire and Purpur Mosquella. They appear in End Cities and can be used different to their "normal" variants - smelting them all will give you 2-3 Ender Pearls, but they also can be Prepared to be Obsidian-like and used as decoration. Their generation is unique, hey appear between some islands and not depend on chunks.
Fossil Usage
Large Fossils are usually not usable, but... Actually with chance of 62,3% fossils appear with Chests (except Snow Biome, Nether and End). Chest is placed under the Fossil and it can be used to get lots of good things...
In chests, there are usually Bones, Bonemeal, Coal, Wool, but sometimes there's some useful things - Golden and Iron Ingots, Emeralds, Diamonds, Music Discs "11", "13", "mall", "blocks" and "Cat", saddles, small fossils, Nautilus shell, slime, some armor and instruments, and the most useful... The Ancient Tooth, and it appears with chance of 71,8%. About it - later.
How to find a fossil?
There is a way to find a fossil easily. There's 2 ways.
First - village. You need a cartographer or librarian. If you trade with them enough, they can sell a Fossil Map. It acts the same as Woodland Mansion map or Underwater Monument map, but instead of that it makes you go to fossils, and yes - only to fossils with Chests. It is actually useful, because you can find them easily.
Second way is finding the map in Desert Temples, Igloos and Jungle Pyramids. In Desert Temple Fossil Map appears with chance of 20% in only one of the chests, in Igloo - with chance of 52%, and in Jungle Pyramid - with chance of 35%.

For now it's all. Do you like my idea?
Tomorrow I will write info about Ancient Tooth and what do you need it! Don't forget to visit the post when I'll write it!