Wolftopia
Diamond Miner
Join Date:

8/6/2017

Posts:

1,052

Location:

Milky Way Galaxy

Minecraft:

Wolftopia

Xbox:

Wolftopia

Member Details
Chairs
I've seen a lot of chair suggestions with the same flaw– the chair serves no purpose. We have beds, but they allow you to skip the night and set your spawn. Some have suggested that chairs be used to skip the day, but others argue that removing the ability to simply sit down from the chair also takes away from its aesthetic use. So, I propose a mixed approach to solve those issues.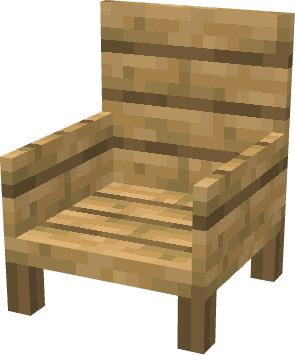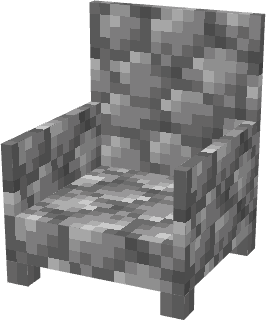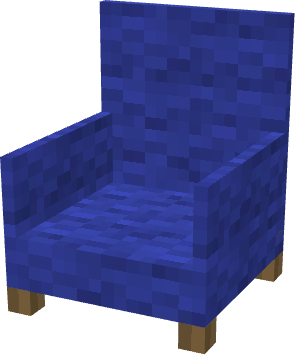 As you can see above, chairs would be able to be made out of wood, cobblestone, and wool. They link together when placed together (allowing you to make a couch), but this can be avoided by holding shift while placing them.
When you right-click on a chair, you sit in it. Just like there is a "leave bed" button that appears when you enter a bed, there is a button that says "skip to night." This button fades away after sitting in the chair for 5 seconds. Pressing the button will make the screen fade to dark, and then the game will skip to nighttime. Like with beds, every player on the server must be doing this to skip to night.
The chair does not contribute to the nights slept statistic like the bed since you are choosing to experience the dangers of the night. Also note that the chairs do not set or remove players' spawnpoints.

If you right-click a chair with a wool block, it will add cushioning. On the wooden and cobblestone chair, it looks like this: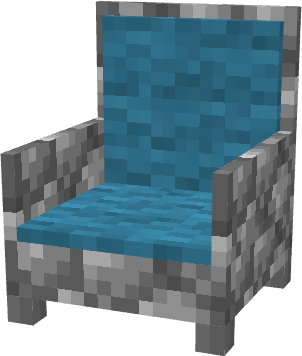 But on the wool chair, it looks like this: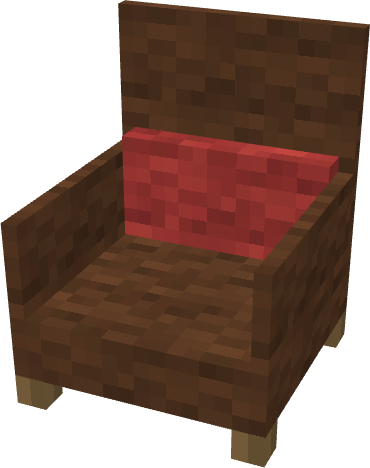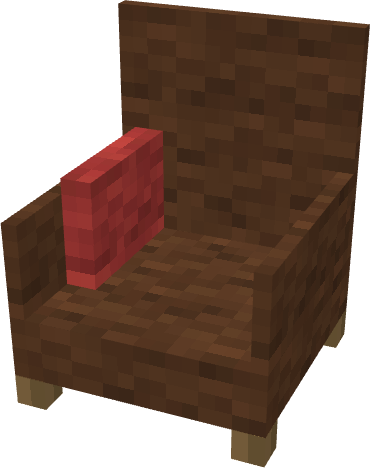 (If the chair had another chair adjacent to it only on one side, it would have the second model; otherwise, it'd have the first model.)
With this system, chairs would be customize-able, aesthetically pleasing, and useful for if you need to skip to night.