StickyPistonPig

Gold Miner
Join Date:

12/23/2017

Posts:

373

Location:

Saturn

Minecraft:

Hoggz

Member Details
As of now, Minecraft has 16 dyes to offer which are pretty spot on. However, being a person who's really into building, I've ran out of uses for the current colors. Some would complain that adding dyes would be redundant. Although it is true, adding to the aesthetics of Minecraft should not be something that should be complained about. Concrete and terracotta are very similar to one another, all the wood types serve the same purpose, many various types of repetitive nether blocks, etcetera. If you are not into building, this suggestion shouldn't affect you. I am aware that the world of colors update has already been created.
GLAZED TERRACOTTA
I need a little help on the glazed terracotta designs. As of now, they are in the spoilers. Each little shape is equal to 4 terracotta.

Royal
Description: I was going to call the royal blue dye, navy blue, but then realized that Minecraft doesn't have a modern army of ships. There are already 3 types of blue, but I feel like a dark blue is necessary. Many uses for building are possible with dark blue. At the moment, Minecraft is focusing heavily on lighter colors.
Obtaining: Unlike the other dyes I'm going to discuss, this dye will be the only one available with flowers. The hyacinth is a flower that looks like an upside down pile of grapes. When broken, it gives 1 dark blue dye. They are found in grassy areas of caves and flower forests. The bluebonnet is two blocks tall similar to many other flowers. When broken, it gives 2 dark blue dyes. They are found in grasslands. However, they are quite rare. Adding an ink sac to lapis lazuli also gives dark blue dye.
Crafting: Dark blue dye and two bone meal gives two light blue dyes. One dark blue dye, one bonemeal, and cactus green can be crafted into three cyan dyes.
Mahogany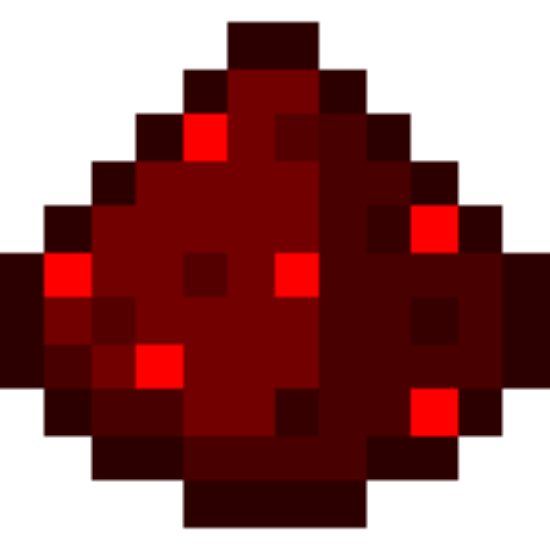 Description: Currently, there is only one shade of red dye unless you count pink. I really had a hard time coming up with a name for a dark red dye. Maroon doesn't really fit into Minecraft well so I was deciding between dark red, red, and garnet. I decided against red because the rose red dye is much closer to red than the dark red I was having in my mind. The color is darker than rose red and is very similar to maroon.
Obtaining: Redstone would be used to create dark red objects. Before you start screaming, listen carefully. Lapis Lazuli is used for enchanting and dyeing purposes. Blue terracotta has no impact whatsoever on enchanting, so dark red terracotta shall also have no impact on redstone mechanisms.
Crafting: When redstone is used to create stained glass, concrete powder, or whatever else your heart desires, the name of the object will be dark red _____. This is similar to lapis lazuli. When lapis lazuli is added to wool for example, the tooltip will be displayed as blue wool. When redstone is added to wool, the tooltip will be displayed as dark red wool. Bone meal can be combined with redstone to create two rose red dye. However, ink sacs cannot be used on rose red dye to craft redstone for obvious reasons. Redstone, bonemeal, and lapis lazuli can be combined to craft 3 purple dyes. Redstone and light blue dye can be used to craft 2 purple dyes. Redstone, bone meal, and yellow dye can be combined to craft 3 orange dyes.
Shamrock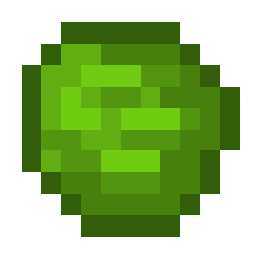 Description: It kind of surprises me that Minecraft has a lime green and a cactus green, but no plain green dye. Green is my favorite color and would be useful in a variety of builds. The item would simply be called green dye. It looks exactly how you would expect it.
Obtaining: There are two ways to obtain green dye. Ferns and large ferns can now be destroyed without shears. Additionally, they are much brighter to represent shamrock green. A regular fern can be crafted into 1 shamrock dye and a large fern can be crafted into two shamrock dye.
Crafting: When shamrock dye is used to craft wool, the wool will be called green wool rather than leaf wool. Adding an ink sac to shamrock dye creates cactus green (I was planning on changing catus green's name to green dy. As stated by someone else, this would cause less confusion). Adding bone meal creates lime green.
Tan
Description: There isn't much to say. Tan is just a lighter shade of brown. There is currently only one shade of brown.
Obtaining: Tan is sort of like lime green dye. It can only be obtained via crafting. Combining cocoa beans and bonemeal creates tan.
Crafting: Combining tan and orange creates yellow dye.