WilkerS1

Coal Miner
Join Date:

7/6/2014

Posts:

173

Location:

it's house

Member Details
Hello minecraftforums!
This is my first suggestion ever (i think) and the idea it's not so big... The idea it's just to add Sound mufflers to minecraft.
The crafting it's easy: Any wool placed like a chest and a note block on the center
The block can silence any mob or block that emits sound at a distance of up to 8 blocks.
It can be very useful for the item elevators that uses droppers, for example

About the Redstone, the block shoud interact with redstone signals, enabling and disabling the block.
What is your opinion about it?

Thanks everyone that support my idea! And for the people that don't support, thanks anyway

The most interesting pinions bellow (i don't know how to use the spoiler feature in the forum)
From AJPirate:
Good idea, actually. I can imagine it being used in maps. My only question is what will it look like? Actualy, i don't have any idea of how will the block look like, but i'm still thinking
From PenaultButter_Fox
uuuaaaaaaAAAAGGGGGHHHHH!!!!!!!!!!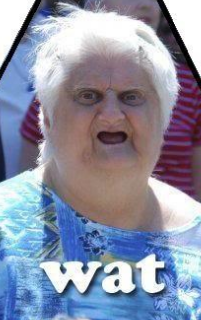 i did not found a smaller image
From flaminghauk83:
It's pretty interesting. I like it. But, one thing I would change. Don't do all the different colored wool. Just make it be able to use any type of wool.

But other than that, support. Not needed, but still a cool block.
From GlitchReaper:
Maybe this could have an interface to select which sounds in the area you silence? That would be cool!
sorry for my bad english... i hope you understanded...