KILLERCOOKIE123
Newbie
Join Date:

3/18/2013

Posts:

380

Location:

Pirate Cove

Minecraft:

KILLERCOOKIE123

Xbox:

minicookie12

PSN:

IHatePlayStationAndThisIsFake

Member Details
Alright, so we all know command blocks, which give players a huge varity, but what I am suggesting is something new, something never suggested before. Lua scripting. That's right, I went there,
Lua scripting.
This will allow for nearly ANYTHING in minecraft, as long as you can script, even circles...
So how does it work, you might be asking yourself many questions, one of which is "How do we access this scripting panel?" it's simple. A command. /openluapanel [custom name] at this it will open a GUI of what appears to be a word document, but with numbers down the side from 1 - infinity depending on how many lines you have. For this example, I am using a lua script from roblox.
Notice the coloring depending on what is wrote? Well that is how it will act. Colorization will be used to know that that script will be successful.
Myself, I'm only really beginning to script, but I can still do so much stuff if this was a feature in minecraft, for example making a map could NEARLY be done in 2 scripts, one two reset one two start. Maybe even less.
"But this could bring hackers to minecraft!" You state a valid point, but minecraft already has very good resistance to cheating, and don't forget that roblox is a free online game, opening it to many hackers and exploiters. With this one suggestion, ALL of the other suggestions can be done by the community and pasted somewhere on the forums.
"But what if I want one script to carry through all the worlds and be active until I tell it not to be?" Okay, some
nobody
of you may not have thought that, but either way there will be a new button on the GUI, in the top right corner. It will look like this but with the minecraft default background:
Obviously this is just a clip art, but I can't draw.
So any way, when you click on that icon, you will have one button and that gui I mentioned earlier. The button will say "Active" unless clicked and made "Inactive." Numbers will be down the side again, but instead of it actually being on the script it will be in a gray bar on the left. By default it starts with a 1. and below it a + symbol. This is how you activate more than one script at a time. What you do from there, is type in or copy and paste the script in, make it active and boom. That script will be ran every time you load up a world.
Using this mechanic, command blocks could go from 1000 to 1, and that one is running the script.
To run the script, it will be a simple command of
/runscript [Name of script]
The script will then be run.
To delete a script it will be as simple as another command
/deletescript [Name of script]
Scripting will be an optional feature (That way, say, ops in a server would be the only ones able to use it, or it could be turned off completely so that hackers have a much smaller chance of destroying servers) and on single-player worlds, it would be linked to the "Allow Cheats" button or be another different button so someone doesn't bend the world to their will by temptation with a single word.
-Based off Dinoshark32's comment.
That's all that I can think of for now, but with this, it's a game changer. If I missed anything, let me know in the comments below, and to give this some more publicity make sure to hit that big arrow down
|
\ /
here.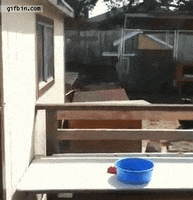 Well, I think I found what I'LL be in the after life. <3 Goats for life.