KILLERCOOKIE123
Newbie
Join Date:

3/18/2013

Posts:

380

Location:

Pirate Cove

Minecraft:

KILLERCOOKIE123

Xbox:

minicookie12

PSN:

IHatePlayStationAndThisIsFake

Member Details
Alright, we all know the ender dragon, the thing that either nudges you off a cliff or does a couple hearts of damage. The ender dragon is a JOKE compared to some of the new MINI-bosses added into minecraft *Elder guardian and such* So why does the enderdragon just fly around, come in with one sweep at you then fly away? It's pointless and there is no challenge to it. The only exciting bit is either the end of the fight or destroying the crystals.
The enderdragon is something that was added early in, and never was really improved. But now that minecraft has more funding, a larger team, more knowledge and capability, why DON'T we improve the ender dragon? You could spend HOURS prepping for it and then it's just an anti-climax. Even the xbox version was better, an ender dragon that flew around, breathing purple firing and launching purple ghast balls, Healing stations coated in armor, allowing a deadly climb up to destroy it.
Why can us PC players not have this? An adventure through the end, questing to kill the enderdragon for her loot. Well that's one of my points, the ender dragon HAS no loot. So here is what I'm thinking.
-Loot Drops-
20-50 Enderpearls
10-20 Endereyes
1/5 chance to drop ONE diamond block
----------------
Old enderdragon stats vs New enderdragon stats
----------------
Health: 200hp / 800hp
Armor: 0, 0, 0, 0 / 4, 8, 12, 16 *One number = half armor bar*
Damage: 0, 6, 10, 15 / 0, 12, 16, 22
*Note the damage goes from peaceful to hard correspondingly and this is all without armor*
Experience: 12,000 / 14,000
----------------
Wither stats: *For the comparison.*
Health: 300
Armor: 4 (Two of those little armor bars at the bottom)
Damage: 0, 5, 8, 12 *This is without the wither effect on*
Experience: 50
Says a lot.
---
Ender crystal changes
---
The ender crystals will have a 1/6 chance in being surrounded by iron bars, these new ender crystals can now shoot guardian beams and when smashed will break into 10-50 prismarine shards. The crystals will have a 3 second delay, pulsing every second before the explosion and have miniature beams *Those of the ender dragon's* coming out of it. When it explodes, the tower will have a 1/10 chance of exploding, creating a crater down to the void.
---
Obsidian tower changes
---
These new towers will all be made out of obsidian as usual, however they will spawn hollow with a staircase going around it in a circle, this will allow the player to be able to climb the tower. However, if it is a tall tower and the ender crystal is surrounded by iron bars, then I guess it would be recommended taking water to fall in at the bottom of the tower in case it explodes. *See ender crystal changes* These towers will also be designed differently, and will have single pillars on the corners of the cylinder with netherrack and fire on top. These will be about 10 blocks high. The ender dragon can not destroy spawned in iron bars in the end, which will be accomplished with meta data.
---
Ender dragon's behavior changes
---
The ender dragon will need a lot of revamping, when an arrow comes into contact he should not back away instantly, but become more enraged and target the player. If he misses, she will hover around him and then try and kill him. When the ender dragon is neutral at the start of when you enter the end *Yes, she will be only hostile on attack,* then she will be in a sitting down position, roughly like this.
Without the saddle of course, and a lot bigger.
*Photo image goes to original owner, find mod link here:
http://www.minecraftforum.net/forums/mapping-and-modding/minecraft-mods/wip-mods/1439594-dragon-mounts-r41-wip?page=280
*
This enderdragon, similar to the one in Xbox edition, will shoot "Ender Acid Fire Charges"
These however, will NOT break the endstone and neither anything else in the end, it will only set the ground and player on fire.
And also in the Xbox edition, it shoots some kind of purple magic, so why can't it do this in PC? This will do 7 damage max, and will make the player have nausea for 20 seconds. The enderdragon will fly, however on rare occasion when flying will disappear in a sparkle of purple particles, the one the endermen use for teleporting, and then reappear. This will make it look like a teleport, however he is just being made invisible.
One possibility is the ender dragon torpedoes down from the sky into a dive, attacks, then pulls up from the ground at the last second. This attack would do plenty of damage, but could be dodged.
-Thanks to kittykattykat for suggesting this.
*Note for the old behavior go here:
http://minecraft.gamepedia.com/Ender_Dragon
*
---
The end of the fight changes
*Also note that I remain unsure whether to change this. Comment below to tell me what I should change.*
---
The portal will remain the same, however the enderdragon egg will explode the first time it is teleported, doing a max of 10 damage regardless of armor. The end will have a different ambient and will have the same sky that the overworld has. Endermen will start fleeing, and only 19/20 will spawn. The top of the endstone will turn to grass and every block below that grass stone, but one. One endstone will remain, and it will spread through the stone through time, so it is advisable to try and find that. It will spread one block every 3.5 minutes. Natural mobs will be rarely spawned in a 1/3 chance instead of 1/1 chance in the overworld, and other than that all physics remain the same.
---
That should be all for stats, let me know if I missed anything out. Other than that, I hope you support and thanks for your time.
Changelog:
0.1
-Did some more research, found out that the wither is almost stronger than the ender dragon apart from attack damage. It has 50 more hitpoints and two armor bars. The stats are being updated.
-Banner coming soon.
0.2
-Forgot the enderdragon is a she, replaced all he's with she.
-Added poll for new attack.
0.3
-I'm back on the MCF, I'll be darting around the place suggesting helping fixing and discussing *yay*
-Added the new dive attack and removed old poll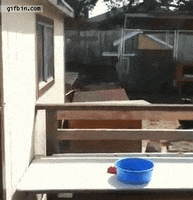 Well, I think I found what I'LL be in the after life. <3 Goats for life.