ThanatosMace

Iron Miner
Join Date:

10/6/2010

Posts:

293

Member Details
Let's say you are going through a jungle. What do you do?
You trudge through the underbrush, machete in hand, bashing the leaves away and forging a trail!!!
...
or
, in a very anticlimactic way, you hop on top of the underbrush and leisurely stroll over it.
Let's say you're out of the jungle. You're in a field, and a creeper is chasing you. Quick, climb that tree!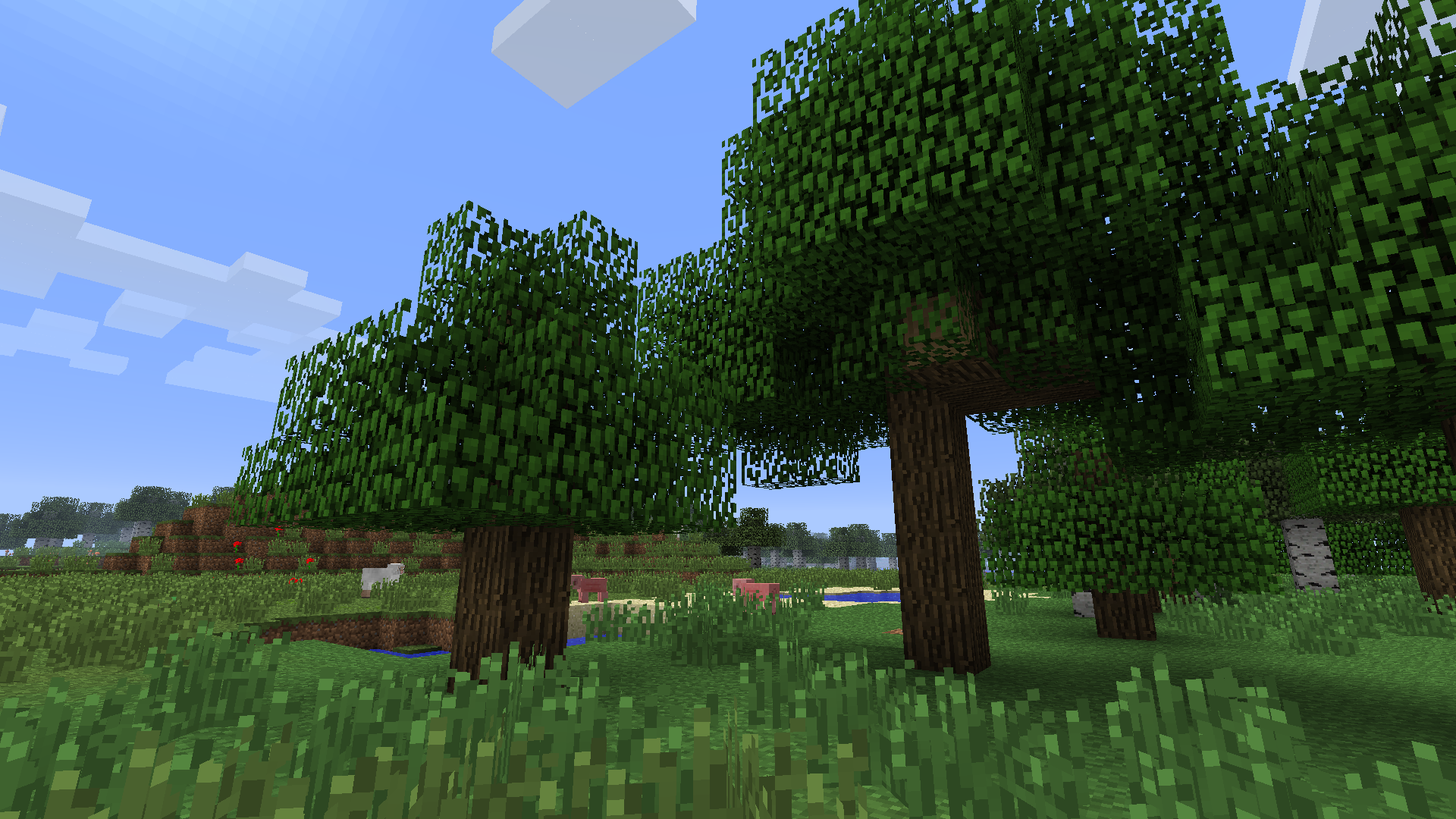 Or... feebly paw at the trunk as he blows you up.
What about Minecraft's new biome, the roofed forest?
It is dark and mysterious, perfect for...
Nope, just run across the top on the leaves. Like, literally, running. Crouching Tiger, Hidden Creeper.
Here is my suggestion:
Make leaf blocks passable. The player should move through them similar to web, but not as slowing.
Make leaf blocks climbable. The space-bar makes you "climb" the leaf block, moving up through it at a slow pace, though not as slow as moving through web.
Make leaf blocks break falls. What could be softer than landing in a bed of leaves??
Consequences of this:
Jungles more jungle-y (you need to chop through them now, since trudging through the leaves would be slow)
Forests more realistic (you can't just run across the top, as the leaves slow you down, and you slowly fall through them)
Trees offer safety (if you can jump up and reach a leaf block, you can climb up!)
New practical uses for leaf blocks in building (use as ladders, to cushion falls without water (read: in the Nether!!)
---
ThanatosMace