Kabis
The Meaning of Life, the Universe, and Everything.
Join Date:

8/11/2012

Posts:

78

Minecraft:

Kabistarz

Member Details
Generic Tools
​What are they?
Generic Tools are a subset of each type of tool already placed in the game. Sword, Hoe, Axe, Pickaxe, Shovel, Helmet, Chest Plate, Leggings, Boots, etc. These tools are not crafted by placing items inside the crafting table. There are NO materials that can be used to create these items. They are generic.
Being Generic, that means they do not have any properties associated with them. They can be what ever the creator of the item wants them to be.
What makes them different from my Diamond Shovel?
Generic Tools aren't crafted via any materials.
Also, they can be created with RGB colors similar to leather armor.
If you wanted to create a red sword, go ahead. If you want to make a brown Axe, no body is stopping you.
With today's customizability, using 1.8 standards, you can already create very custom items for Adventure Mode games.
You can change the name of the item, change the lore, add custom enchantments, have it do a custom amount of damage. You can even change the base stats and have the tool make you run faster. However, you cannot change the color of the tool.
So how do I get them?
Generic Tools can
only
be obtained via commands. This is going to make them very useful for Adventure mode. They aren't obtainable in survival mode because they would have no real use, and don't have any literal damage values. They are 100% Generic. If a player in survival would get the item with out using commands, the item would have a damage of 0 (or what ever default value is given), and the item would be gray/dull.
Does this have any real uses?
Yes.
Pretend you're making a custom Adventure map. You want to give the player a Ruby Sword.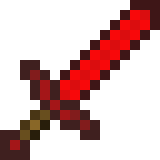 Either you would need to use a mod that adds ruby swords to the game. Mods aren't very helpful because as soon as you require a mod to be added to the game, it's not longer a vanilla adventure map, and you are restricted to the versions of the game that the mod supports. The other option is to give the player a diamond sword and have it renamed ruby sword. This can create some confusion among people playing.
So the best option is just to omit the item from your map completely, removing from the experience.
Items wouldn't even be restricted to "Ruby" or "Emerald", or other ores. It is 100% customized because you can already name items what ever you want, and give them lore. Adding color modification would permit anything you can think of!
If you wanted, you could just as easily make a Flamingo Item.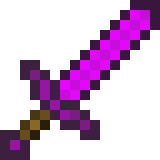 Take this Flamingo Sword and Flamingo Helmet for example. These are things that cannot be done normally in the game, but with generic tools they're completely possible.
This is dumb, why would I want to make one of these in my map?
These aren't items you craft in survival mode. These are items that can ONLY be obtained through commands. You need to set the name, lore, damage value, enchantments, base stats, and color via the /give command. You can already do everything except the color. Color wouldn't be too difficult to add either, as Mojang already has this system implemented for leather armor (not very versatile however).
Generic Tools are to be implemented so map makers can add a little flare to their stories. It gets boring playing every map with the same wooden, stone, and iron tools. Giving the player a black Obsidian Sword to go kill the dark knight zombies would make things much more interesting.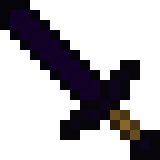 So if these are just normal tools that can be dyed to any color, why not just have it so you can dye your tools any color? Why do we even need to make this an entire new set of tools?
Normally I'd agree with you that that would make sense. However, there is no tool in the vanilla survival game that can actively and obviously be dyed to any color. If you make it so stone tools can be dyed, then that would also be a bit confusing to people new to the game, as well as not make much sense.
The aim with creating an entirely new set of tools that can only be obtained via commands is to remove any possible confusion. Similarly it should be done to create a more abstract view on how items are created (via a programmer stance)
But what if I get a red sword that's almost dead, and I repair it with a blue sword?
This would be a horrible thing. If you have the "Bloody sword of Alcatraz" and you're able to repair it with any old blue sword, then it would destroy the idea of items with lore. Currently you can set the repair cost of the item to be extremely high restricting players from combining two items via an anvil, but that doesn't stop people from combining two items in a workbench / inventory.
Generic items cannot be combined in the workbench, and can only be combined in an anvil if they have the same color value.
This means you will never be able to combine a blue sword and a red sword. Now if you really wanted to, you could have the player put both items in a chest, have command blocks clear the chest, then put in a purple sword with new stats (fusion I guess?), but that is red stone and not really related to this suggestion.
So why should I support this?
This suggestion has no real impact on survival Minecraft. However it opens a door to an entire new world of possibilities in adventure map creation. It doesn't remove any function of the world that you love most, and it adds so much more.