Arneeman
The Meaning of Life, the Universe, and Everything.
Join Date:

9/20/2014

Posts:

61

Minecraft:

Arneeman

Member Details
After testing for a while i created a great design for melon and pumpkin farming. This design is greatly stackable, has good collection rate, is very dense(one row of melons for every 3 horizontal lines, on both sides at once) the design is only 3 blocks thick with melons farmed on both sides, or 2 blocks thick if you farm one side. The two sided design has double the spawn rate while making the farm only 1 block thicker. The collection rate is over 90%, there is only a few melons that don't fall to the bottom.
It's important to stack this on the z axis, since it uses rails that cannot lead to each others. You can easily make an automatic harvester at the bottom using water flows and hoppers leading to chests. The farm is so effective that a melon/pumpkin can spawn every 9th block, with 2 stems leading to it to double the spawn rate!
Cost for 1 melon/pumpkin spawn spot(two side stacking):
- 1 piston
- 1 glowstone block(or different light source)
- 1 dirt/grass block
- 1 farmland block
- 2 observer blocks
- 1 pumpkin/melon stem
- 1 activator rail/powered rail
- 1 open space for the pumpkin/melon to spawn
Cost for 1 melon/pumpkin spawn spot(one side design):
- 1 piston
- 2 observer blocks
- 1 farmland
- 1 redstone
- 1 open space
Optionally you can add a light source and a water flow on the side to increase spawn rates.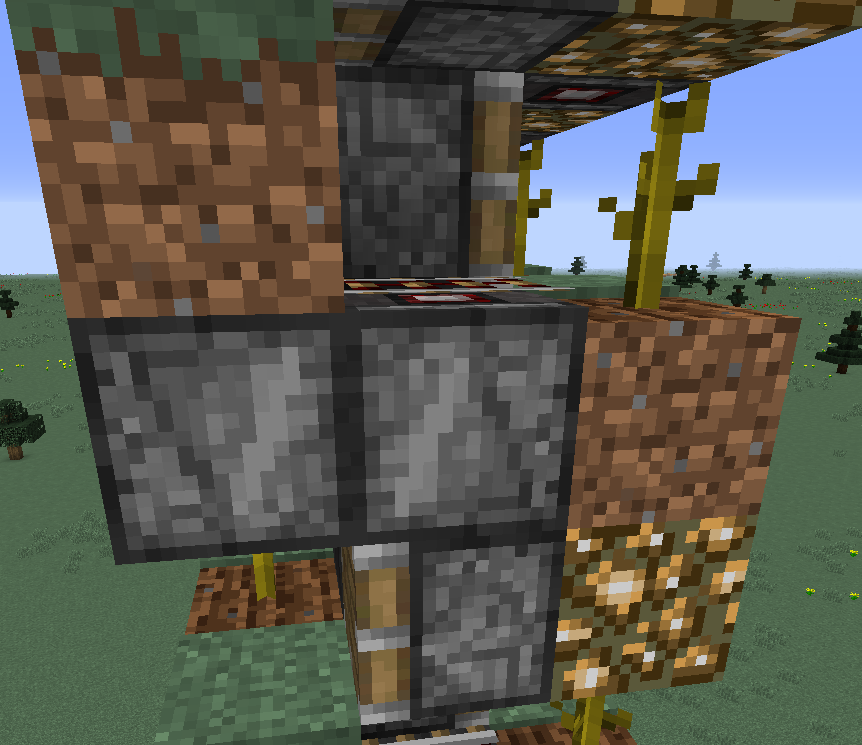 One spawn spot for the two sided design. Stack it by the z axis to place the rails properly like in the picture, and remember that the observer block at the side should face down and the middle one should face up.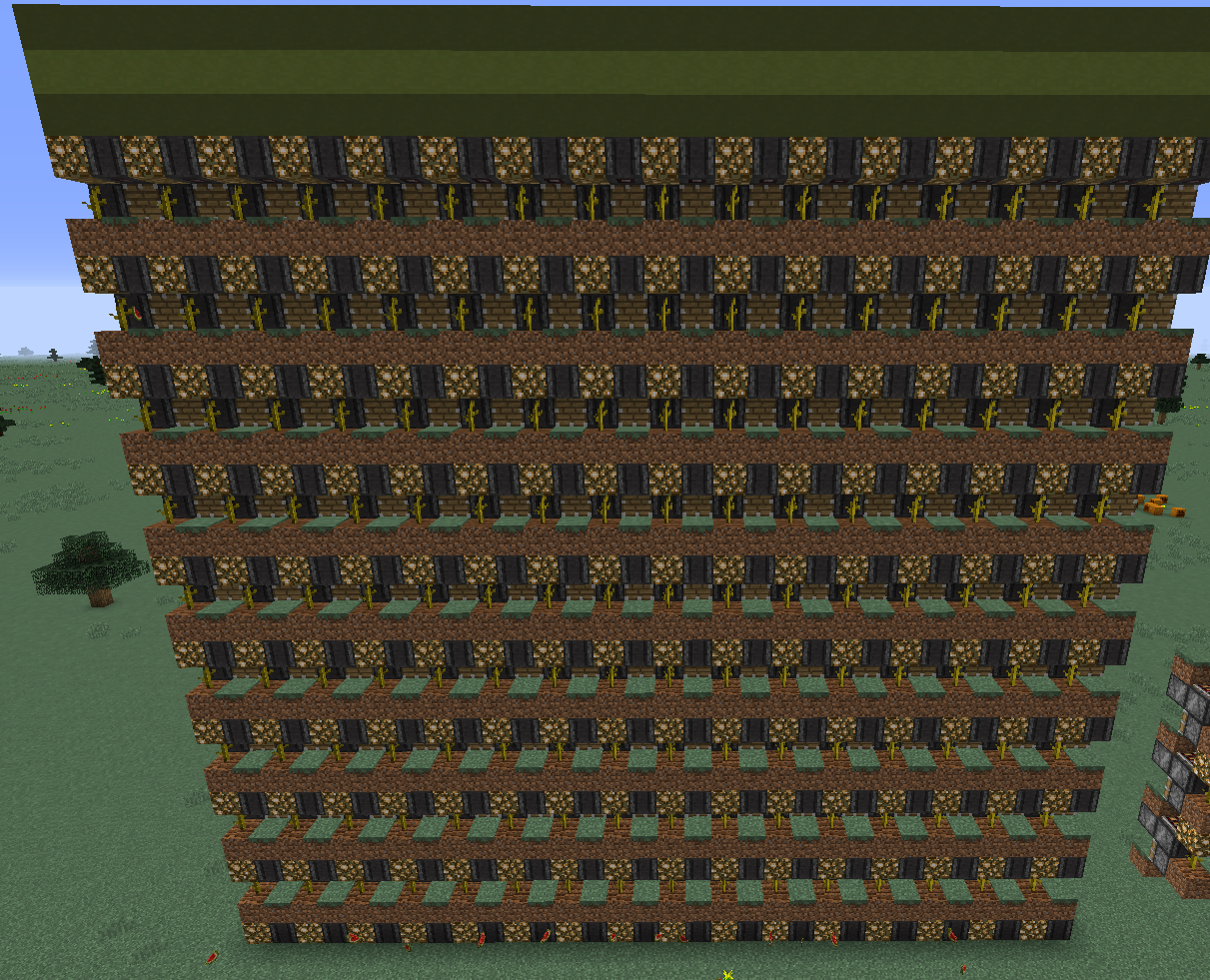 Here's an example of what you can make if you stack the farms. As you can see, it is very dense and it also have the same amounts of melons/pumpkins spawning on the other side!
Creations are only restricted by your imagination.