Mobymax
Tree Puncher
Location:

Nowhere Duh!

Join Date:

8/2/2016

Posts:

12

Minecraft:

Amicdict

PSN:

Amicdict

Member Details
I got ya another datapack today known as
The Aqua Changes Datapack
The Purpose of this Datapack...
...is to change certain features of the 1.13 update while minimizing the amount of additions made to the game.
New Changes
-Throwing a channeling trident in water(no weather detection yet) will produce an electric field that stuns and damages enemies. When at very low health, it disarms enemies.
-A crafting recipe is added for tridents.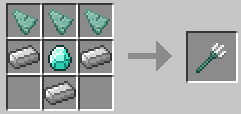 -A crafting recipe is added for the Heart of the Sea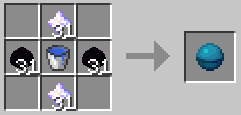 Pirates(W.I.P)
Versions & Downloads
Changelog
Alpha 0.012
----------------
Decreased the electricity effect duration by 5 ticks.
Added a sound for the thunder bolt.
Decreased the spawn time for pirates.
Can no longer jump when hit within the electric field.
Decreased conductive damage when wearing full metal armor.
Electric field is now escapable from.
Electric field paralyzes you longer.
Renamed Pirate Ring Leader to Captain.
Made the Heart Of The Sea recipe cheaper
(Now requires 2 end dragon eggs and 2 nether stars instead of 4)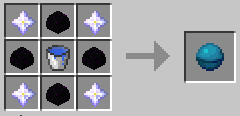 --------->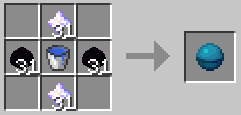 electric_effect and pirate_ring_leader function files were renamed to electric_field and captain.
Added more explanations in function files.
Alpha 0.013
--------------------
Added Sea-Related Advancements.
Notes
This is in alpha, so never expect to not be bugs.
Also, more ideas would be nice. I may add some in as long as:
The Change/Addition is related to the Aquatic Update
The Change/Addition is possible to add.
Thats all. Bye!
Last edited by
Mobymax
: Jul 23, 2018
I'm the YouTuber "Amicdict". I don't publish my creations here anymore. I do so at Planet Minecraft.