chichirinoda
Tree Puncher
Join Date:

4/12/2015

Posts:

15

Member Details
I'm working on a vanilla adventure map. I would like to both add some sounds to the game so that they will be played by command blocks using the /playsound command, and some sounds that will be triggered by events in the game, such as the death of a player.
I've been working on the resourcepack for this, and have created the sounds.json file for it according to tutorials I have found. So far as I can tell, I've done everything right, and when I trigger the first command block I created, it claims to have worked, but I don't actually hear the sound. I've tried monkeying with the volume and location settings, and have also confirmed that the sound file itself works, but I'm stuck.
Here are some screencaps which I hope will be helpful in helping me diagnose the problem.
Command Block and Output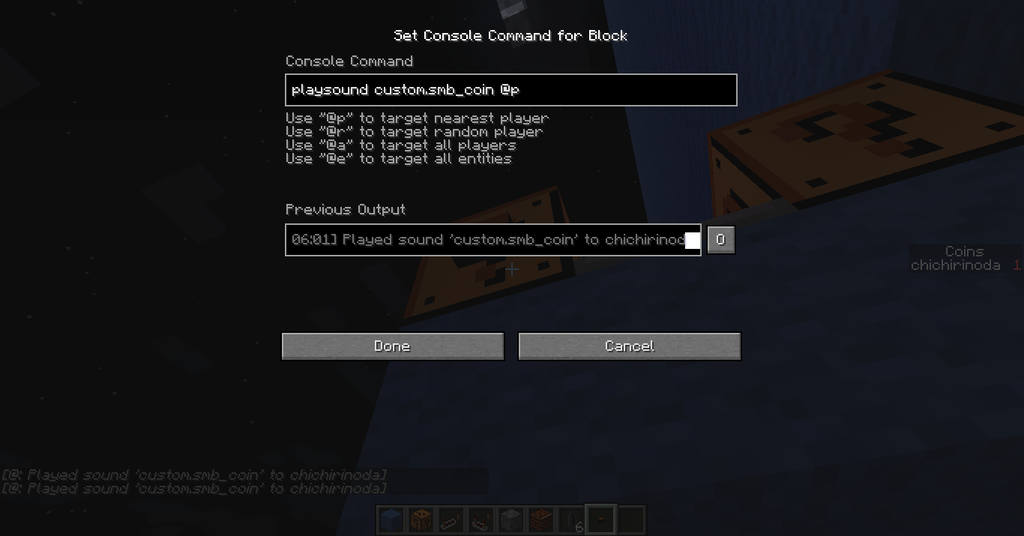 File structure for the resource pack, showing the file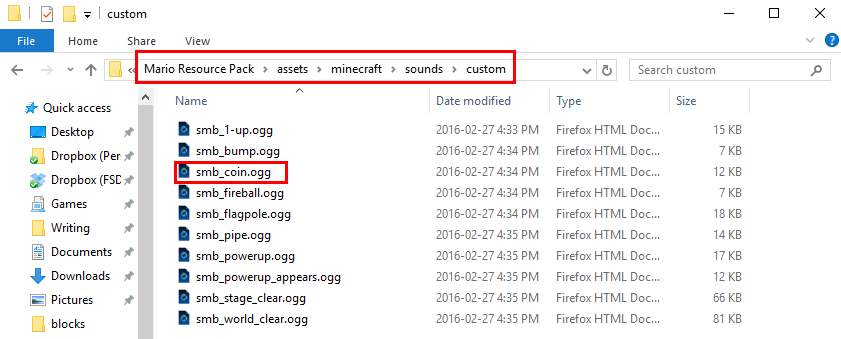 JSON file arguments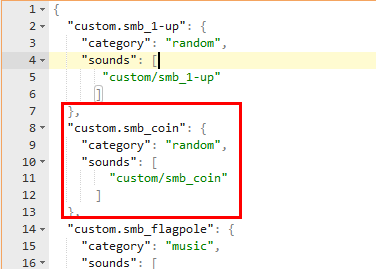 Any help is much appreciated!