HingedPrism
Zombie Killer
Join Date:

5/14/2014

Posts:

174

Minecraft:

HingedPrism

Member Details
My questions have been answered! Here are some helpful pictures to tell you how to build a device that will detect when a player is near and then play music for them.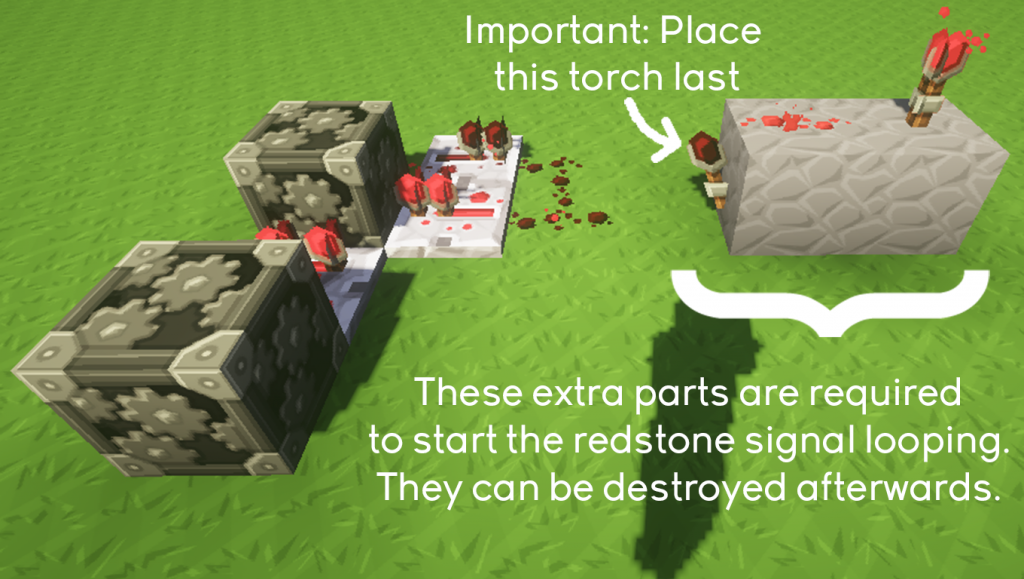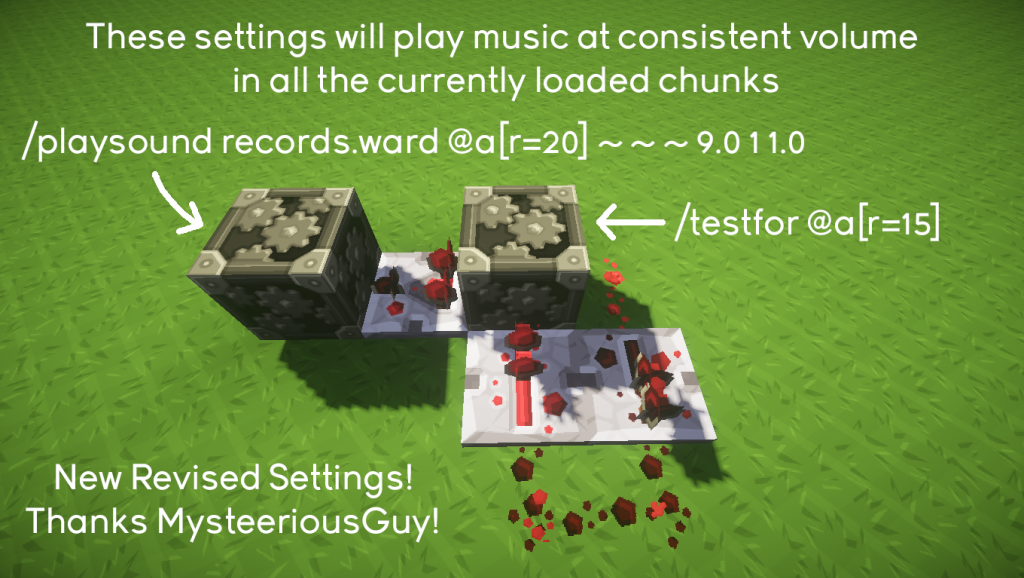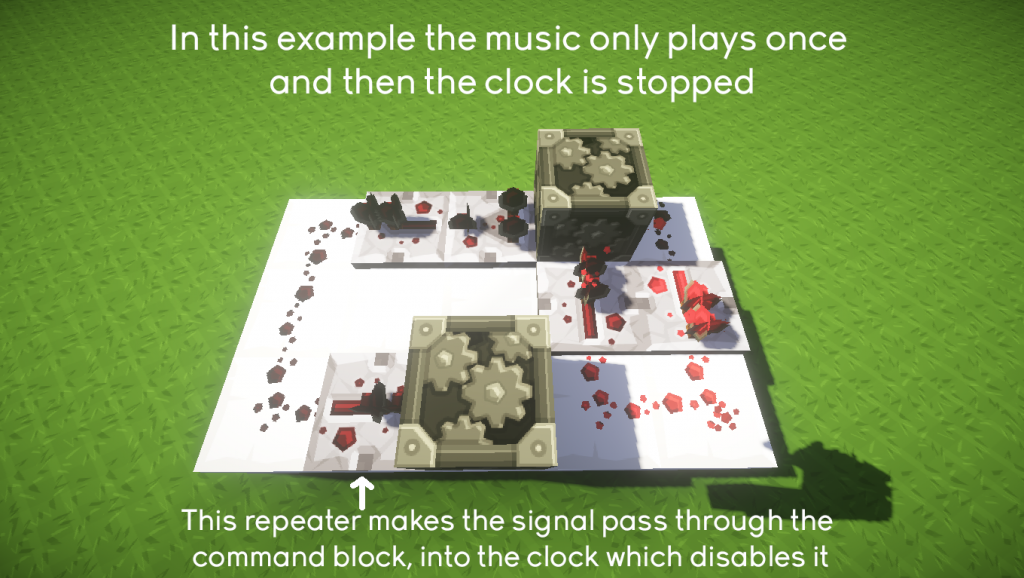 The Proximity Detector Command Block
/testfor <player> [dataTag]
The Music Player Command Block
/playsound [x] [y] [z] [volume] [pitch] [minimumVolume]
My original post, minus old pictures:
Hi. I put together
this
interesting device that can sense when a player is near and then play music for them. Please redstone experts, tell me how I can improve this device. I have limited redstone experience and I have two issues I could use help with please.
The first issue is that it is possible to trigger the music to play multiple times simultaneously and it sounds like a big mess when you do. What kind of redstone device can I add so that the music will only play once?
The second issue is that I don't really understand how to best use the /playsound command. There are additional arguments that I could enter into the command blocks but I don't understand how to use them. I think there may be an advantage to adjusting the minimumVolume setting. Right now the sound is directional so that it is louder when you face towards the command block and louder the closer you are to it. Is it possible to make the sound more omnidirectional? It is possible to make the sound heard from farther away? Please tell me specifically what you recommend I enter into the command blocks. I'm concerned that I can not use the XYZ coordinates because this device is intended to be spawned/imported into different maps.
/playsound [x] [y] [z] [volume] [pitch] [minimumVolume]
Back story- The Chocolate Quest mod encourages players to build custom dungeons and then export them for the purpose of sharing with other people. Some players are making wholes series of dungeons with a story behind them and they would like to be able to add music to their dungeons. A musician named
Justin Scotch
is making custom music that will be included in a
resource pack for Chocolate Quest
and it will replace the Minecraft music disc songs. The songs are diverse and made to compliment dungeon exploration and boss fights. I'm working on making this device to help add music to the dungeons.