Daftwizard
Coal Miner
Join Date:

8/19/2011

Posts:

141

Minecraft:

Daftwizard

Member Details
(Tell me if this is the wrong section to post this in ya? Thanks)
I spent about 2 and 1/2 hours on a project showcasing only
some
of the ridiculous amount of colors you can dye your armor. Most people only think you can dye leather armor the first 16 dyes, but they're wrong.
I'm not sure if this has already been posted or not, but I'll post it here anyways just because I put so much work into my table.
<Random sheep is random
So, my point here is to point out that, for example if you have a red dye, a blue dye and a leather vest, then if you mix the red and the blue dye to make purple dye, you can dye your armor purple, but if you make red armor then dye it blue, it comes out a completely different shade of purple; lavender. Same is with every single other dye in any combination and any amount of adding of dyes... I haven't calculated, but I assume the amount of different colors of armor you can make is over 200 at least. There are 10 shades of grey alone! Here's some pics for you.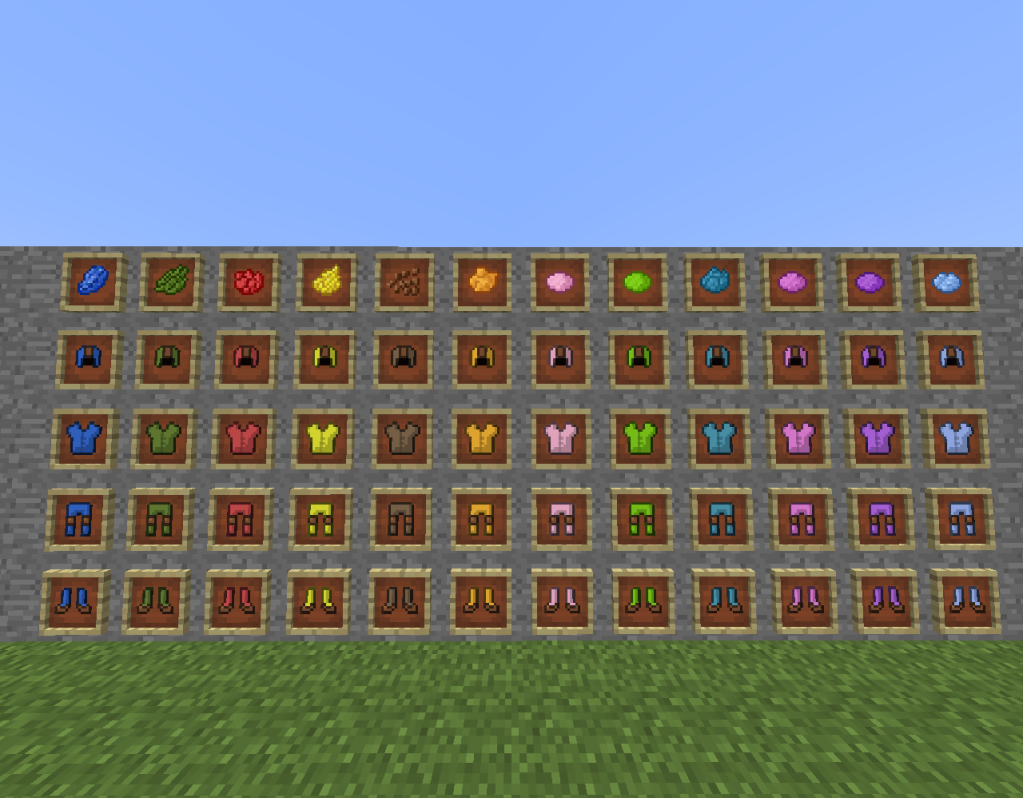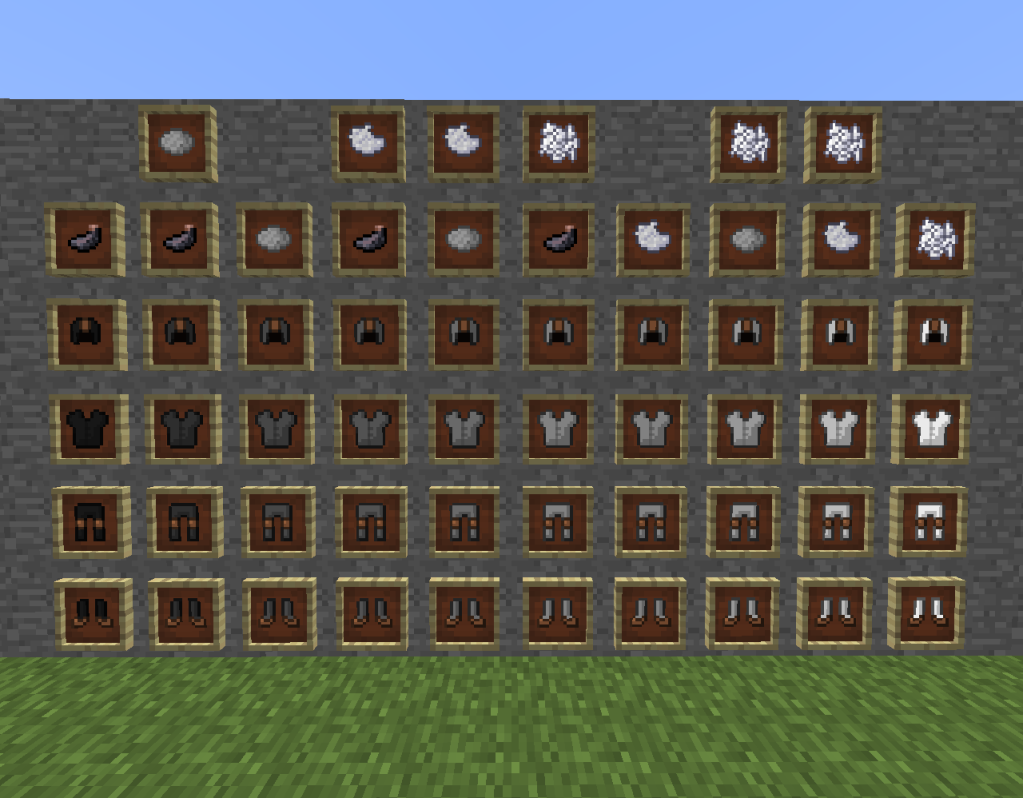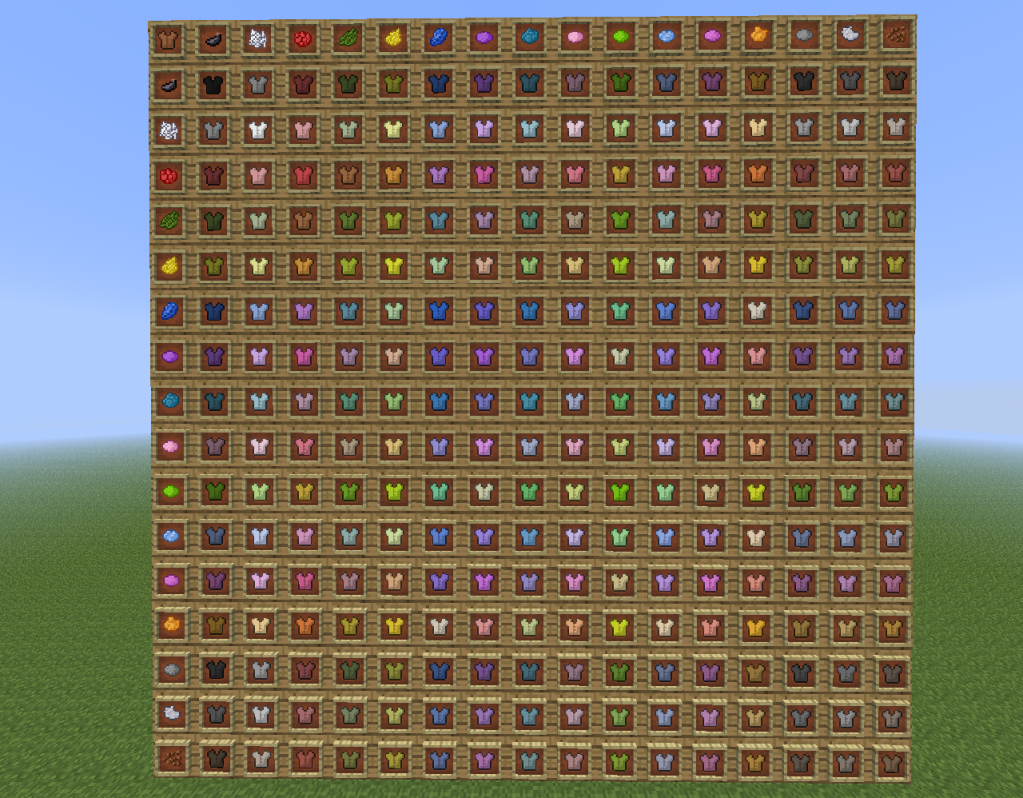 And remember... You can always take any one of the armors from the table and run it through the table in place of the original armor and come up with a whole new set of colors (or so I believe... Try it yourself?)
I hope this helped you, or brought knowledge to your brain in some way. :V Thanks for reading! :3
Don't let the magic deceive you.