Herb_
The Meaning of Life, the Universe, and Everything.
Join Date:

5/21/2017

Posts:

2,306

Member Details
Mojang have very recently indicated that they are 'reviewing' the textures, and from the discussions, it seems likely they will be changing most/all Minecraft textures to a higher resolution, as well as tweaking them.
It seems likely that it will be something like the "Faithful" pack.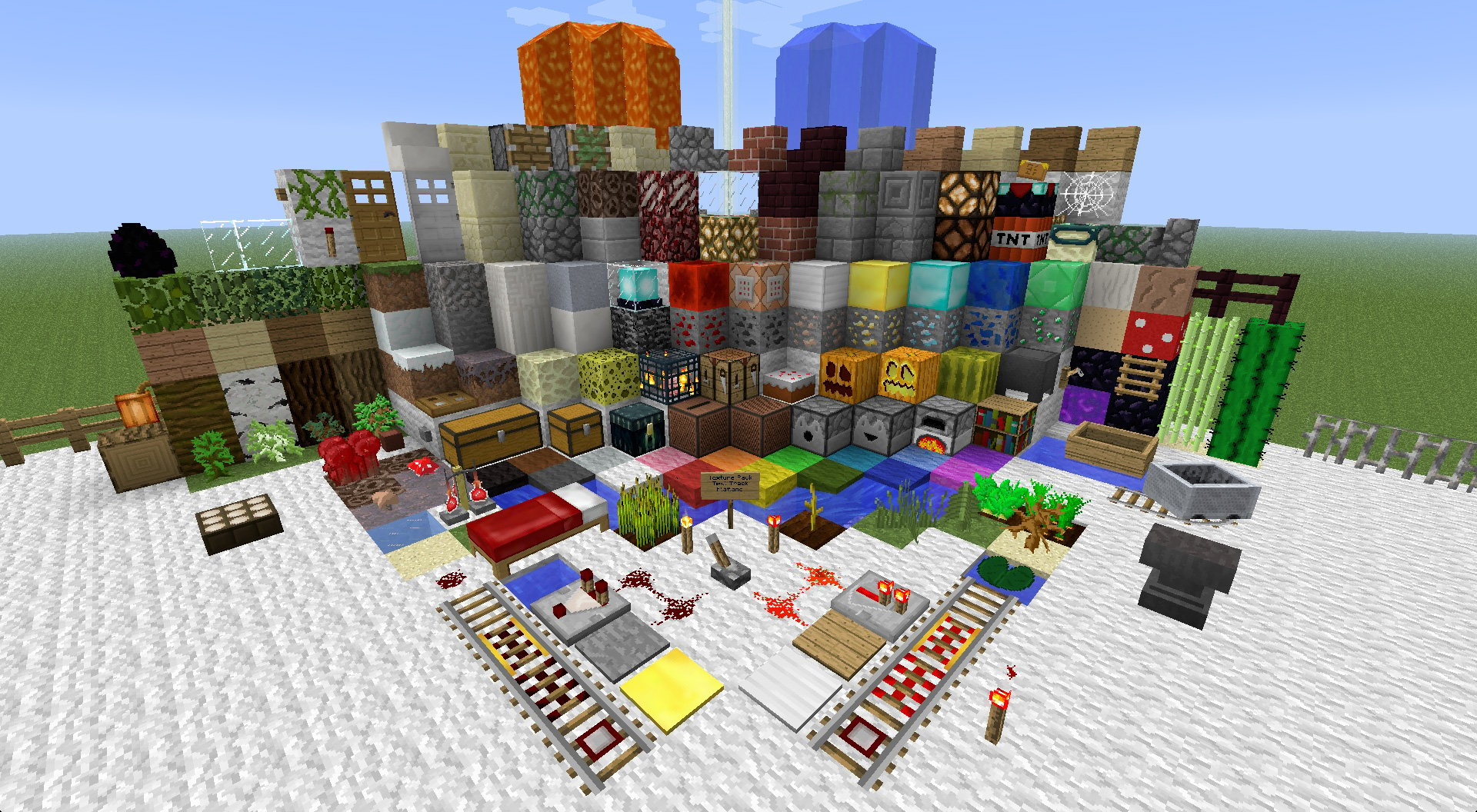 Although they haven't said it, I suspect it will become part of the 1.13 update, which is already billed as a "technical update", ie changing and optimising code rather than new mobs/biomes/blocks.
I think it is unlikely that we will get 1.13 until early next year.
In general, I think updating the textures will be a very good thing. There will no doubt be certain things that people absolutely hate.... there will be fierce resistance to change. But we'll get used to it. There's no reason why people can't just use the old ones as a resource pack. (It would be nice if Mojang chose to include the old textures as a pack, along with this update) But that will not stop the internet, and this forum, from going into a flame-overdrive.
I basically think it's a great thing. It will have a huge impact.... much more than any other type of update (new mobs, new bosses, etc because it so drastically affects the appearance of the game.
Caveats: A lot of the above is opinion/speculation. All we know for sure is, Mojang say they're gonna review the textures. I have no idea whether any changes (if any) will form part of 1.13 or not.
Last edited by
Herb_
: Jul 19, 2017
No risk, no obligation, no red tape, no hidden charges, No down payment, no entry fee, no purchase necessary, no one will call on you, no payments or interest till December, and no parking. Limited time only, though, so act now, order today, send no money. Offer good while supplies last, two to a customer, each item sold separately, batteries not included, mileage may vary, all sales are final, Allow six1 weeks for delivery, some items not available, Some assembly required, some restrictions may apply. Shop by mail, order by phone. Try it in your home, get one for your car. All entries become our properties, employees not eligible, Entry fees not refundable, local restrictions apply, void where prohibited except in Indiana. And say, don't forget to pick up your free gift: a classic deluxe custom designer luxury prestige high-quality premium select gourmet pocket flashlight. It's our way of saying thank you.