Susuman
Stone Miner
Join Date:

9/28/2010

Posts:

96

Member Details
This is my 80 x 80 pyramid. It took me 12 hours to make it.
I used up 10 diamond shovels, picks and 200 TNT, yes I hacked for them. I had to burn all the trees, clear away over 20,000 blocks and cover up some water, which took about 9 1/2 hours, then the pyramid itself took about 2.
I am proud of it, and it makes me smile :biggrin.gif:
What do you guys think of it?
After the clearing, I threw away most of the blocks so there's only 2 chests.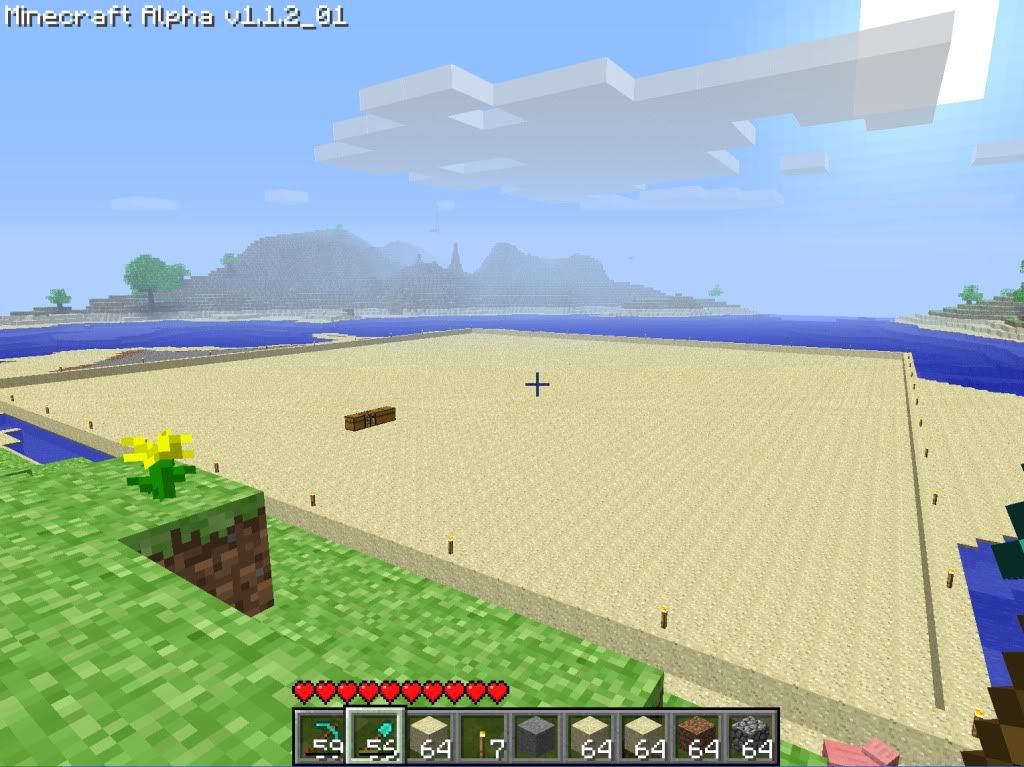 Took this picture when I fell in, and I thought it looked good.
And the end of the construction, I used stone in between the layers to keep the sand from falling, and I added some stairs and plenty of lighting on the inside, but I don't have a picture of that.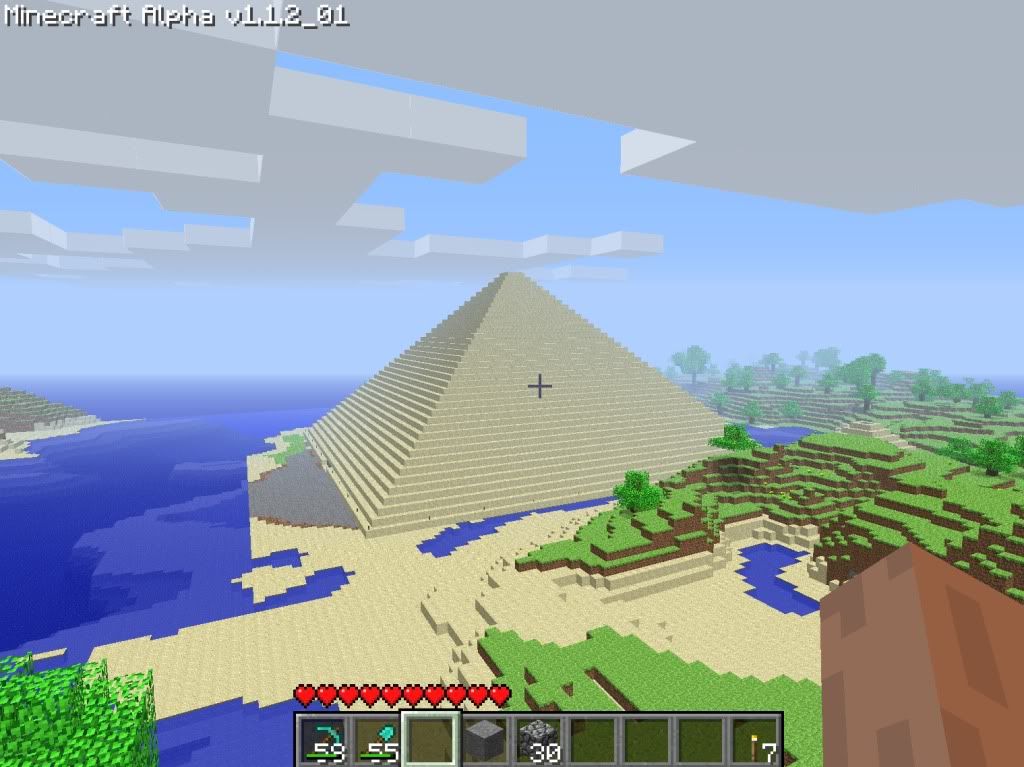 Nvm I just got an inside picture.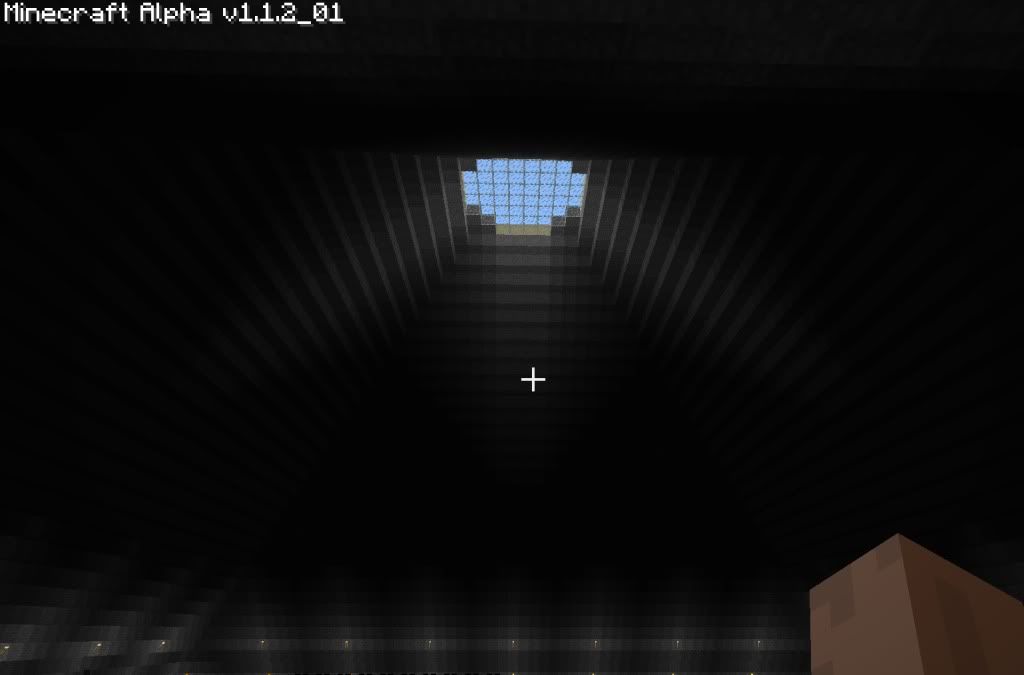 Night ( Personally I think it looks great at night )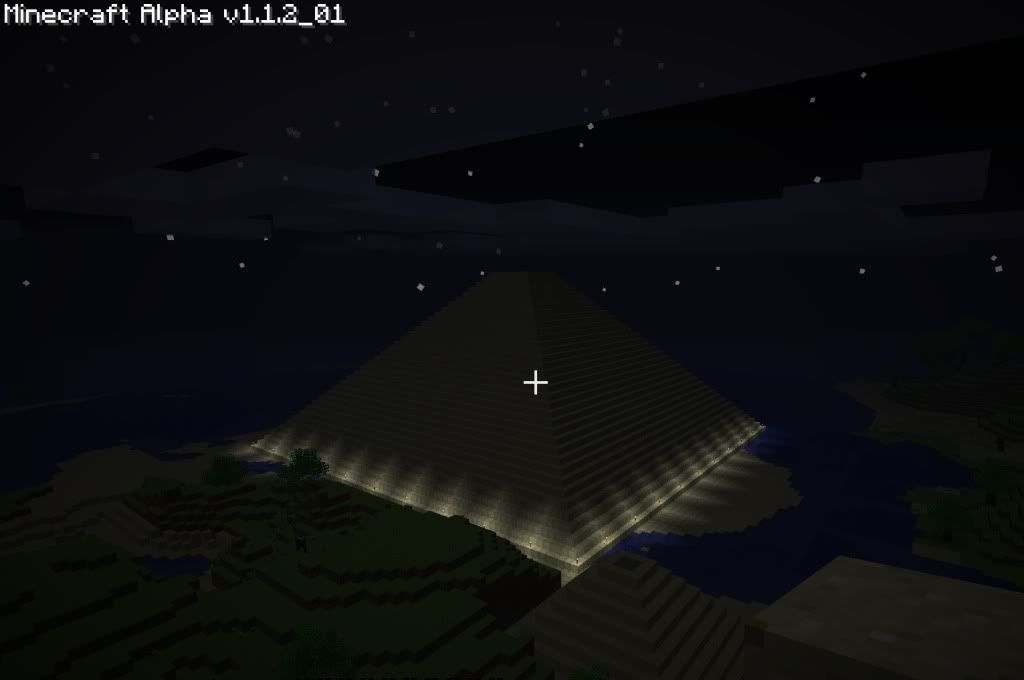 Susuman, it's what the world's been waiting for.