pocketMAD
Stone Miner
Join Date:

3/28/2012

Posts:

84

Minecraft:

pocketMAD

Member Details
Greetings, Minecrafters! How ya doing?
So I have finally finished my city, for now. Yes yes, it looks great! I just finished my space station, downtown, and my newest and largest creation ever: my monorail station.
I took a great screen shot of the city right here: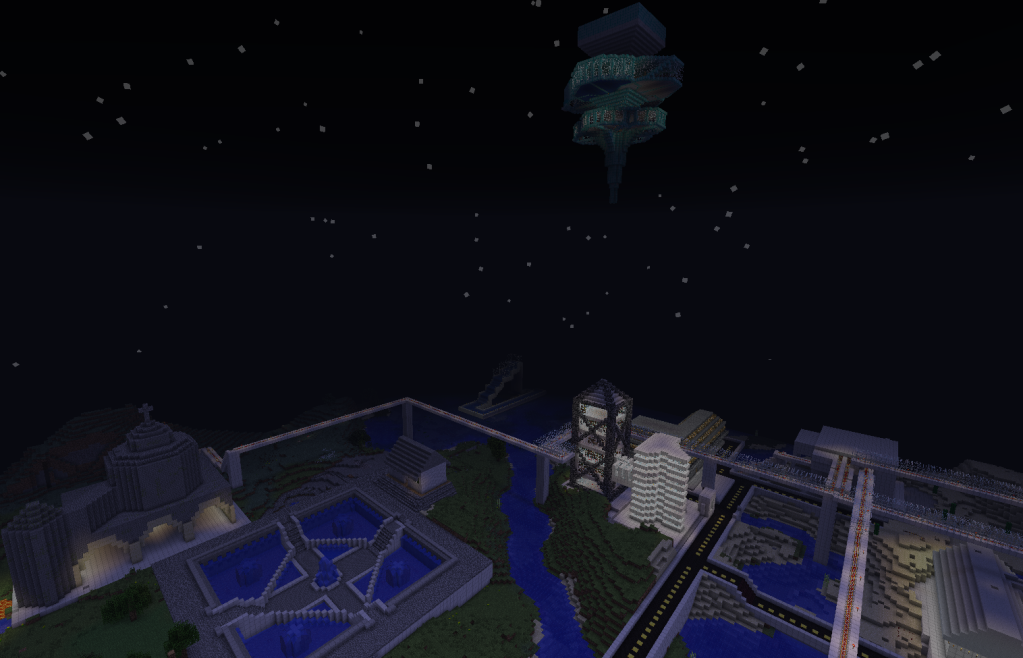 Boy! Isn't that beautiful?
I also took a video and uploaded it to youtube. It is a tour of the whole city via monorail system.
Have fun!
~pocketMAD
Postscript:
Please use constructive criticism. Also known as the sandwich method.
Complement.
Improvement.
Complement.
Postpostscript:
I am out of ideas for the Iron City. If you have any ideas for me to build, please tell me! Please!
To summarize the summary: anyone who is capable of getting themselves made President should on no account be allowed to do the job."
― Douglas Adams' The Restaurant at the End of the Universe