fusiion_daniel
Tree Puncher
Join Date:

4/19/2011

Posts:

14

Minecraft:

fusiion_daniel

Member Details
Cool small house photo tutorial!
This is a photo tutorial to build my small cool house. I am personally a fan of megabuilds, so this was very different for me. Lets begin!

First, we need to clear some land. The house is 14 block long, 13 blocks wide and 10 blocks high.
We then need to place logs, 4 blocks high and in the positions shown.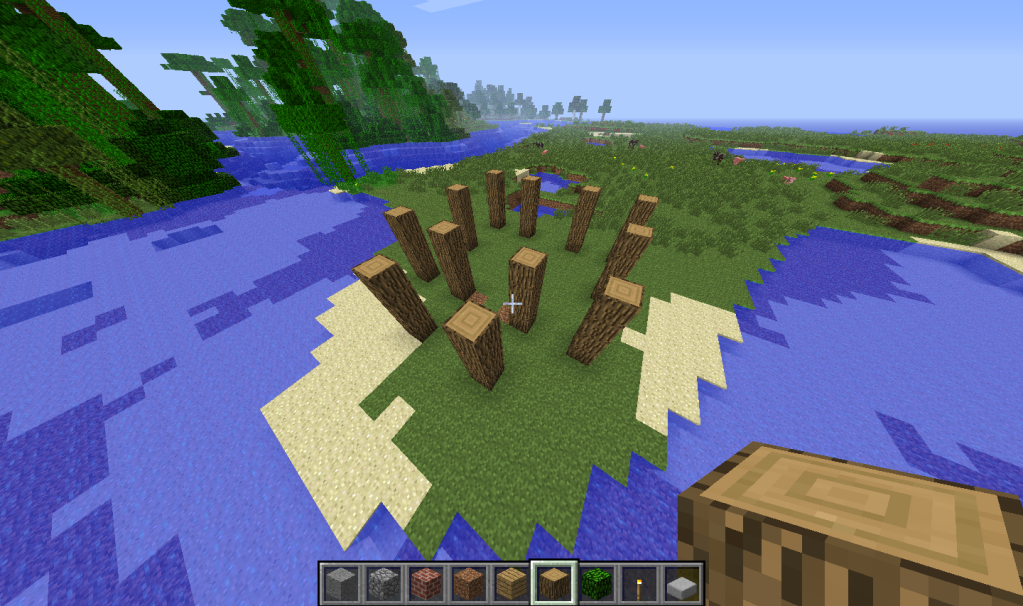 We then start adding wooden planks. Please note that the positions are not even all round! Look closely!
We then add more wooden planks and fill in the windows with glass panes.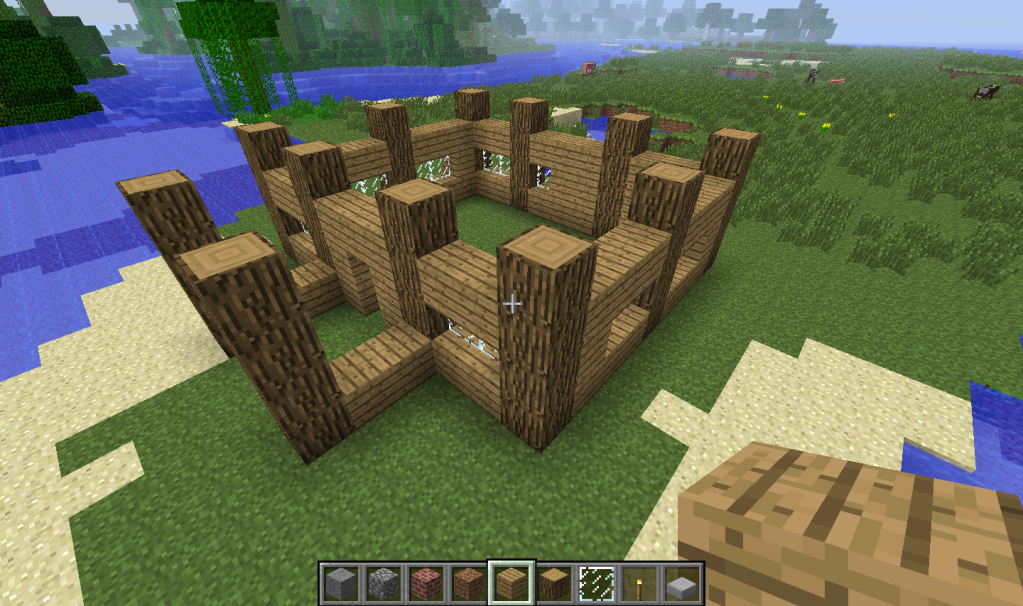 Next we add our red carpet for the entrance, made from red wool, you will need 9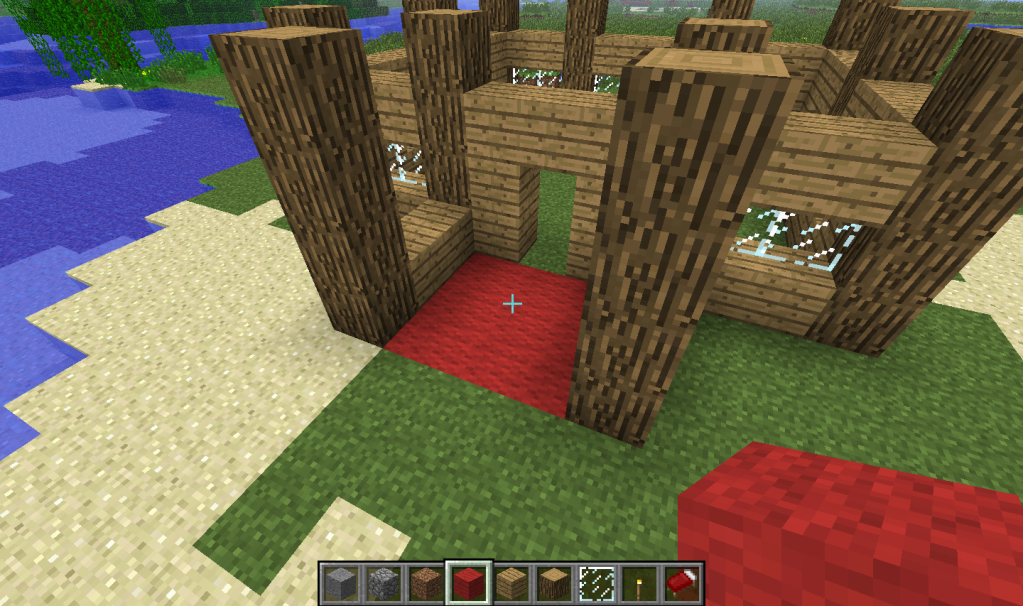 Still using wool, we add a rug in the center of the floor and the rest is wooden planks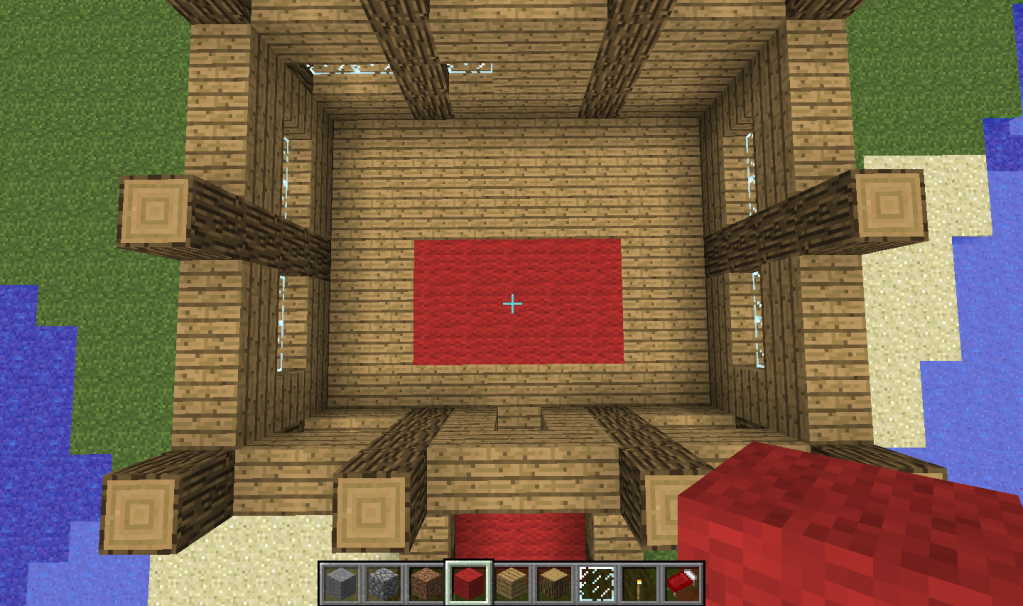 Next, we add our 'appliances'. These include a large chest, a crafting table and two furnaces. Also for decoration we will use a bookshelf and a log pillar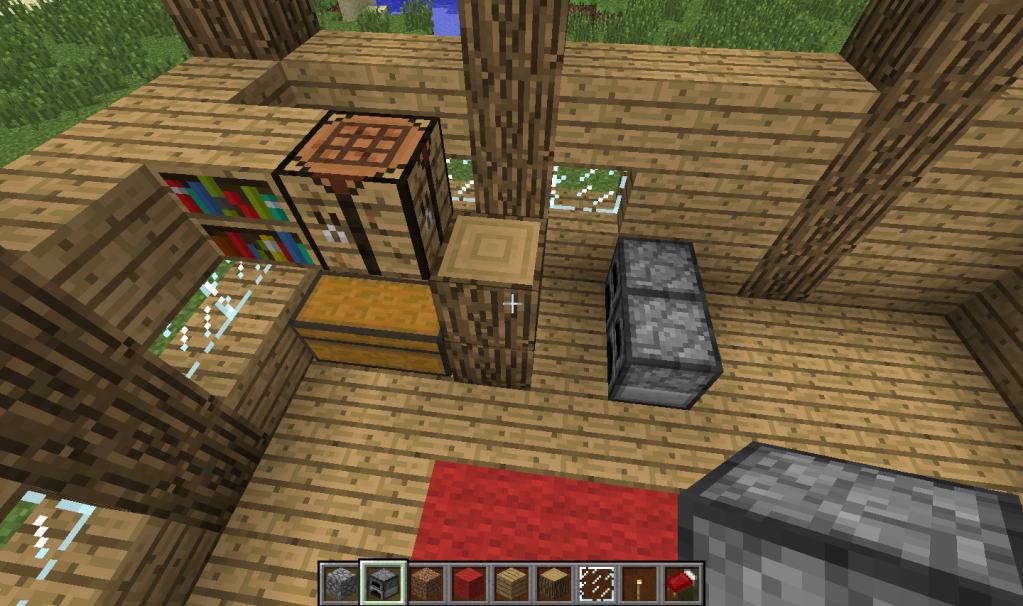 We then add our furnature. You will need 8 signs, 6 cobble steps, 2 cobbla half steps, a stone pressure plate and a fence post
Next comes our stairs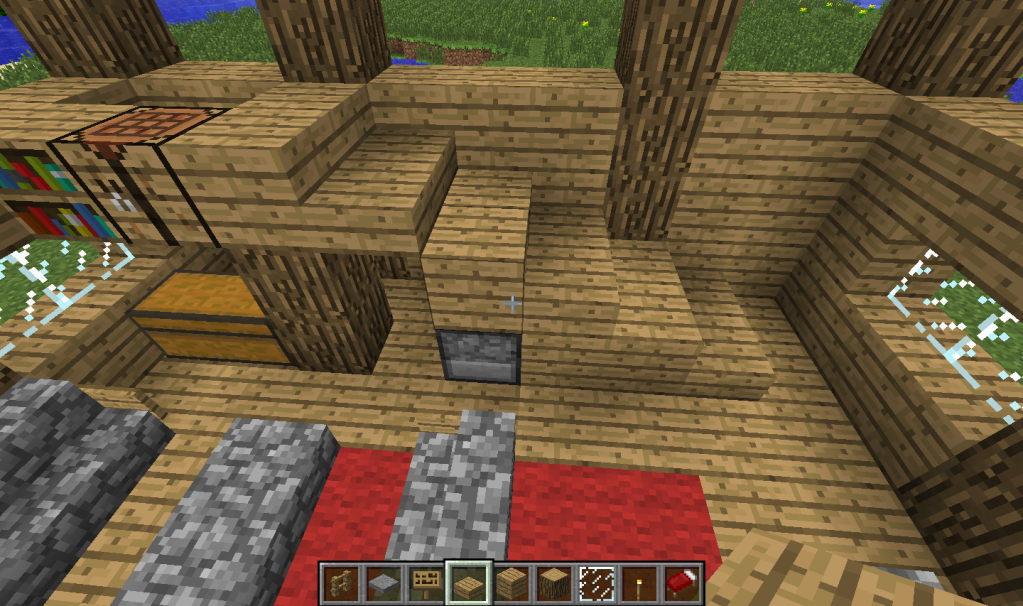 Time to add some height. We need to extend the log posts up 3 blocks, except for the two front ones. they get extendes up 2 blocks, then get a wooden plank lock on top of each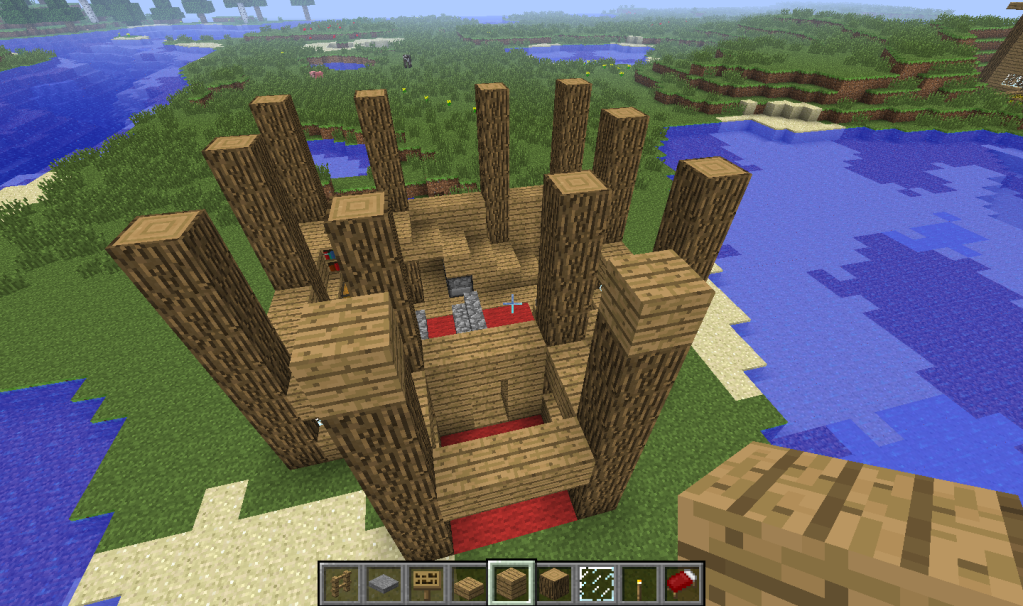 Once again, we add some more wooden planks. look carefully at where thay are placed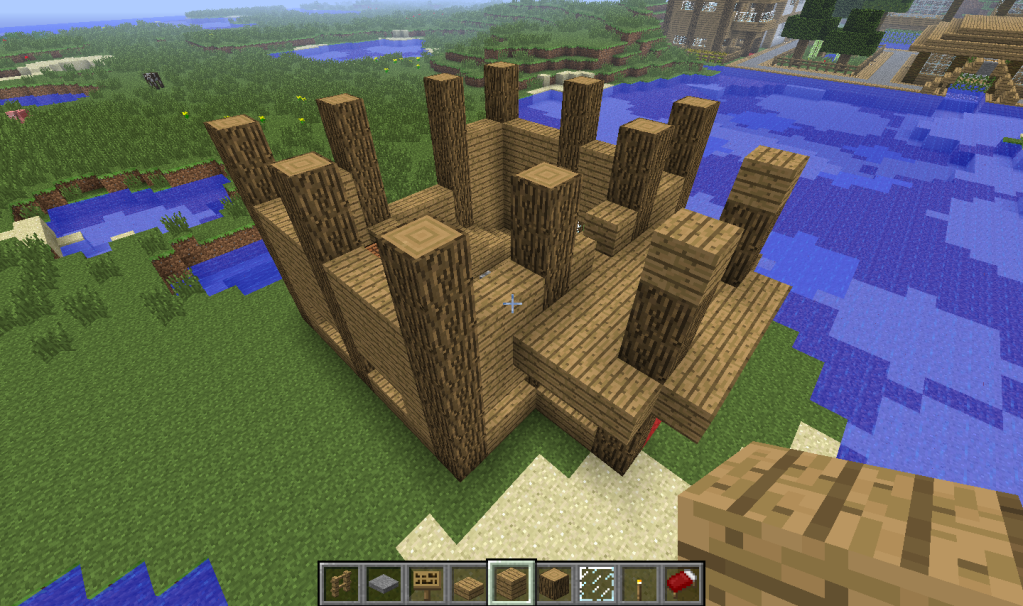 Next, we add our windows. Please note the large window at the back and the handrail on the balcony
After that, we need to add the floor. complete as shown and also add two half wooden planks to complete the stairs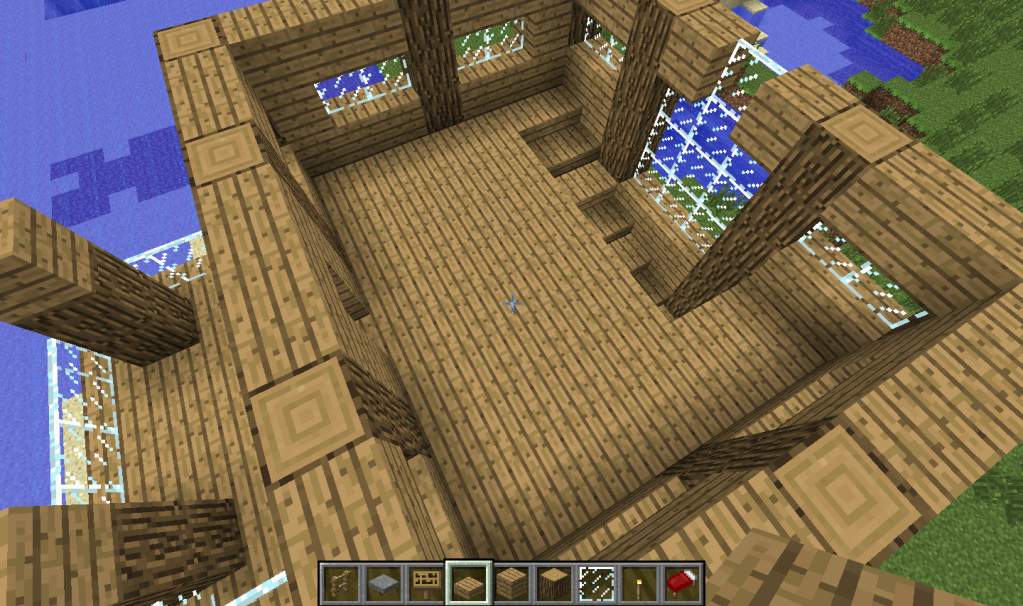 Next, we add more wooden planks and some glass pains to make a handrail around the stairs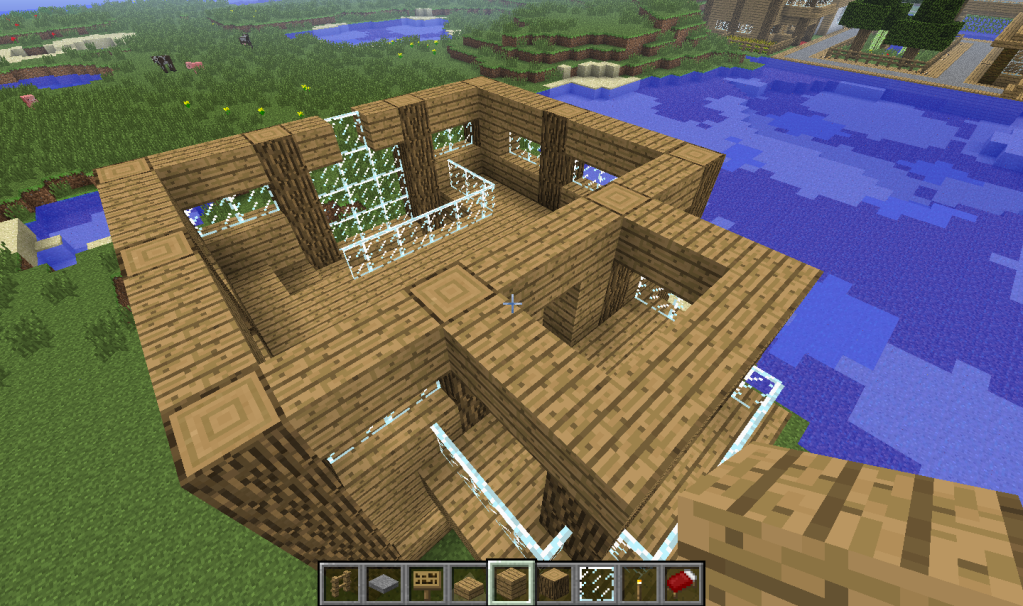 Then, we add furniture into the room as shown:
After that, we start the roof by adding wooden planks as shown: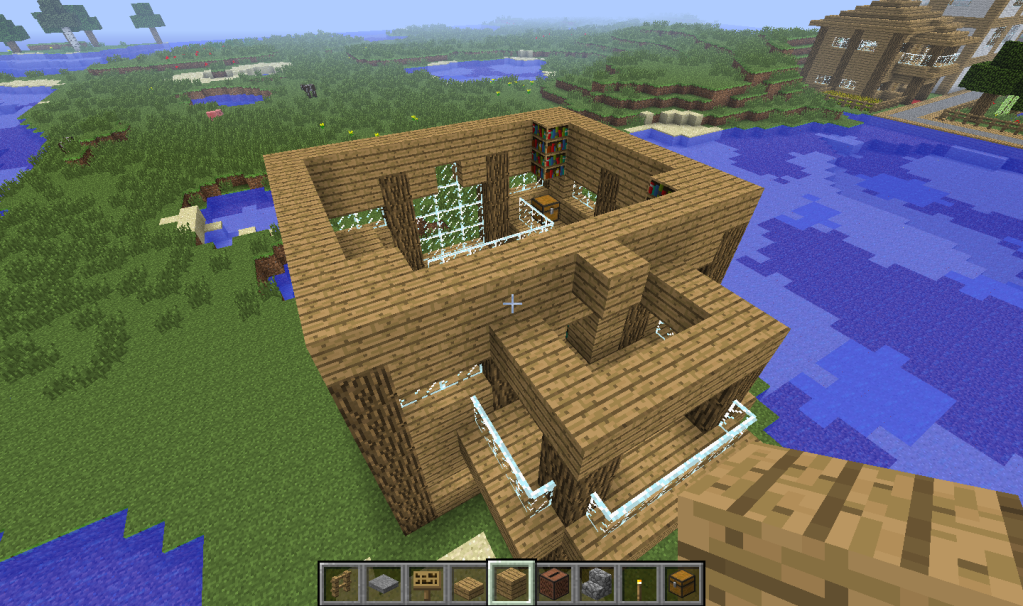 Next, we add half planks to make one layer of the roof
Then using half planks and full planks, we add another roof layer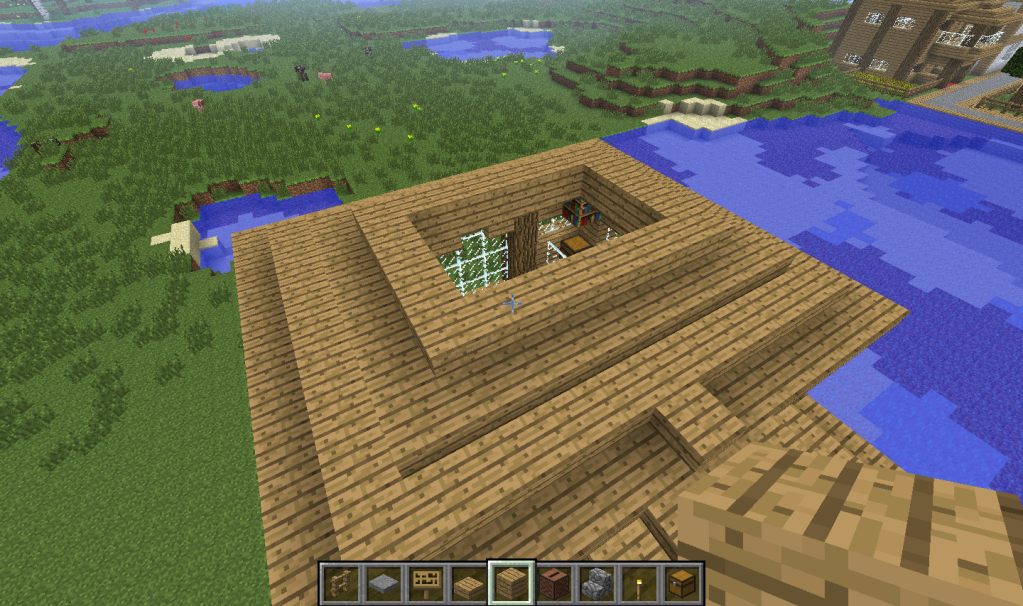 And now the final layer:
Now we add doors and wooden pressure plates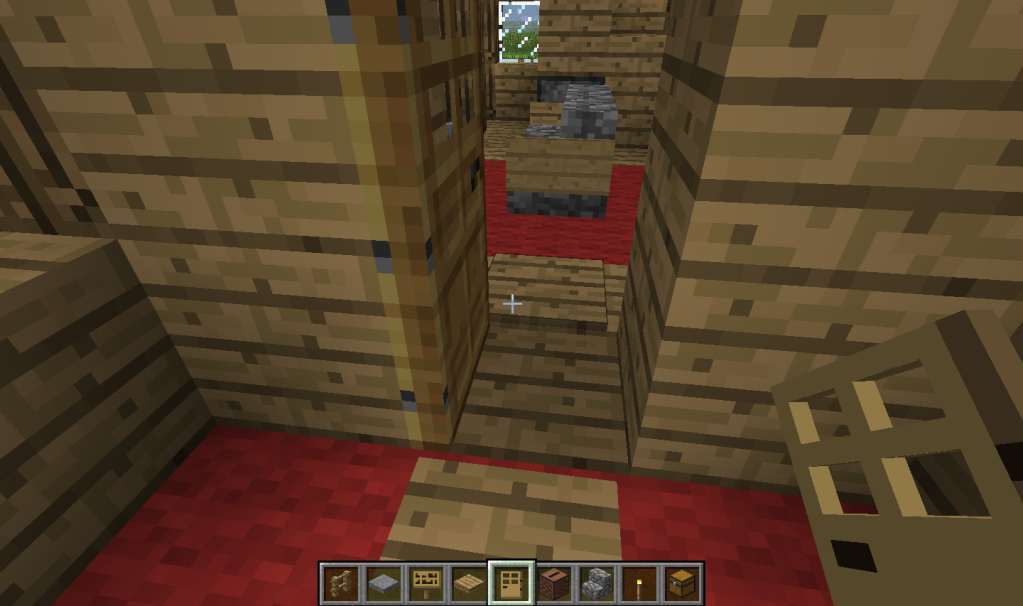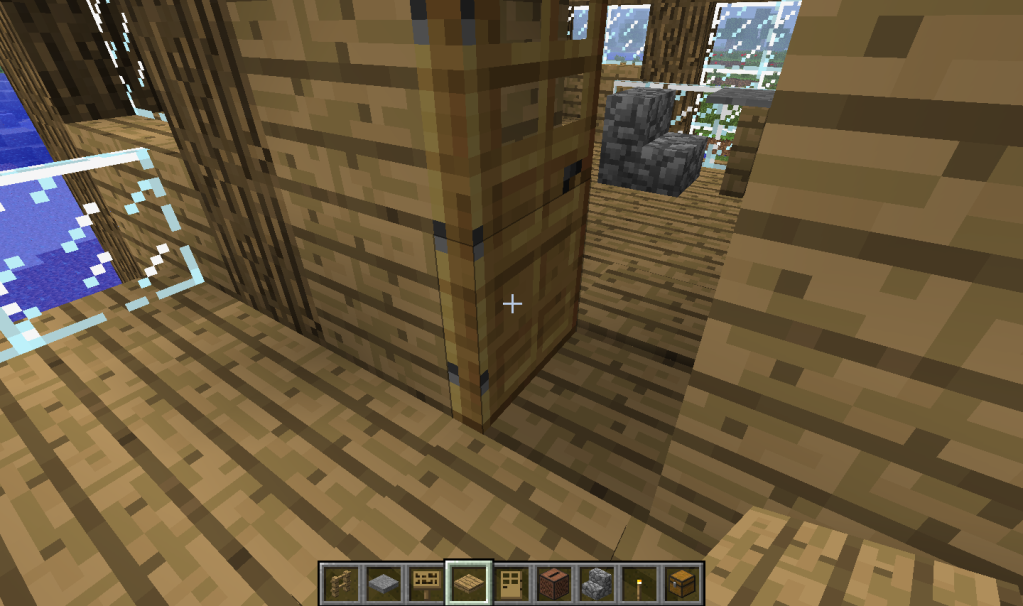 All finished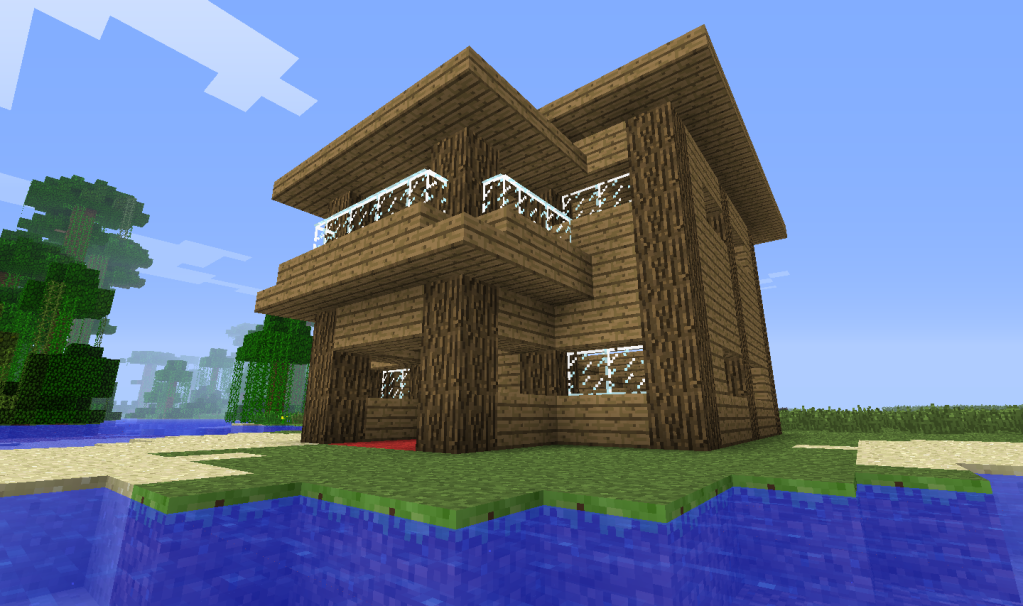 Thank you for viewing my tutorial!