DoctorPhi1
Tree Puncher
Join Date:

9/24/2015

Posts:

15

Member Details
The scrolls fortell that the dragons will awaken, and that one called the Dragonborn will be our savior in that dark time, but that time is not now. Join in an epic war between the Empire and Stormcloak Rebellion, prior to the events of Skyrim. Join either of the factions, or remain neutral. Explore the vast lands of Minerim and decide your own fate.
Professions
In Minerim, players take on the role of one of 8 unique professions.


- Protect the Jarl and enforce the laws as a town Guard.
- Be a master of trade with the Merchant.
- Sell your skills as a fighter with the Mercenary.
- Live off of other people's hard work as a Thief.
- Uncover the mysteries of Minerim as a Mage.
- Eliminate those your client wishes as an Assassin.
- Rob travelers in the wilderness as a Bandit.
After choosing a profession, players can choose one trade skill. (Merchants get all tradeskills.)
- Gather and sell different types of wood as a Forester.
- Gather and sell different rare metals and ores as a Miner.
- Use metals gathered by a miner to make tools and weapons as a Blacksmith.
- Use different kinds of wood from a forester to make furniture and building materials as a Woodworker.
- Gather materials and brew mysterious potions and drinks as an Alchemist.
- Discover the mysteries of imbuing weapons with magical power as an Enchanter.
I will also set you up an auto shop to sell your goods while you're offline if you desire.
While the introduction may be misleading, the two factions are not always at war. More often than not they're at peace, and traders even go from town to town selling their wares, no matter their faction. However, every so often there will be an event where the two factions fight over a strategically placed fortress, and the winning faction gets a few benefits including gold and expanded settling area.
Each faction currently has a city and a town, both available for housing. Players pay the jarl a tax every so often of the Jarl's choosing. Of course, if the tax is deemed too high, a Jarl can always be overthrown. Players may also build their own homes outside of city limits, though this can be very costly in terms of building materials from a woodworker and miner.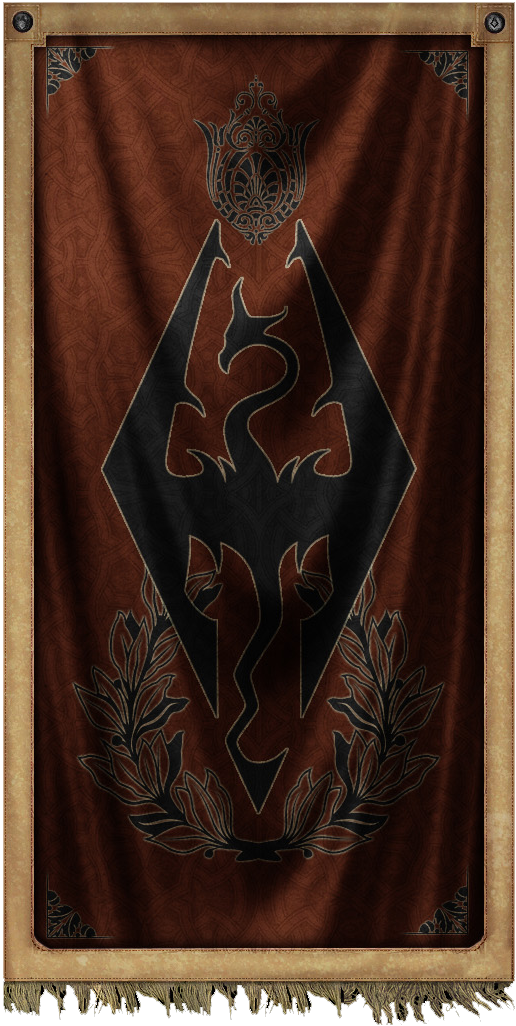 The first option for imperial housing is the bustling trade city of Whiterun, currently under the control of the Empire. White run has many housing options available and many shops. There is anything ranging from small cottagges, or rooms in an inn, to large homes for those with a larger budget.
The second option is a smaller setting. Some may call it more homely, but it's the small Imperial town of Helgen.
The first housing option for Stormcloaks is the city of Winterhold. While significantly destroyed, it still has a few housing opportunities with many options for shop owners.
The second housing option for Stormcloaks is the (slightly modified) town of Riverwood, a homely village surrounded by tall mountains and flowing rivers.
I'm interested in learning more, now what?
If you're interested in checking out the world for yourself, please reply with the following:
- Gamertag
- Age
- Mic?
- Why you're interested

Also, please feel free to ask any question in this thread and I'll do my best to get back to you as soon as possible. Hope to see you soon!