BloodyPhoenix
Stuck at Home
Join Date:

11/27/2012

Posts:

5,739

Location:

Planet Earth

Minecraft:

GoatsWithRakes

Xbox:

GoatsWithRakes

PSN:

GoatsWithRakes

Member Details
"Why should we let them into our lands? How can we trust humans after what has recently happened to us? Even if they aren't to blame, who's to say they can help at all?"
"Volshon has a point. You saw what the Doctor did. We're lucky that we are alive. Granted he isn't entirely human, we can't be certain that there aren't others like him."
"I know the situation isn't the best, but can you give them a chance on my behalf? Maybe set up some sort of test so they can prove themselves?"
"Dear, it's odd enough that you take on my form almost constantly, and now you want us to test these creatures like they do to lab rats?"
"Actually, that might work. I should be able to keep them under control if I can contain them. I think that we ought give them a chance. I've read that humans are pretty weak, so they shouldn't be too much of a problem if they turn rogue."
"You want to let these...things try to help us?"
"Yes, Volshon, are you sure about this?"
"You all know that the Doctor is an exception to the case, and even at that, he's only partially human. I don't think average humans can do that. Come on, guys, let's give them a chance...pwease?"
"...Fine. Volshon, you make sure those things can be contained if we let them in our world. It'll be both of your tails if they turn out to be more trouble than they're worth."
If you wish to join us in our world, please do not friend me, but instead post a comment on here stating your Gamertag and whether or not you can have a partner play with you. Only do so after you have read through this post and are familiar with how TBL #1 works. I will not accept random friend requests and I will expect you to know what you need for the first map. This will help me differentiate random people that have found me elsewhere from the players who wish to join us.
Introduction and frequently asked questions:
What are "Thê Bûrñt Lâñds?"
Thê Bûrñt Lâñds (or TBL to be short) is a series of Adventure Maps designed by me exclusively for the Xbox 360. These maps have a wide variety of themes, from parkour to free-roam. Each map is overlooked by a certain bird and has two types of completion:
•Standard:
Simply get through the map to achieve this.
•Jewel:
Each map will have a specific set of additional rules (so to speak). These will make the maps more challenging, but true players will strive to achieve this in each map. Call it "Challenge Mode," if you will.... Those who have obtained a Jewel in a map will granted access to the Jewel Road section of the map (See below) and those who have obtained every Jewel will be awarded the Champion status and have their name underline in the Hall of Jewels.
What do I need to play these maps?
Well, not much, really. You need an Xbox 360, a Gold account, an Internet connection, and Minecraft 360 edition. Maps may or may not also require the free trial of a texture/mash-up pack. You do not need a mic; however, it would be very useful for certain maps. Cool, how do I play them now?
I will not put these maps up for download, for modifying your system and adding saves is against Microsoft's Terms of Use and also bars some from being able to enjoy them. I also do not want my map to be stolen and claimed by others. If you wish to play a map, leave your Gamertag in the comments and I will get back to you on it soon. Please note that I do not take blind friend requests warmly. A simple comment here is all that is needed.
I have nobirdy else to play with! Will you be my partner?
If all else fails and you cannot acquire a partner in any way for the map that requires one, I will be your partner, however, I will not do anything Jewel-related. In addition, I will be letting you solve most of the puzzles along the way (gotta get the most bang for your buck!).
Please note that anyone you bring with you reflects back upon yourself. If your teammate is unsporting or rude, do not expect your reputation to go untarnished. A chance for redemption is possible, however, but make not the same mistake twice.
I have to go. May I resume where I left off?
This depends on the map. For the most of it, no, you may not directly resume your last position due to the maps being reset upon exiting. I will allow you back to where you were and keep record of what you've done for the Jewel Challenge when applicable.
One exception to this will be TBL #2. Each player or team will have an individual save file, for it is not expected that this map will be completed in one sitting.
I really like your maps, any way I can support you?
Wow, really?
Well, I make these maps for everyone's enjoyment, and intend no physical/monetary gain from them, but if you do want to show your care/support, you can try some of the following:
•Click the ↑ at the bottom of this post. Every little number down there helps boost my motivation to keep doin' what I'm doin'.

•Leave a comment here reviewing the map(s) you played. I like hearing from the players about what they think of the map(s) and what can be done to improve the experience.
•Rate the non-mini maps in difficulty from 1~5. I'm collecting difficulty ratings from everyone so new players can have an idea on how difficult a map will be.
Thê Bûrñt Lâñds #1 -- Volshon's Test
"Welcome to our lands. Before you can go about our world, you and a partner must prove yourselves worthy to us. Pass our test and we may welcome you in."
Map type: Linear, co-op, puzzle.
Pre-requisite: None.
Number of Players: 2.
Difficulty: 3 / 5.
User difficulty: 3.00 / 5 (10 ratings). Spot on!
Length: 50~100 minutes.
Texture: Mass Effect.
Bird: Volshon.
Map Description:
TBL
#1 is your first stop in the map series. You will not be permitted to participate in other maps until you and a partner have cleared this map. This map is a mostly puzzle-based map with a bit of parkour that cannot be completed without a friend. I will be there to help you if you have nobirdy else, though.
Jewel Challenge:
Complete the map by finding all 12 Music Discs hidden throughout the map as well as do not rage quit any room. A keen eye and a slow pace through each room is key to receiving the Topaz.
Thê Bûrñt Lâñds #2 -- Land of the Birds
"Well done, you are indeed worthy to explore our lands, but be warned, some places aren't the friendliest to humans.... Can you restore our old altar? It's quite the task, but will show your true skill...."

Map type: Free-roam, complete the monument.
Pre-requisite: Complete Volshon's Test.
Number of Players: 1, however you may bring your partner from TBL #1 along. (Note all players must be present if more than one participate.)
Difficulty: 4/5.
User difficulty: N/A.
Length:* 6~9 hours. Texture: Your choice**.
Bird: All.
*Unlike other maps, I will have a save file for each player. I do not expect anybirdy to complete this without saving. If you do, you either cheated or need to get out some more. In addition, due to technical issues, I can allow only one save file at a time, so first come, first served.
**The textures that work best are Default, Plastic, Natural, City, Medieval, and Pattern. Any wool-changing packs such as Mass Effect, Halo, Christmas, and Steampunk will look really stupid.
Map Description:


Now that you are worthy, you are free to explore and play this map and TBLM #1 and TBLM #2 as you see fit. In TBL #2, your mission is to trek across the lands and locate the pieces to the birds' altar. Once all 10 are located, head to the altar and complete it. Once completed, you will have gained favor in the eyes of everybirdy....
Jewel Challenge:

Complete each section as you think I meant for it to be completed, meaning if you can jump it, then jump it. Pillaring/bridging is no fun. In addition, you will need to find all 10 specially named books scattered throughout the map. These books will have "Book (number)" in their title to differentiate them from other aesthetic books. Receiving the Emerald is quite the challenge.
Thê Bûrñt Lâñds #3 – An Uncertain Future
This map is not yet complete.

"Nobirdy know what lies ahead, but the future has become brighter thanks to you. A lot has been left unanswered to you. Allow us to help answer those questions and tell you where you fit in.

Map type: Linear branching.
Pre-requisite: Complete Land of the Birds.
Number of Players: 1
Difficulty: N/A
User difficulty: N/A.
Length: N/A
Texture: Unknown, probably Default.
Bird: Diashun.
Map Description:


Power has been restored, but what are you to do now? You've been through so much and probably have many unanswered questions. This map is to help answer those. This is intended to be a lot less action-oriented than TBL #2 and a lot more interactive. In this map I plan on taking on the persona of each of my characters, allowing you to more freely interact with them while still receiving necessary information. You may even get more information, depending on what you ask each bird. Dialogue will be slightly affected by your total amount of Jewels as well as how you've played through the maps. I want each player's experience to be as unique as possible.
Jewel Challenge:


I am unsure what the challenge for this map will be since a lot of the map is unfinished. I plan on making the Jewel a Diamond, however.
Thê Bûrñt Lâñds Mîñî #1 -- Twisting Corridors
Disclaimer: By the end of this map, you may hate me.

"Welcome to my area of our realm, human. You may have gained their favour easily, but get through here and I may respect you...."

Map type: Maze.
Pre-requisite: Complete Volshon's Test.
Number of Players: 1+
Difficulty: 2 / 5
Length: 20~45 minutes.
Texture: Any.
Bird: Shazöl.

Map Description:


My area is a...simple maze. Make your way through six floors, each of which having its own theme. Easy, aye? Keh, maybe not. Don't expect your "left hand" rule to work here.
Jewel Challenge:


Find the Happy Hole for each floor (you will know it when you see it) and gain access to the final room after doing so. An Onyx will be your reward.
Thê Bûrñt Lâñds Mîñî #2 -- Fun Run
"Everybirdy needs a break from the stresses of life, especially after anything Shazöl put you through. I have created a simple course where you can race your comrades and have fun doing it~"
Map type: Race, parkour.
Pre-requisite: Complete Volshon's Test.
Number of Players: 1+
Difficulty: 2 / 5 Length: 6~10 minutes.
Texture: Any.
Bird: Auren.
Map Description:
A fun race through the various terrains of Thê Bûrñt Lâñds from the plains to the heavens, all while using Speed II. It's not too difficult, but also not too easy. Not recommended for those who have little or no parkour experience. Invite a friend...or six, and have at it!

Jewel Challenge:
Defeat both me and a friend in the race (These don't need to be both at once). However, I refuse to race you until you have gone through the course at least once. You may, however, race a friend if you both either have or haven't been through the course. An Amethyst will be your reward.
Pictures:

"Padkour"



Ascending into the heavens.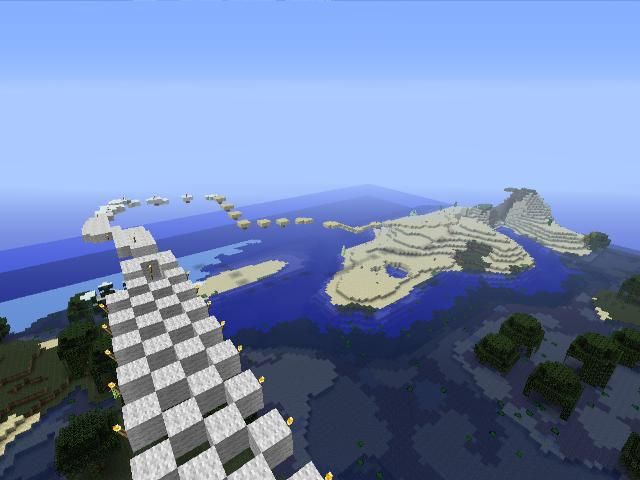 Crypt running, anyone?



And you can vandalize this worthless farm!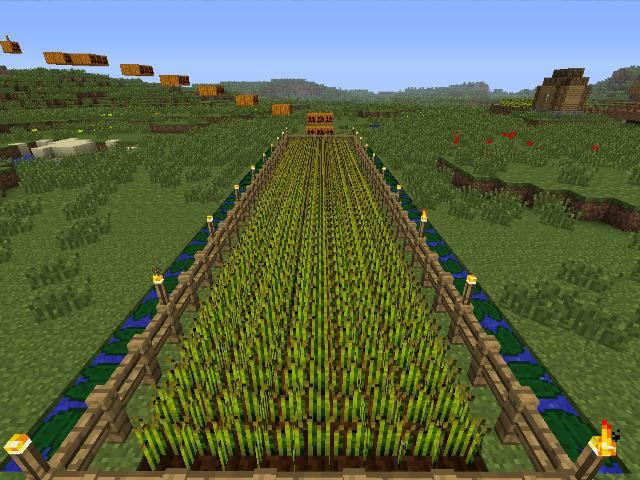 ...And run through here...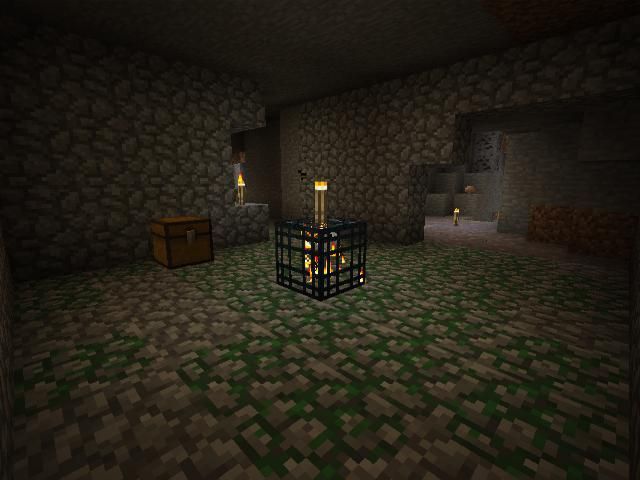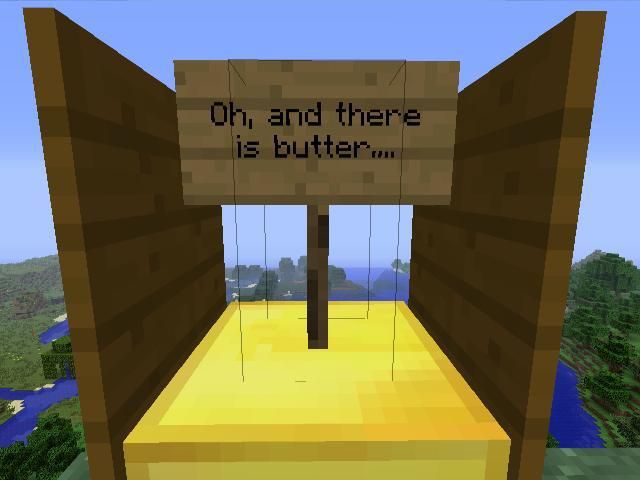 Best times:

1: Dragon32450 -- 6:42:45
2: Guilio97CT -- 7:04:71
3: Sasuke D Uchiha -- 7:06:83
4: Creating Lives -- 7:11:02
5: XxAwkwardFishxX -- 7:11:44

My best: 7:04:03 (No, I am not the king of my own map.)
Thê Bûrñt Lâñds Mîñî #3 – A Warrior's Test
"Hmm-hmm, you've done well to complete our altar, though I question your…interesting fighting style. Let's see how well you can do in a given situation!"
Map type: PvE.
Pre-requisite: Complete Land of the Birds.
Number of Players: 1
Difficulty: 4 / 5
Length: 30~50 minutes.
Texture: Natural / any.
Bird: Fiegra.
Map Description:
Most of the time we have everything that we need to easily clobber monsters, but every now and again we don't. It's time to see how well you can do with what you've got!
Jewel Challenge:
Complete the map in Hard difficulty. This challenge uses a pseudo-checkpoint system. I will keep a record of every time that you've cleared a room, and after ten clears, you will no longer be required to complete the room again. Of course, you very well could obtain the Ruby without skipping a single room!
Also, I will kill off any mob variants such as baby zombies and mobs wearing armour or with enchanted weapons as the map was made before these existed…that, and fighting a skeleton in full chain armour with only a golden sword is a little too unfair for my tastes. If you can kill it and get armour from it, then more power to you!
Thê Bûrñt Lâñds -- Jewel Road
Jewel Road is a series of bonus areas accessible to only those who have obtained the Jewel in a map. Each map will have an entirely separate area of roughly equal size to that of the regular version of it. This area is completely optional to play and is intended to be an incentive for those to strive to obtain Jewels and a reward for those who have.

Jewel Road for each map:


[Done] TBL #1 -- An entire course in the Nether with puzzles using concepts not found in the main map as well as scrapped ideas that didn't make the final cut in TBL #1.




[In progress] TBL #2 -- The whole map is being redone and turned into "The Hostile Lands," which is inspired by Vechs. All the dialogue will be changed and two more Altar Pieces will be added, along with an improved altar! Regeneration and keepInvenotory will be off and it will always be in Hard difficulty. This will be brutal
and unfair, have fun!




[Not started] TBL #3 -- Unknown.

[In progress] TBLM #1 -- A new maze in the Nether. I plan on making this ten floors as opposed to the main's six.




[Done] TBLM #2 -- A new, slightly shorter course in the Nether!




[Not started] TBLM #3 - - Probably another course with Witches, Wither Skeletons, and the Wither since TBLM #3 was completed before they were added.



Well, the forums aren't dying, and neither is my map series on Java.
Check this thread for details or click this link to join the maps' Discord server.