Freeloader1

Coal Miner
Join Date:

1/28/2011

Posts:

133

Minecraft:

freeloader1

Member Details
Hello, I decided to abandon my old thread and make a new one instead. I no longer take requests and I like to work at my own pace. I've made several new skins as well and I'll like to share it with everyone. Enjoy. I'll try to post the most recent skins on top of the thread this time.
What is Touhou?
The Touhou Project (東方Project Tōhō Purojekuto, lit. Eastern Project), also known as Toho Project or Project Shrine Maiden, is a series of long running top-down shooters known for its difficulty. It is made by a one-man company named Team Shanghai Alice, with the creator Junya Ōta (ZUN) being the only member. Besides being a series of difficult-to-play bullet hell games, Touhou is also well known for its background music, wonderful storyline and excellent character development. Most of the characters in (I'd say 98%) Touhou are female.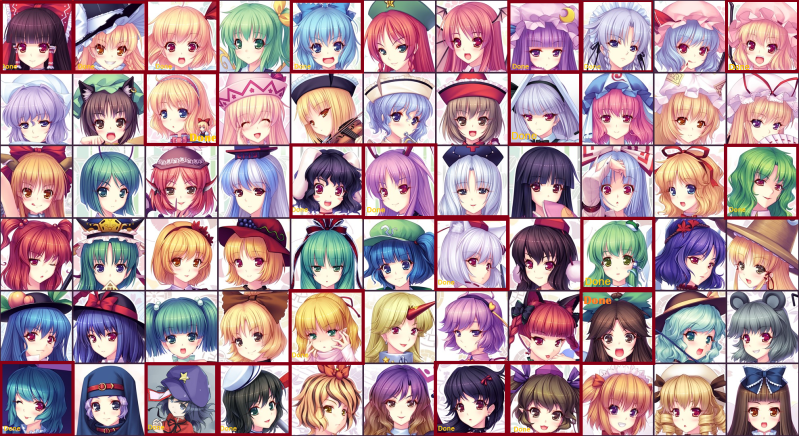 Red Squares are skins I've already created.Someday... I shall make all those above... perhaps.. and the skins below:
New Skin: Vampire Flandre Scarlet
DL:
http://i136.photobuc...andre_noise.png
Shrine Maiden Sanae Kochiya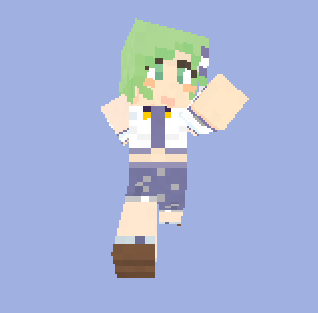 DL:
http://i136.photobuc...sanaeedit-1.png
Perfect and Elegant Maid Sakuya Izayoi
DL: http://i136.photobuc...ghmw/sakuya.png
Ribbon texture learned from XxRecyclexX on PlanetMC
Half-ghost Konpaku Youmu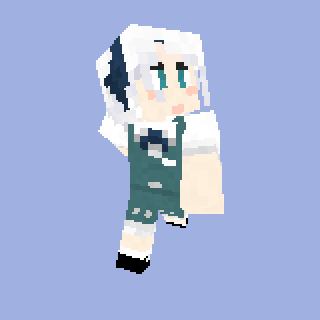 DL:
http://i136.photobuc...aku_Default.png
DL with Noise:
http://i136.photobuc...t_WithNoise.png
Hell Raven Utsuho Reiuji
DL:
http://i136.photobuc...eiujiutsuho.png
I present you, my favorite character from the touhou series!

Seven-Colored Puppeteer Alice Margatroid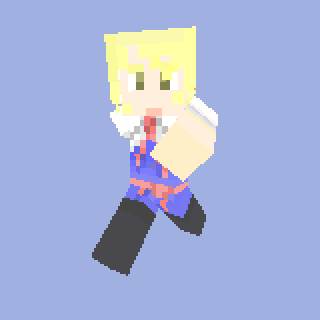 DL:
http://i136.photobuc...eMargatroid.png
Moon Rabbit Reisen Udonge Inaba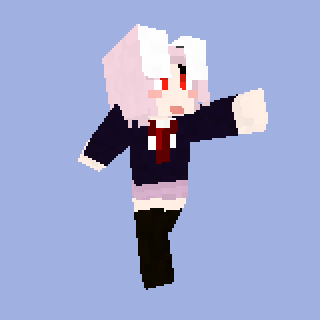 DL:
http://i136.photobuc...reisennoise.png
Tengu Reporter Hatate Himekaidou
DL:
http://i136.photobuc...hatatenoise.png
Comments: Just wanted to try out Twidragon's suggestion~

Wonderful Shrine Maiden of Paradise Reimu Hakurei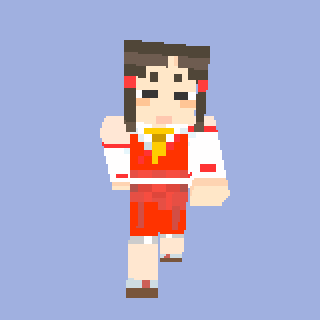 DL:
http://i136.photobuc...hmw/reimu-1.png
Ordinary Magician Marisa Kirisame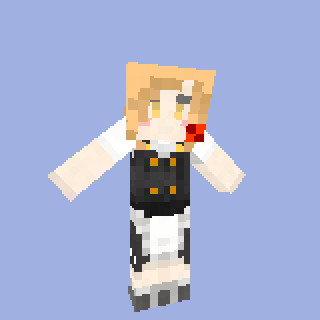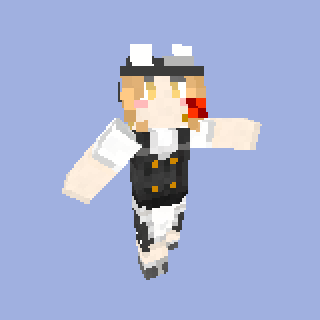 Without Hat DL:
http://i136.photobuc...awithouthat.png
With Hat DL:
http://i136.photobuc...risawithhat.png
Ball of Darkness Rumia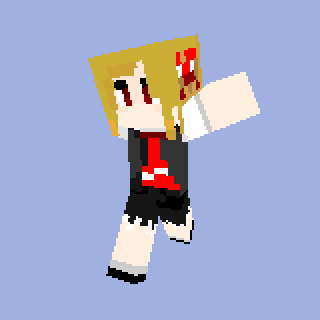 DL:
http://i136.photobuc...hmw/rumia-1.png
Ghostly Captain Murasa Minamitsu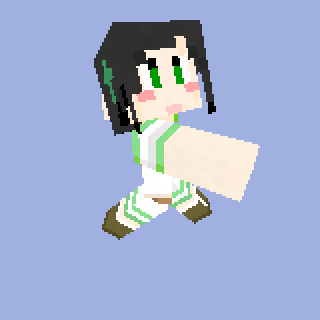 DL:
http://i136.photobuc...uwithouthat.png
Elder Sister Cirno-nee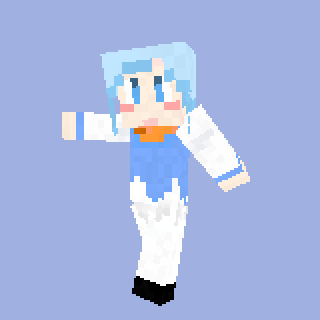 DL:
http://i136.photobuc...w/Cirno-nee.png
Flower Master of the Four Seasons Kazami Yuuka
DL:
http://i136.photobuc...kazamiyuuka.png
Green Eyed Jealousy Mizuhashi Parsee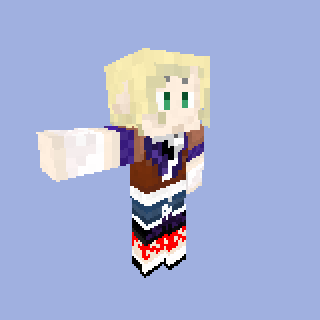 DL:
http://i136.photobuc...ghmw/parsee.png
7 Week Mage Patchouli Knowledge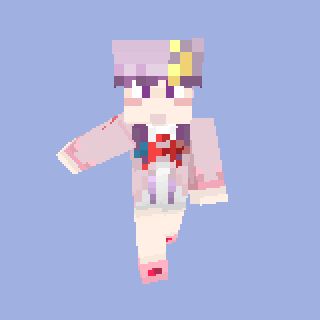 DL:
http://i136.photobuc...ghmw/patchy.png
Unidentified Fantastic Flying Girl Nue Houjuu
DL:
http://i136.photobuc...nghmw/nue-3.png
Tengu Patrol Momiji Inubashiri
DL:
http://i136.photobuc...shirimomizi.png
Karakasa Tatara Kogasa
DL:
http://i136.photobuc...sawithnoise.png
Trickster Tewi Inaba
DL:
http://i136.photobuc...anghmw/tewi.png
Original made by forum user : Tewi
Jiang Shi Miyako Yoshika
DL Without Hat:
http://i136.photobuc...nohatnoseal.png
DL With Hat:
http://i136.photobuc...oisewithhat.png
Download all the skins in one pack:
http://www.mediafire...8t361s1ho6utbq6
Anyway, I spent some of my free time making touhou skins for fun. I really like the touhou project games and the fanbase! Enjoy my skinsa and feel free to edit, share but please do not claim it as your own T_T. Thank you!~ might be used in the future.~