CuddleWoozle
Redstone Miner
Join Date:

12/12/2011

Posts:

567

Minecraft:

Cuddle_Woozle

Member Details

Marzipan -
A confection made of ground almonds or almond paste, egg whites, and sugar, often molded into decorative shapes. (The Free Dictionary)
This is still very much an early Work In Progress. I'm mainly making this thread so I can get constructive feedback. This is my first solo texture pack, but some of you may know me from the various mod texture support packs I've created for LithiumSound's SummerFields.
This pack contains placeholders from the very cheerful
PonyCraft
. I make absolutely no claim to those textures, I'm merely using them because the color scheme better matches Marzipan than the default. This pack will never be distributed with those textures, but they may show up in my screen captures.
What I'm looking for right now is some constructive criticism and/or comments about the pack. I'm mainly creating it to please myself, but I will take advice into consideration. There is no download yet because, frankly, I don't feel like I have enough finished to publish it.
Progress
Terrain: 72/211
Items: 0/191
GUI: 0/22
Mobs: 0/49
Extras: 0/0
Images
Current Screencaps: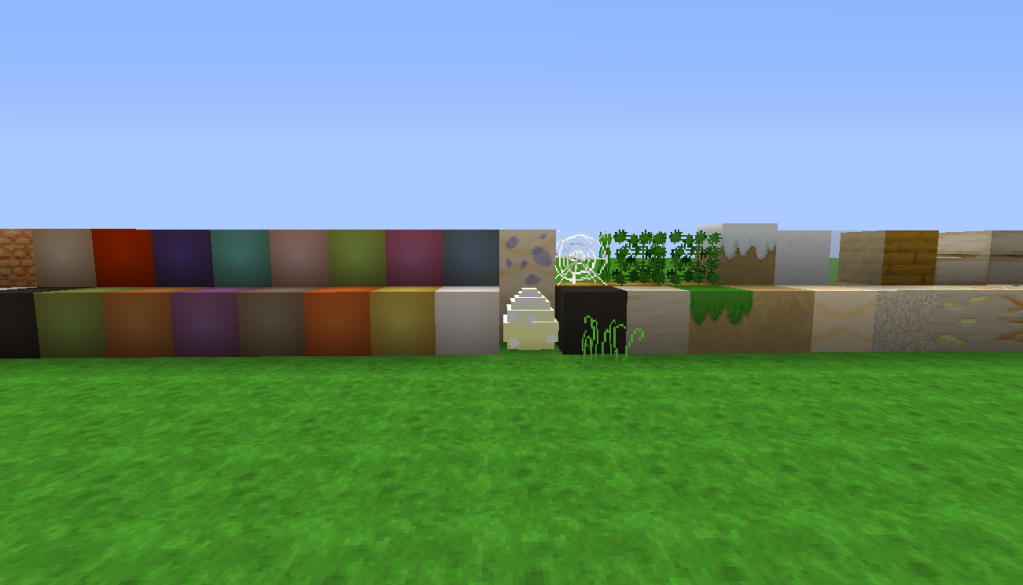 WOOL! Very subtle wool and highly SummerFields influenced clay. What can I say? I loved the idea that the clay would blend into the sand that it spawns in. Looks more natural and makes more sense to have clay balls come from it.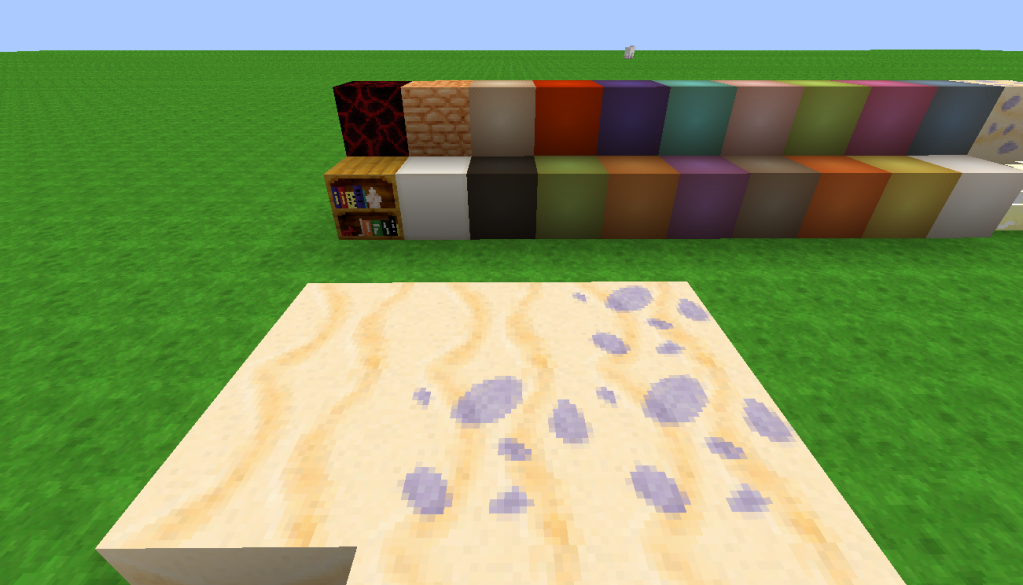 Clay in the sand, the bookcase with books and knicknacks and Obsidian. Anyone else think the obsidian is too dark? I really feel like it is when compared to the rest of the pack. By the way, I use no black in these textures.
It's always brown. That's a small piece of color theory for you all.
Happy pumpkin is happy to see you. (I think it needs some more blending.)
Influences
SummerFields
PonyCraft
CuteCraft
LoafCraft
Disclaimer
Please do not re-upload this pack to other places or claim it as your own. You can make remixes for personal use but don't post them up for download. Especially not under any kind of link that lets you make money.