zadro0
The Meaning of Life, the Universe, and Everything.
Join Date:

11/9/2019

Posts:

76

Minecraft:

zadro0 / znygames

PMC:

zadro0 / znygames

Member Details
SUPERMAN 🦸‍♂️
Texturepack for Minecraft JAVA EDITION 1.19/1.18/ 1.17

🦸‍♂️🦸‍♂️🦸‍♂️🦸🦸🦸🦸‍♂️🦸‍♂️🦸‍♂️🦸🦸🦸
🦸‍♂️🦸‍♂️🦸‍♂️🦸🦸🦸🦸‍♂️🦸‍♂️🦸‍♂️🦸🦸🦸
SUPERMAN 🦸‍♂️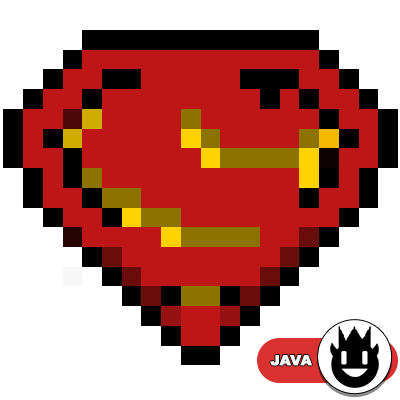 Hello,
and Truth, Justice and A Better Tomorrow.
This themd gui texturepack replaced the gui with a new one featuring a Superman theme.
The gui and the startscreen have been updated.
This time, I´m attempting to make a Superman-themed GUI.
I hope you enjoy it.
THX! -zadro0
🦸‍♂️🦸‍♂️🦸‍♂️🦸🦸🦸🦸‍♂️🦸‍♂️🦸‍♂️🦸🦸🦸
EXAMPLE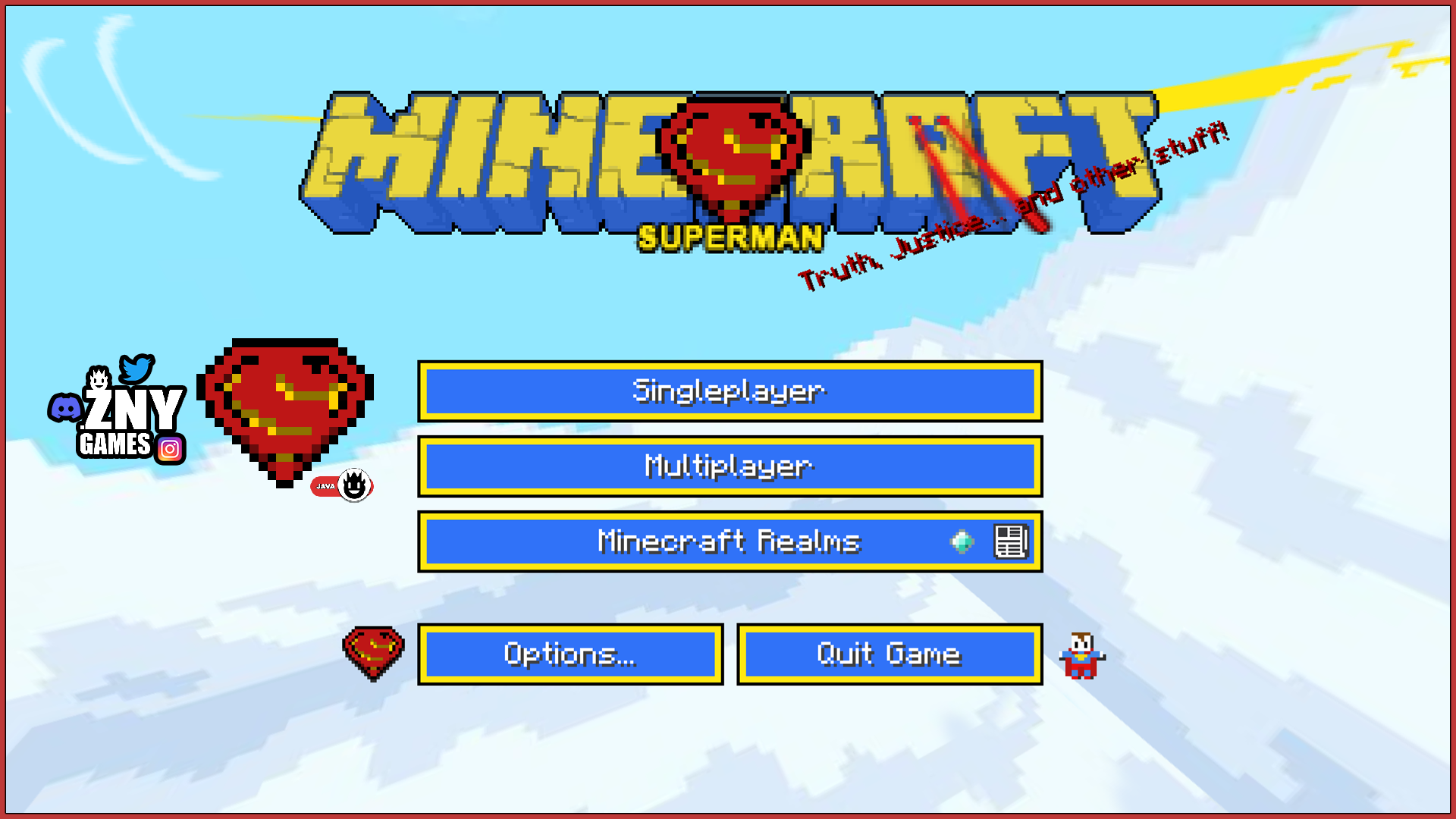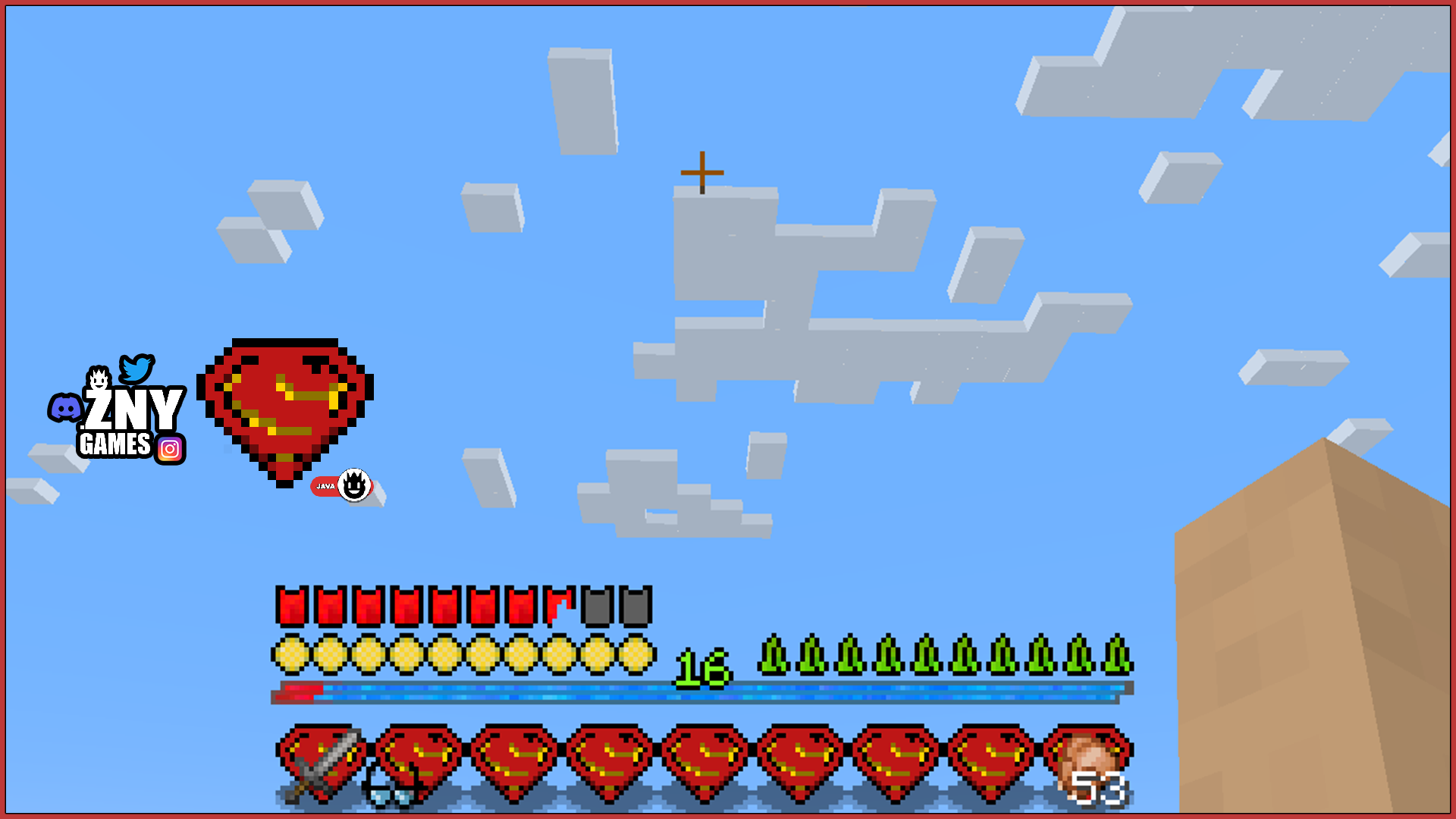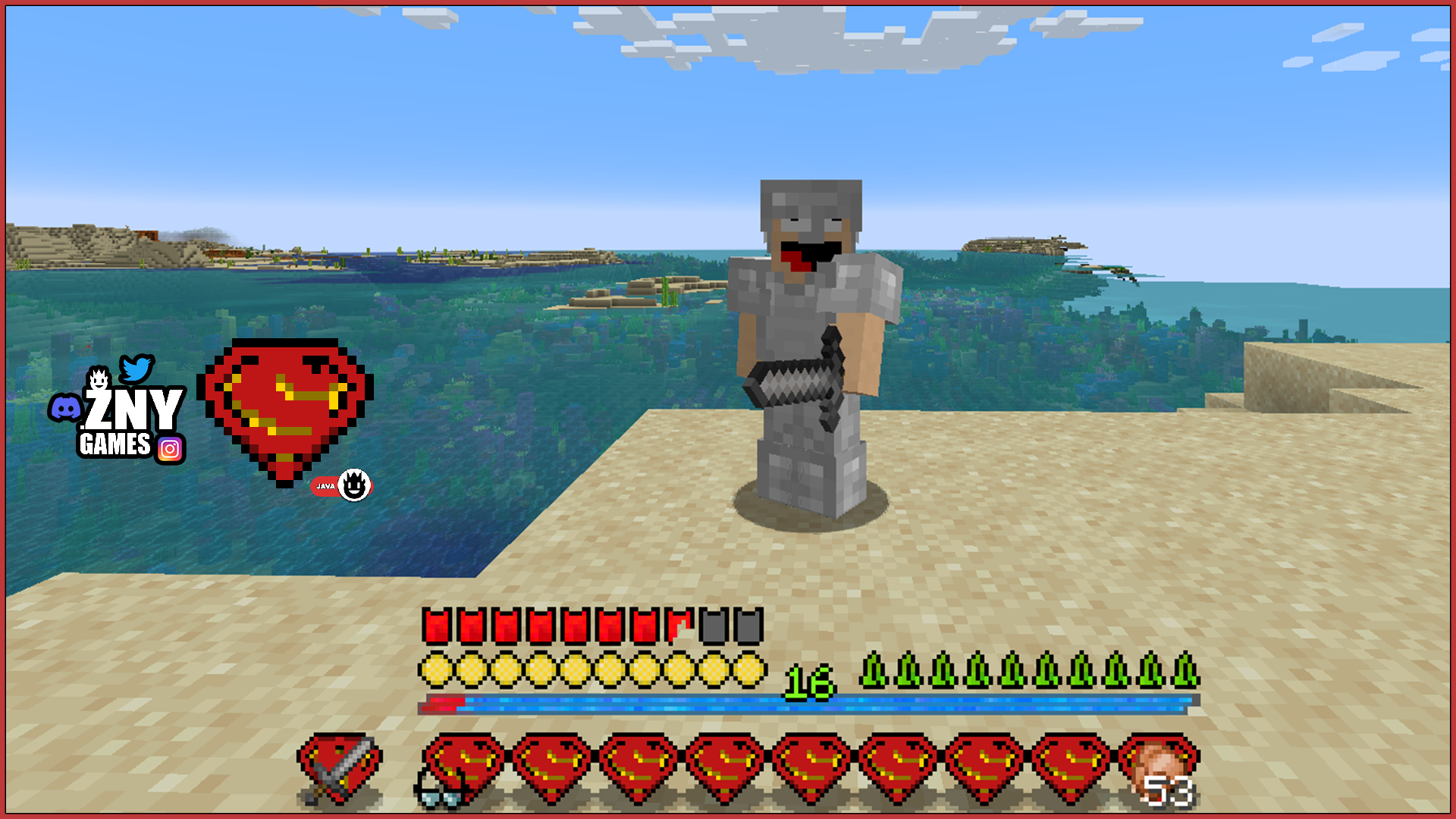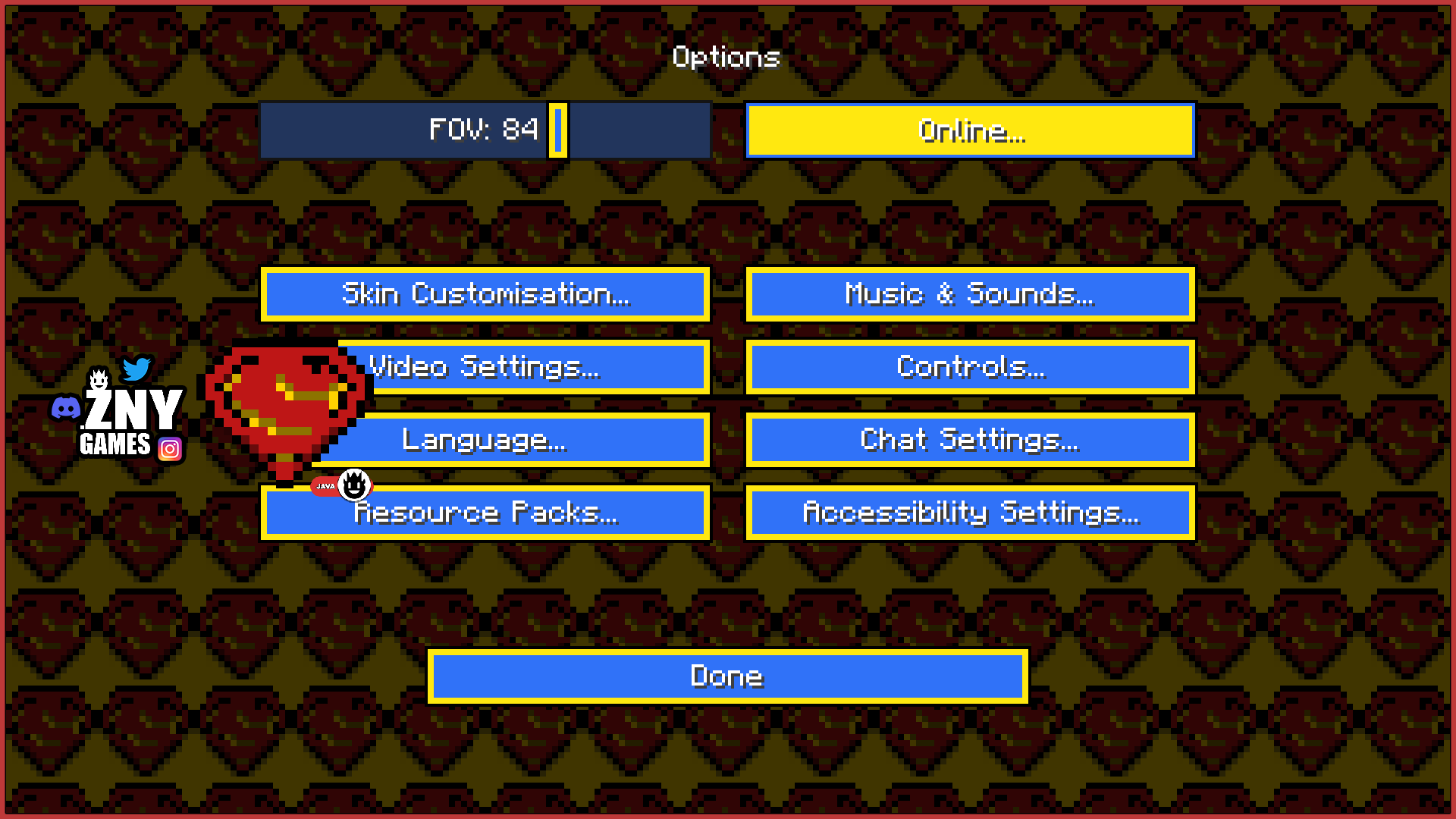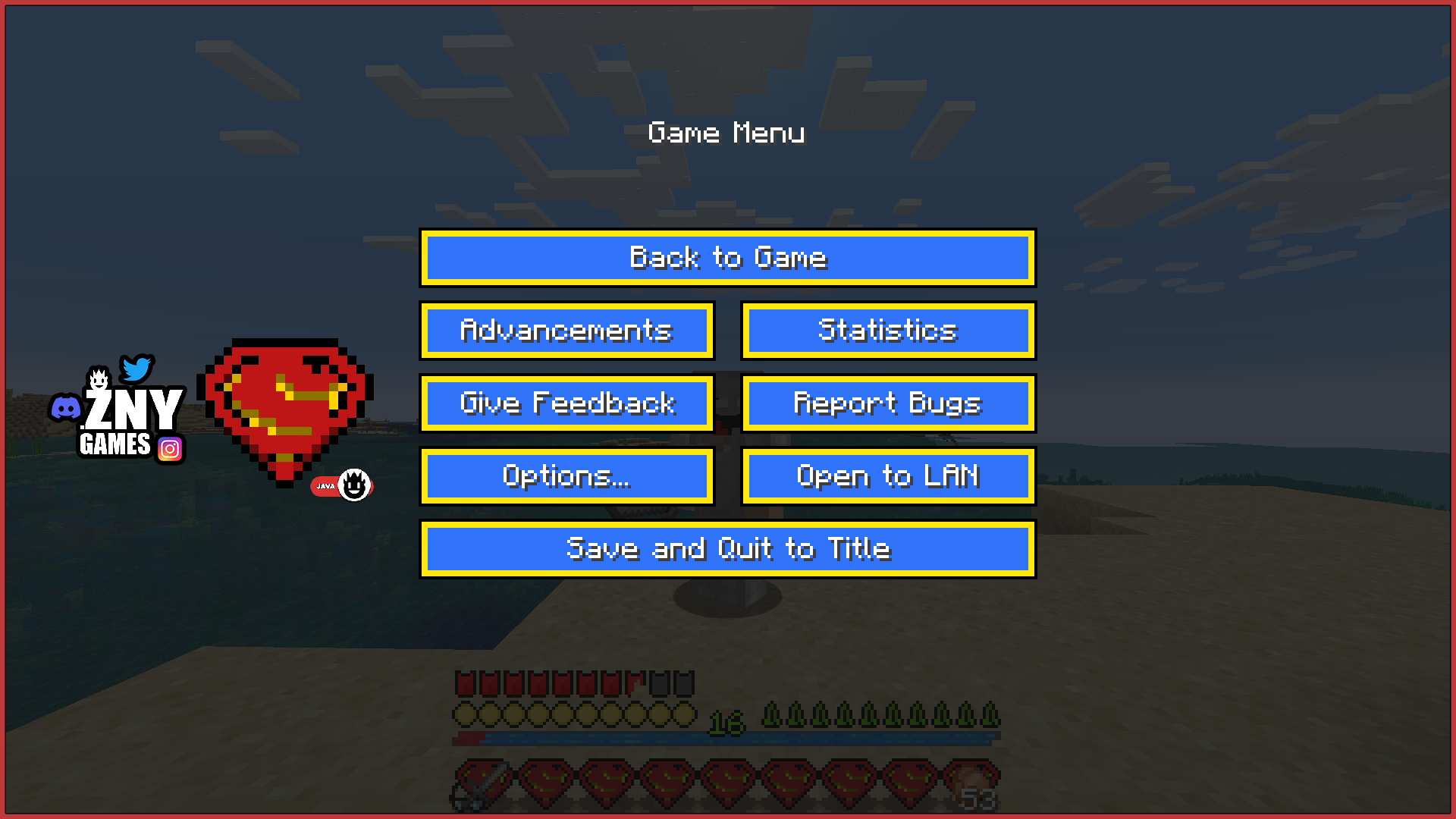 🦸‍♂️🦸‍♂️🦸‍♂️🦸🦸🦸🦸‍♂️🦸‍♂️🦸‍♂️🦸🦸🦸
DOWNLOAD
🛈INFO
- SUPERMAN 🦸‍♂️ is a Minecraft GUI Texture Pack.
- It is compatible with the Minecraft Java Edition.
- Download the .zip file to get a new Minecraft GUI.
🦸‍♂️🦸🦸‍♂️
🐱‍💻 SUBSCRIBE (っ^▿^)۶🍸🌟🍺٩(˘◡˘ ):
www.youtube.com/zadro0
🦸‍♂️🦸🦸‍♂️
📱SOCIAL:
🦸‍♂️🦸‍♂️🦸‍♂️🦸🦸🦸🦸‍♂️🦸‍♂️🦸‍♂️🦸🦸🦸
🌐 LAST GUI-TEXTURE-PACK: YUGIOH [​JAVA]🔱
Check out, the last GUI/ UI TEXTURE PACK by ZNYGAMES
🦸‍♂️🦸‍♂️🦸‍♂️🦸🦸🦸🦸‍♂️🦸‍♂️🦸‍♂️🦸🦸🦸
🐱‍🚀THX! |ZNYGAMES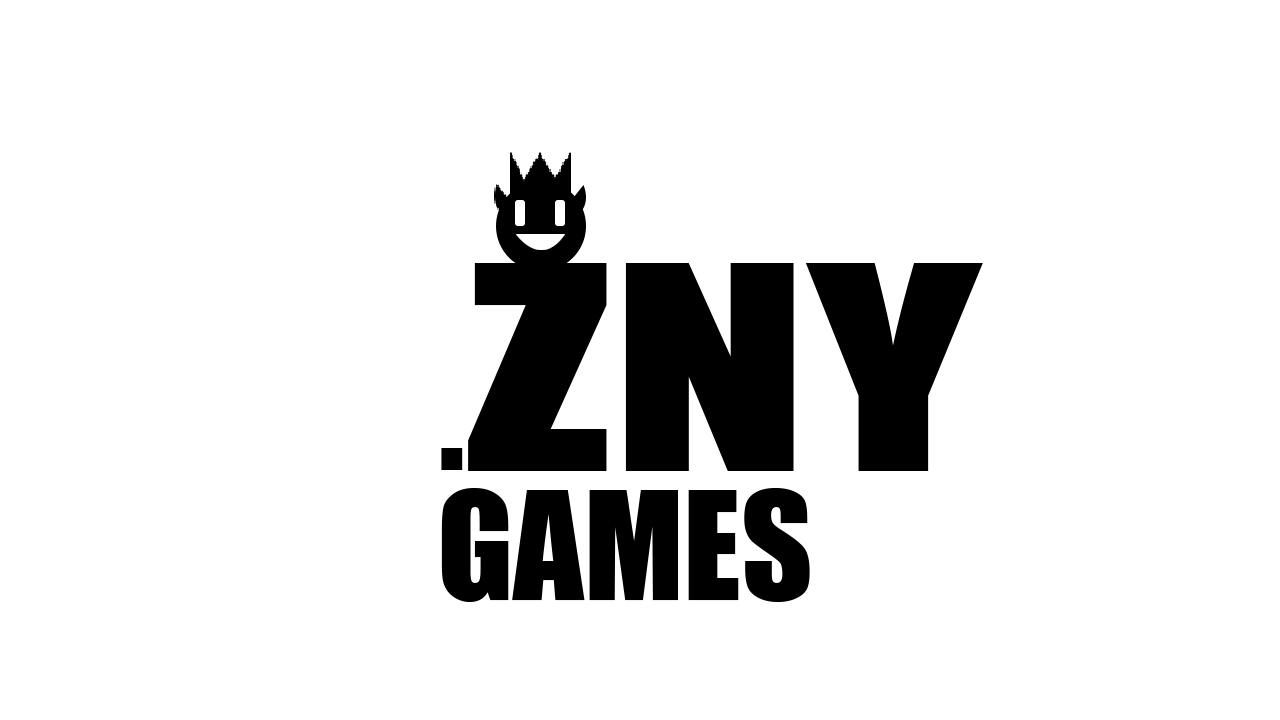 If you like the Texture Pack🐱‍💻 SUBSCRIBE:
(っ^▿^)۶🍸🌟🍺٩(˘◡˘ )