Sn0w
Curse Premium
Zombie Killer
Location:

East Grand Forks

Join Date:

4/30/2013

Posts:

161

Minecraft:

snowshepherd

Xbox:

Sn0w Shepherd

Member Details
Sn0wZ0ne is simply a High-Resolution texture pack intended to transform the game of Minecraft into an immersive and lovely painting. It is somewhat realistic, but takes a lot of artistic liberty as it acts like a mosaic of tiny pieces of art that merge in-game into a single interactive piece of art. All of the textures are the original work of Sn0w Shepherd, with one texture component provided graciously by Hœnir the Silent. The beautiful tribal butterfly that adorns every chest/treasure box belongs to him and its inclusion in the pack is very much appreciated. I had a brilliant time painting all of these and hope that you will have just as much fun exploring and discovering them in your own gaming experiences.

Screen Shots: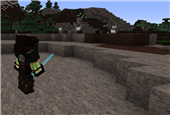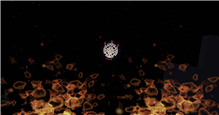 Sunset
Creative GUI
Flower Garden
Crafting
Sunflowers by the River
Icy Waterfall
High Above a Lagoon
Lava Clown
Nether Shot
Skelly Bow
Makehift Mine
Nether Portal
Fire and Glowstone
Nether Fortress Bridge
A Patch of Black
Cute Little Guy
INSTALL

Place the zip file into your resourcepacks folder under %appdata%/roaming/.minecraft and then start Minecraft from your choice of launcher. When the game has finished loading, click the Options button and then click Resource Packs. Select the Sn0wZ0ne Snow Leopard inspired icon and wait for the pack to load. This could take a minute or longer. Once it is loaded, you should see immediate changes. Click the DONE button and enjoy!

NOTE

Other versions and variations and TONS of MOD support coming very soon! I am doing ALL of this by myself, so this will take time. I tend to be slow at getting things done at times due to an illness that threatens to kill me. I will also try to get a decent assortment of screen shots and videos put together that feature the textures. I apologize sincerely for the poor introduction I have made to the pack, and am working hard to remedy all of my truly egregious mistakes.

LINKS

Sn0w's Creatives Page

Sn0w's Deviant Art Page

Sn0w's TWITCH Page

Sn0wZ0ne, or SnowZone is the product of the last 2 years of my dedication to contributing to Minecraft. I love Minecraft! I stream it a lot on my Twitch channel, and I spend a lot of time building and adventuring with the big name streamers out there for the game. I Take a lot of input from them concerning what they want in a texture pack, combine that with what I have as my vision for textures and the way they tell the story of Minecraft, and hopefully put them together into a beautiful and sometimes frightening resource pack that will take your Minecraft experience to a whole new level of immersion.

The images below signify the resolution. Click an image to download the resolution that is right for your computer.

Download (now with more curse):



Full resourcepack as well as all music are at the above location, just click on view all files to choose the version you want.
MOST errors you might get from trying to use this texture pack will be from running out of VRAM/DRAM, memory in general, or your GPU just went, "SAY WHAT?!?!?!" If it fails to load, reverts to vanilla, crashes often, has memory or load errors, then you might consider downgrading to a smaller resolution.


INSTALLATION


I assume most are using Minecraft Versions 1.6.x and above.

The folders in the resource pack default to sounds and textures for the sake of MC 1.6.x.

If you are using MC 1.7.x or newer, you will need to change the name of the folder in the ZIP file called "sounds" to "sound", or vice versa to get the acclaimed Snowsong Sound Package to load properly. If you don't care about sound, music, etc, you can delete the sound(s) folder from the zip file and run the textures only, but I recommend as an audiophile using SnowSong. There's no other fully professionally engineered Sound pack out there that gives 100% conversion of every sound and song in the entire game. 1.8.x Sounds for the bunnies and Guardians are coming soon, as well as a much-expanded sound variegation for the 1.8.x enhanced JSON system.

Just drop the zip file into the /resourcepacks/ folder and load from the in-game menu to install and use. For 1.5.x and 1.6.x you can also drop the assets folder on top of the assets folder in the original minecraft.jar and select to overwrite.

All of the textures for all of the versions are being included to avoid having 800 different files to download. If this is problematic for you, please feel free to edit the archive files you download accordingly. For example, deleting the horses folder under /textures/entity for versions 1.6.x and earlier to save load-time.

WHY USE SN0WZ0NE?!

Well, as everyone has stated, let the screen shots and YouTube videos convince you, not my words.


VIDEOS



Here is a video that does a fair job of showing off the textures at a glance. This is taken from a live stream, so, silliness is to be expected.



Choose the best your PC can handle and enjoy exploring my artistic vision for Minecraft. Each contains the very latest and greatest Sn0wSong Total Conversion of Sound and Music included in the pack.

EXTRAS:

Here's an image that details all of the MODs for which I am currently working on texture AND sound FX support:




MOD SUPPORT FILES




Sn0wZ0ne Break-Block / Destroy Animation Only

Sn0w's Chapbook of Poetry

I hope you enjoy transforming the look and feel of Minecraft and enjoy from my art and music a deeper sense of immersion into your worlds. As always, special thanks are due to Notch for his brilliant game.

NOTE: Sn0wSong version 1.45 fixes certain volume issues with Mojang's default settings being incompatible with my original normalization levels. It replaces some of the sound effects for improved consistency. Also, two songs assigned to the 1.7x MENU music have been remastered to remove errant gain distortion.

What is Sn0wSong?

This is the original resource pack of Sound Effects and Music with engineering, composition, performance and such entirely designed and completed by Sn0w Shepherd from Twitch.tv. The Sn0wSong sound pack has its own topic within these forums as well.

Banner to Support Sn0wZone




BANNER to support SnowSong!


Last edited by
Sn0w
: Sep 23, 2015